Nashville has some spectacular food options and we know that you will be happy with whatever you pick for places to eat while in Nashville. Here are some favorites that we know are great for true southern food. You cannot come to Nashville and not eat some true southern food. That includes hot chicken, friend chicken and biscuits! Go get those biscuits.
Hattie B's is always a staple when visiting Nashville. Make sure you get there early because there will be a wait and a line. If you are looking to try "hot chicken" then you must go here while visiting Nashville. You will not be disappointed but just know that it might take some time to get in and finally start eating. You can check out Hattie B's on INSTA here.
This place looks amazing! Just head over to their website to read up on all the southern foods they have. Everything from chicken wings to collards to bbq chicken. If you are looking for a cool spot to have some soulful southern food you might want to check this place out. They also have this cool outdoor area where you can take pictures against a painted green and white geometric wall. Any place with good food, outside area to sit in the sun and bask with photo ops is somewhere we know our bachelorette groups like to go.
This is a true southern gem in a historical setting. If you are looking for real southern food then I would head to this place. Their motto is, "enter as strangers, leave as friends." We love that southern hospitality. They have a daily changing menu but expect to eat true southern food here like fried chicken, corn bread, etc.
This is a true southern restaurant. This is a true Nashville staple. This was started by Rose and Jack Arnold in 1982 and now their kids run the place. This place has been featured in all the good magazines that write up about good food places. It has also been on Diners, Drive Ins and Dives. This is a true mom and pop southern joint. So don't expect anything fancy here. You will get true southern cooking here. Expect good, true southern food. You can check out their insta here.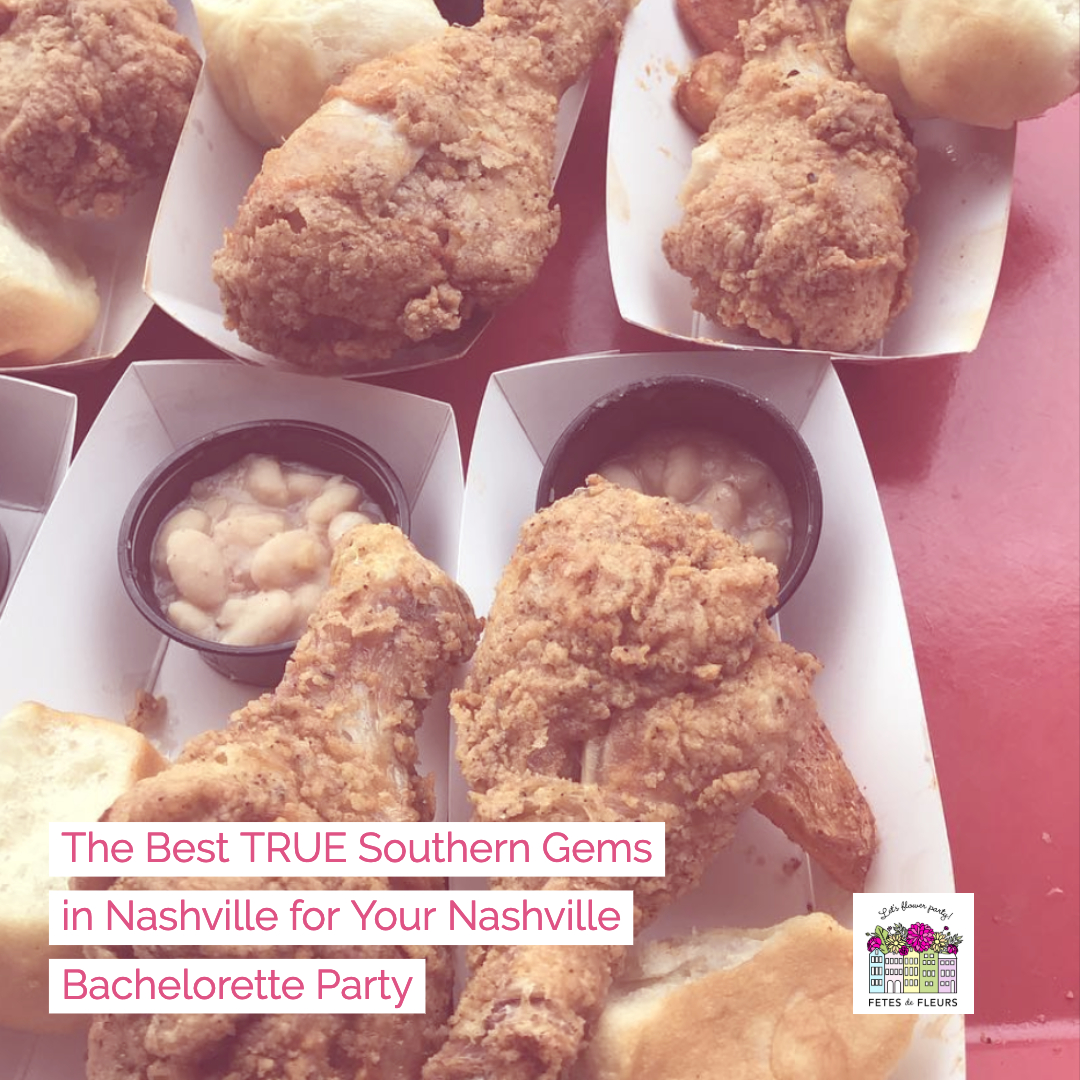 Mason's offers soulfully-inspired fare. This longtime staple of the Nashville food scene offers guests a warm and inviting gathering place to share a drink, grab a bite and escape the hustle and bustle of Music city. They serve breakfast, lunch and dinner here as well as brunch. So depending on what time of day you are planning to dine here you can check out their menus and instagram here.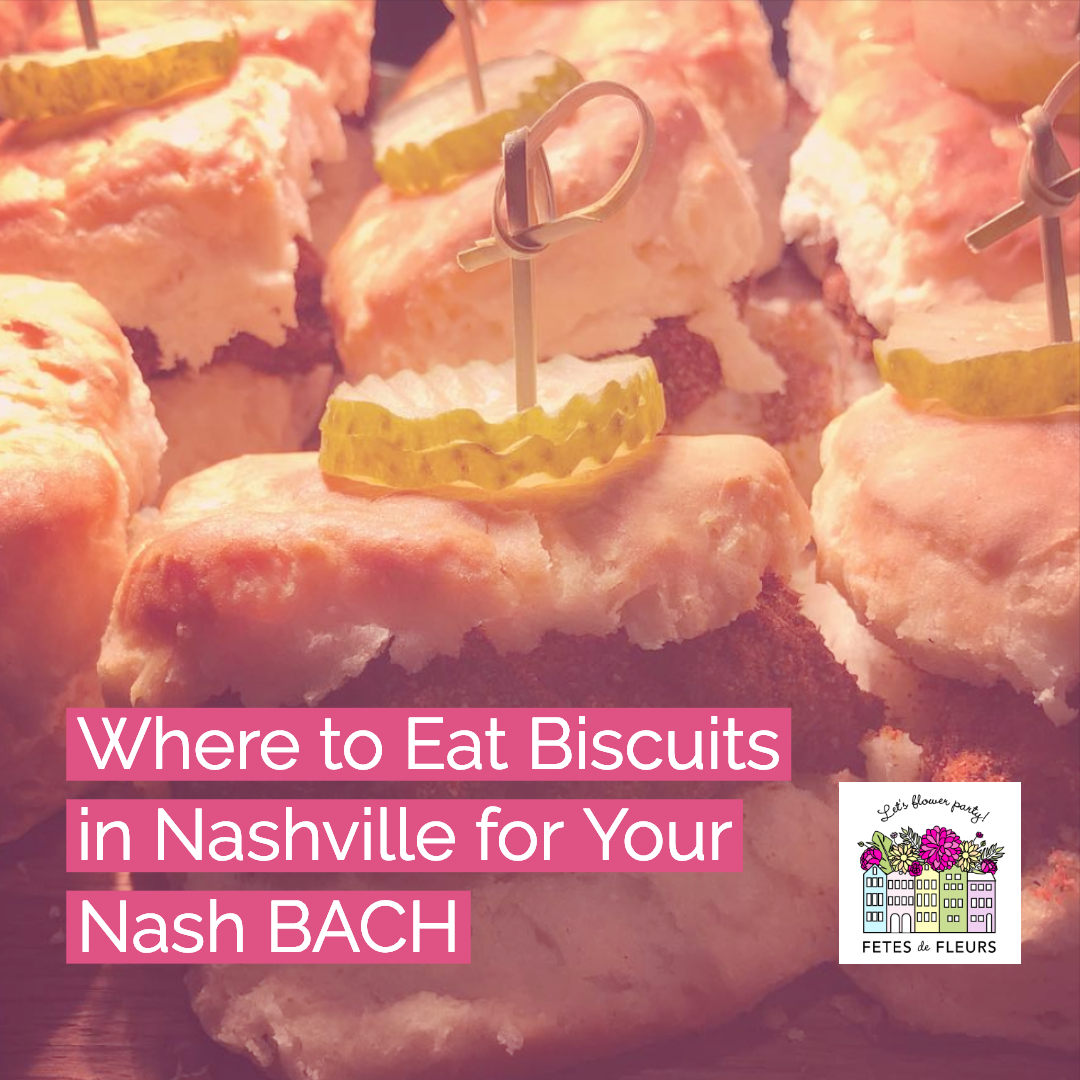 Biscuit Love is one of my favorite places to go to in Nashville. I like the one in the Gulch area of town. They serve breakfast, lunch and brunch. I would get here early if you are going on a weekend and staying in the Gulch or maybe you are just heading to the Gulch to walk around that day - hit this place up. Eat the biscuits and buy some cute t-shirts too!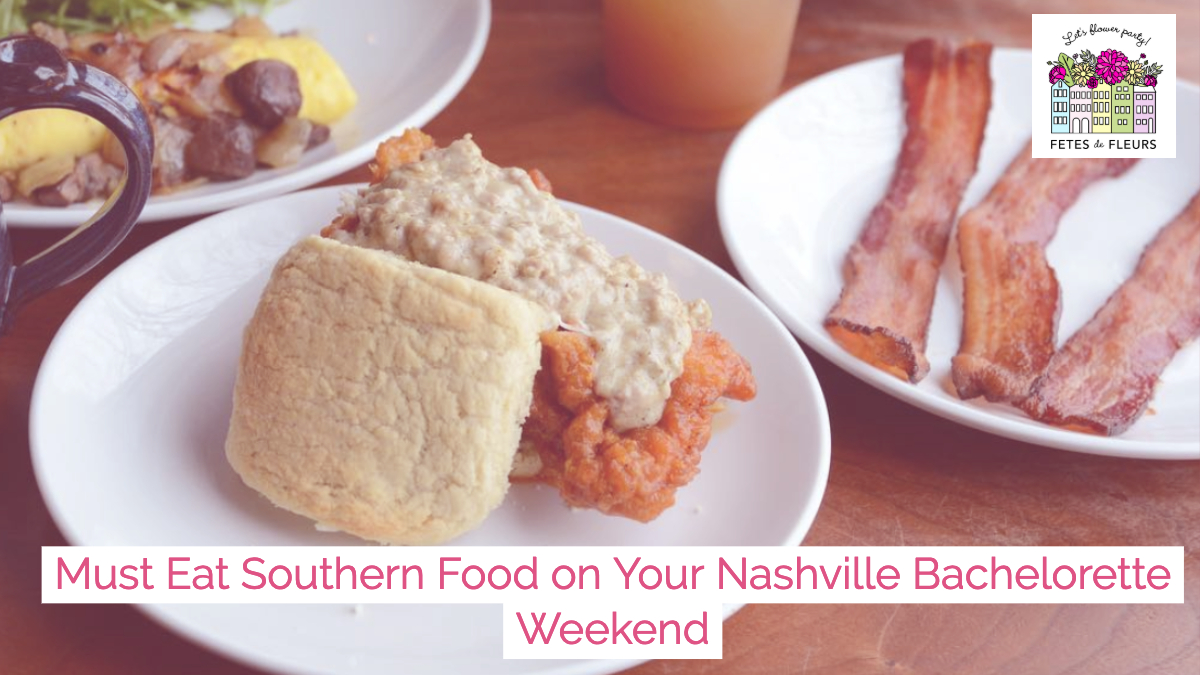 Every Nashville bachelorette party needs to eat good food. We hope these options for southern restaurants in Nashville help you as you plan your weekend dining.