Hi you lovely folks who are planning a bachelorette party in Nashville! We are so excited to announce that we are launching in Nashville starting TODAY. :) We have wanted to have Nashville as a location for Fetes de Fleurs flower parties for a LONG time so we are beyond happy to launch here and help you flower party in floral style for all your bachelorette party needs.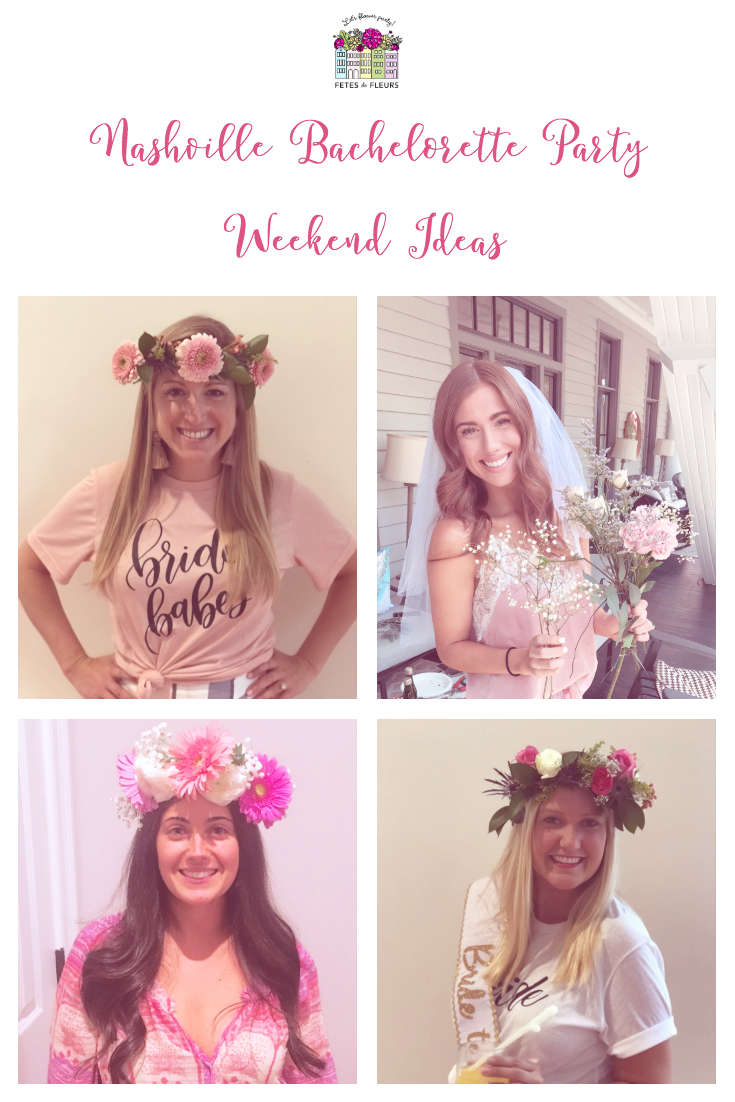 Why Nashville?
Well, why not. NO JK. We can do much better than that. We are coming to Nashville for bachelorette parties because we know how much ya'll like to partay down there. Your city is one of the top bachelorette party destinations for the 2019 bachelorette party market. We want to help you have a fun bachelorette activity to do while you are in Nashville for your bachelorette weekend. You have a lot of awesome choices for things you can do on your weekend in Nashville and we really hope that you will pick us as a part of your bachelorette party weekend as you NASH BACH!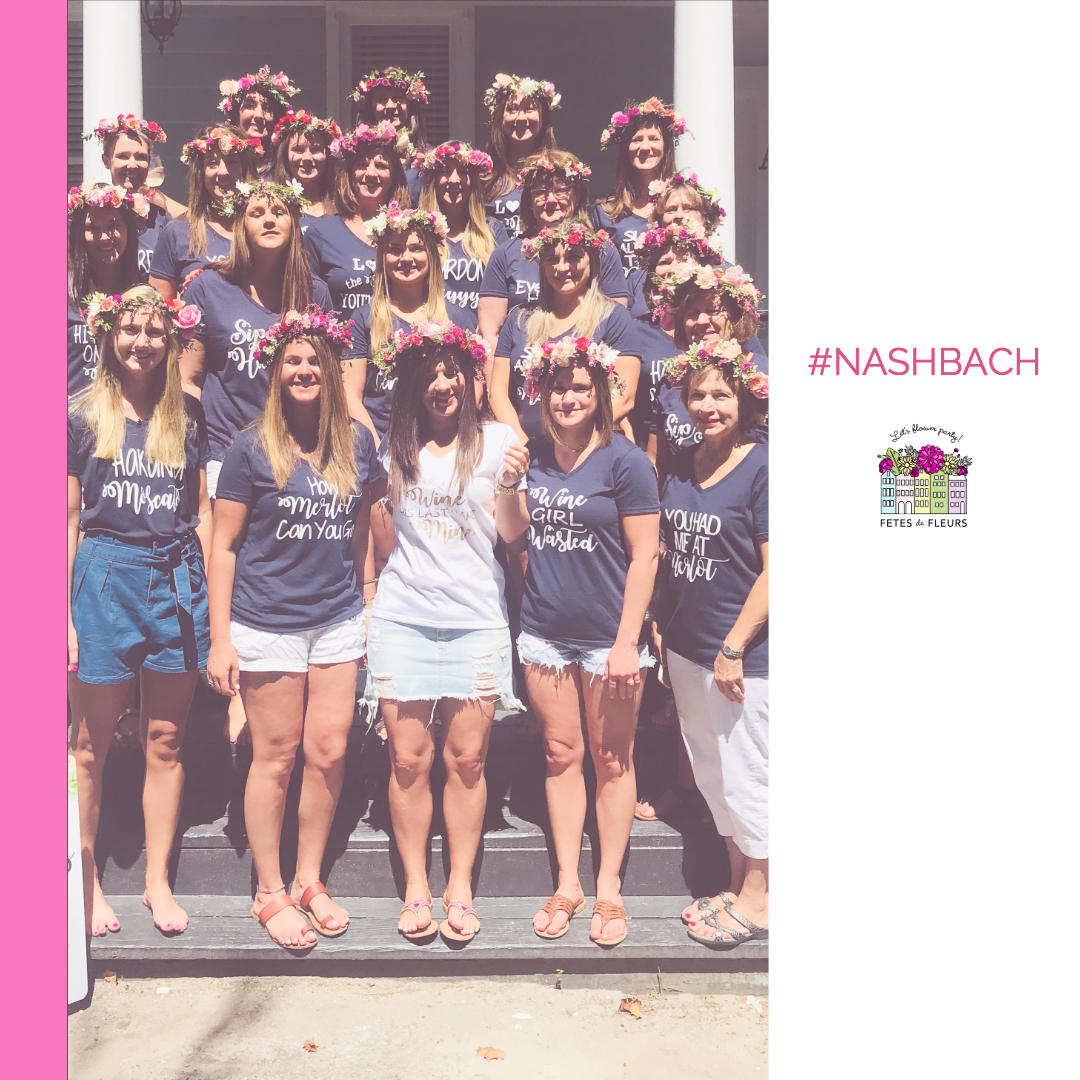 You have some awesome hashtags and bachelorette party themes that we want to be a part of!
Nashelorette
Nashbach
Nashbash
Nashvillebachelorette
nashvillebach
last bash in nash
let's get nashty
We are a flower party business that was started out of Charleston, SC by Ali Powell. We host flower parties where our flower party hosts in different cities where bachelorette parties happen frequently come to your airbnb, hotel or location of choice to teach your group how to make flower crowns. We setup a beautiful flower bar with all of the supplies including real or silk flowers and greenery. We then teach your bachelorette tribe how to make flower crowns. We love to have fun while we teach your group how to make flower crowns. We will take tons of photos for you and send you all the photos to use. Have fun wearing your flower crowns around Nashville for your Nashville bachelorette party weekend.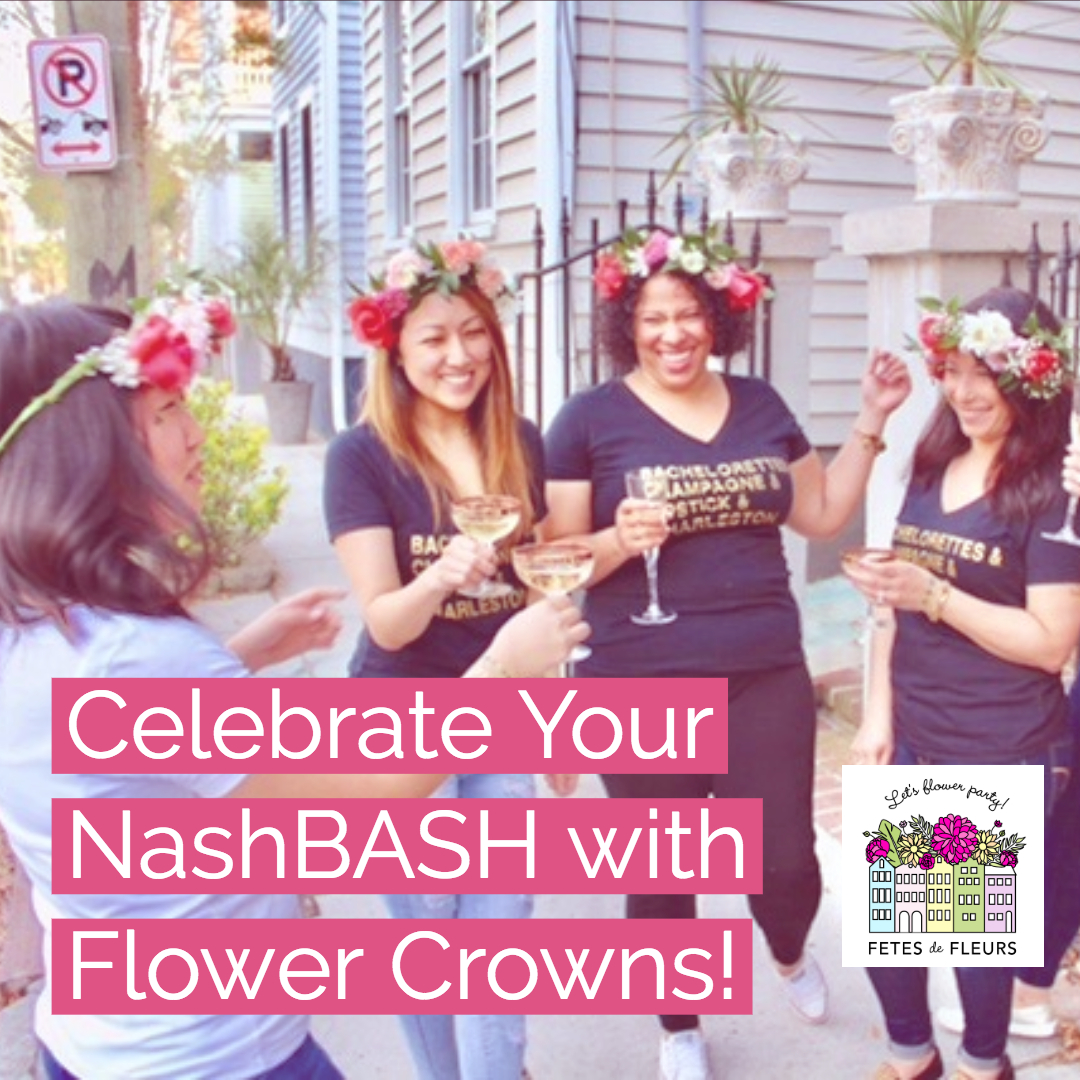 We have 2 flower party hosts in all the locations that we serve across the US. So just fill out the form and let us know when you are planning your bachelorette weekend in Nashville. From there we will send you an email with all the details on how our flower parties work including pricing. Then we will answer all of your questions on the parties. Once you decide that you want to book the party we will send a calendar invite to block out a 2 hour slot on the date and time of your choice. You will be connected with your flower party host in Nashville and they will come to your location at that date and time to teach your flower crown workshop. We promise that you will have a great time and this will be a relaxing yet fun activity for your NASH BACH weekend. You will look awesome and cute romping around Nashville for your NASHLORETTE.