We had the opportunity to spend a lovely evening with a Charleston bride tribe having a beach bachelorette party out at one of our beautiful beaches here in Charleston, Folly Beach this past weekend. We thought we would share with you some of the highlights of their Bach and Boujee themed bachelorette party that we got to take a small part in with our flower crown workshop at their Folly Beach rental house on the beach.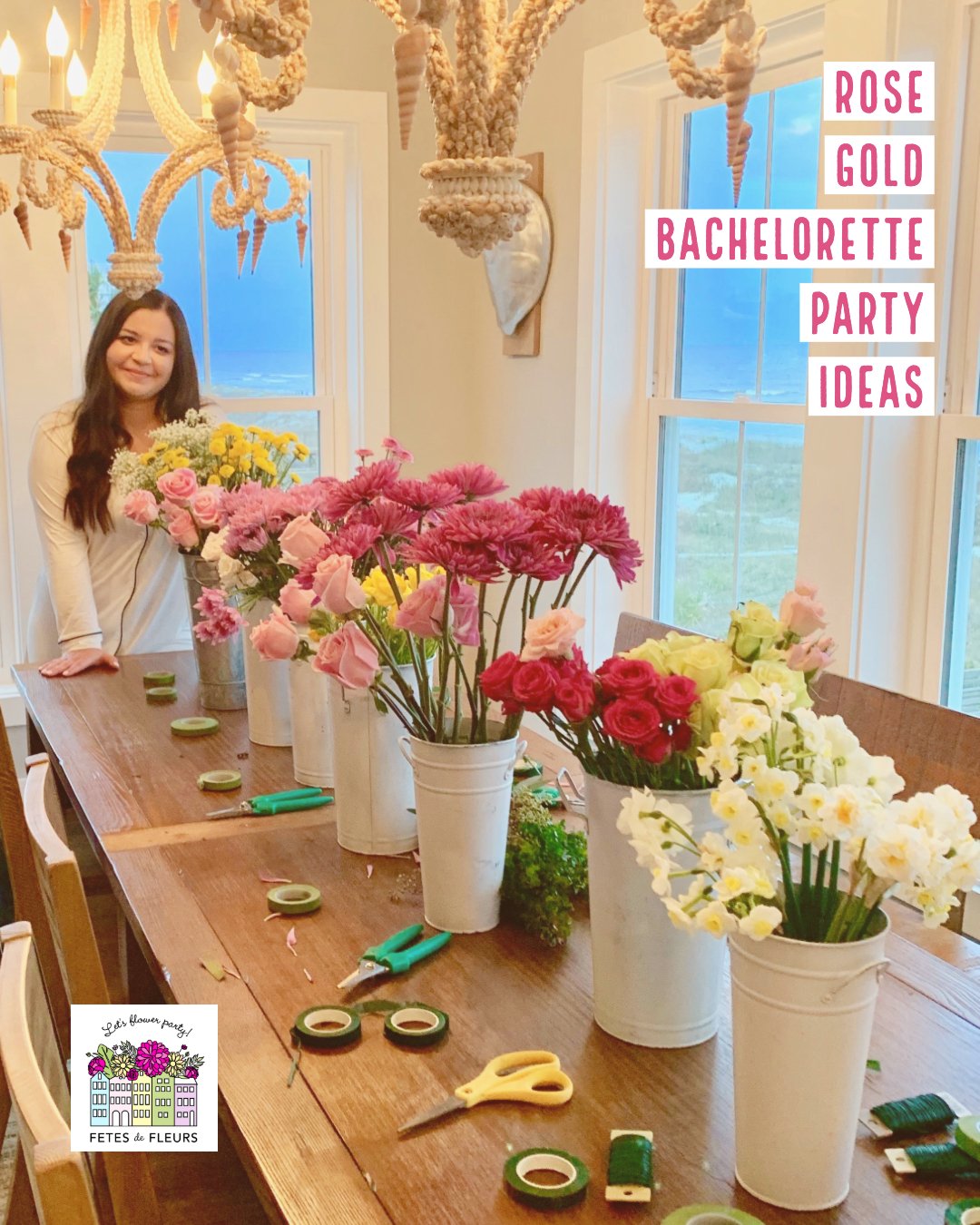 This was a group of 12 ladies coming in from mostly the New York area to celebrate their blogger bestie getting married. It is always really special when we get bloggers in town celebrating their bachelorette and wedding to be. We felt so lucky to be a part of your rose gold themed bachelorette party weekend. If you aren't following the lovely and beautiful Teresa over on her blog Money Can Buy Lipstick, well now you will. She is obsessed with pink (just like us) and flowers- so as you can imagine when she was planning her bachelorette party and found us while searching activities for her Charleston bachelorette party it was a great fit! We are so glad you booked with us and we hope you had the best time here in Charleston.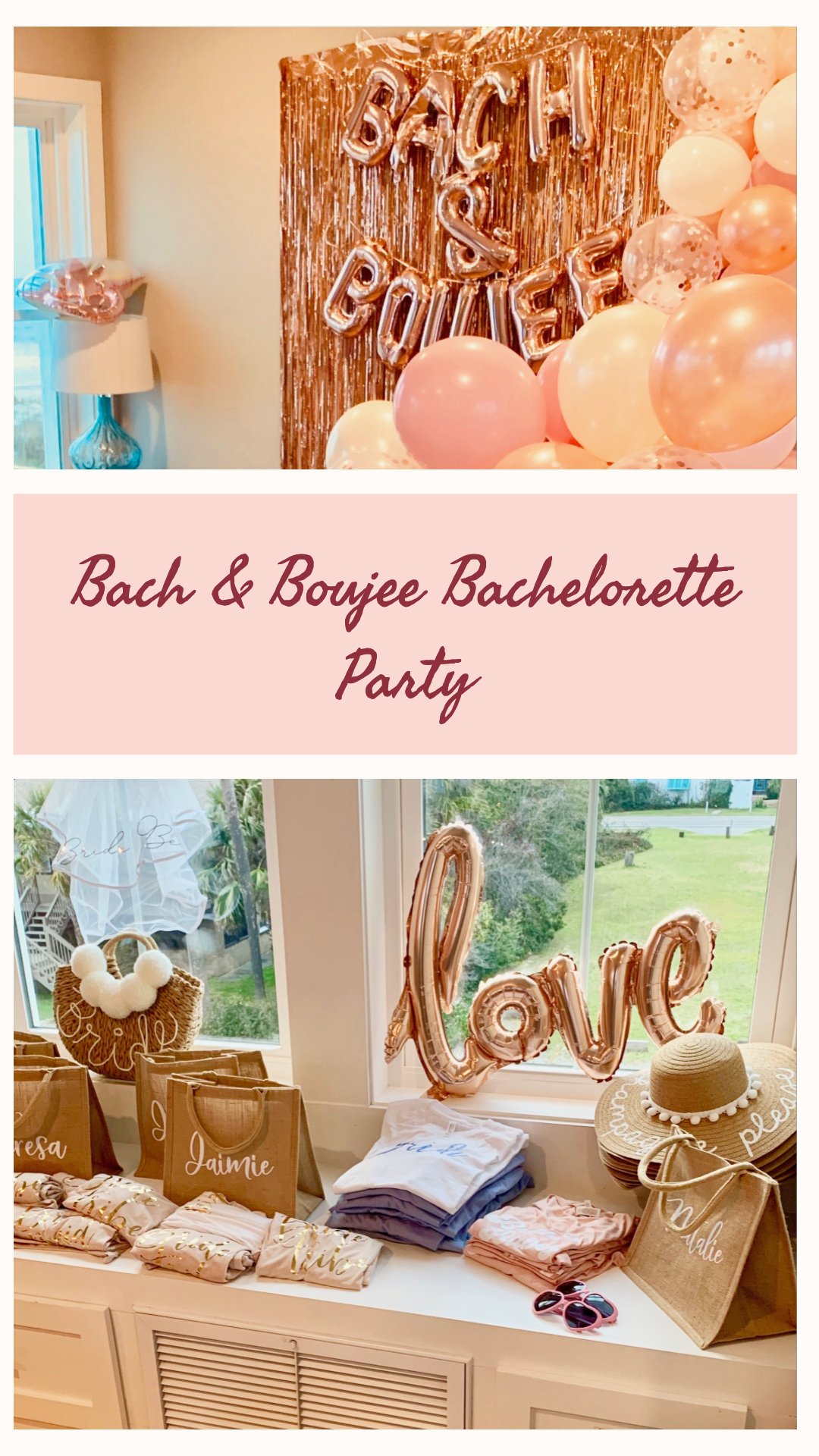 Money Can Buy Lipstick INSTA here to be inspired by all things beautiful. She posts the most magical posts and guides to buying all the most girly, beautiful items. You can also follow her PINs on PINTEREST here.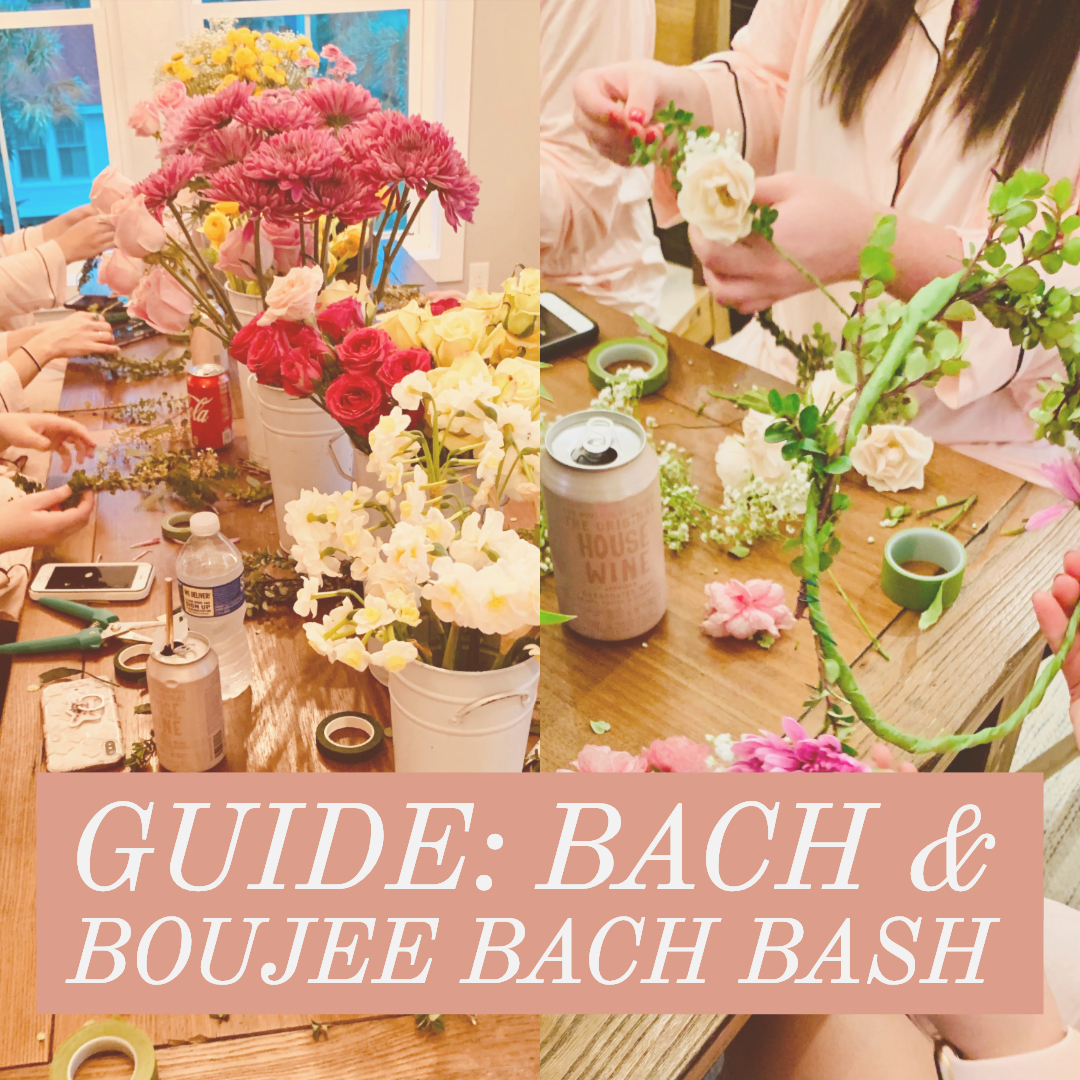 Let's begin with telling you a bit about how our flower crown workshops work and how we prepped for their workshop at their Folly Beach rental literally on the beach.
12 ladies
The location of their Charleston beach bachelorette party: 303 E Arctic Ave,#303EA, Folly Beach. You can check out the listing in case you want to see about booking this house here.
They decided to go with real flowers for their workshop.
They also wanted to do pink colors and white colors - we threw in some yellows just in case!
Rose gold theme with a Bach & Boujee hashtag.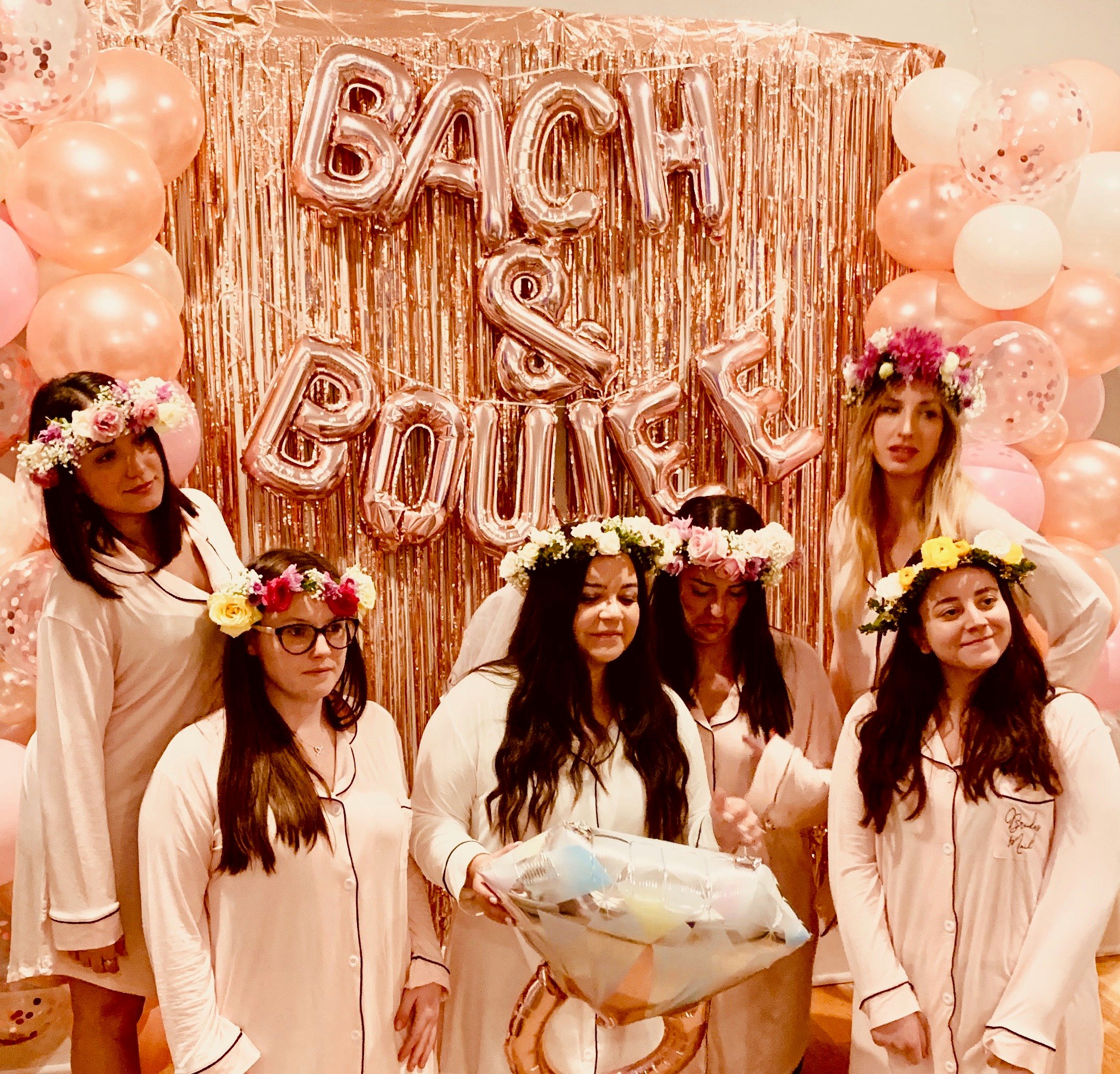 This was the OG of bachelorette parties! I have been to quite a few bachelorette rentals and bachelorette parties just due to running this business. I must say I was blown away by the airbnb they picked. Along with all of their decorations for the bachelorette party, the plans they had for the bachelorette party, the amount of ladies supporting her and loving on her, and all of the bachelorette party gifts and favors. There was no detail that had not been thought about.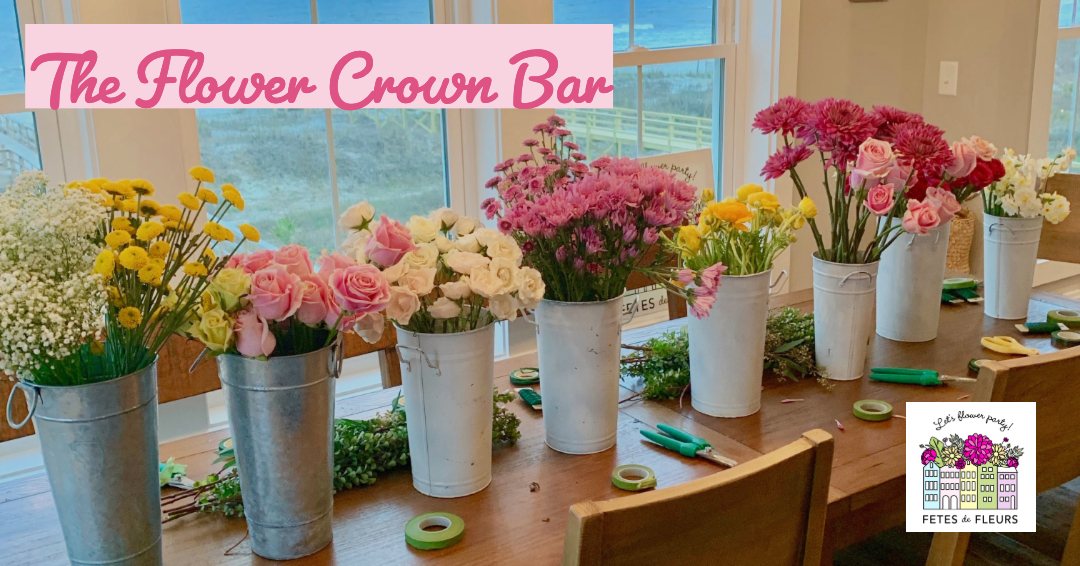 We setup our flower crown bar at a beautiful table overlooking the ocean.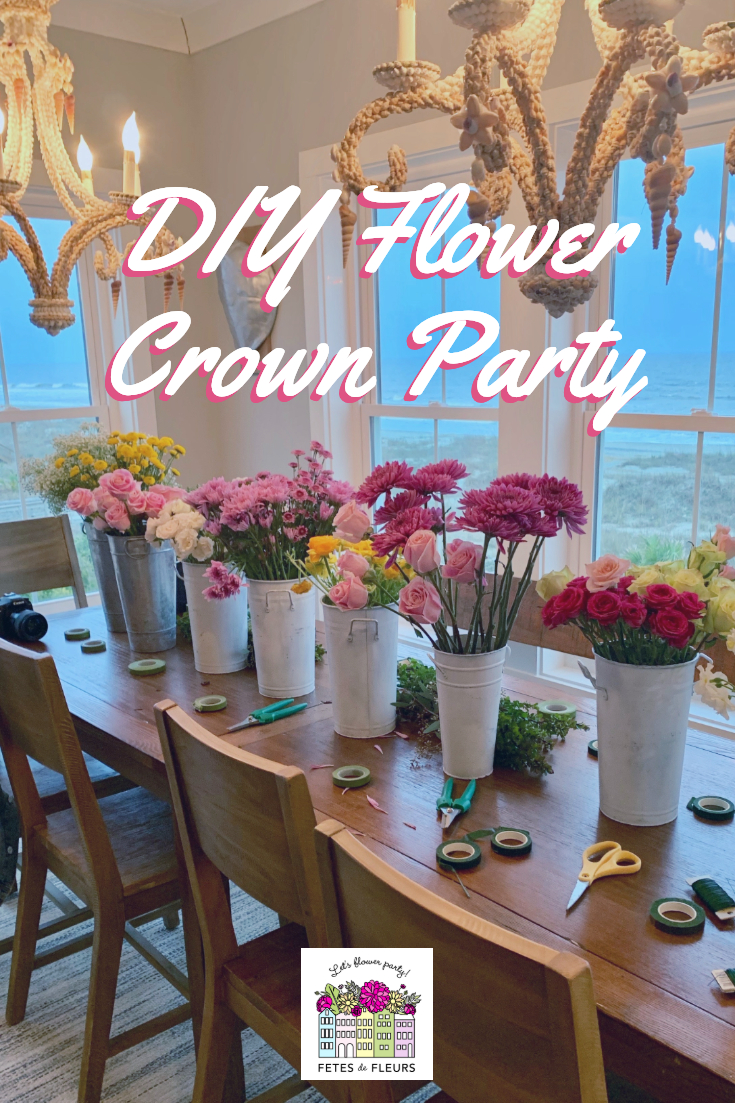 Then we got to work on teaching the ladies how to make the flower crown bases. We then taught the bride tribe how to add the greenery and flowers to the base of their crowns.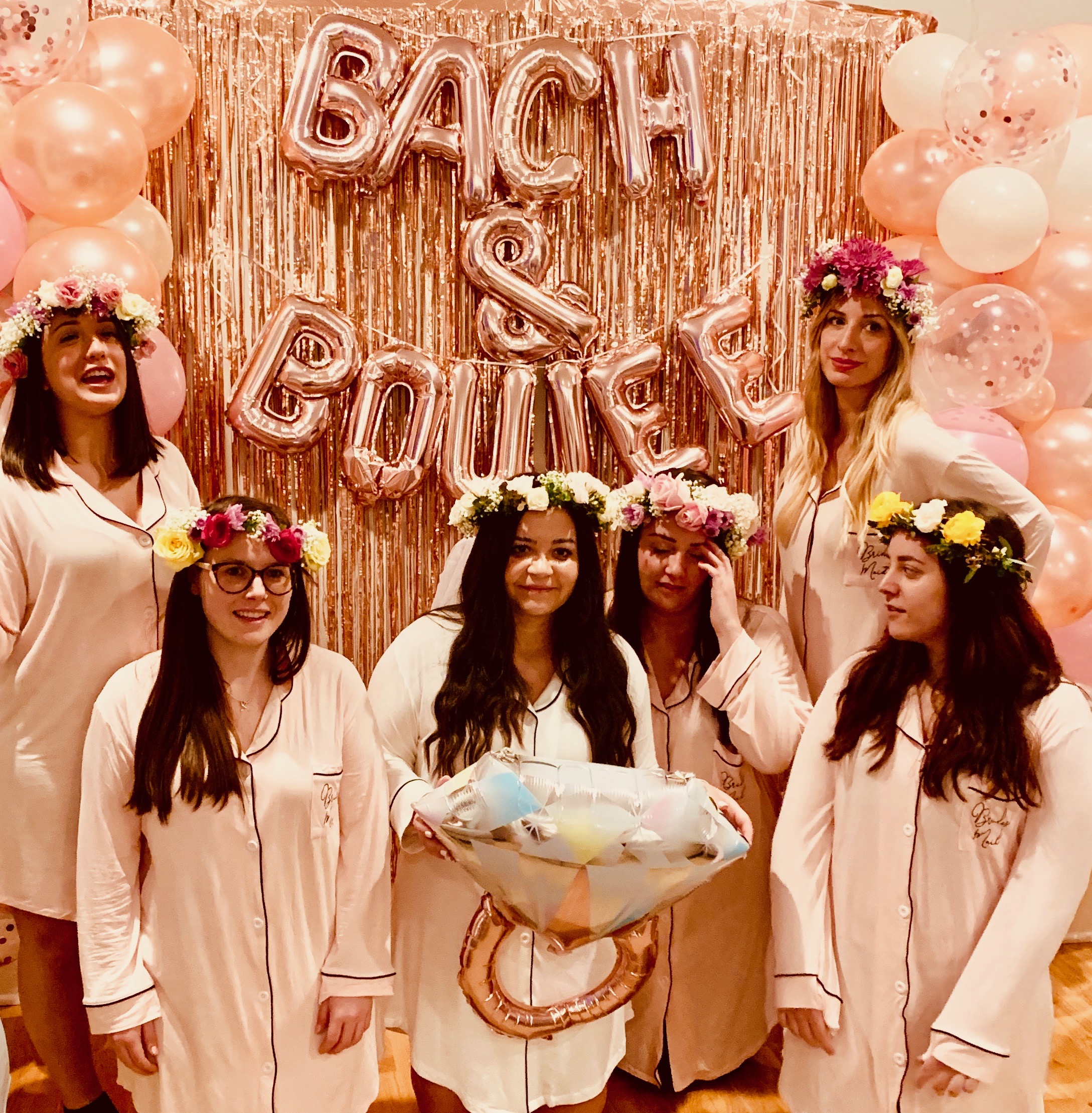 Flower Crowns. Engagement ring balloon. Backdrop on point. Makes for the most perfect bachelorette photos right there at your rental house!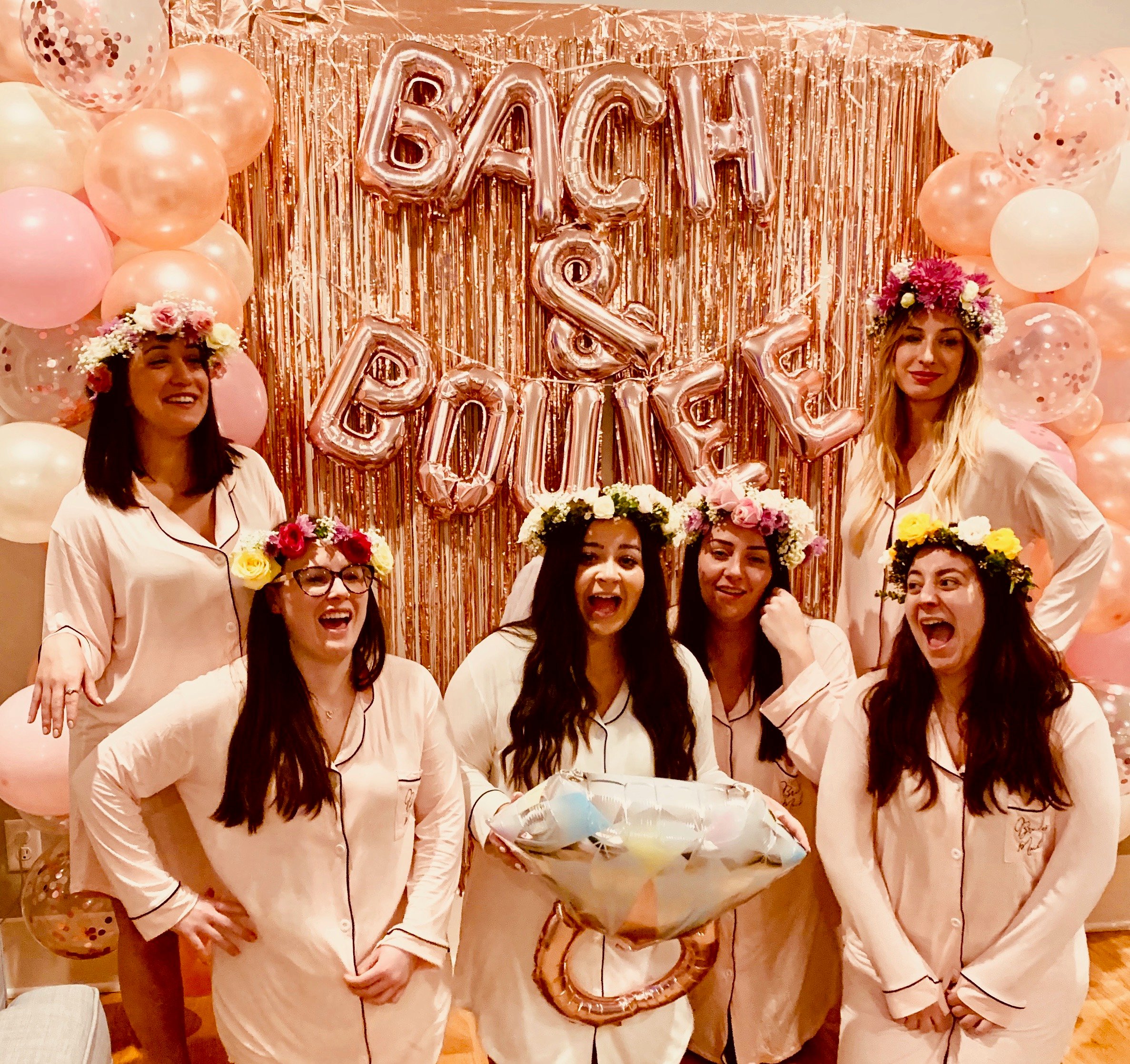 Everyone got to work on their flower crowns. We love the pink and white colors for this rose gold themed bachelorette party. The pink and white flower crowns were perfect for the theme of their bachelorette party weekend.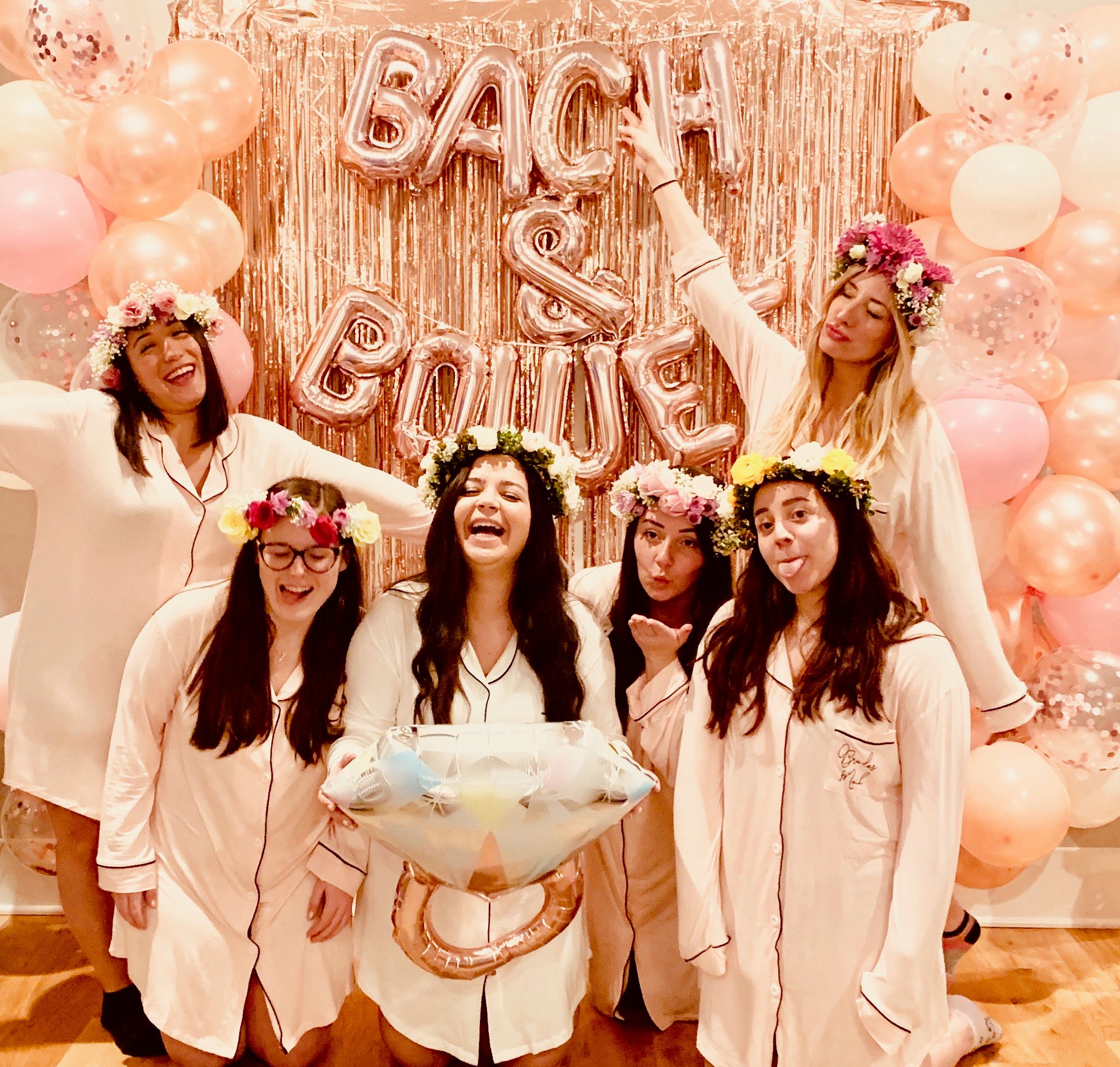 The ladies checking out the photos that I am taking for them! I hope you liked them!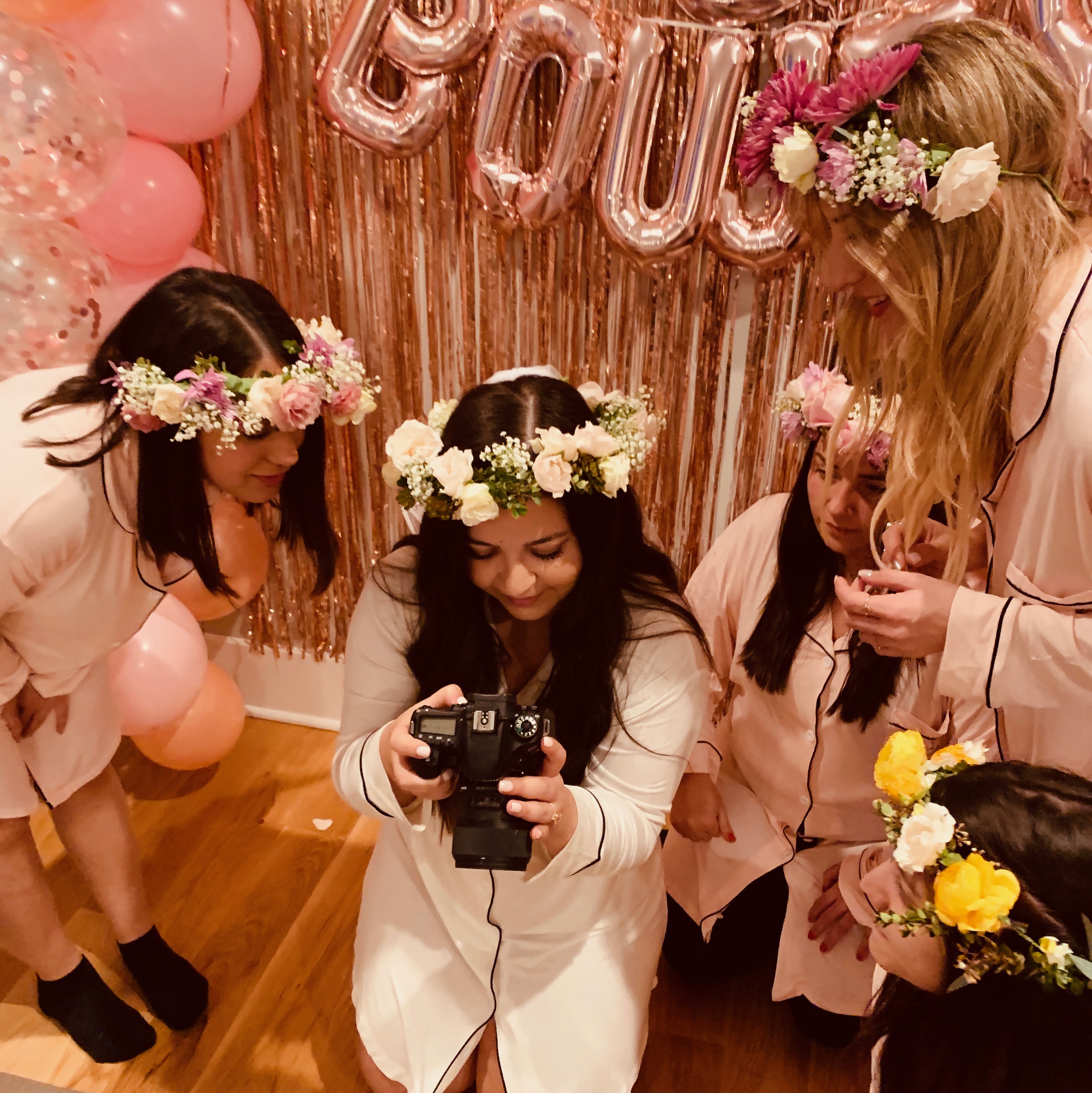 After we all finished up the flower crown part of the floral workshop we got to work on taking photos of the group.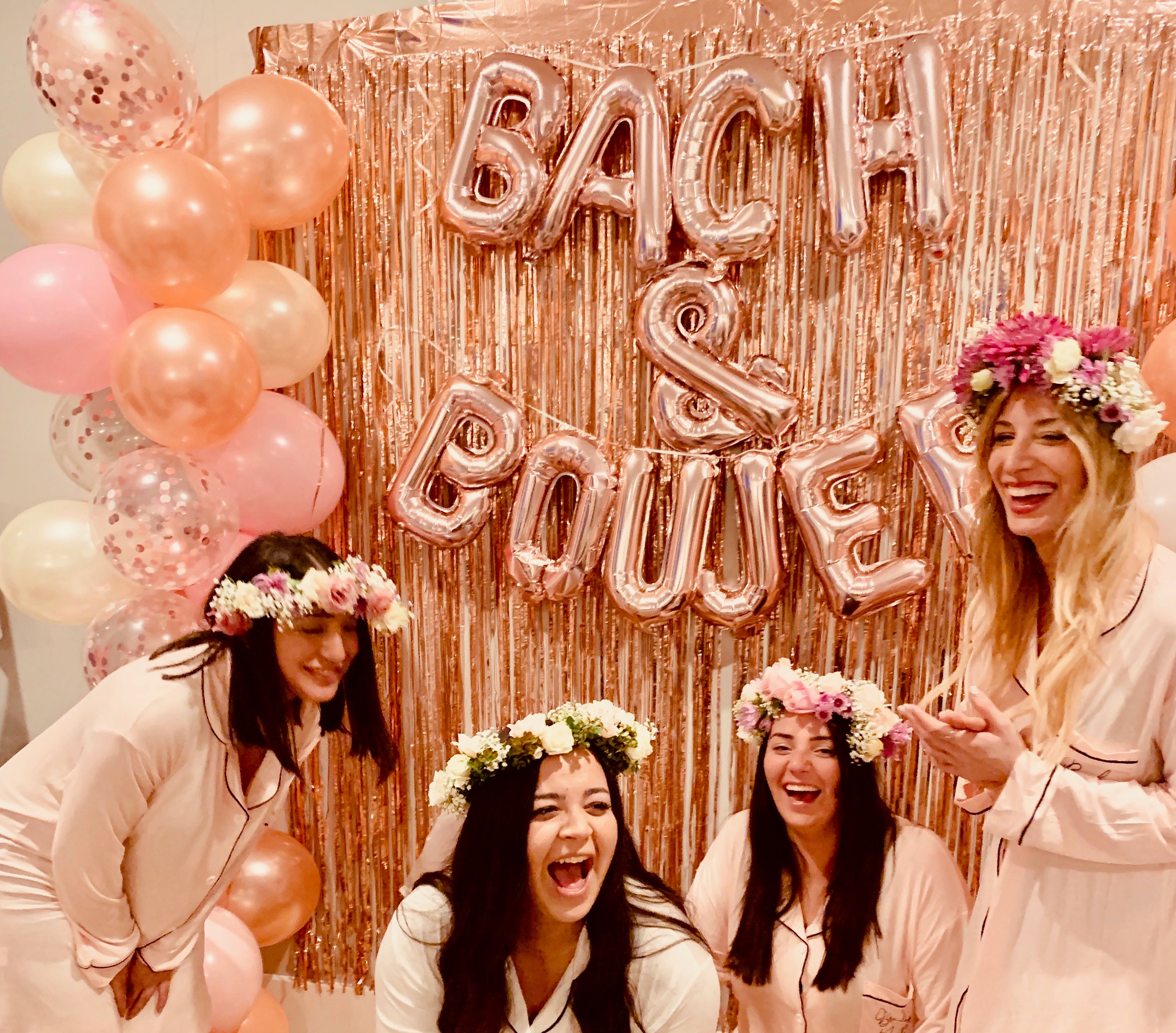 What you need to buy to have a FAB Bach & Boujee Bach Bash with a Rose Gold Pop: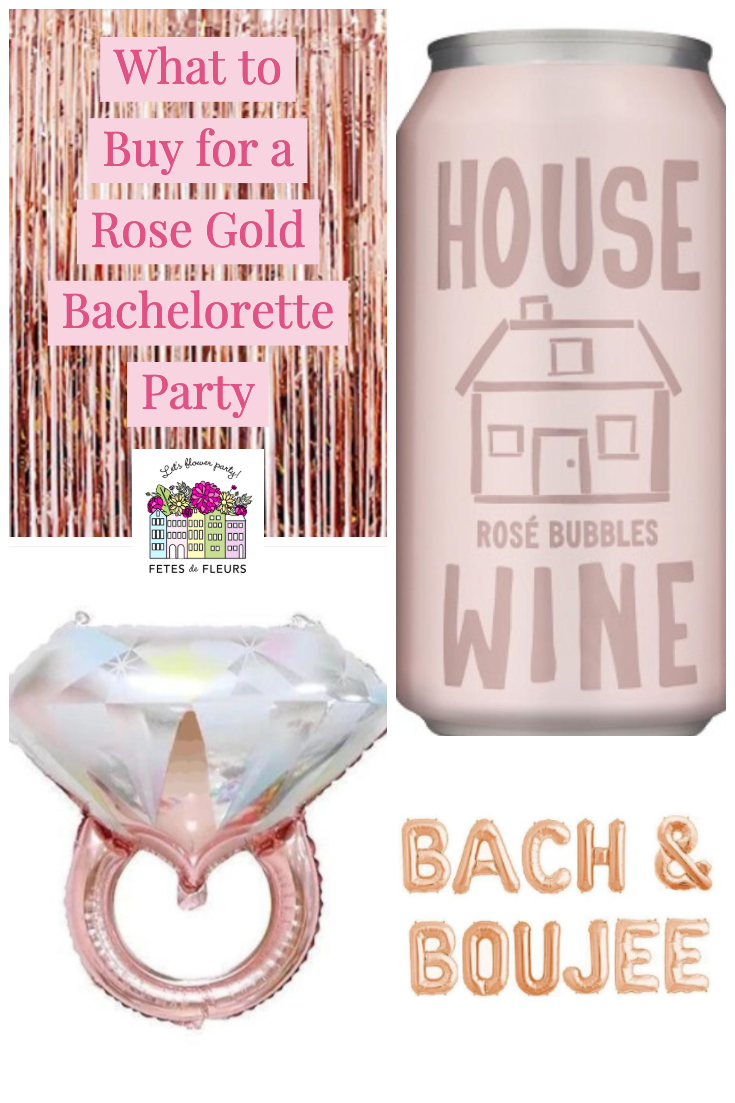 Bach & Boujee sign to hang up like they did. You can get a hashtag banner made of balloons in rose gold like they have here or you can get one just printed out. I love the idea of the rose gold balloon hashtag banner.
The rose gold metallic tinsel backdrop is perfect for taking photos all weekend long.
The balloon arch in rose gold and pink colors looks amazing!
The big engagement ring balloon is so awesome for the photos.
We love that they were doing a girls night in at the beach house on the Thursday night getting in for the bachelorette party weekend. If you are doing this you could get matching PJs like these white and pink ones that they had.
Flower crowns from a flower crown workshop from us was a perfect touch to the theme she had!
They also had tons of floral bachelorette decorations around the house from bachelorette party gift bags to plates and napkins with flowers. I love the idea of bringing a theme throughout all touches of the bachelorette party.
They also had rose gold jello shots with glitter in them!
They had House Wine rose cans too which were so cute!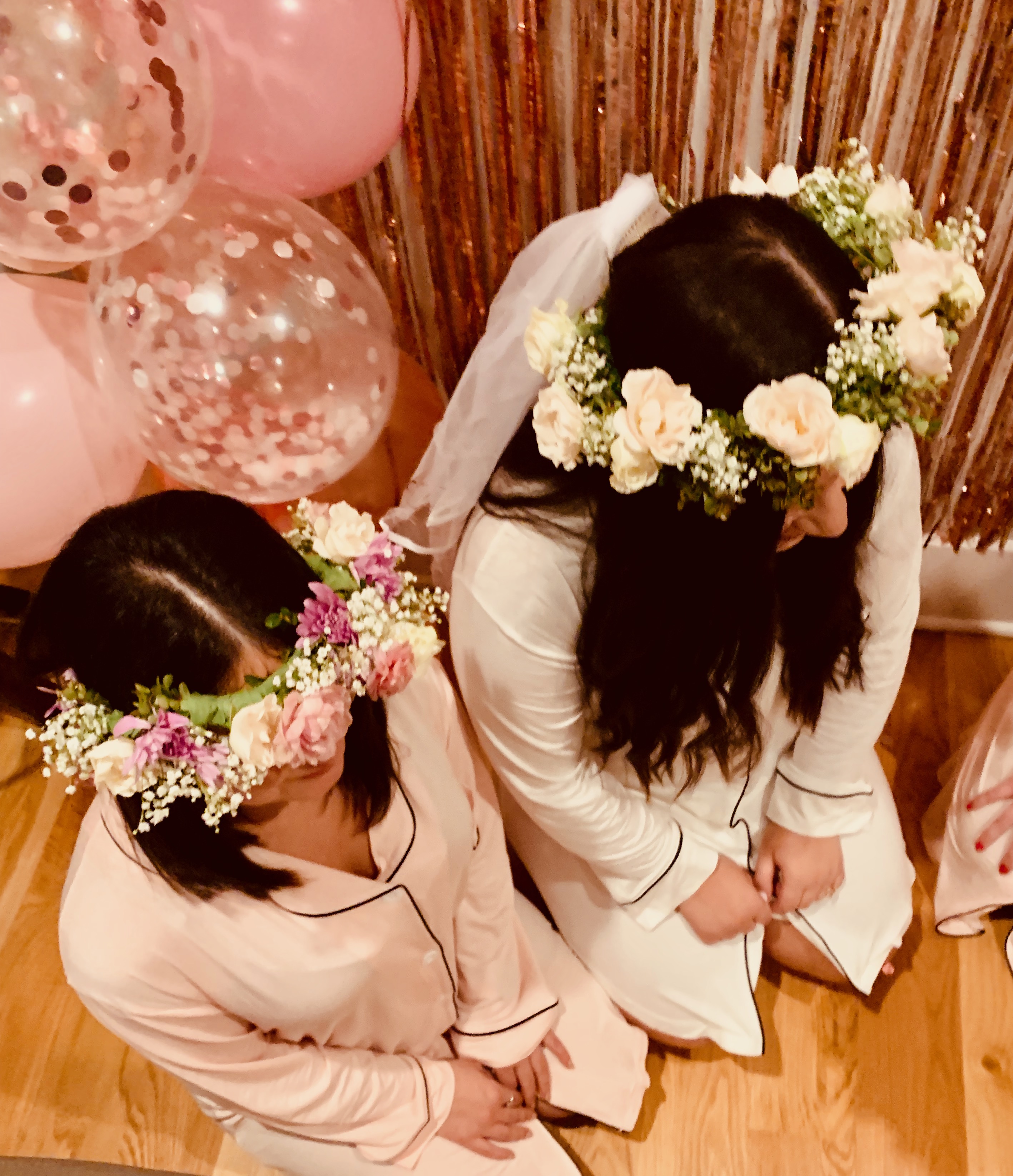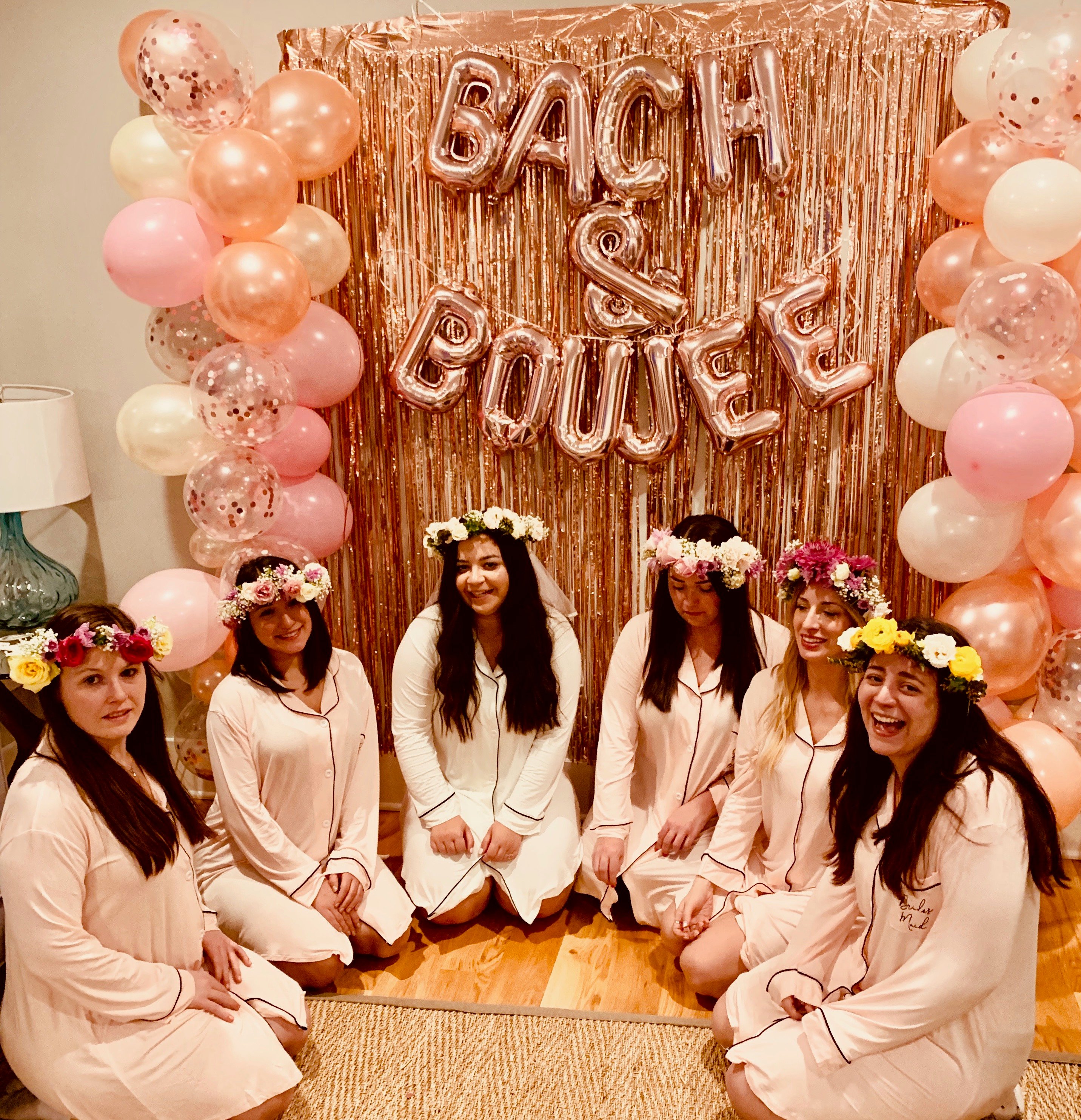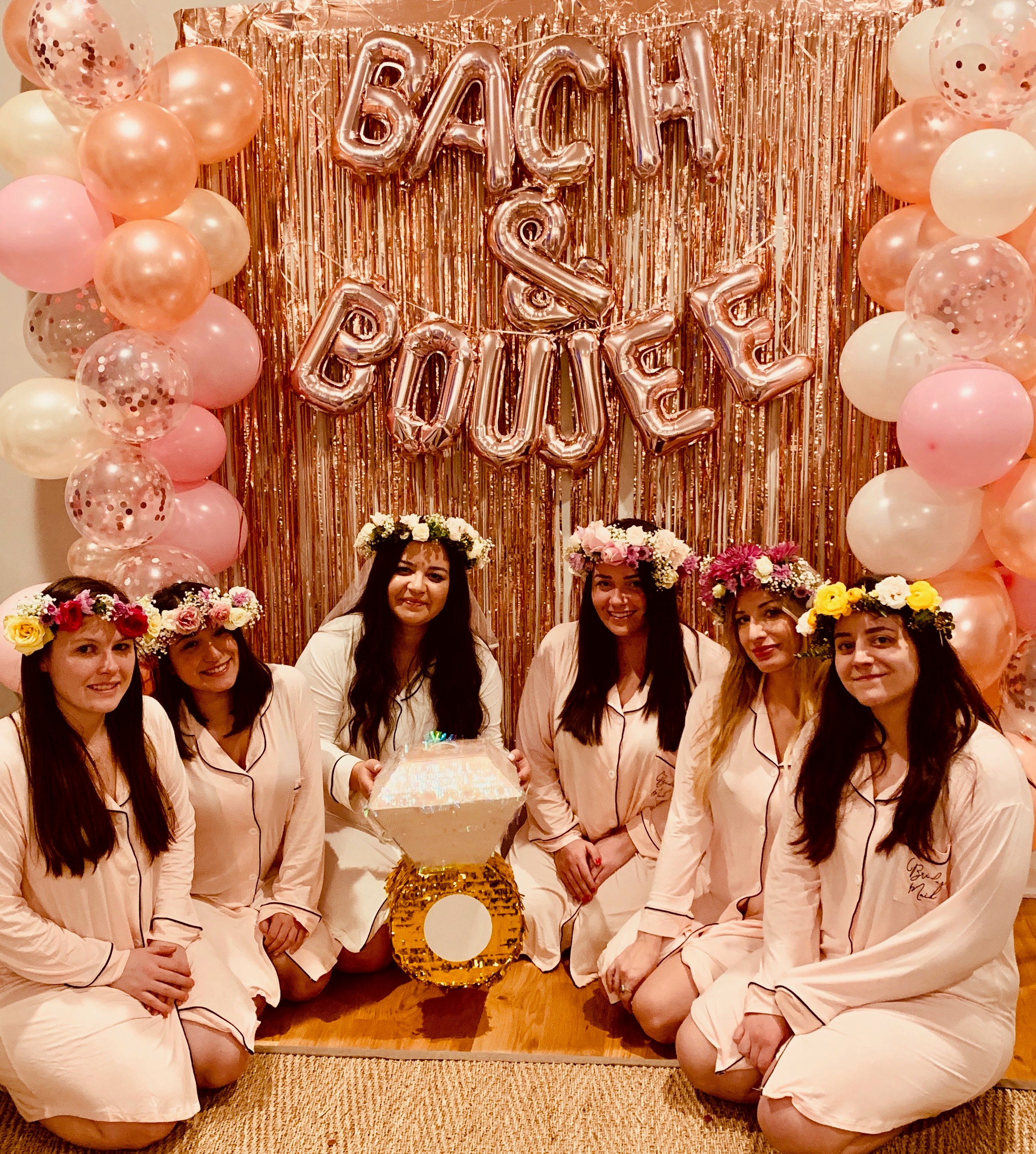 We love taking group photos at the end of our bachelorette flower crown workshops! Everyone always looks so cute with their flower crowns on and it is still so fun to see all of the different designs that each person does with their flower crown. No flower crown in a group doing the flower crown making activity is ever the same! Everyone's personality always comes out in their design. We love that.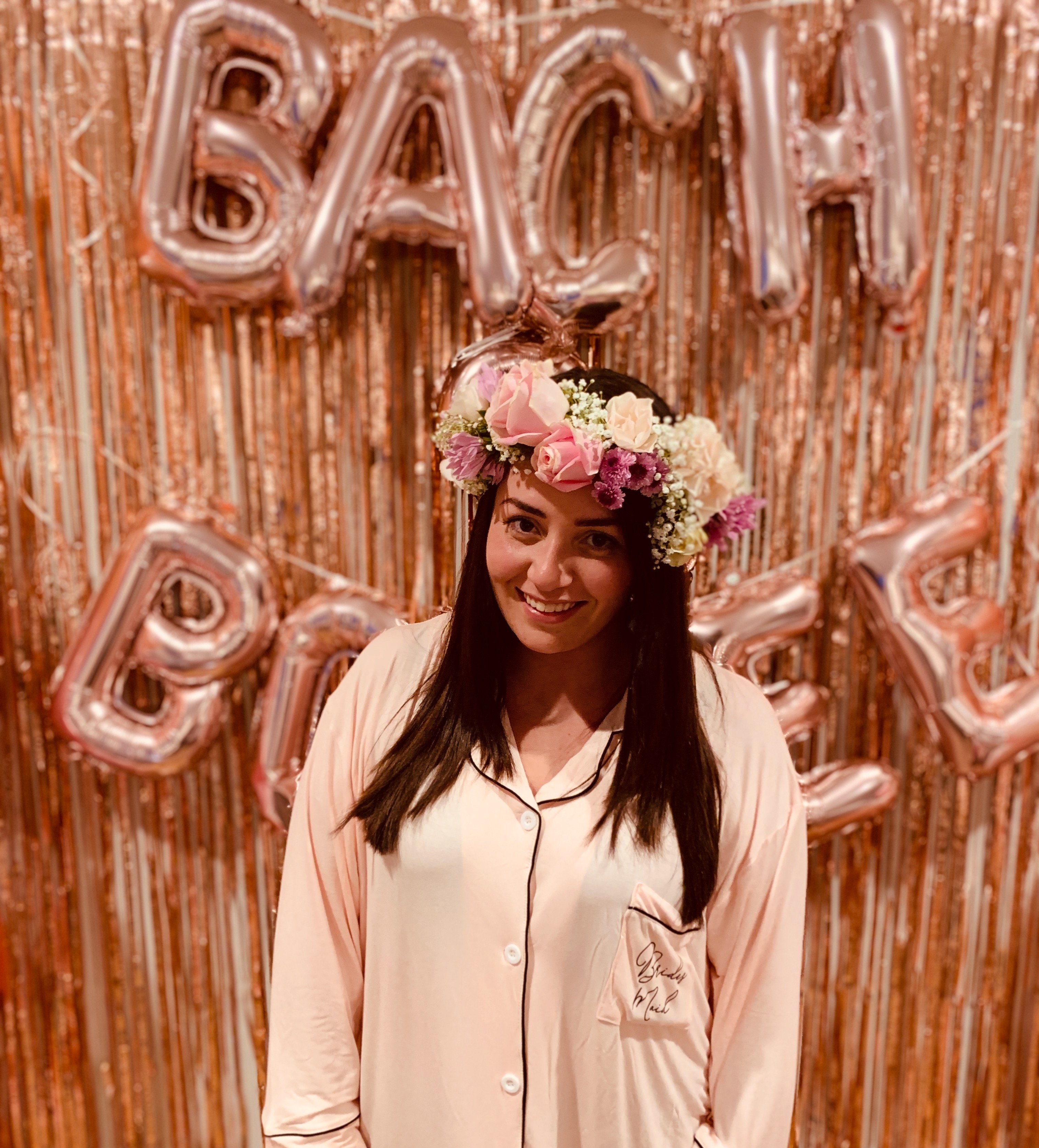 We love taking photos of each person in the group individually on portrait mode. Those photos always come out so, so, so cute!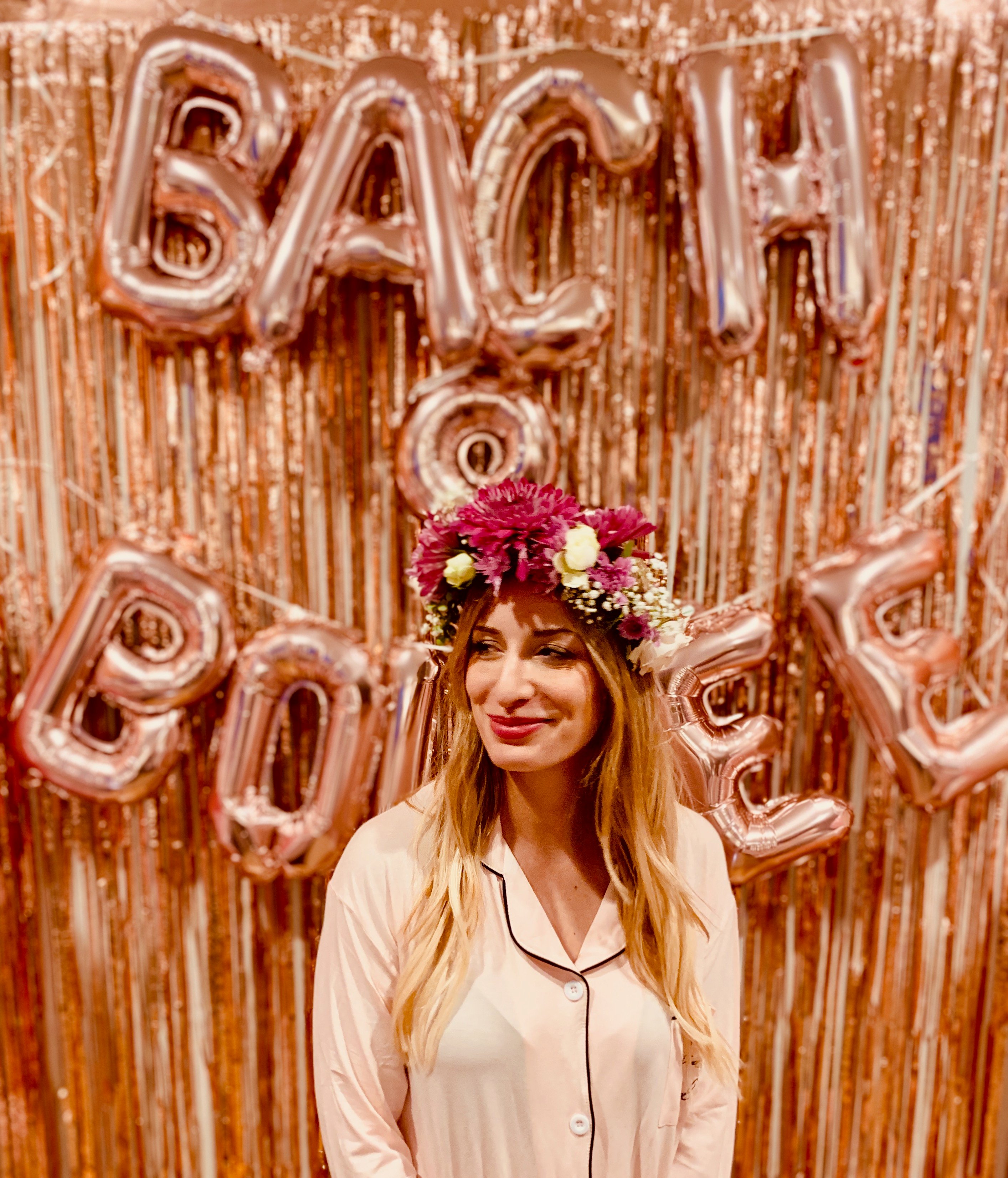 A good backdrop for your bachelorette party photos goes a long way, ladies! So make sure you find something fun to hang up in your hotel or airbnb so you can take cute photos like these girls did!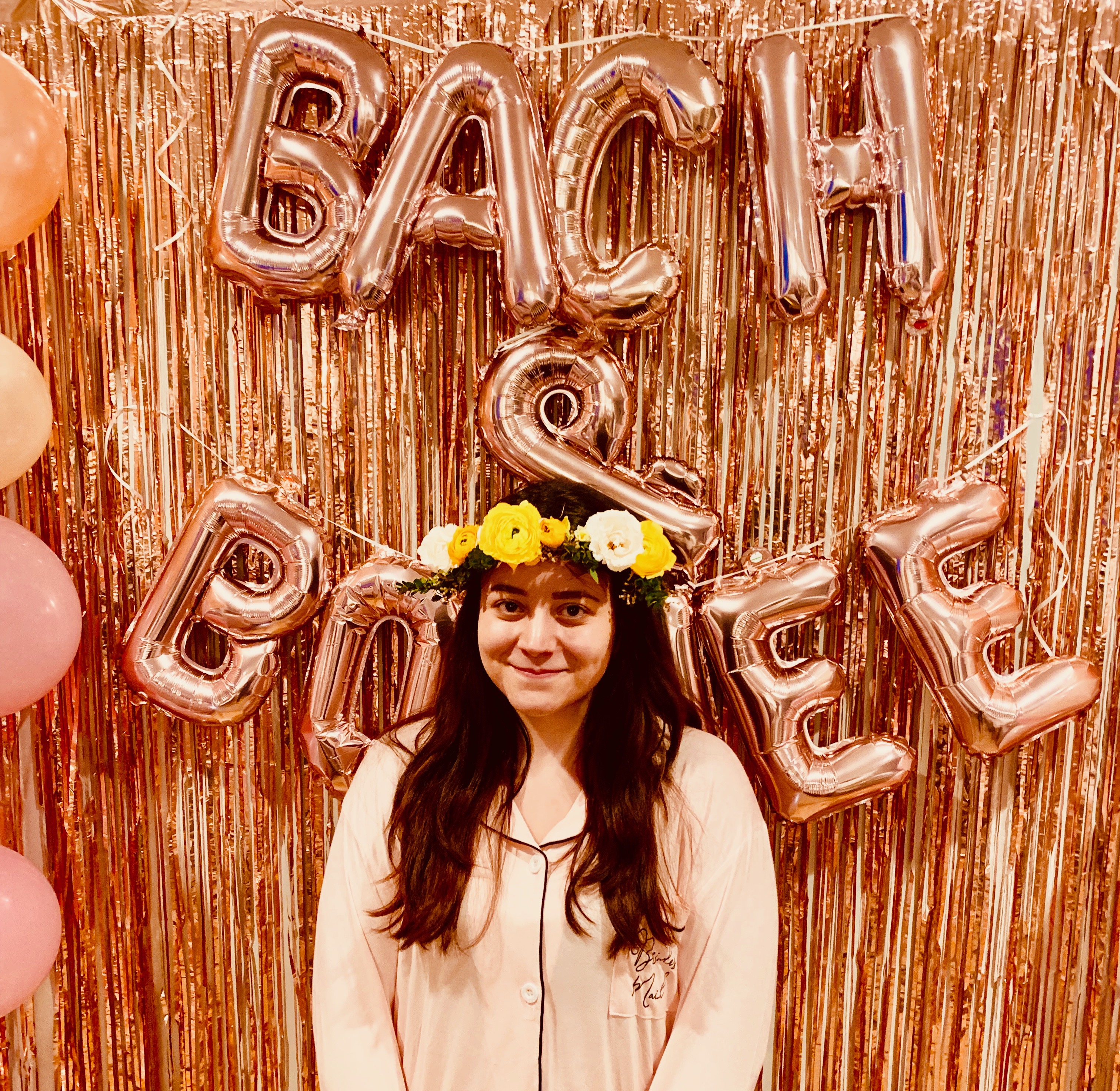 Last but not least, the beautiful bride to be! I love that she wore a white night gown and that the bridesmaids wore a light pink one! Such a cute idea for a first night getting into town from traveling for the bachelorette party weekend. These ladies sure did everything right for their bachelorette party weekend.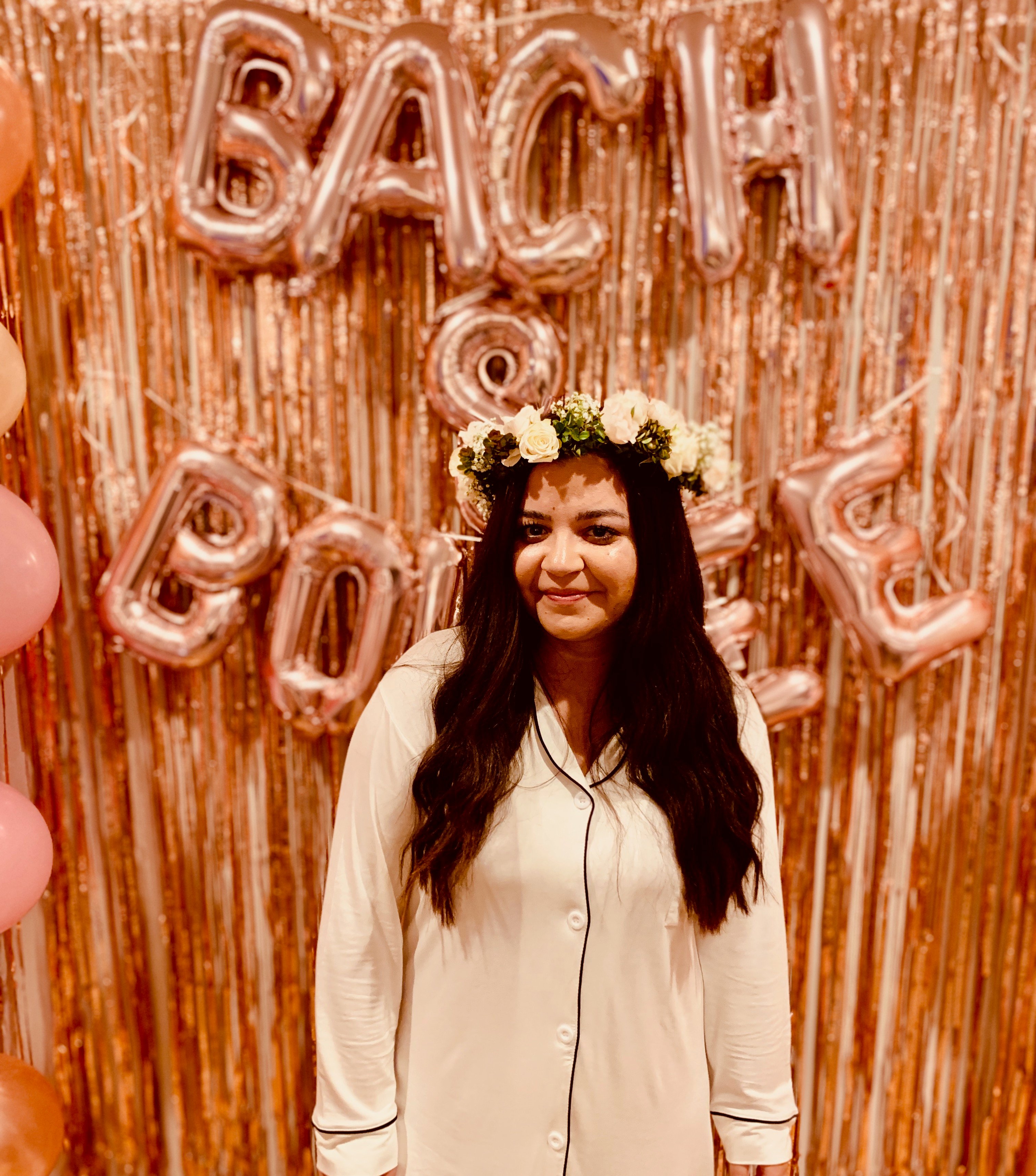 Thank you for flower partying with us ladies! We had the best time with your group and as you can tell we love your rose gold bachelorette party theme as well as the bach and boujee-ness of your group! You ladies know how to bachelorette party! You did everything on point which I knew you would. You can't get a blogger bride celebrating without doing everything just perfect. So take some tips and tricks from this group if you are working on picking a bachelorette party theme and do the rose gold theme or bach & boujee theme!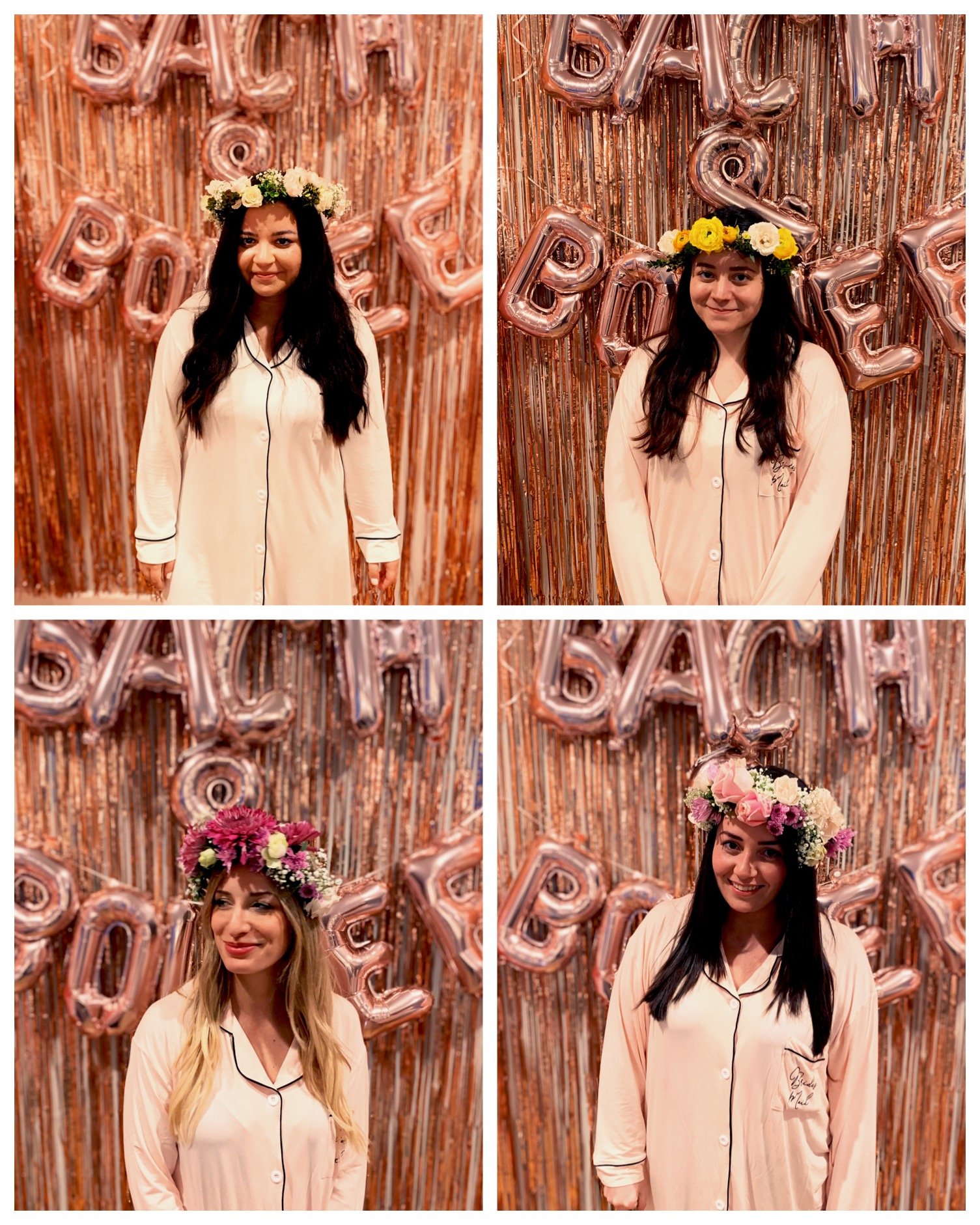 If you are interested in learning more about our flower crown workshops for your bachelorette party you can fill out the form here and we will email you over information on how our parties work! If you are looking to order custom flower crowns for a bachelorette party or some other kind of celebration we do that too! We do all floral things so if you are looking for floral decorations too we can help you. Feel free to email us at ali@fetesdefleurs.com with any questions or requests on what we do!