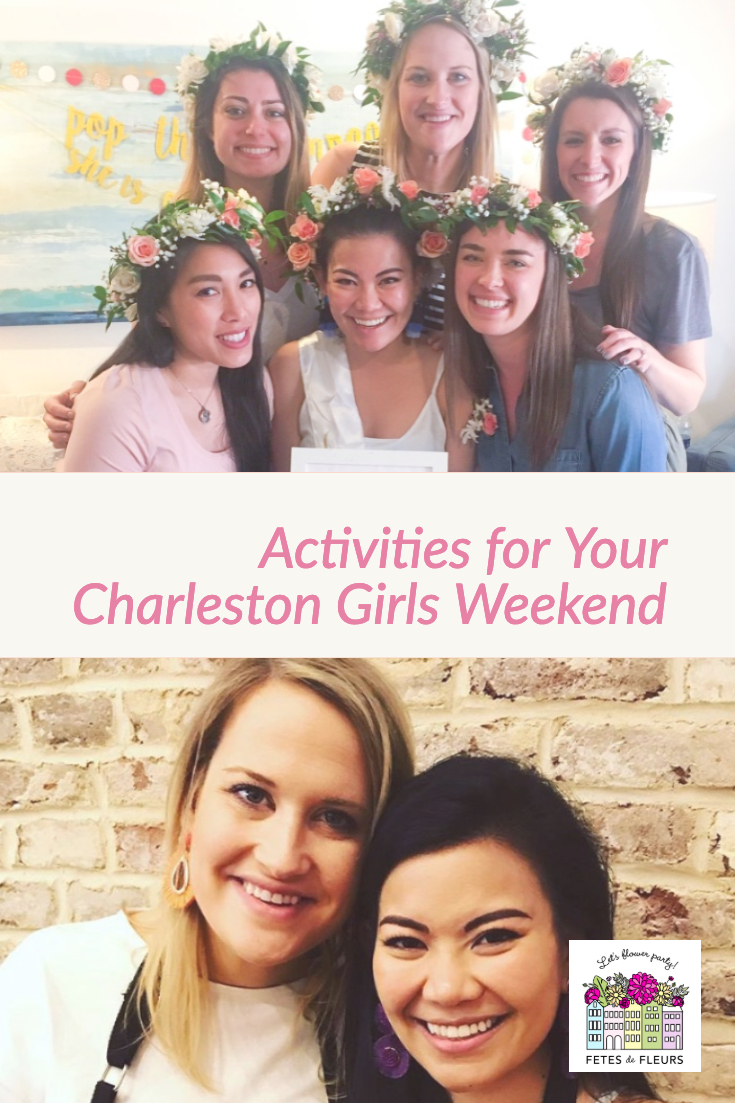 Like all of our parties, we start off by deciding what you want- silk vs. real flowers and what flower types/colors! (Did you know we offer BOTH silk and real flower parties? Both options are great to do! Check out some of our previous flower partying posts if you're having a hard time deciding!)
This Charleston bachelorette party decided to go with real flowers in white and green with some touches of pink! We always try our best to make sure our parties get what they request, but sometimes depending on season and stock, the flower Gods just don't have what we need! Luckily for these ladies, the spring season had plenty to offer!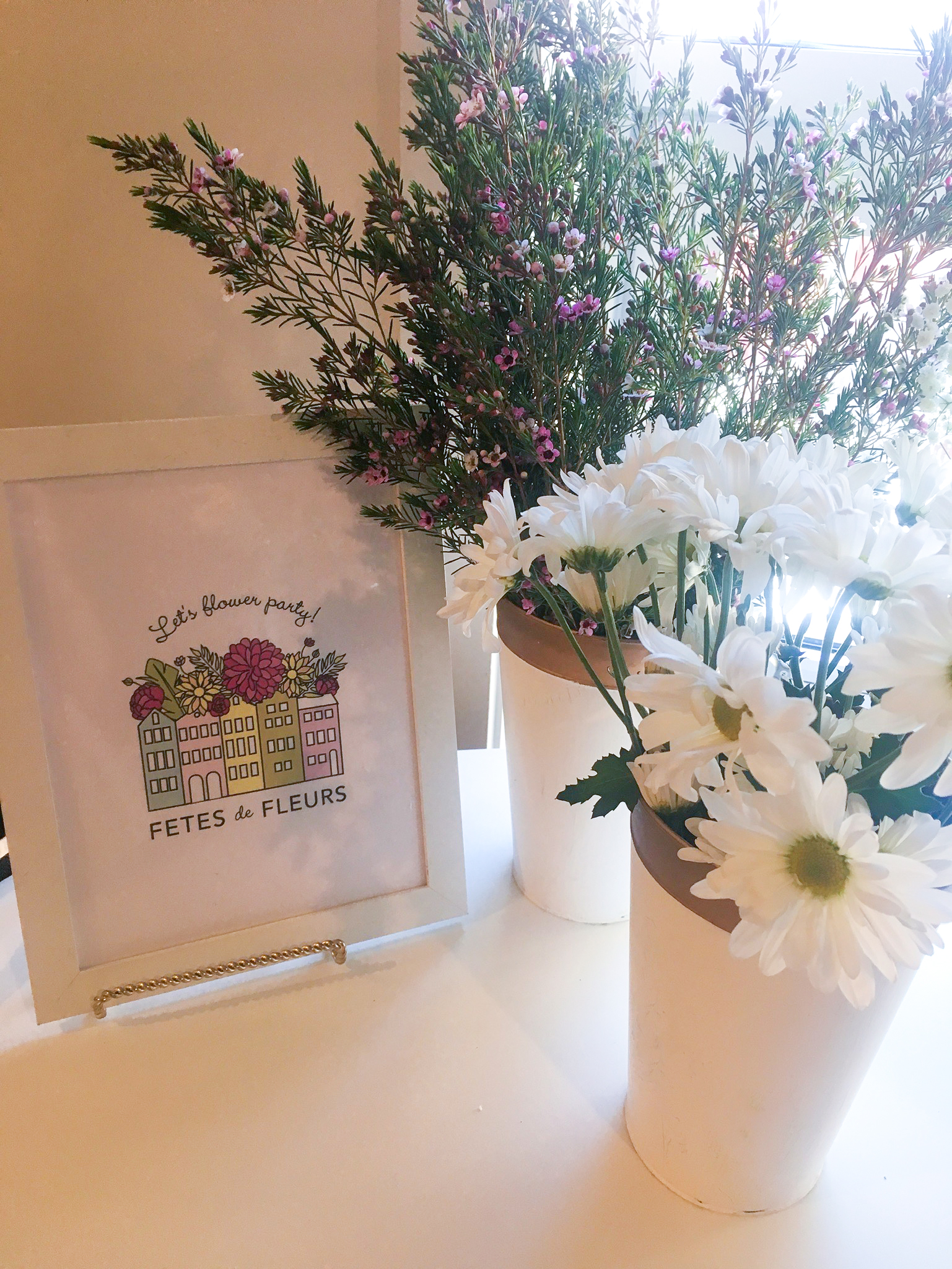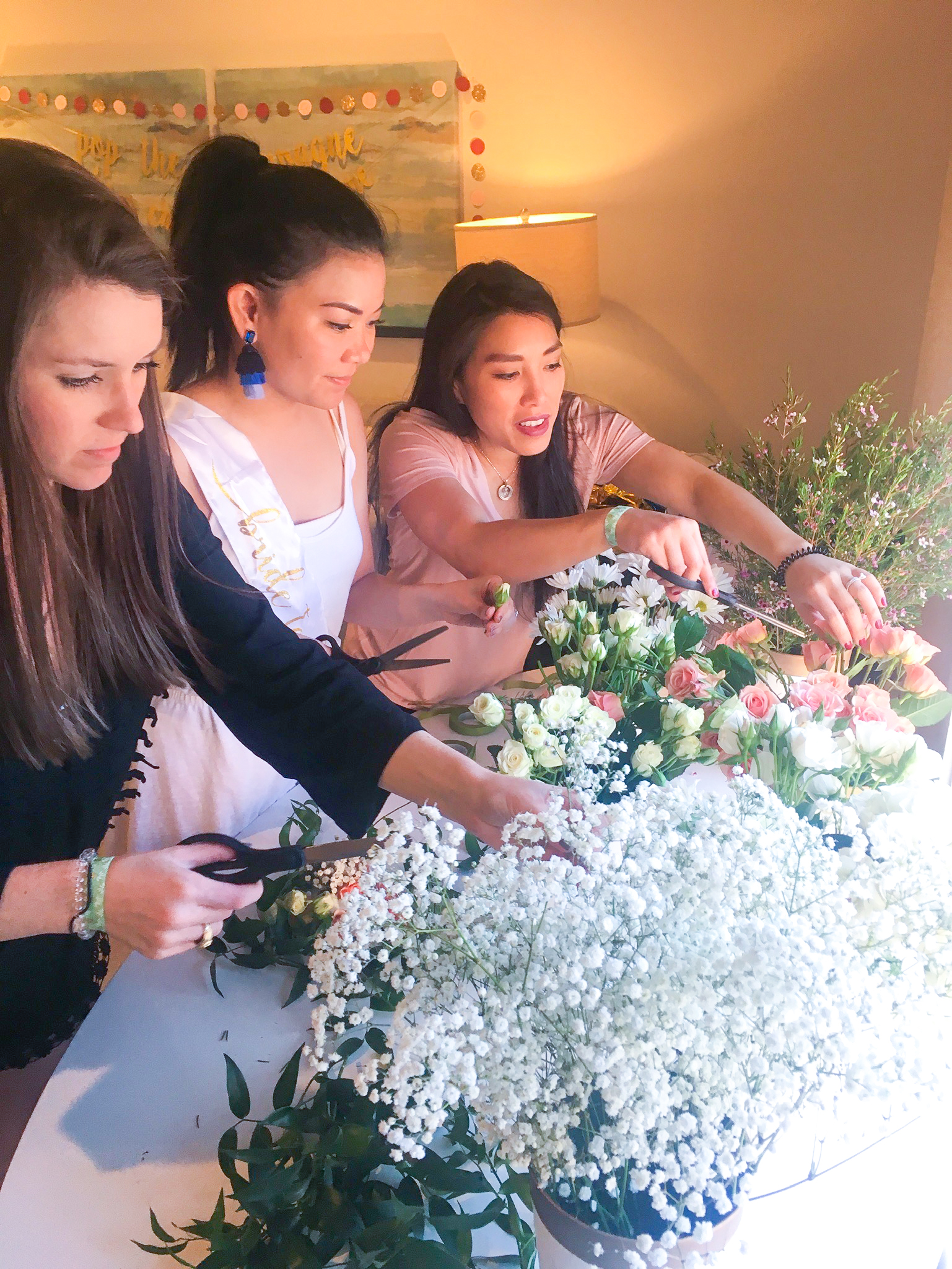 The girls shopping for their florals!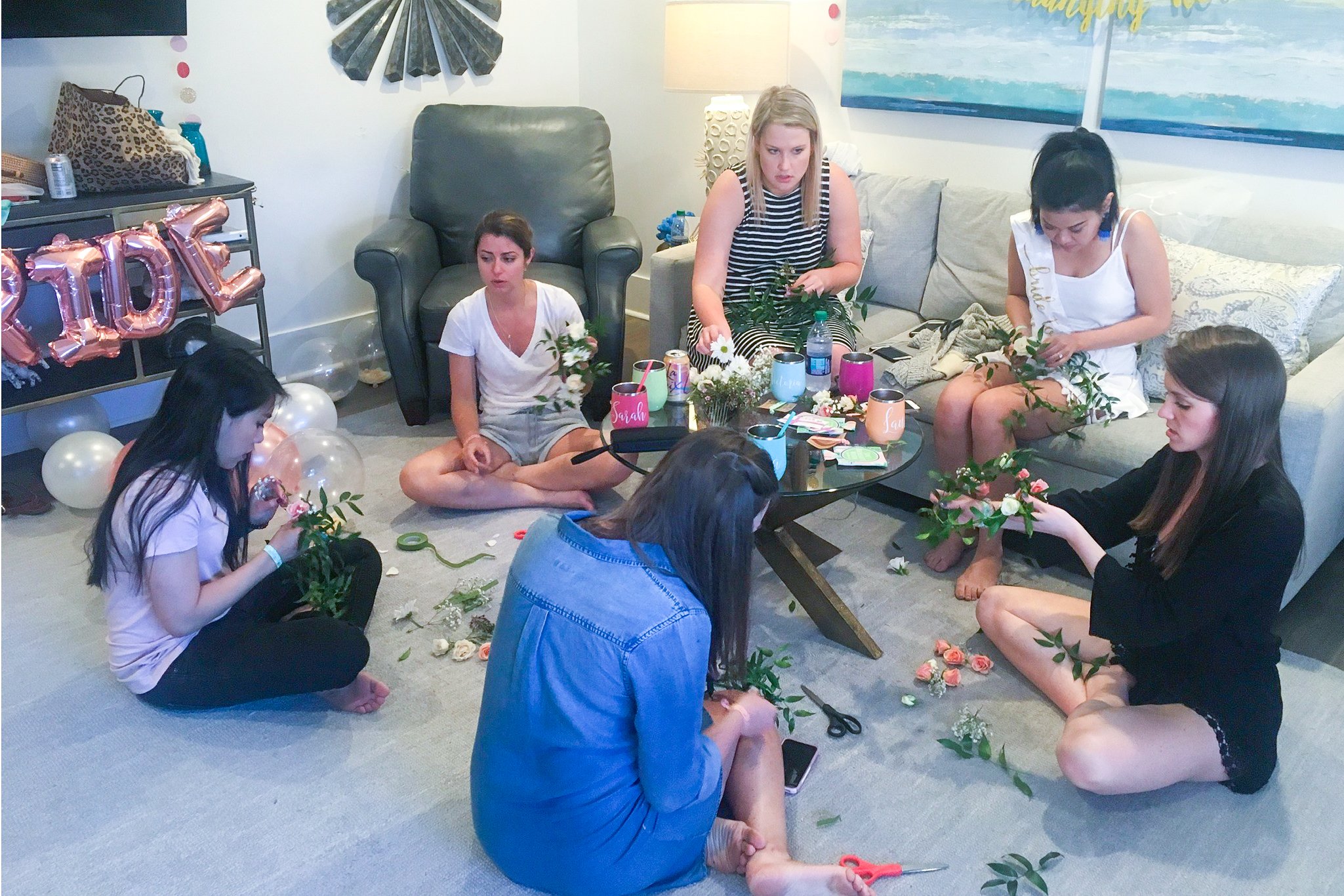 As a host, we are here to help- whether it's a little or a lot! Every party is unique, different, and work at their own speed! :) This party had their crown making down to the T!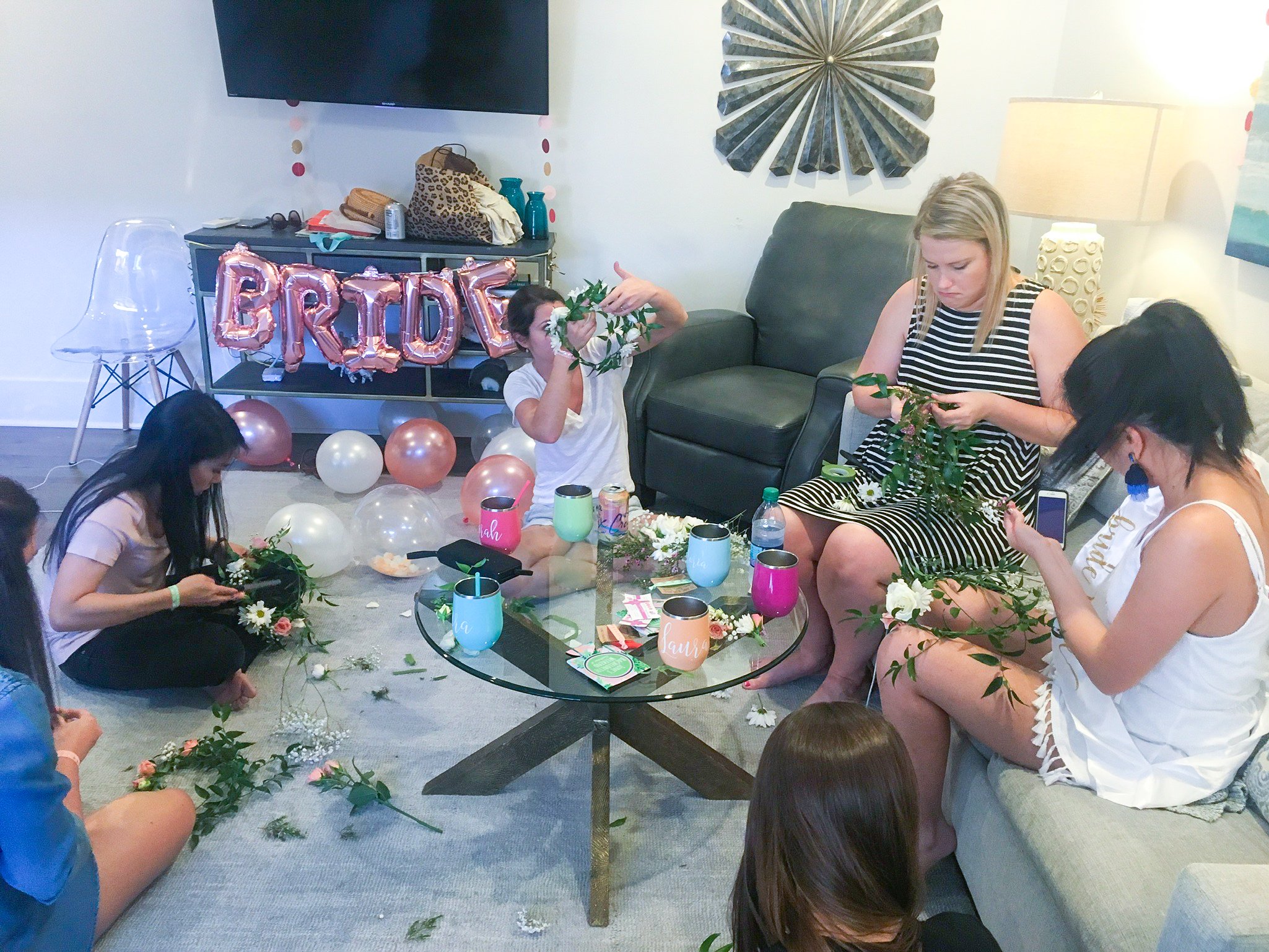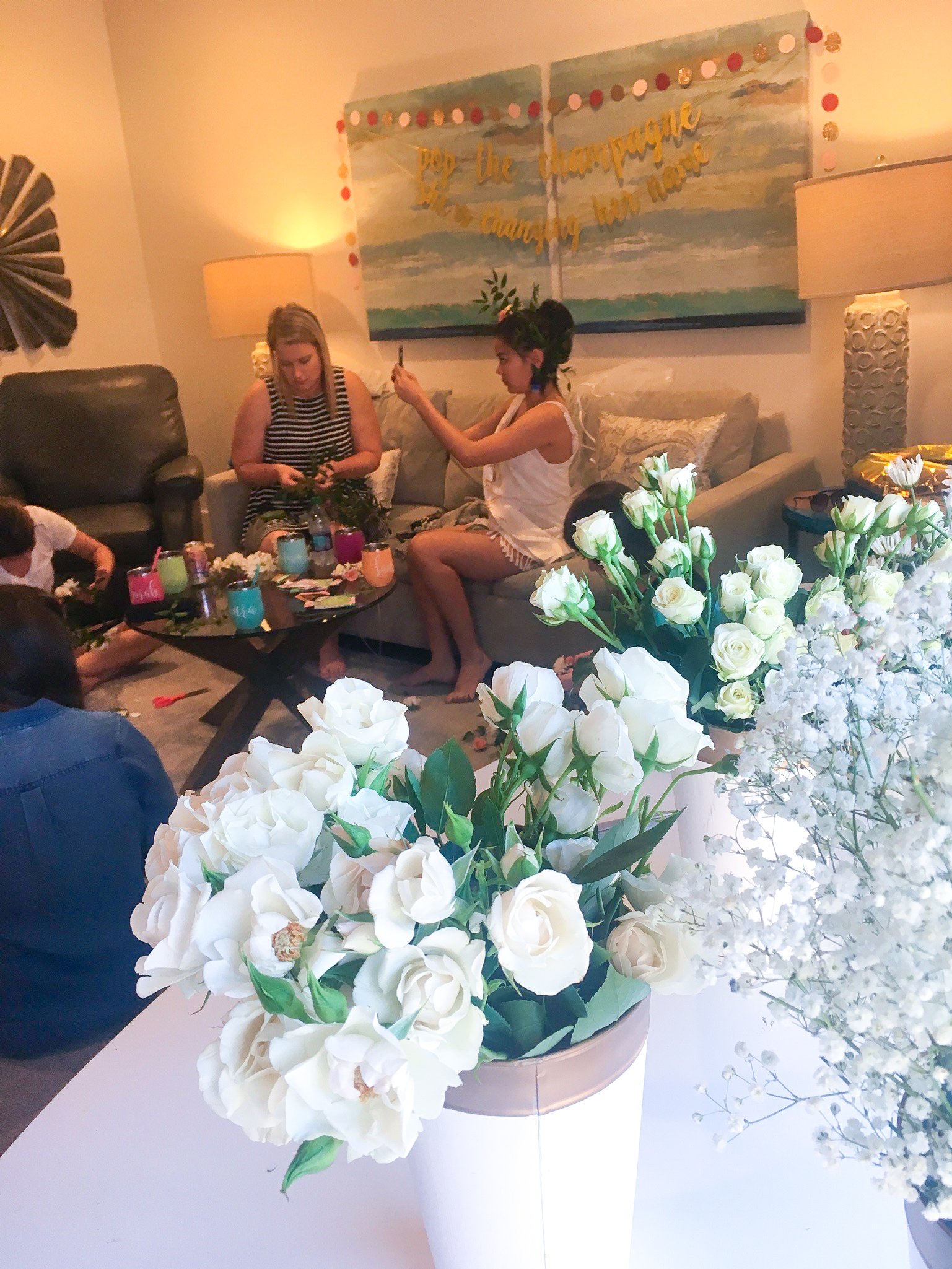 Selfies encouraged!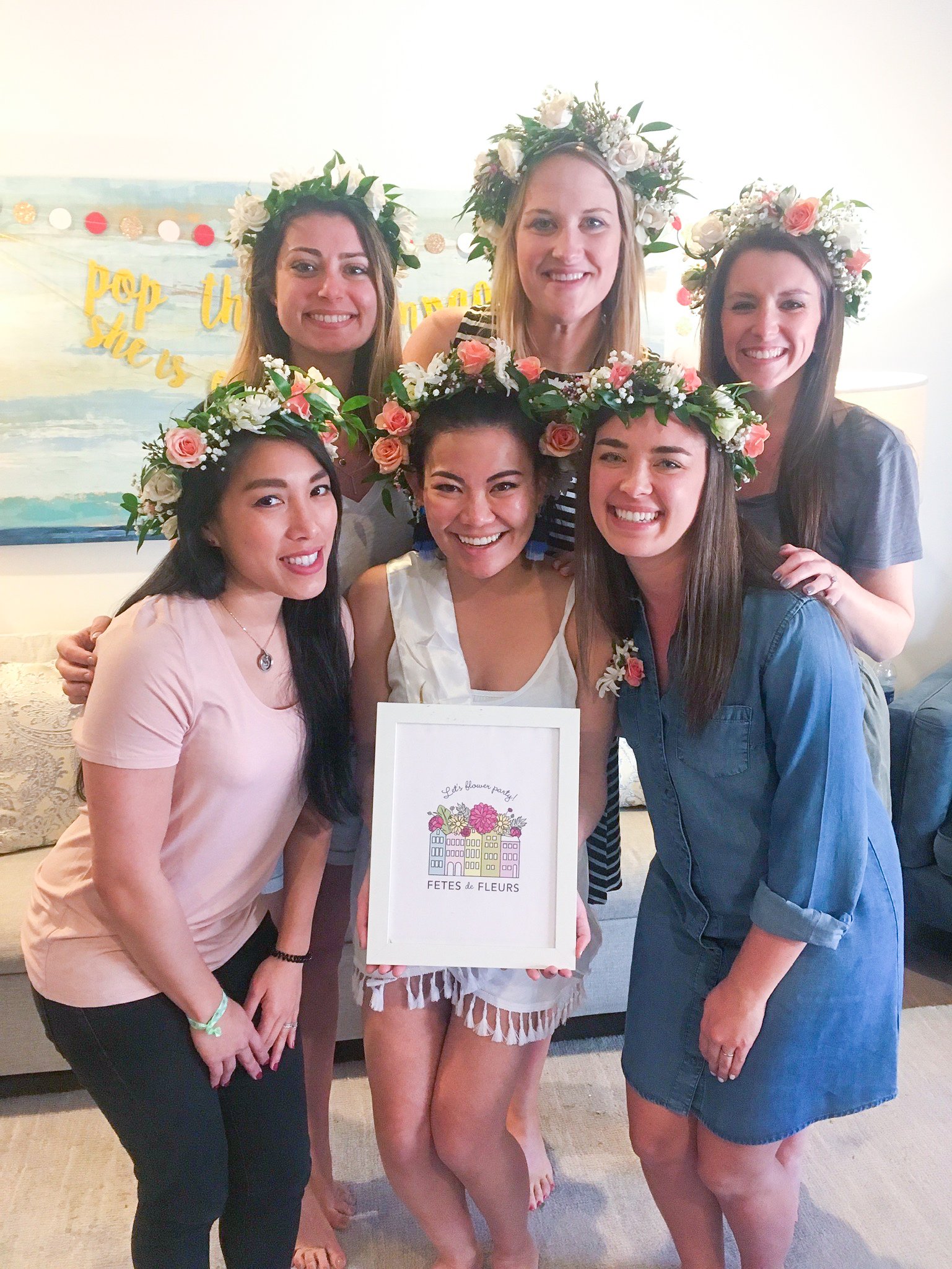 Some bachelorette trip highlights from this group for their bachelorette party weekend in Charleston, SC are below in case you are looking for ideas for your own weekend here!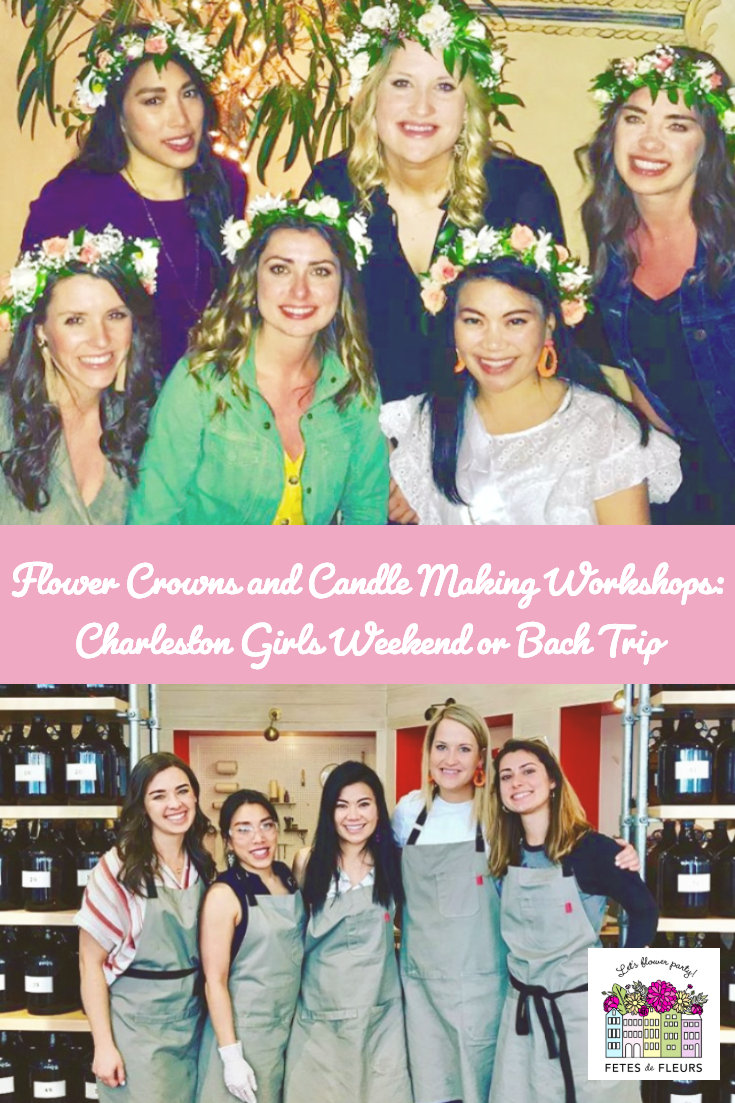 Charleston Bachelorette Party Itinerary
Dinners at The Ordinary
Dinner at FIG, Husk, Obstinate Daughter (Sullivan's Island)

Drinks at Gin Joint, live music at Republic, and dancing at Stars Rooftop bar!

Callie's Hot Little Biscuit (TWICE)!

A beach day on Sullivan's Island
Pints of Jeni's Ice Cream
Downtown shopping on King Street + Market Street
Staying at the Luxury Hotel Suites on King Street
Floral crown partying with us (of course), Fetes de Fleurs Charleston!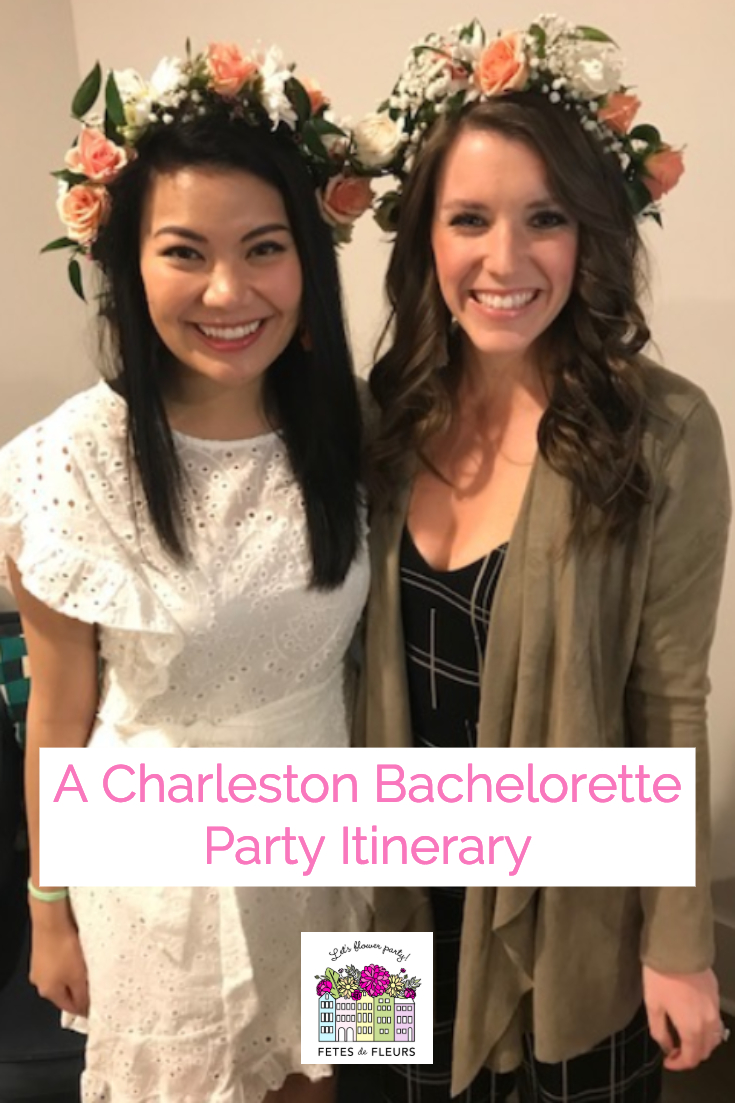 Interested in setting up a party for an upcoming bachelorette getaway? Schedule now before it's too late!
xo, Molly