Hey everyone, Molly here! I'm one of the new girls to join the Fetes de Fleurs squad here in Charleston, SC! I got to host my first DIY floral crown party and oh my, what fun!
My first party was eight ladies gathering in celebration of their friend, Katie, for the cutest bridal brunch.
I am not kidding when I say cutest either! Luckily for me, one of the ladies in attendance is a wedding photographer! She was able to capture the most amazing photos of the brunch, decorations, crowns being made, and most important- the fun being had! Below I'm sharing some of the fun that we had making our flower crowns while popping some bubbly!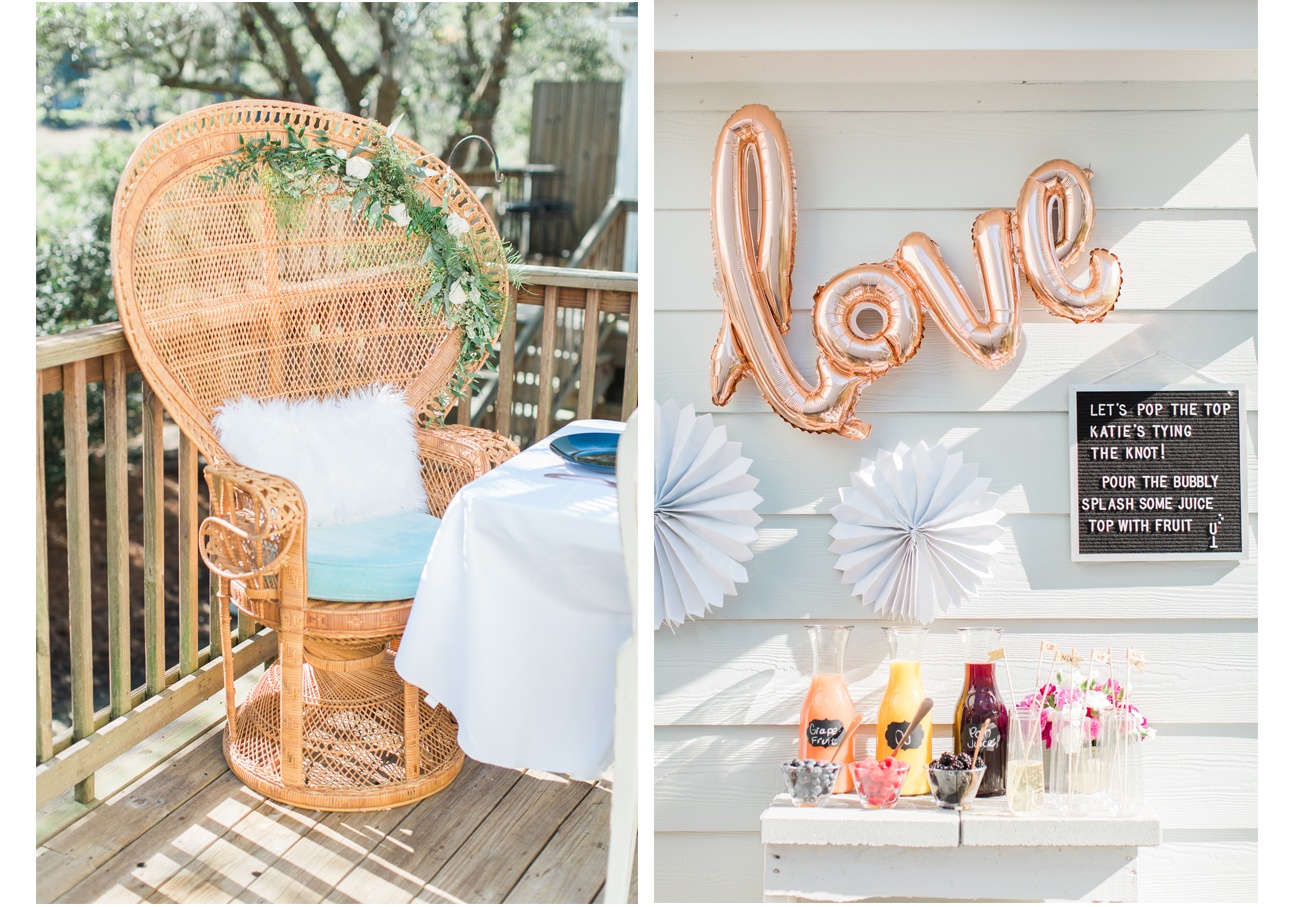 The possibilities with florals at a bridal shower are endless!
This cake? The frozen carnation ice cubes? Perfection!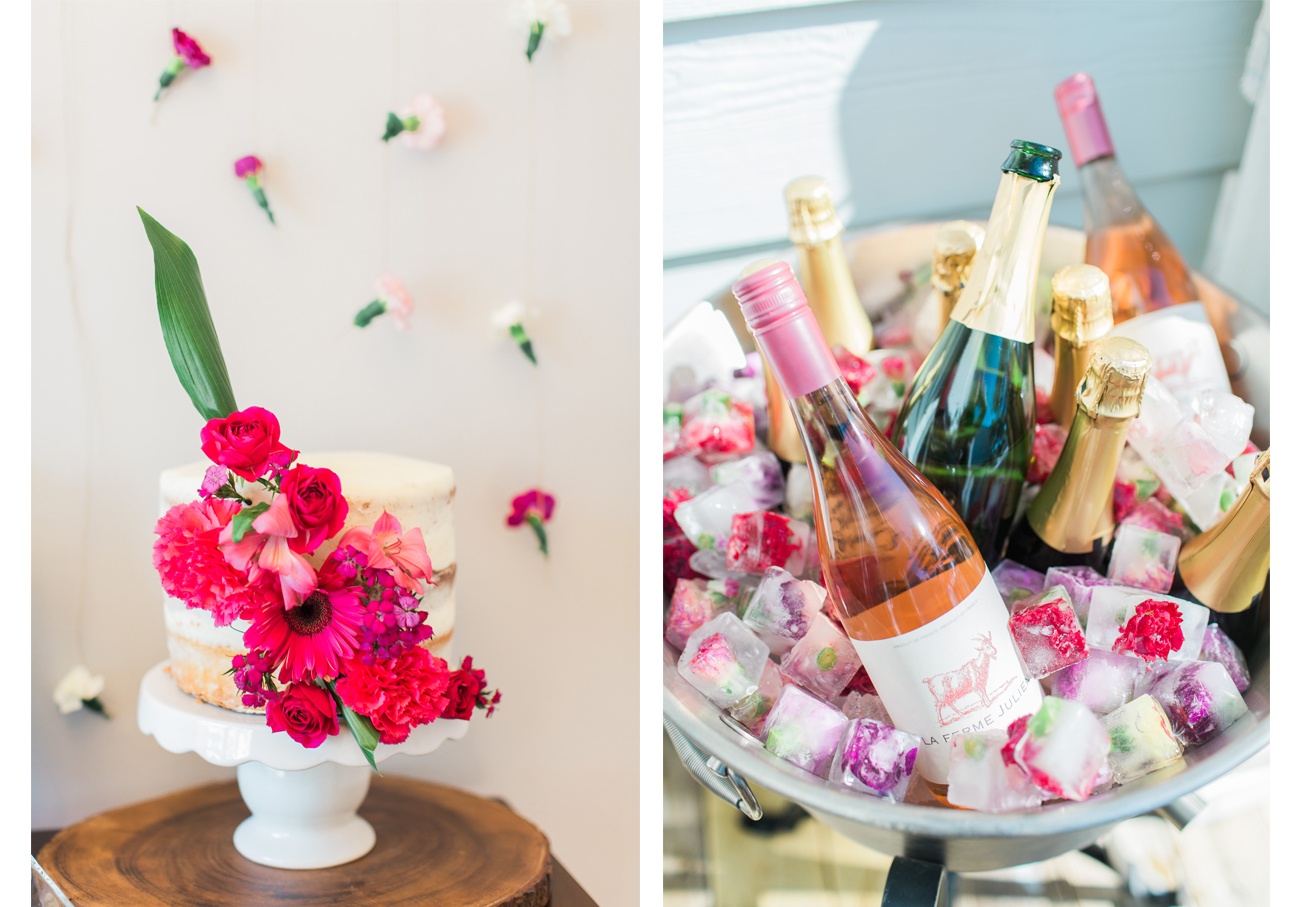 How gorgeous is this table setup? What great attention to detail this group of girlfriends had for their bestie's special celebration and day.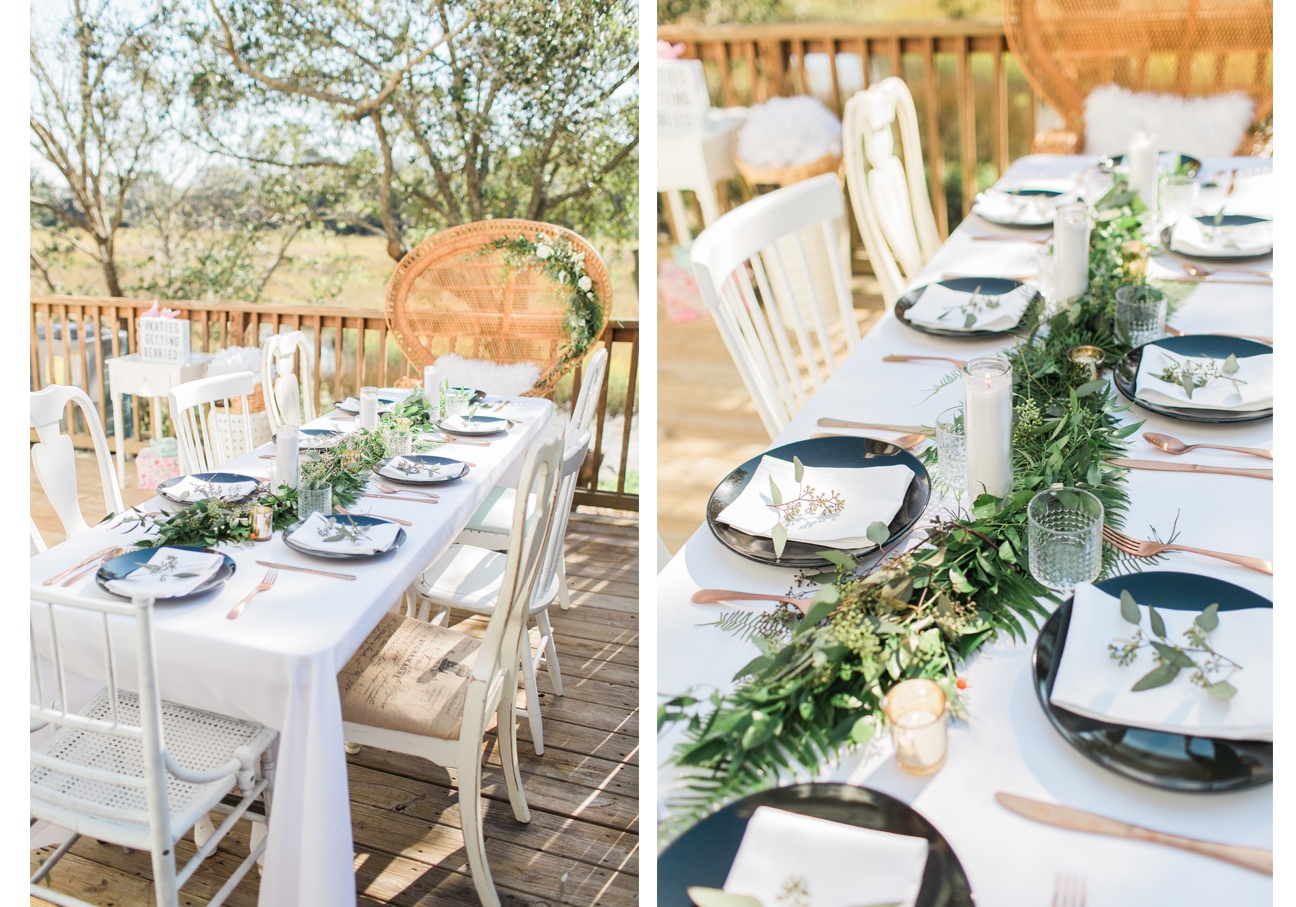 For florals, the girls wanted pinks, purples and whites, as well as a few fallish type florals. I went with different shades of mums, carnations and waxflower, a few choices of greenery, baby's breath, aster, and some solidago for the more fall look! If you are trying to throw a flower crown bridal brunch take note of the flowers and greenery we used as inspiration for your party.
Remember, we have locations in many US cities now and are growing to more so be sure to check to see if we are hosting flower parties in your city here.
Since we had so many flowers to choose from, we sat everything up as a market vibe so the girls could go 'shopping' for their crown's florals. This is a Fetes de Fleurs staple. We always setup a flower bar so the girls can shop for their favorites to add to their crowns they will be making.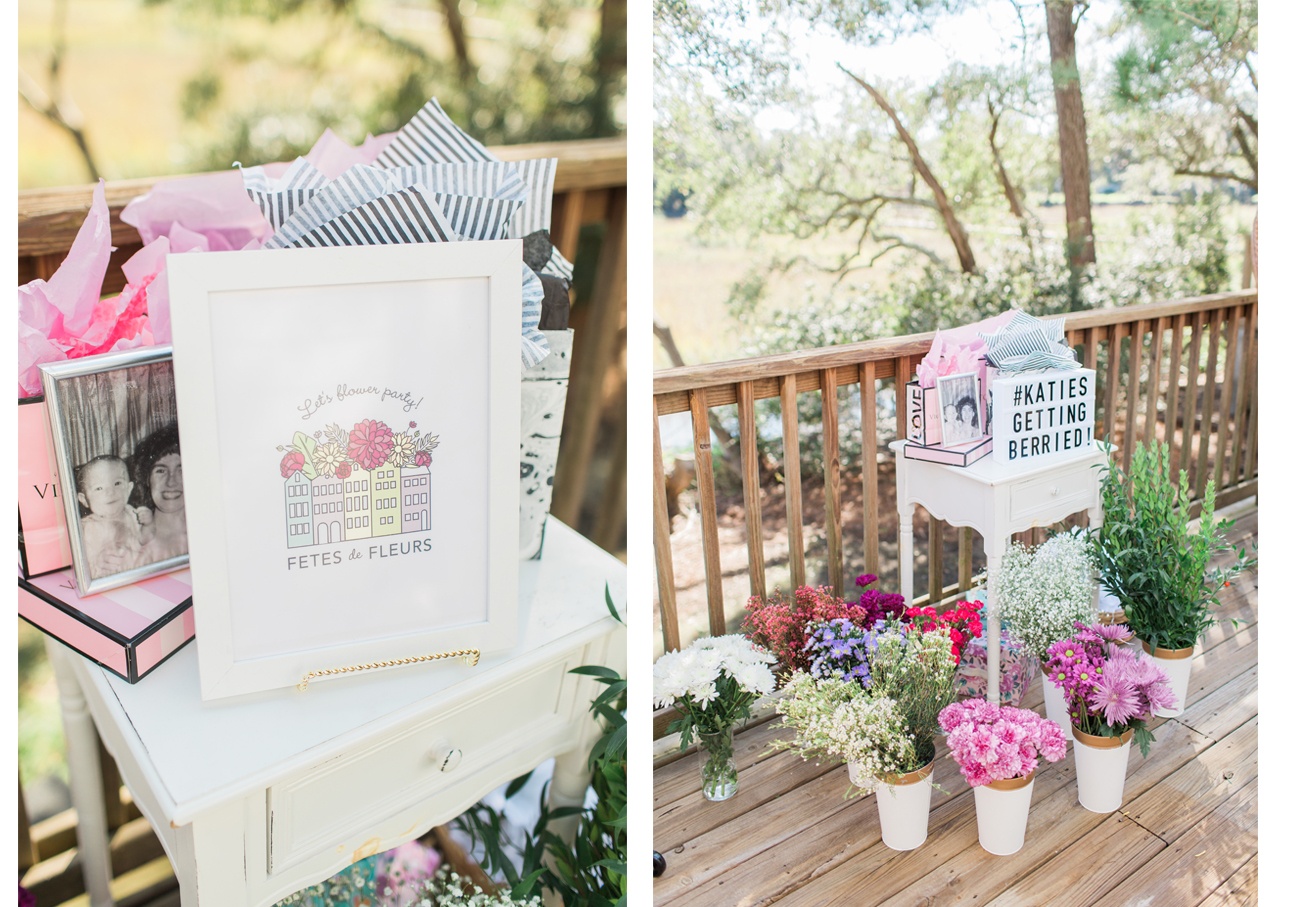 The bride didn't know I was going that Fetes de Fleurs was going to be in attendance, so we got to surprise her during the middle of their bridal brunch.
Do you think she was excited? (Hint: she was!)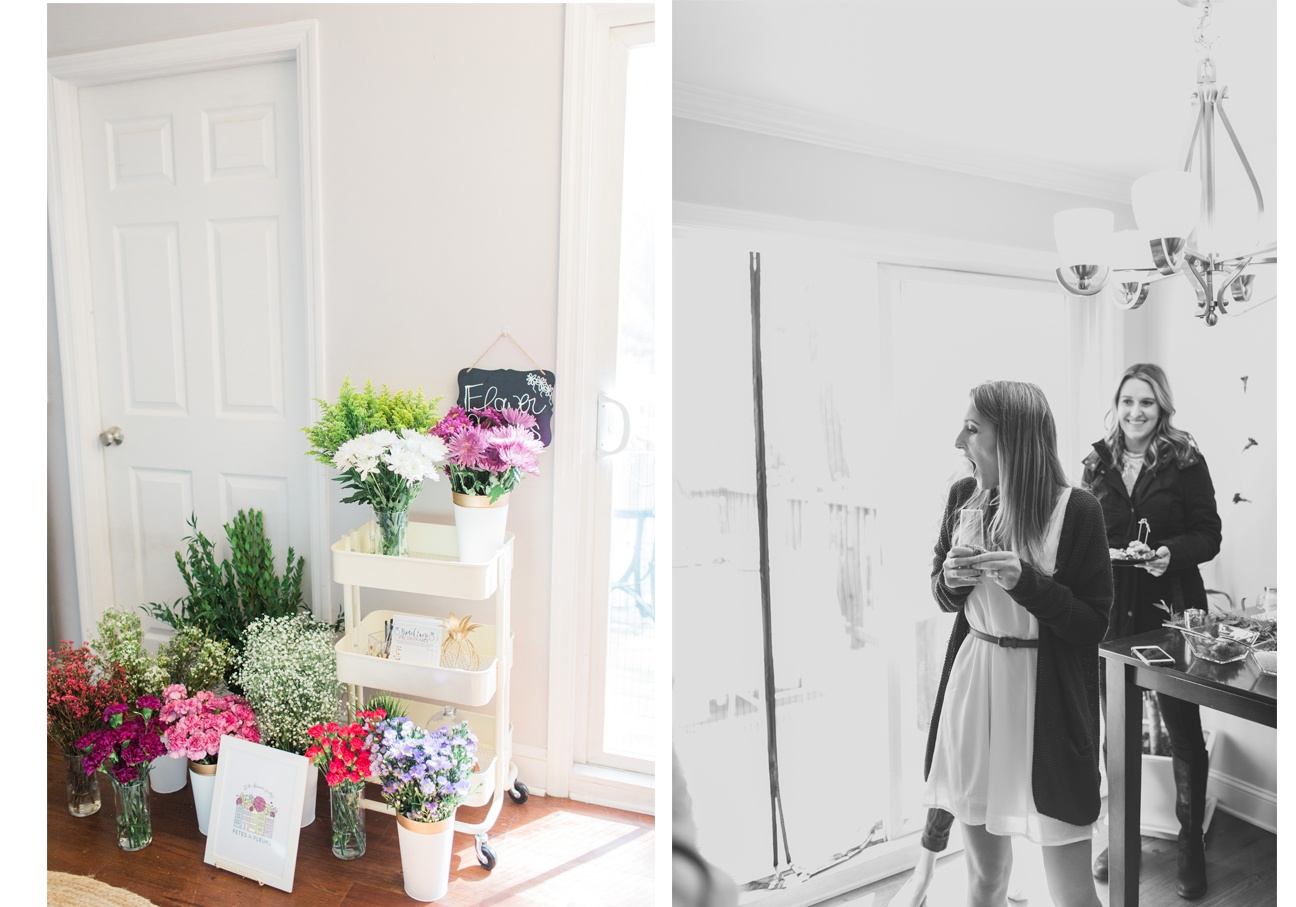 Once we surprised her we were able to start getting to work on the flower crown class!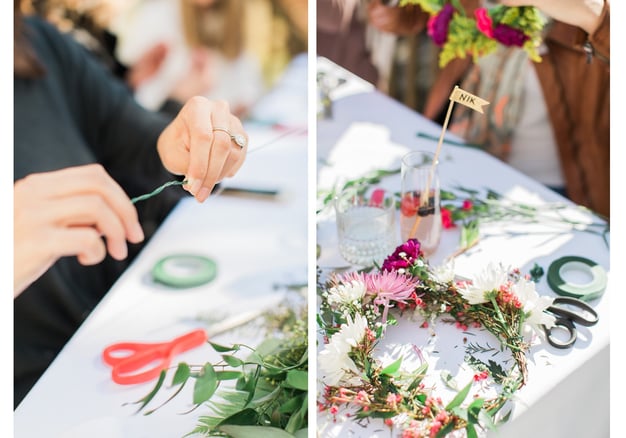 How lovely are these ladies flower crowns they are making? They did such a great job. I was very impressed with how quickly everyone caught on. Just an FYI for those of you thinking of hosting a flower crown party...If you use Fetes de Fleurs we will help you and your group as much as you need or want! We really want to make sure you come away from the flower crown party knowing how to make the flower crowns. This is a fun way to learn a new skill that you could use over and over again for future parties that you throw or even for the wedding day for the bride to be!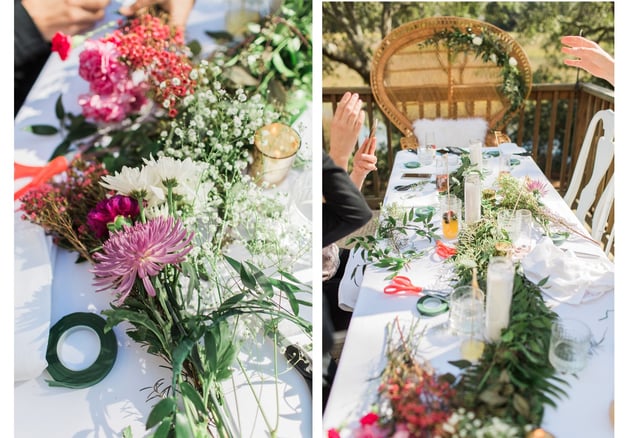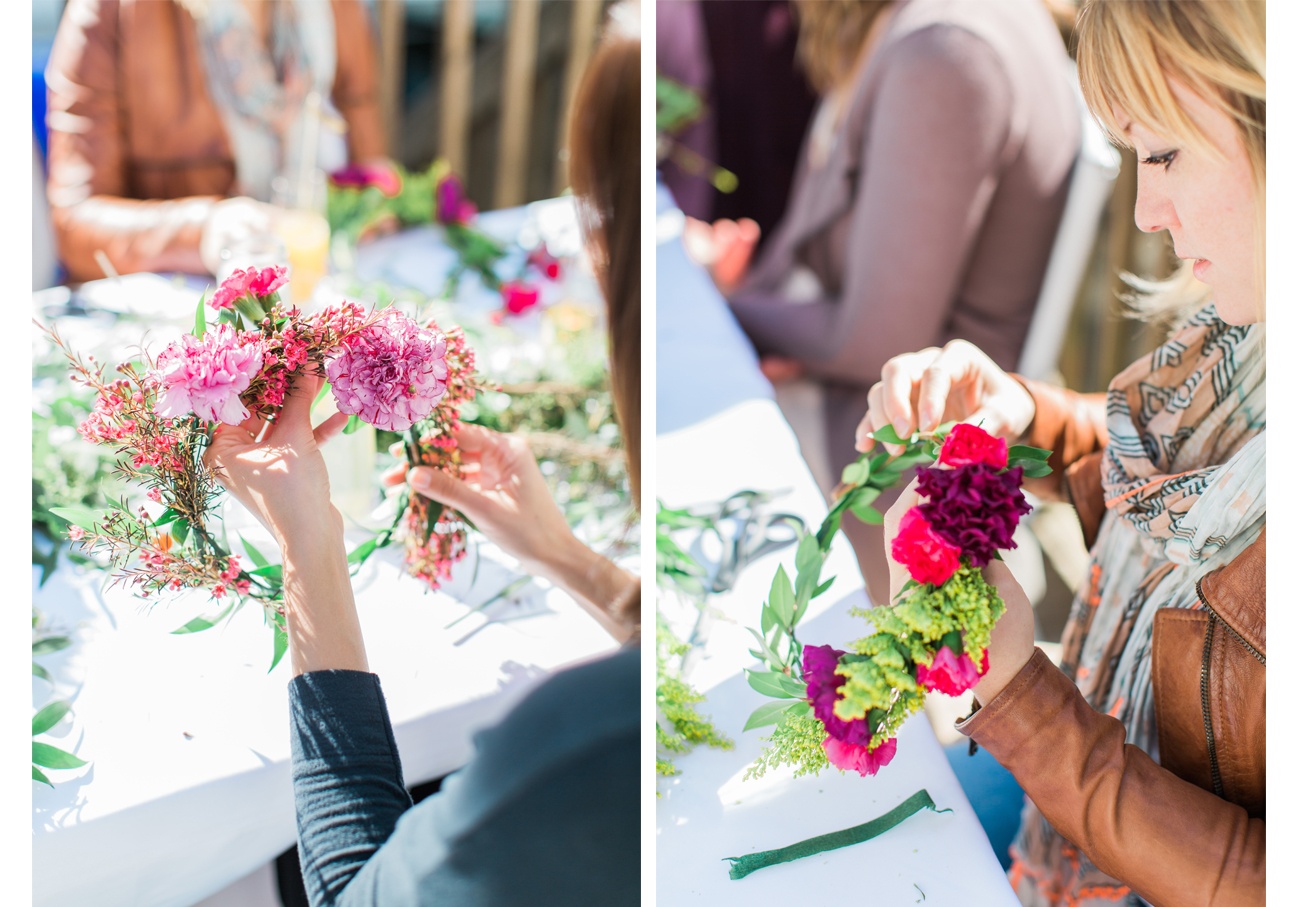 How cute are these gals in their finished floral crowns?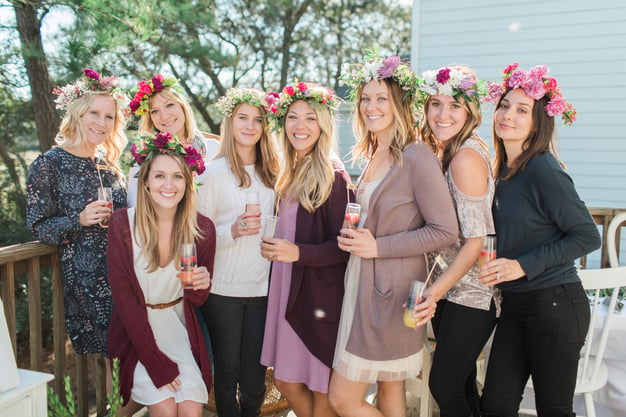 I mean don't these ladies look so happy? Makes us happy to see the cheer and joy that flower crowns can bring to a celebration like a bridal shower brunch.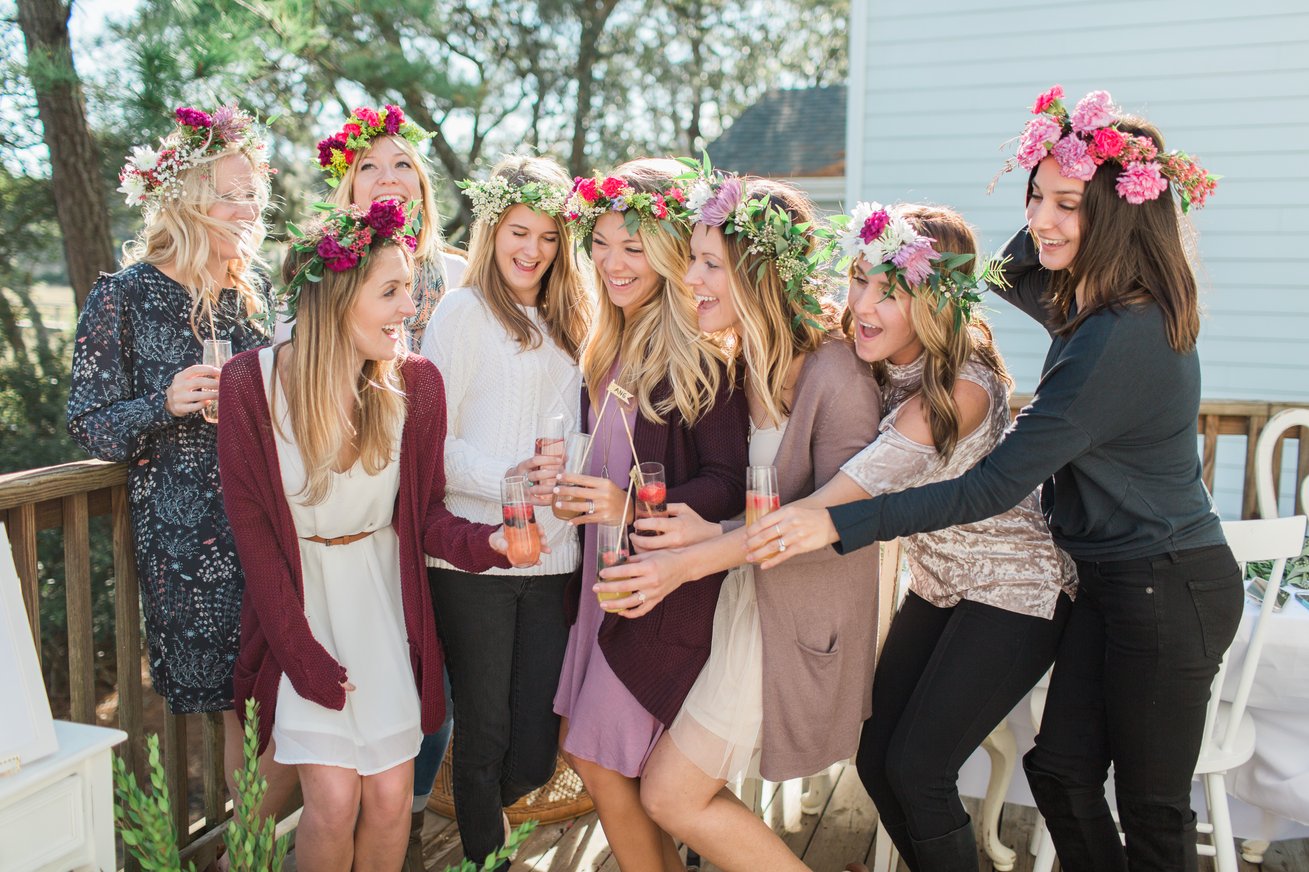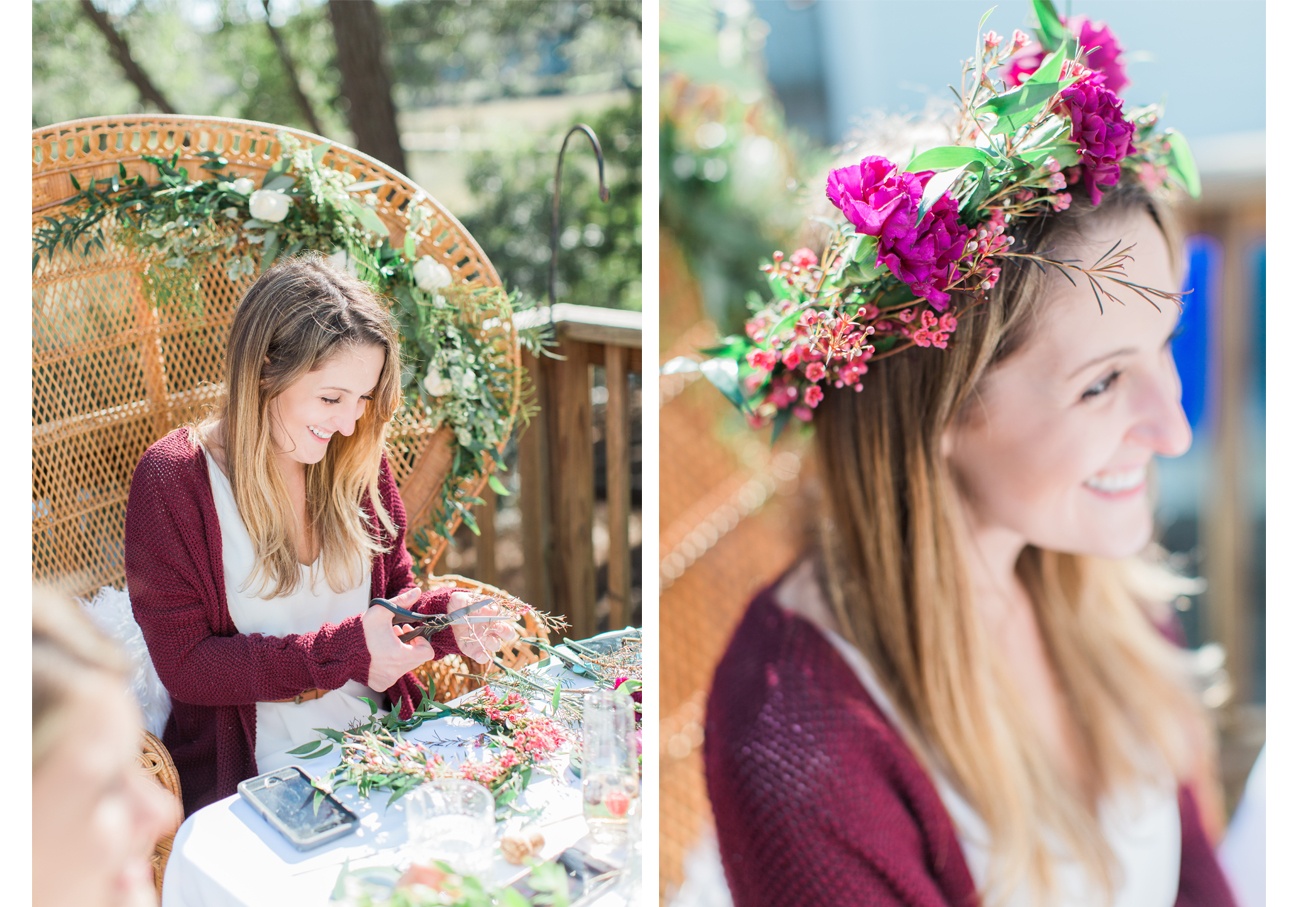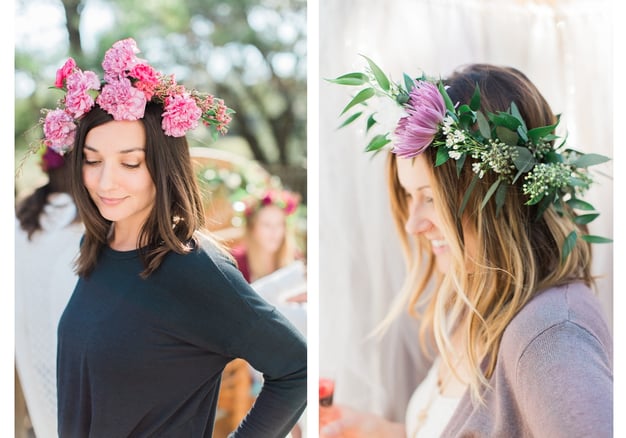 One of our favorite parts of a flower party is being able to see how the personality of each lady comes out in their creations! It is always incredible to hear from the group of ladies in a flower party with us how much their end creations match their personality and style!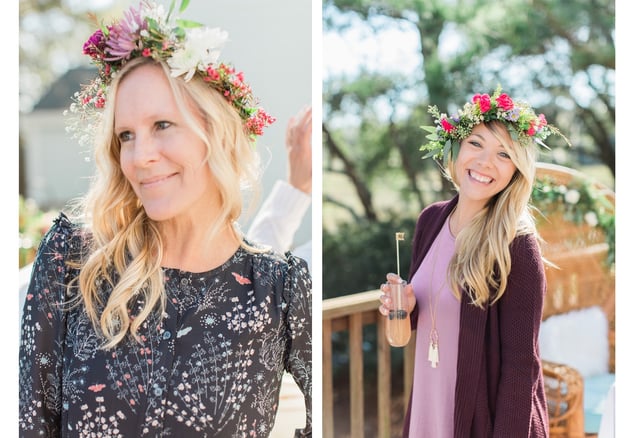 Even I got to join in on the photo fun!
Working hard or hardly working? ;)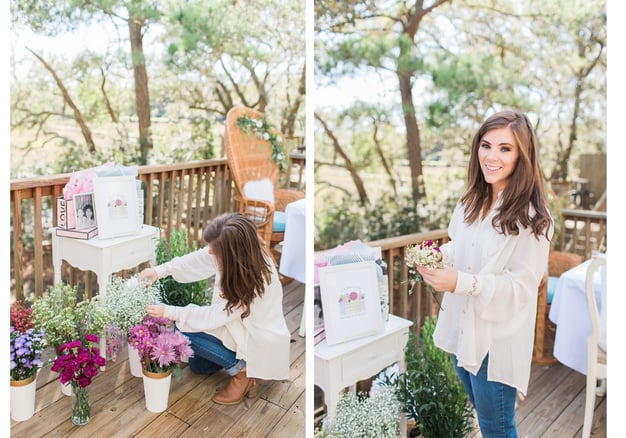 In addition to the girls making their own crowns, Katie's sweet pup was also in need of her own crown for their upcoming engagement photos.
The bride-to-be is gorgeous in her engagement photos below, but how precious is sweet little Ella in her dog flower crown from their Folly Beach engagement session? One lucky pup with these amazing parents.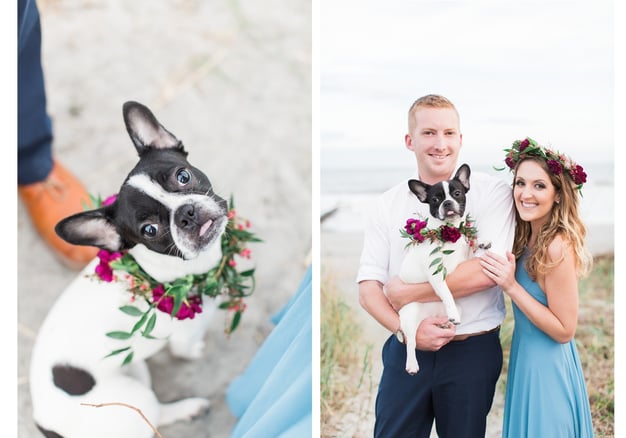 I'm so happy that Fetes de Fleurs and I could be a part of this special day! We wish the best to our lovely bride as she gets berried at the end of this month! (Her soon-to-be last name is Berry, get it? Ha!)
The floral fun has just began, so until the next party!
xo, Molly
Vendors:
Images: Ava Moore Photography
Waffles: Sweet Belgium
Greenery: Charleston Flower Market
Cake: So Sweet
Flower Crowns: Fetes de Fleurs, Charleston