We love to help our bachelorette parties in the cities that we are in celebrate the special bachelorette party weekend over a fun, girly activity making flower crowns. We typically are booked up in most cities each weekend throughout the year so make sure if you have a bachelorette party coming up or a girls weekend or any other celebration that you want to maybe have a flower crown party for please reach out to us (ali@fetesdefleurs.com). We had a great time this past weekend for a Charleston bachelorette party making flower crowns with a group of 8 ladies and one BABY (Yes a baby was on the bachelorette trip)!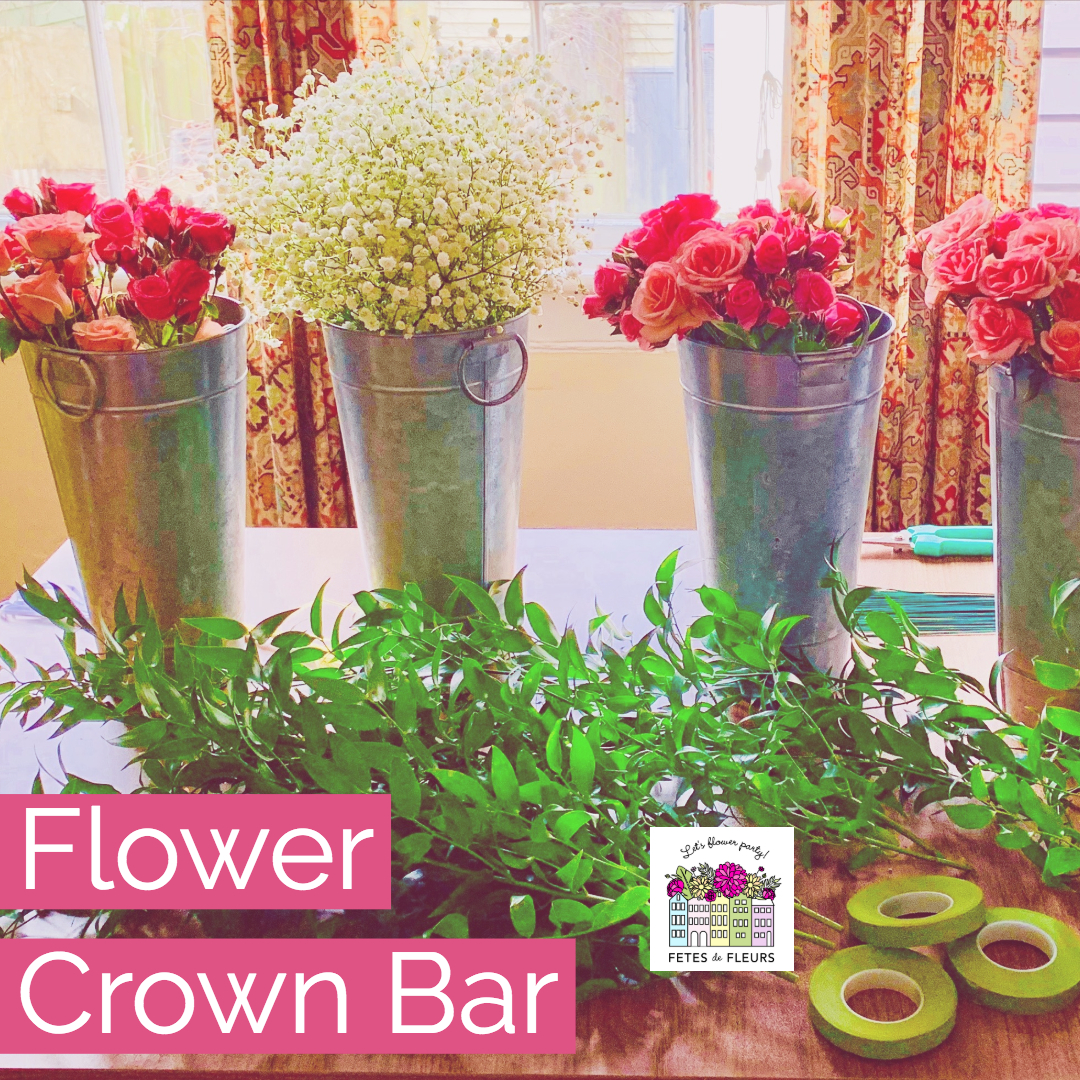 This group of ladies had requested real flowers for their flower crown workshop and wanted pinks and white colors. We were so happy that they liked the colors and we couldn't have had more fun with this group. They were such a sweet group of girlfriends and their airbnb even had a painting of Frida Kahlo - I mean how perfect is that! Flower crowns were so meant to be for this group. :)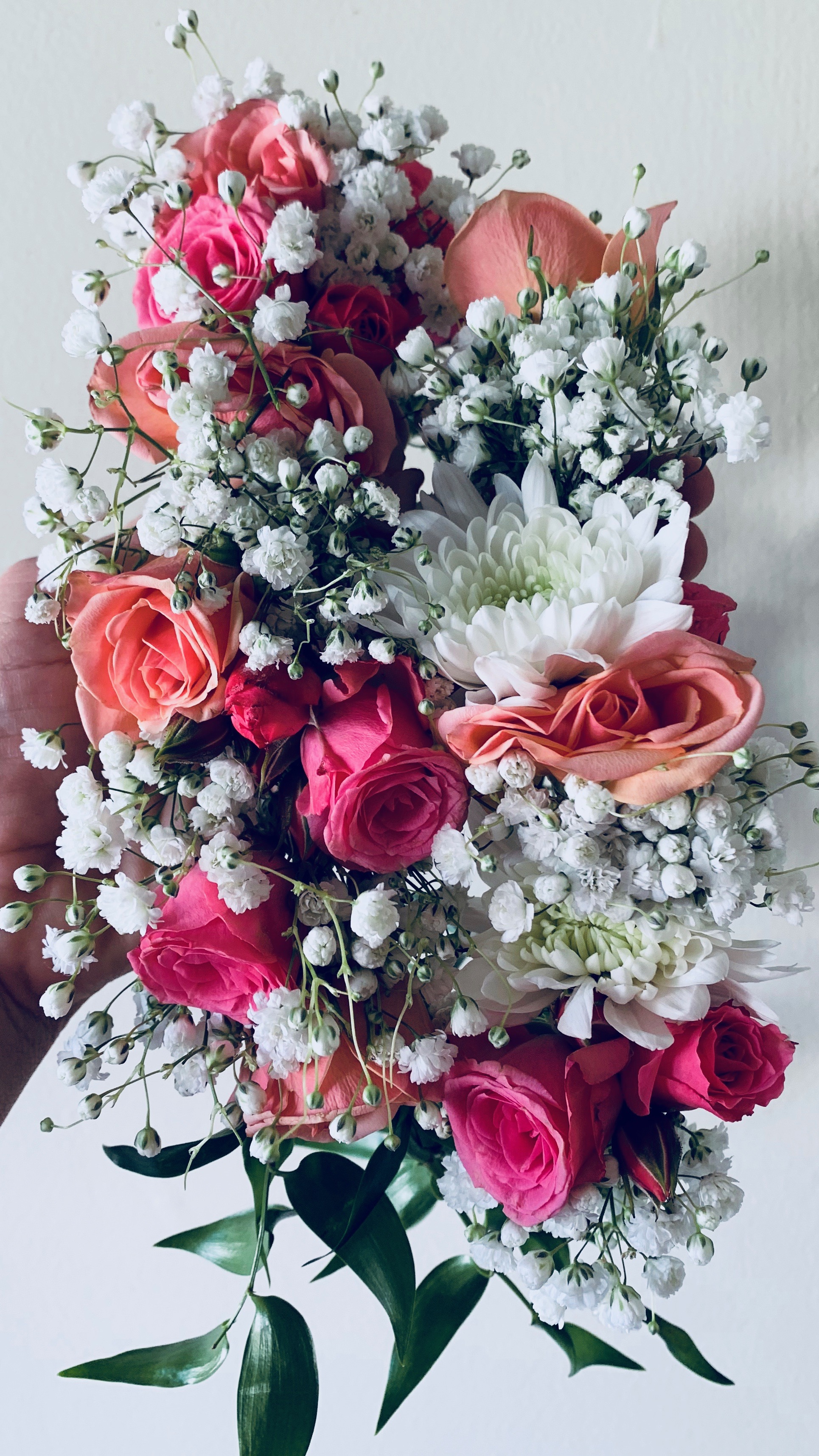 We absolutely love doing flower crowns with baby's breath (always and always) and pink spray roses. We were so happy to meet the party planner's baby that was along for the bachelorette party. She was so cute and we got to make her a mini baby flower crown which was so amazing. Babies in flower crowns are our favorite things ever.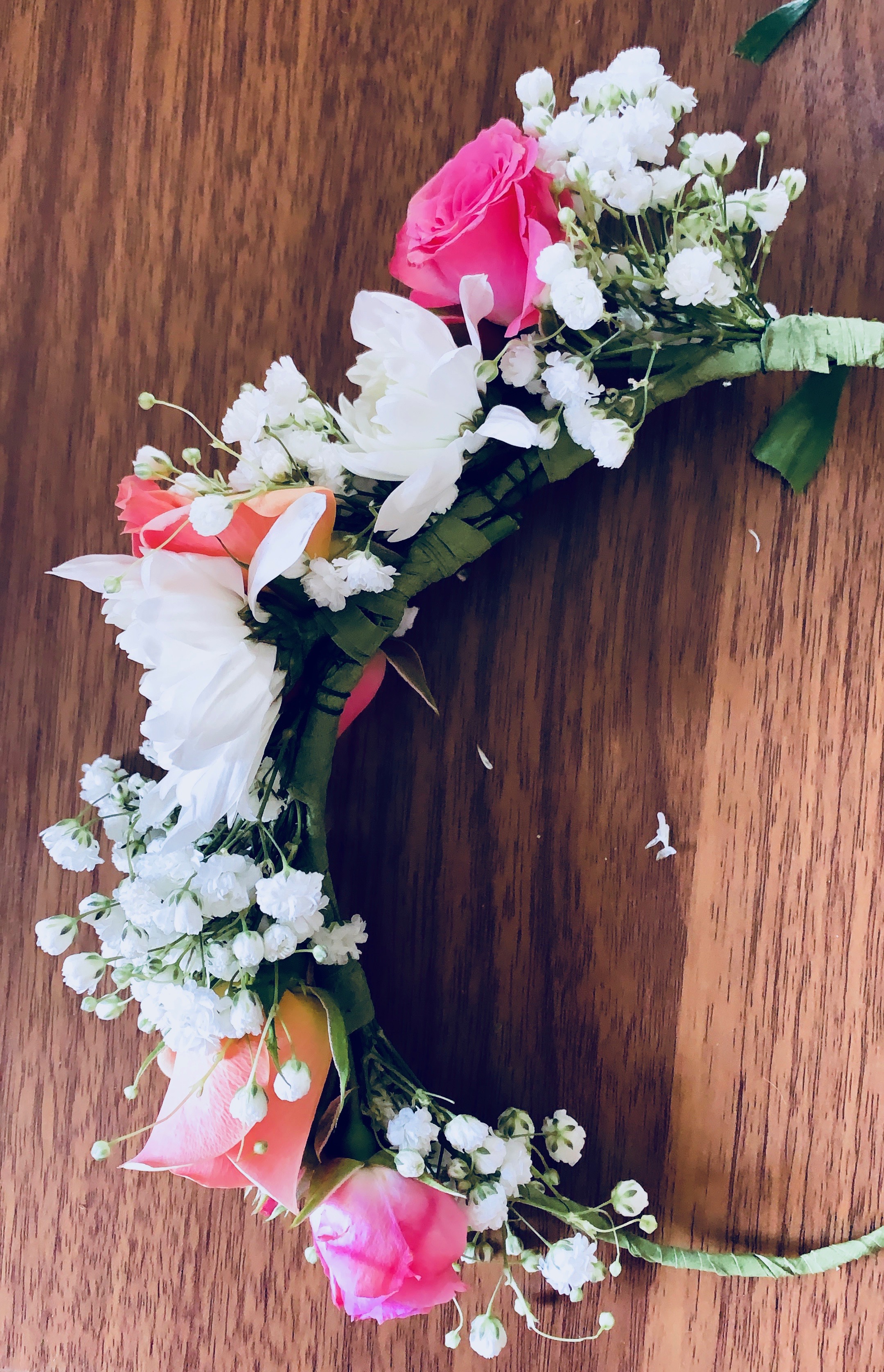 The bride to be was so much fun and she made an all white flower crown with the baby's breath and white mum flowers that we brought.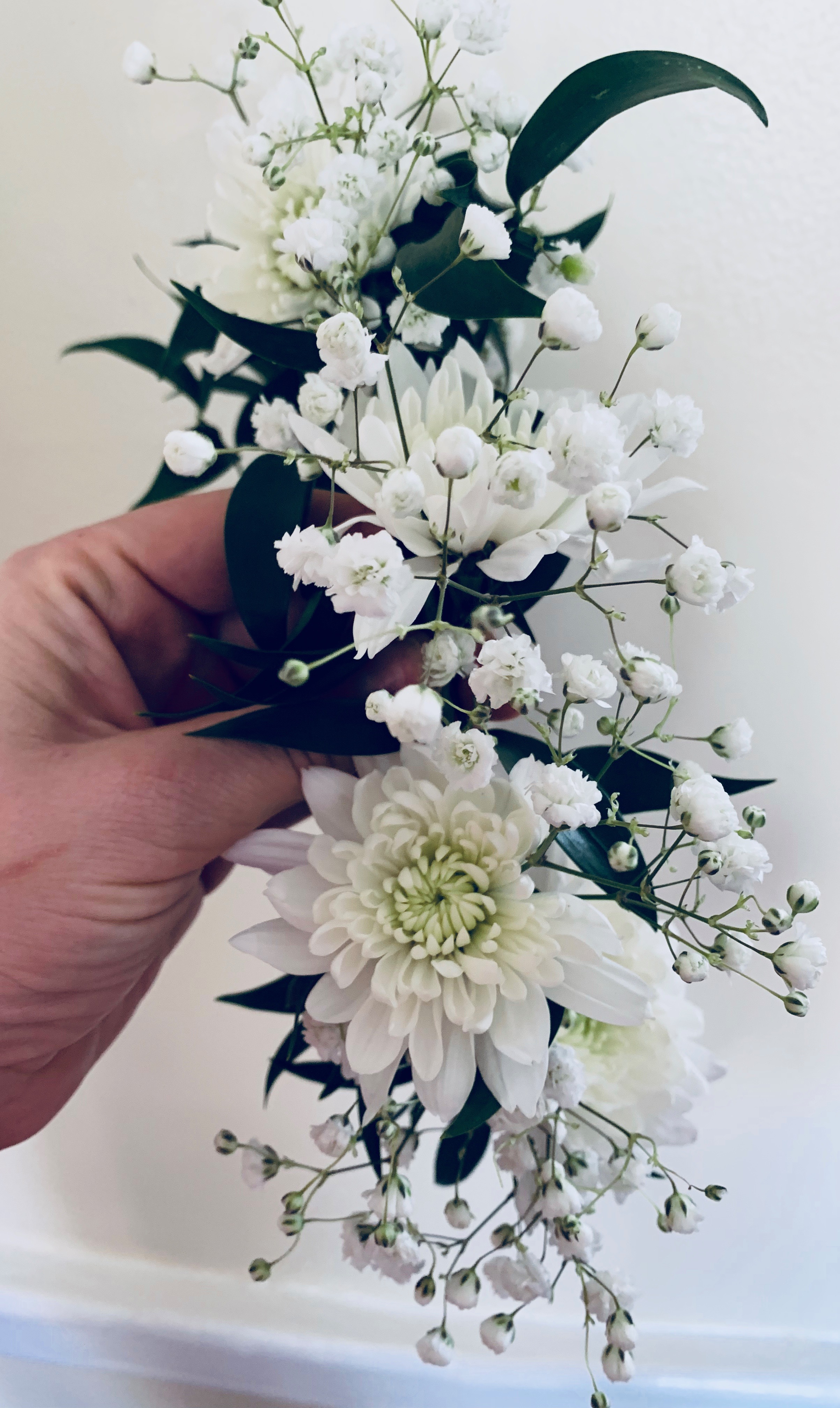 Here is the bride to be looking oh so beautiful once she was done making her all white flower crown. I loved this BRIDE balloon that she was standing under in a white sweater. Literally perfection in every way. They were doing the flower crown class at their airbnb and then going out to walk around Charleston and get brunch. Perfect way to spend a Saturday on a Charleston bachelorette party weekend for sure.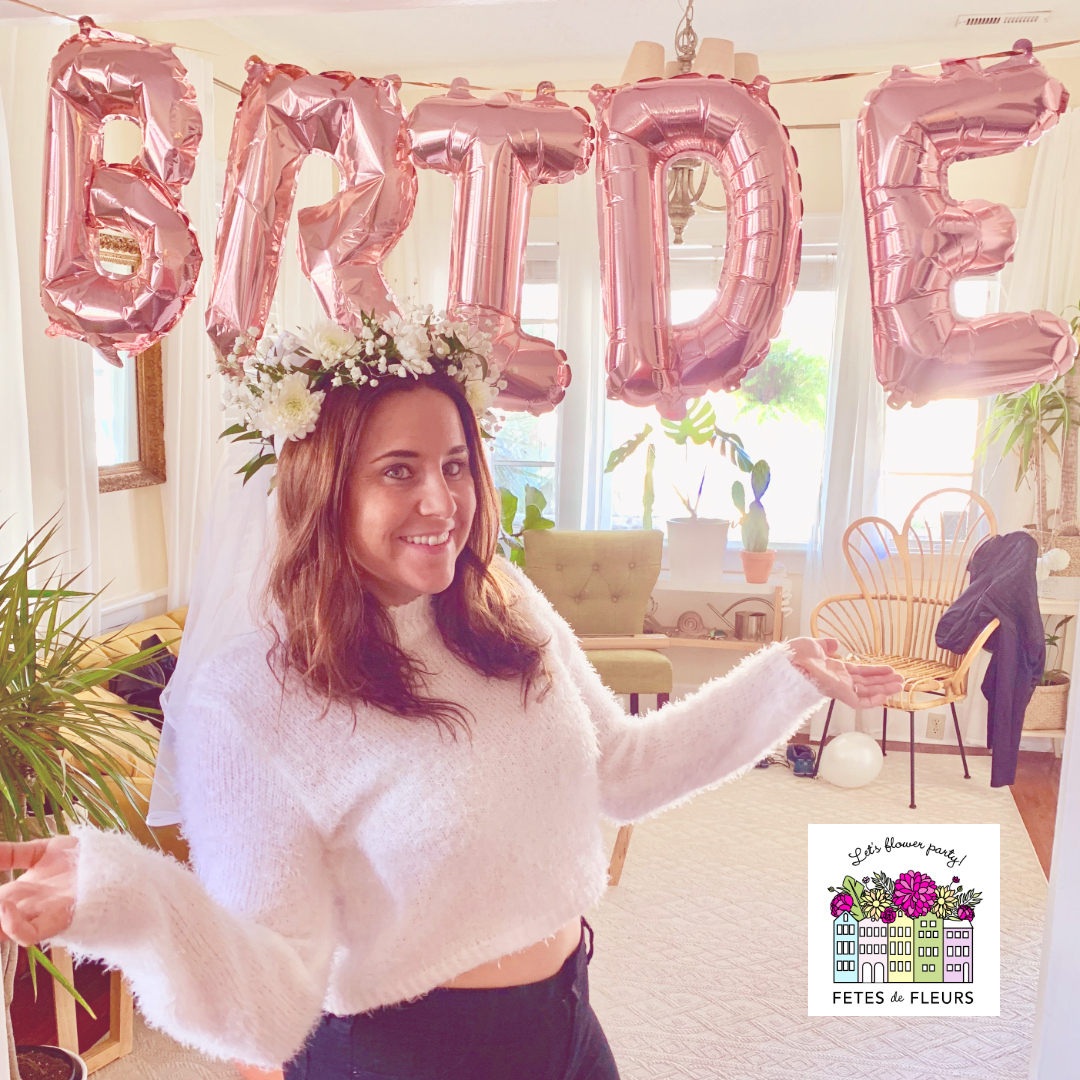 They had these super fun bachelorette party favors that they were using to take photos with. Take a look at these super fun, funny signs that they had for bachelorette party gifts and decorations.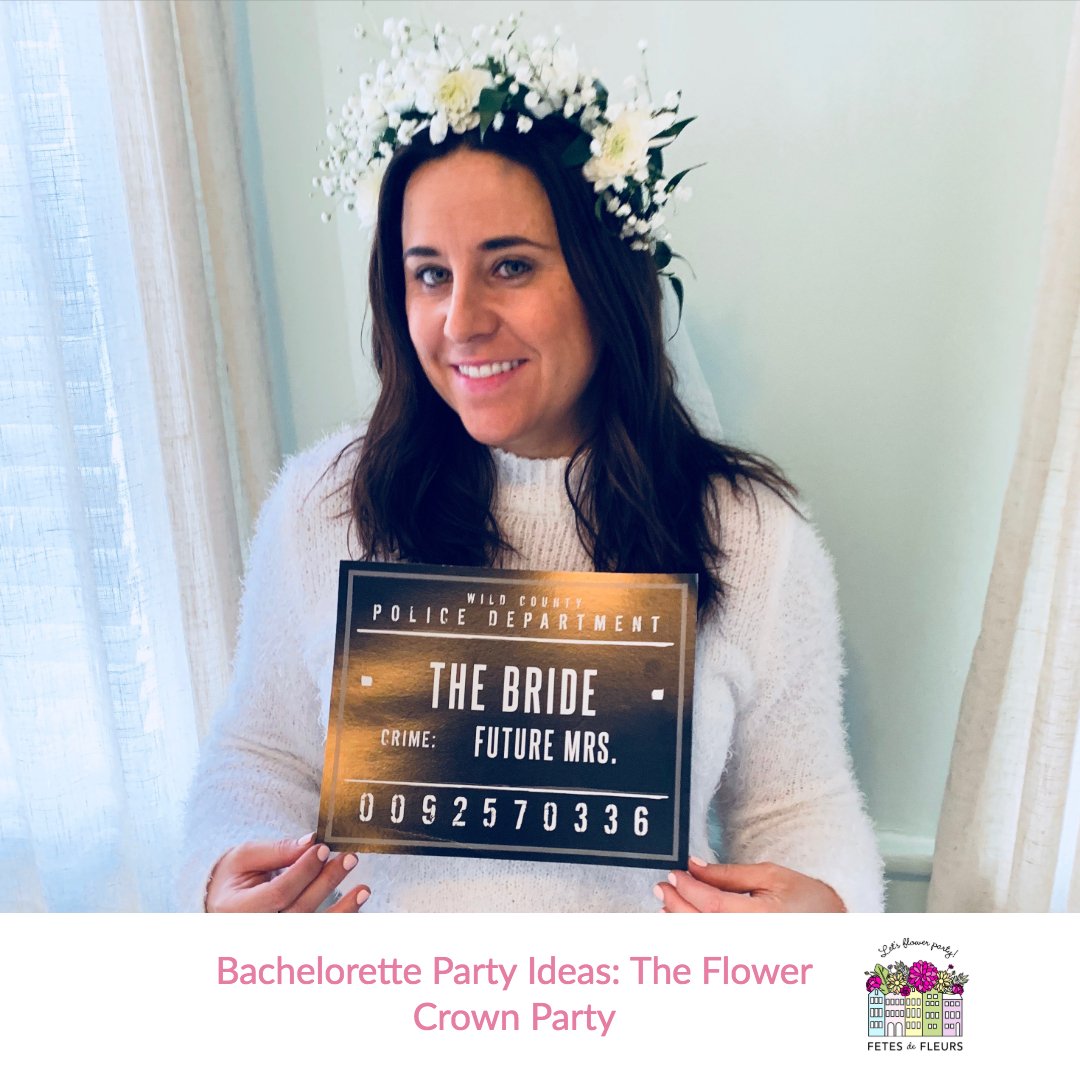 How cute is this momma with her little baby here? This peacock chair outside their Charleston airbnb was so perfect! I love finding the cute spots in an airbnb for photo opps after the flower crowns are made!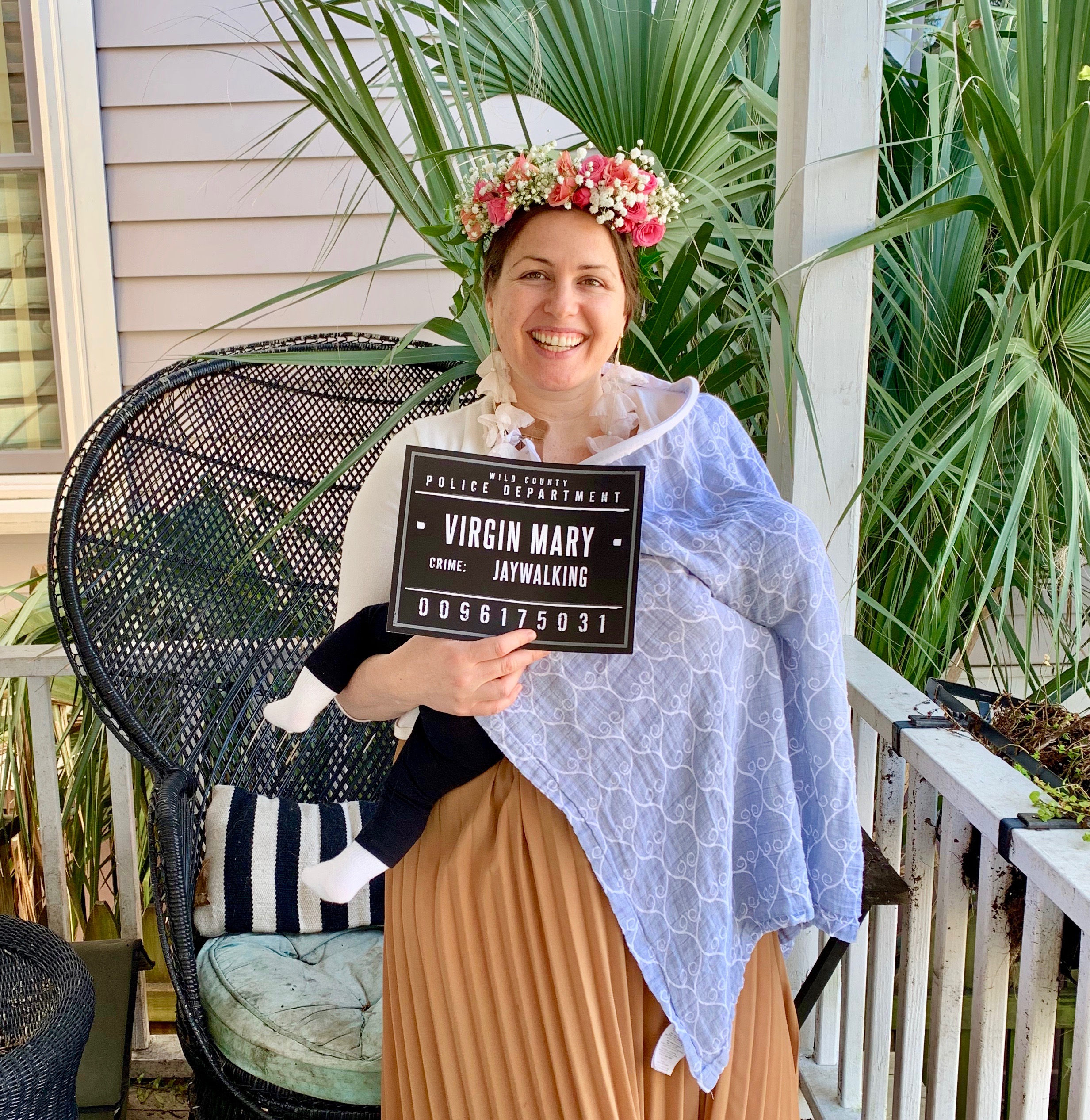 Once everyone was done with making their flower crowns and everyones crowns were checked we got to taking some photos of the whole group together. We will always do this with your group if you want photos. We always do a blog post recap (like this too) and post photos on instagram of your party.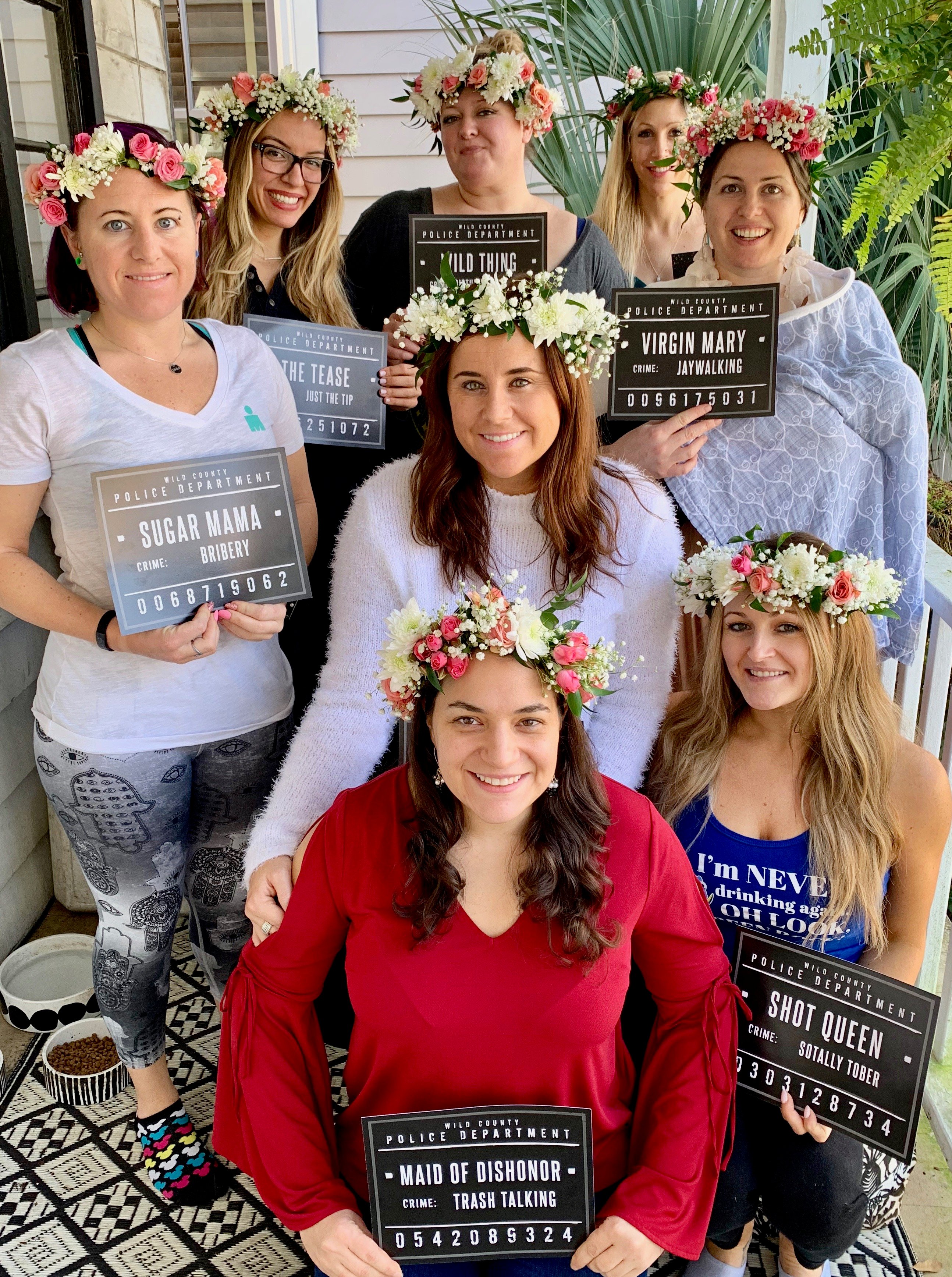 OMG how great are these signs? Kind of funny to have these with the flower crowns on their heads. We like it A LOT!
Maid of Dishonor. HA

Shot Queen

Sugar MAMA

Virgin Mary

The Tease

Wildthing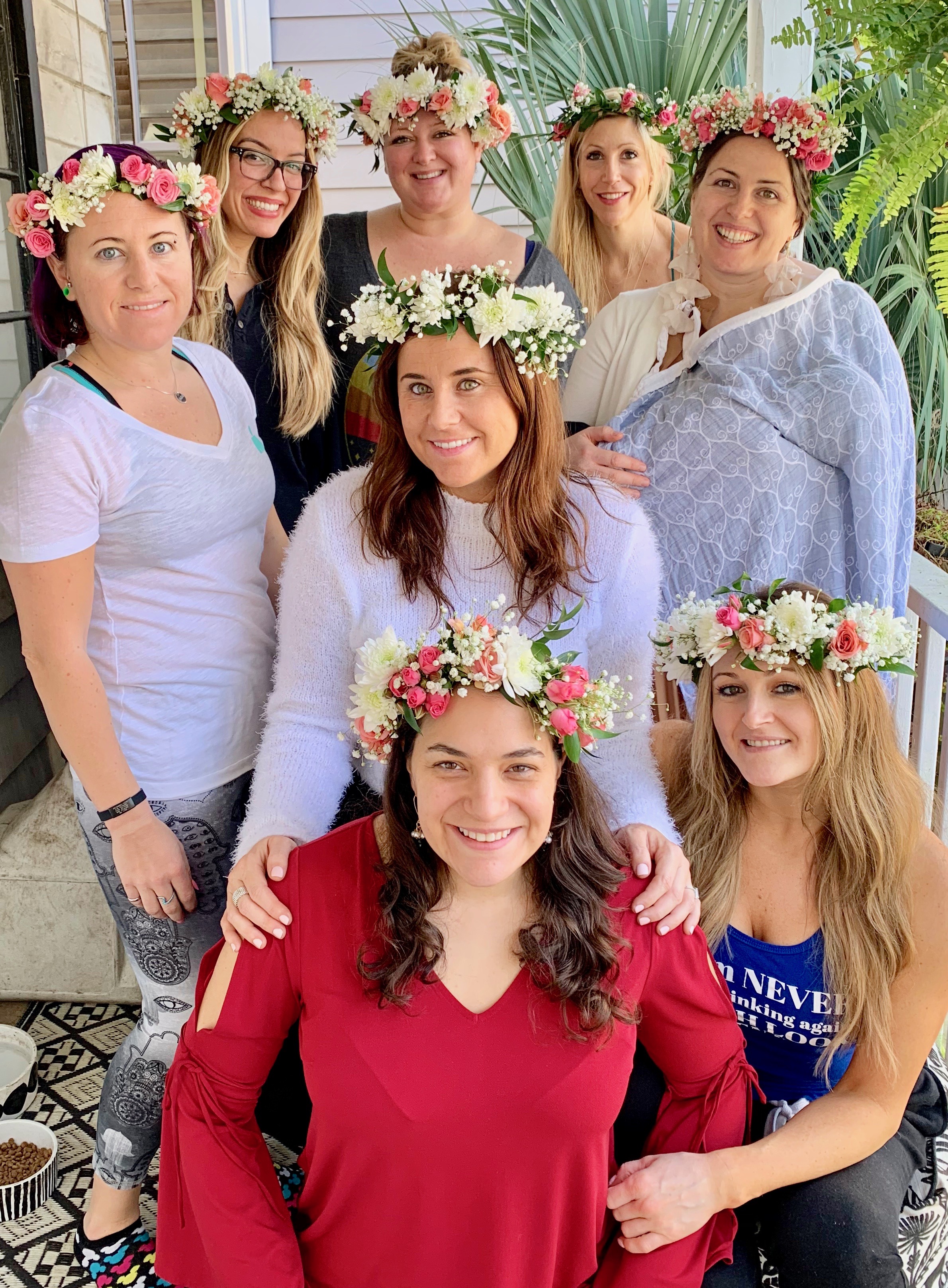 These ladies did a great job on their flower crowns and we were so thankful to be able to work with their group on their bachelorette party activity here in Charleston. They all look so pretty and hope that they had a great time celebrating their Charleston bachelorette party with us!