Atlanta is becoming one of the top destinations for bachelorette parties or girls' weekends. There are so many things to do and lots of things to see…and places to eat! I've made the planning easy for you by listing out some of Atlanta's best restaurants for dinner. All of these places have the best vibes and even better food!
We made sure to write out restaurants that are good for options for all kinds of bachelorette groups. So if your group is fancy and wants upscale options for dinner reservations you will find those below. We also listed out our favorite spots that double up for dinner and entertainment in one location. Last but not least, you will find out list of our favorite Mexican dinner spots for your Altanta bachelorette group.
If you're looking for an upscale, classy place for dinner, the restaurants below are perfect for a group dinner out in Atlanta. They each have great dinner and drink menus and would be perfect for a bachelorette party dinner in Atlanta.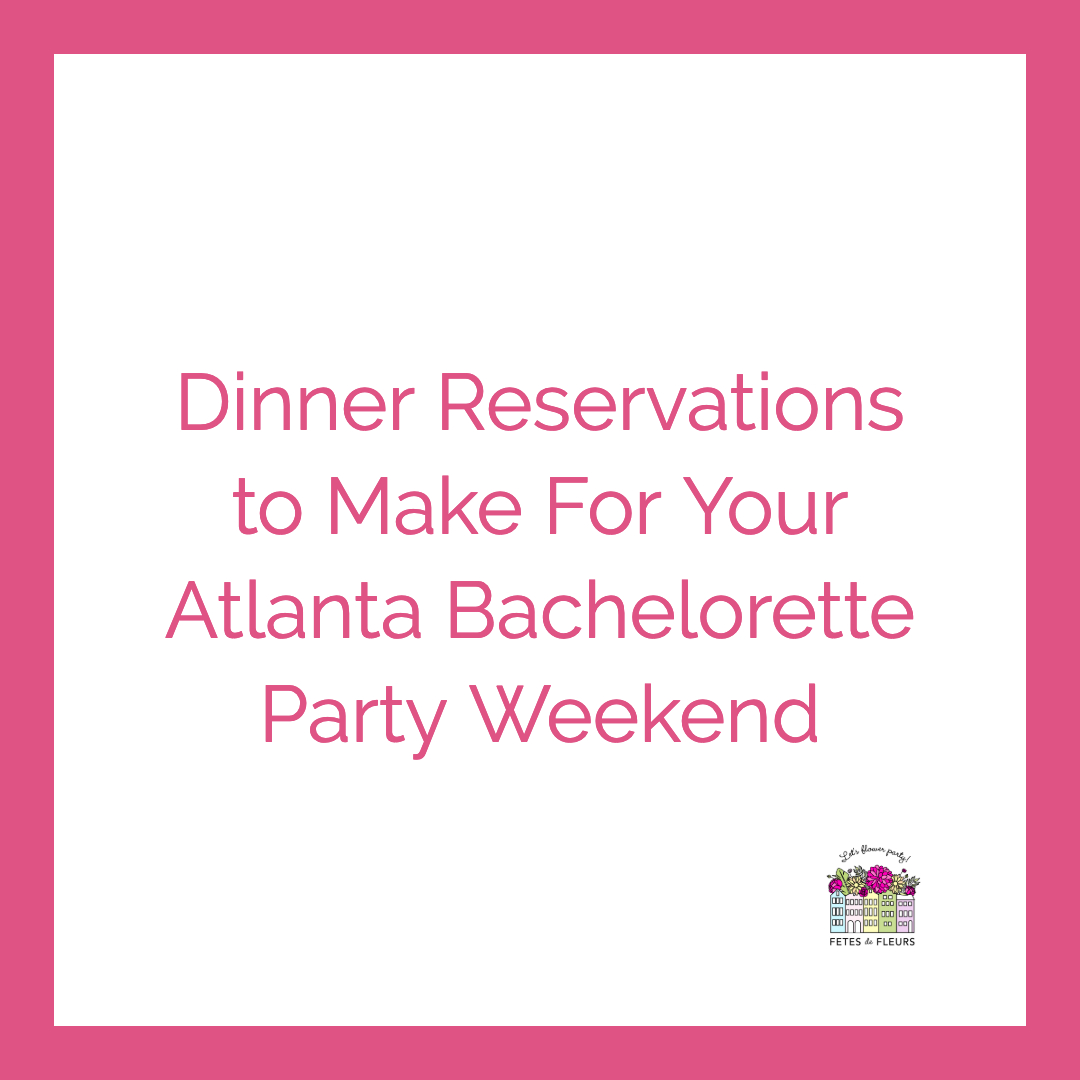 Here are our favorite upscale dinner places for an Atlanta Bachelorette Party Group.
This place is super cool and offers a lot of different options for a bachelorette party group. Check out their book a party part of their website to see what we mean. They have a courtyard where your bachelorette group can look up at the night sky while enjoying drinks and great food celebrating the bride to be. There is a retractable roof there and we love those things. Don't you? They also have a patio area with an "urban garden" as well as bocce ball. We love options like that. There is also a private dining space if you are looking for something a bit fancier for your bachelorette party needs in Atlanta.
You can follow along on Two Urban Licks instagram here.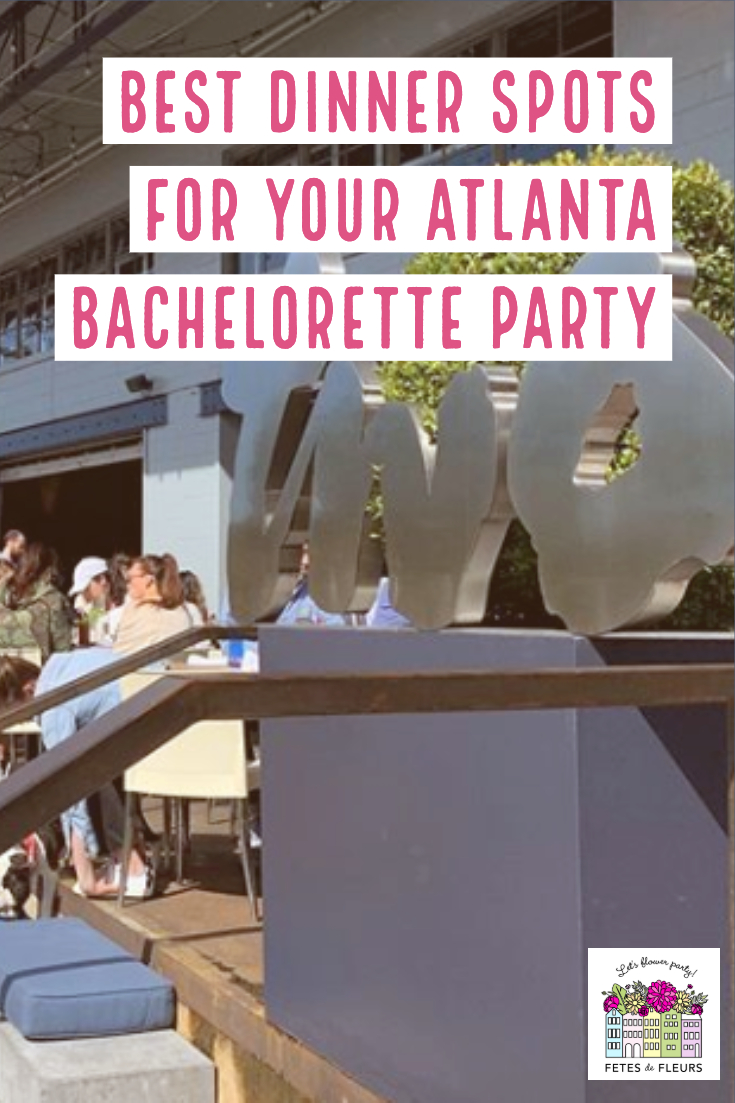 We love 5Church in general. We have one of these in Charleston, SC too! They are such cool spots for a group bachelorette party and we would love to see a flower crown group there. They have a really cool menu and cool vibe. So if you are looking or a hip place that is really cool all around we definitely would recommend checking this place off your list while celebrating your bride to be in Atlanta.
You can check out their instagram here.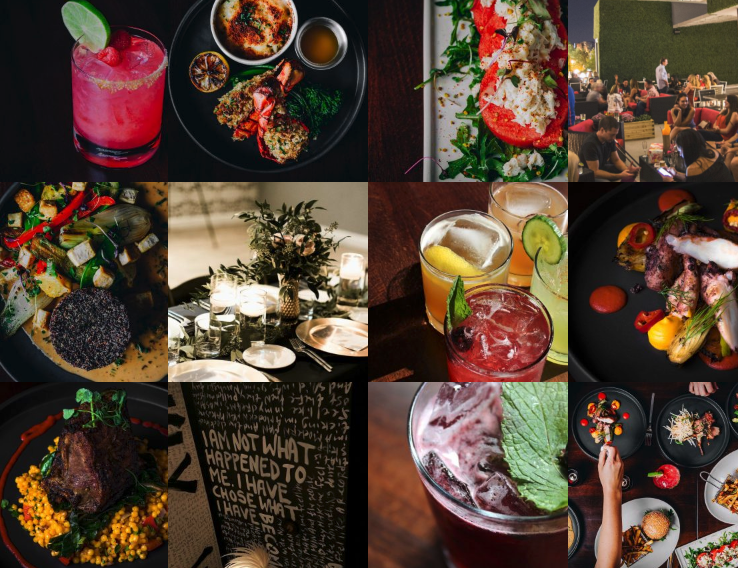 This place is tucked away along the Chattahoochee River. This place is known for fine dining with an award winning ambiance with beautiful gardens for you to explore. This is definitely a good option if you are wanting a place that is really nice - maybe for your nice night out that you are planning on your bachelorette party trip to Atlanta. Enjoy great cocktails or a glass of wine while waiting for your table outside overlooking the river. There are such pretty gardens too which we obviously love here at Fetes.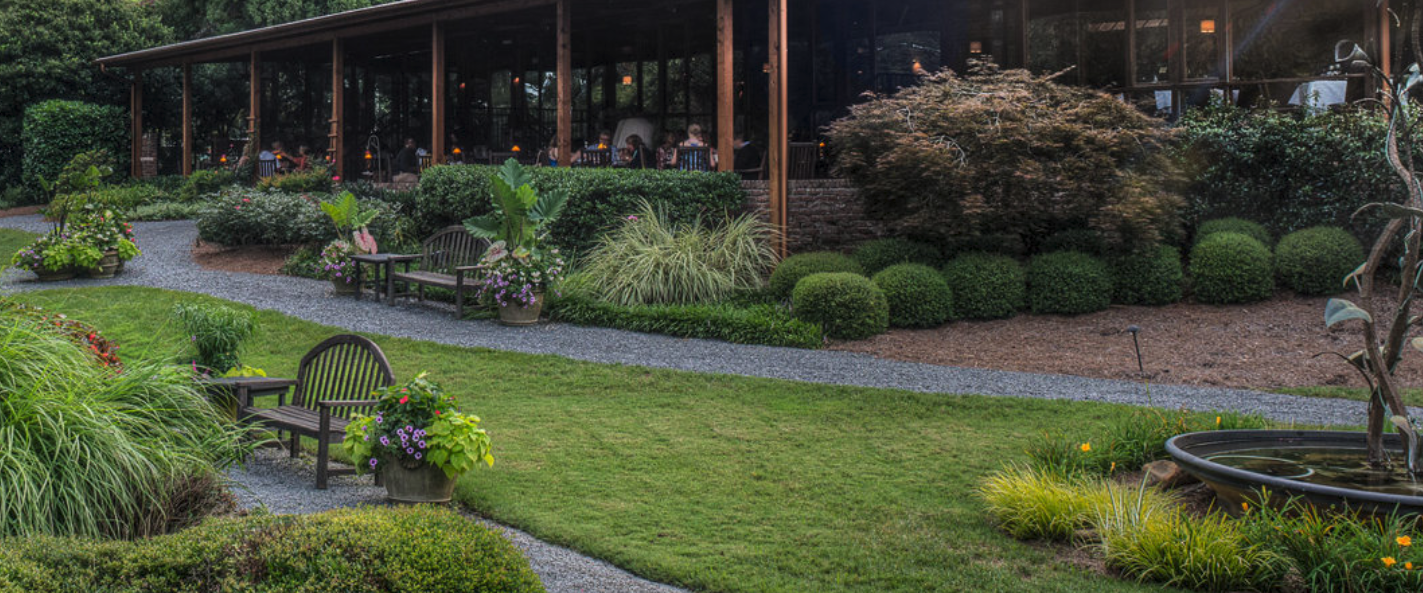 Old Lady Gang (You might see Kandi from RHOA at this spot!)
This is a true southern eatery. You might have seen this restaurant on Bravo's Real Housewives of ATL. This place is super cute and we love the food here. Great drinks too.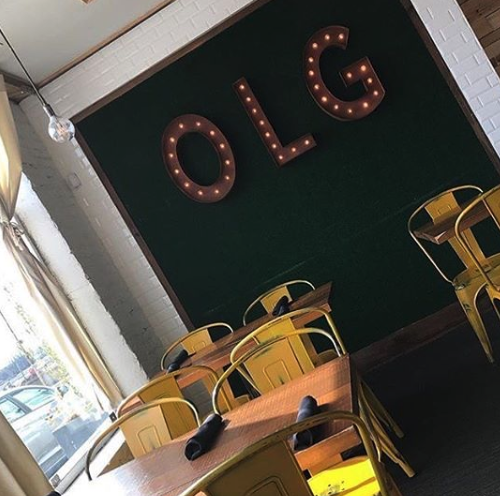 Seven Lamps is located in Buckhead area of Atlanta. They have a super cool option for your bachelorette group dining where you can book a coursed out menu here. You can pick from a 3, 5 or 8 course dinner option. We love this idea if you are looking to do something a bit more unique for one of the dinner reservations for your weekend in Atlanta. We also love pretty cocktails with flowers and they have plenty of those options here.
You can check out their Instagram here.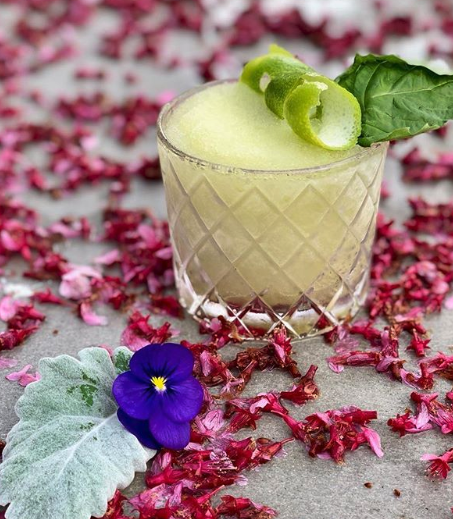 Atlanta has some great dinner spots that offer some sort of entertainment on top of the food and drinks. We have found some of our favorite spots that double up on entertainment and dinner from bowling to dancing. We guarantee that you and your girls are going to have so much fun with these spots.
Here are some of our favorite places in Atlanta where you can double up on dinner and entertainment for your night out on your Atlanta bachelorette party.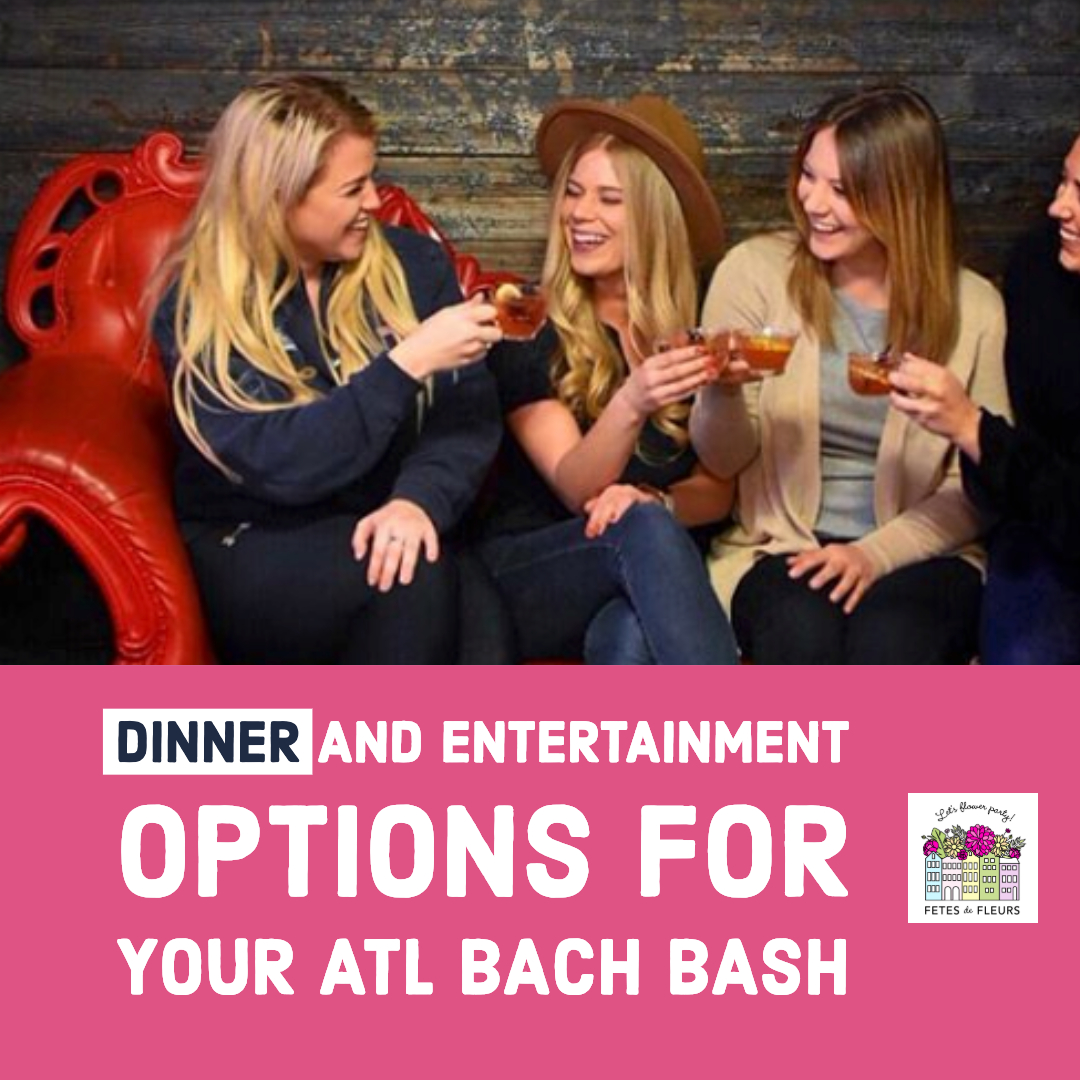 Located in The Battery Atlanta entertainment district mere steps from SunTrust Park and Coca-Cola Roxy, PBS Atlanta has what you need to take the game to the next level. With 25,000-square-feet of sheer awesomeness that includes 3 bars, virtual reality, ping pong, billiards, bowling, classic arcade games, craft bevvies and kickin' food, you may not want to leave and we wouldn't blame you. Come on people - it's game time.
Check out their insta here to get inspired for a fun, group dinner out in ATL.
This is an upscale boutique bar where you can bowl and have dinner and drinks all at the same time. We love any place where you can have activities for your night out and get dinner. Kill two birds with one stone at one cool place like this. This place is in Buckhead in an industrial warehouse. There are 20 full service lanes for bowling - so get competitive ladies and get your bowling on. On top of bowling options you can also play games. We love places with games and bowling. Sounds super fun to us! Think bocce courts, shuffleboard, ping pong tables, darts, giant jenga, etc. We love games for a bachelorette party addition.
You can check out Painted Pin's instagram here.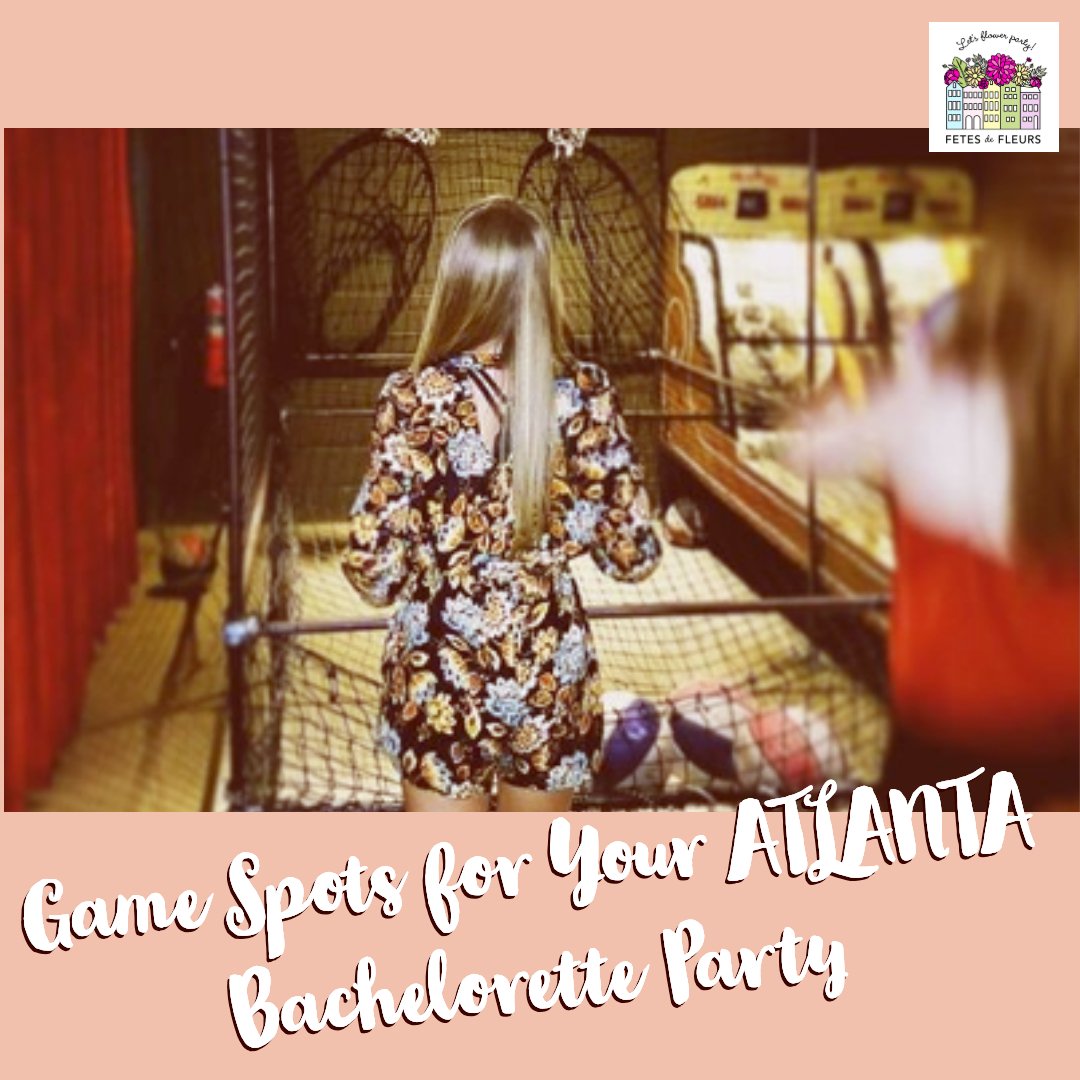 Lips Atlanta (They have the best drag shows in ATL!)
Okay ladies, you have to go here!!! This place is known for their bachelorette parties in Atlanta. You can check out their shows that they offer on their website here. Depending on which night you are planning to do this there will be different show options for your bachelorette group in Atlanta. We think getting your bride to be up on the stage with the divas will be a perfect way to spend your night out. Just make sure you wear your flower crowns from your flower crown workshop to the show and send us your photos!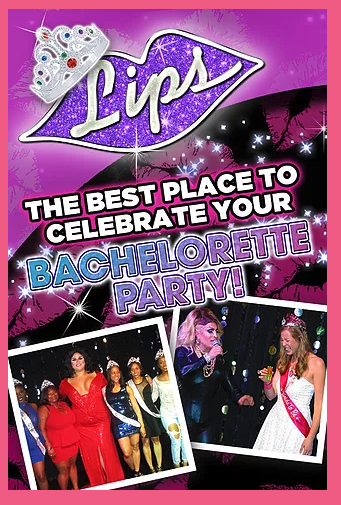 This place is known for their burgers and bar food. So if you are wanting a more relaxed and maybe not super expensive option for a dinner maybe pick here. They also have fab libations and cocktails to pick from too. You will definitely have a super fun time here and won't leave hungry either.
You can check out their instagram here.
If you and your girls are into tacos and margaritas, these are the BEST Mexican restaurants to go to! These mexican spots have a fun atmosphere and some of the best margaritas in Atlanta.
(Also check out my post on how to throw the PERFECT Final Fiesta bach party!)
We are huge Bartaco fans in general. Any city that we go to that has a Bartaco we want to go to. Think beautiful decor that your bride tribe will love plus the perfect sized tacos to munch on with great margs. We can't think of a better spot for a group dinner than Bartaco. They also have multiple locations in the Atlanta area. Go get your margarita on, ladies. Let us know what margarita and taco are your faves too!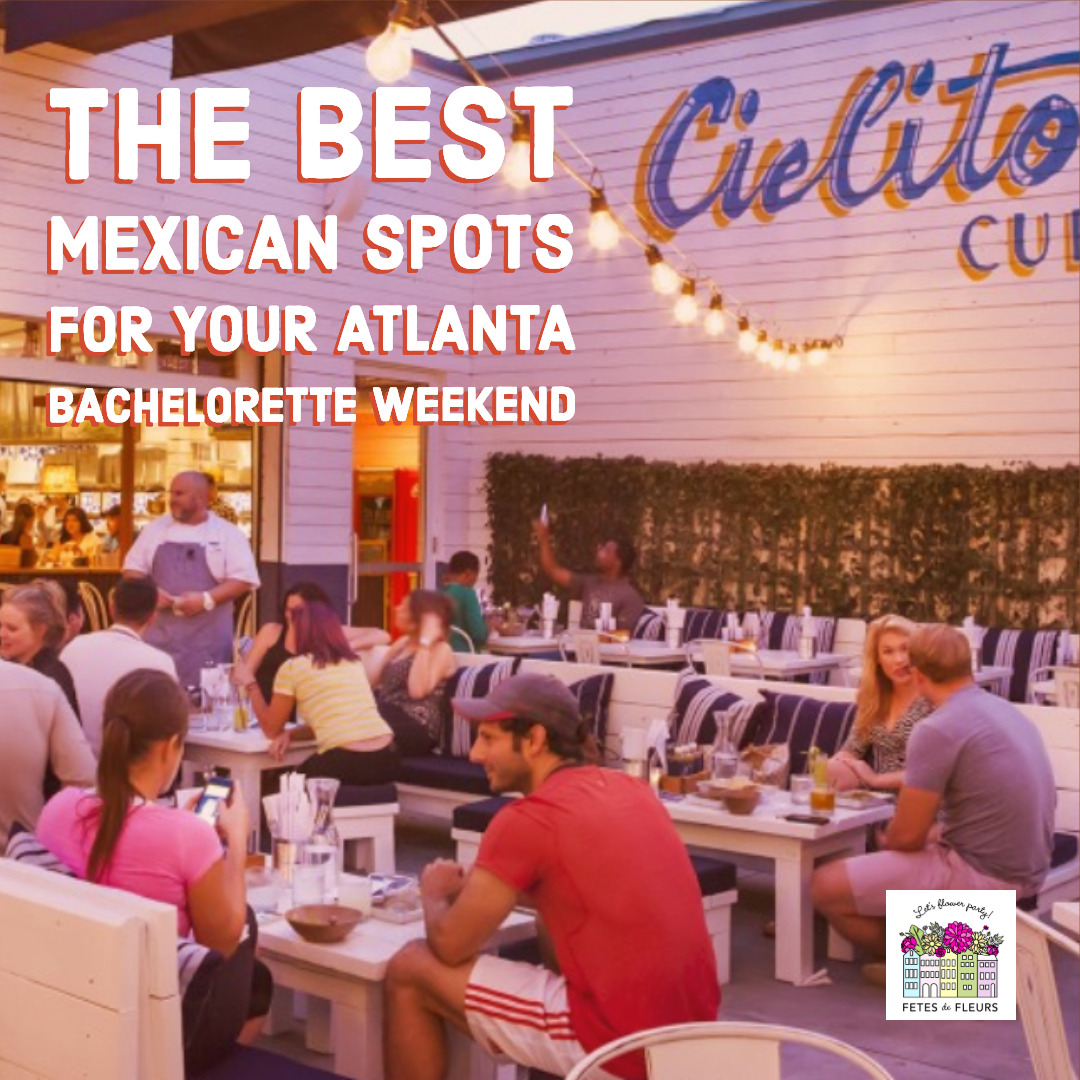 The El Felix (Definitely try their enchiladas and "The ATL" margarita!)
Chido and Padre's celebrates Baja Mexico's fresh, coastal cuisine while bringing the fun festive atmosphere back to Buckhead. Our elevated fare includes fresh seafood and mesquite grilled meats paired with bold, authentic flavors from Mexico. Our cocktails are hand-crafted with fresh squeezed juices with flavors inspired by Mexican artists and damn good tequila.
You can check out their margs on their instagram here.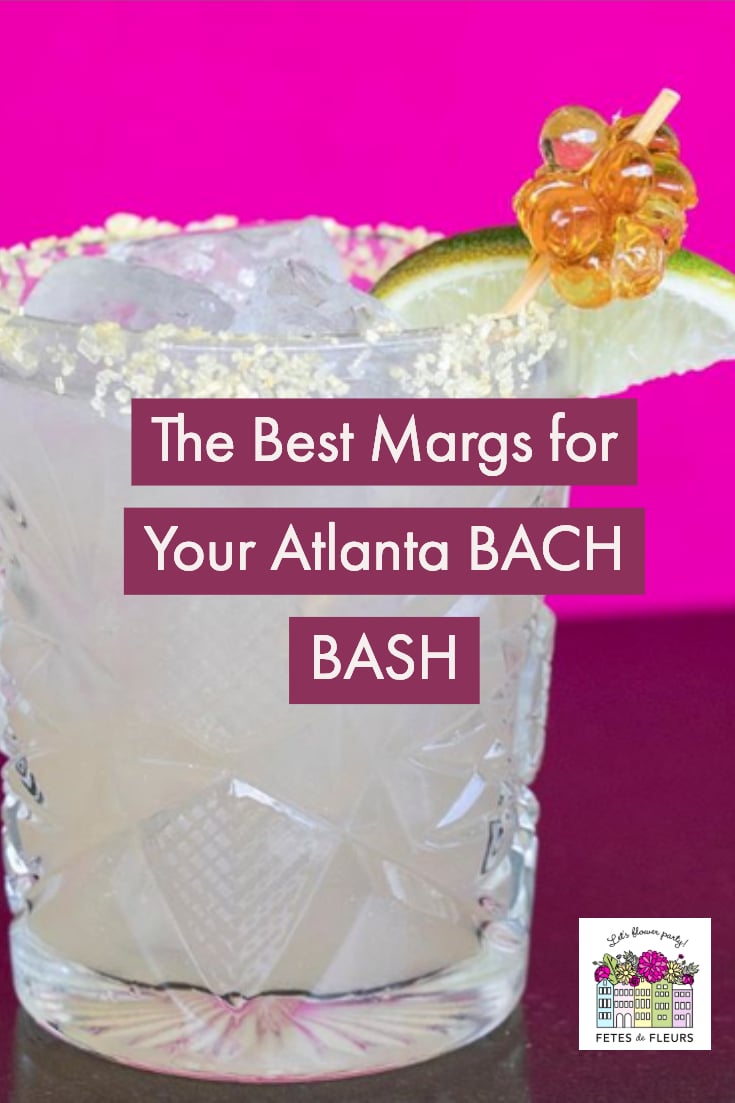 If you are addicted to tacos then you must make a stop here while in Atlanta for your bachelorette party weekend. This place is not your typical Mexican joint. They combine fresh local ingredients with home made sauces that are oh so good! They have amazing margs too which is typically how we decide we want to spend time somewhere.
Atlanta is packed with some great restaurants for you and your girls to try while here for your bachelorette party weekend.
There are so many to choose from, so I hope that this helps narrow down the options a little bit. Check out my other post about the best brunch spots in ATL for some more great restaurants to try for your breakfast and brunch needs too.