Fetes de Fleurs hosted its first flower crown party in Atlanta last weekend! It was filled with fun, laughter, pretty flowers, and even a cute feline friend. We recap all of our parties here on our blog so if you ever want inspiration for your own flower crown party to see how they work you can read those here. :) Keep reading to see how the first ATL Fetes party went!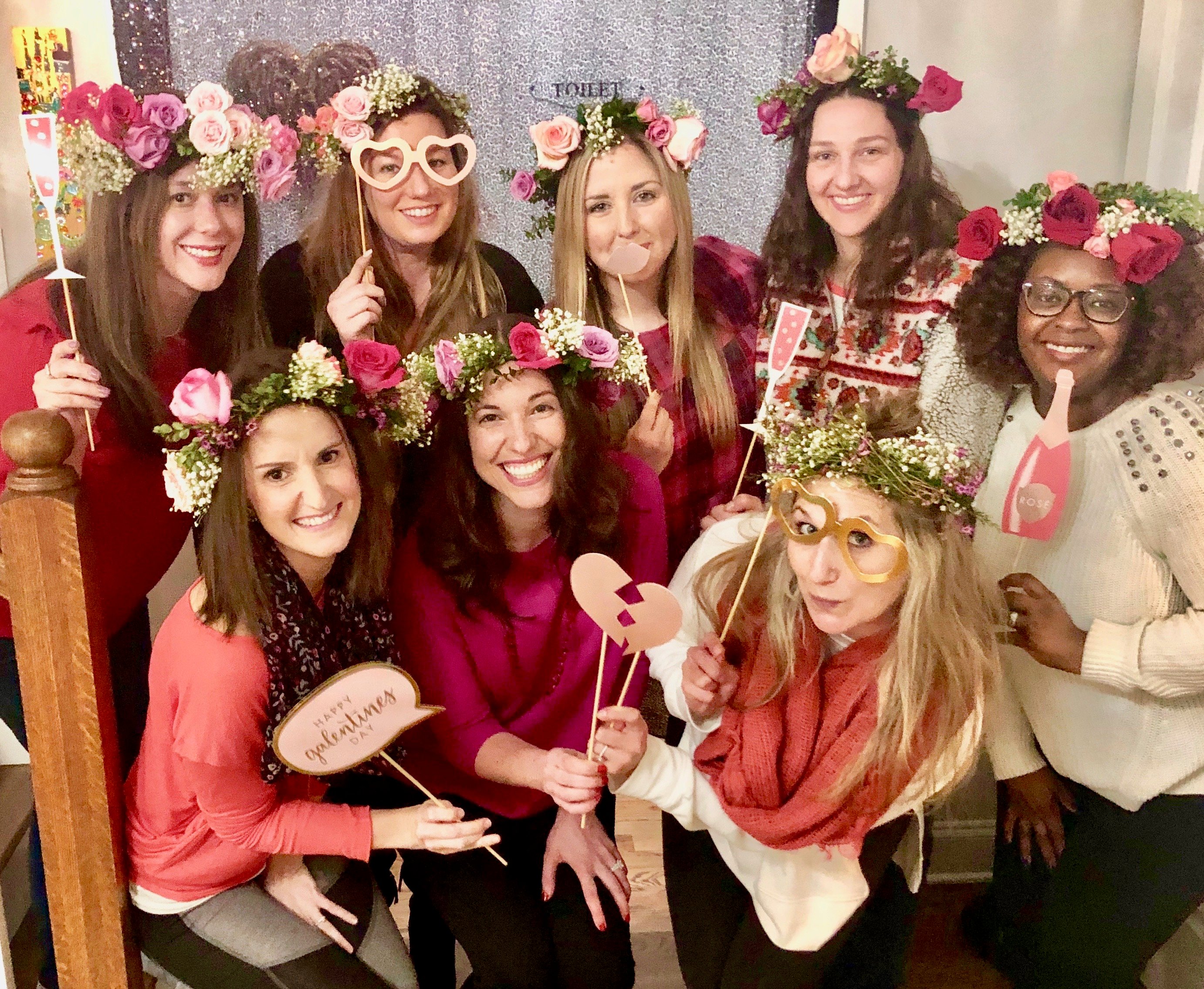 These lovely ladies had such a fun and memorable Galentine's party complete with yummy snacks, girl time, and of course flower crowns! This was such a fun activity for these girls to do while they were catching up and having fun with their friends.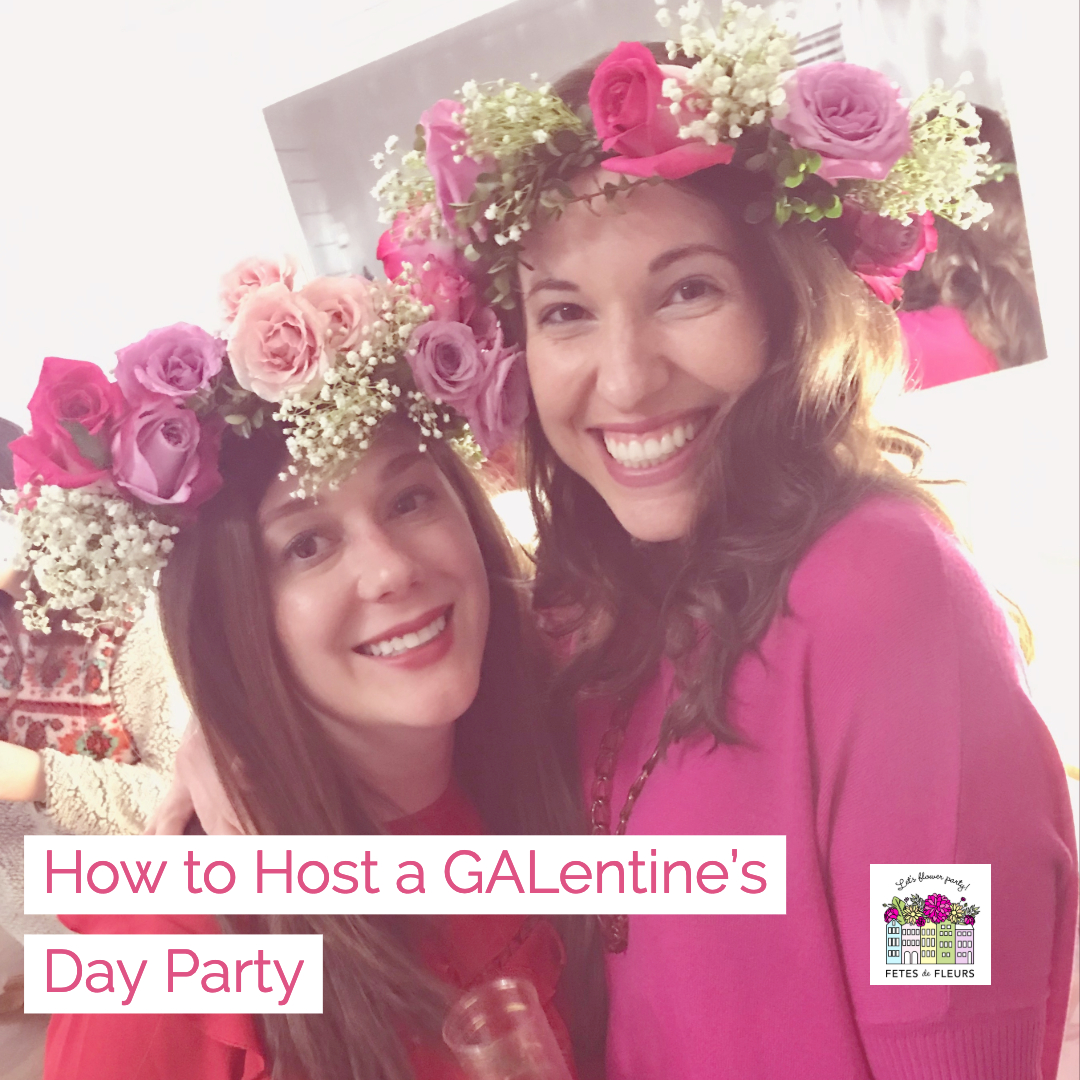 Fetes de Fleurs can show you how to make flower crowns with either real or silk flowers, depending on what your group wants to create with. You can also choose what color or color scheme you'd like to follow and we will bring the prettiest and best flowers for the party based on your suggestions! Fetes brings everything needed to create a flower crown, so you just have to bring your best girlfriends together and be ready to learn a new floral skill!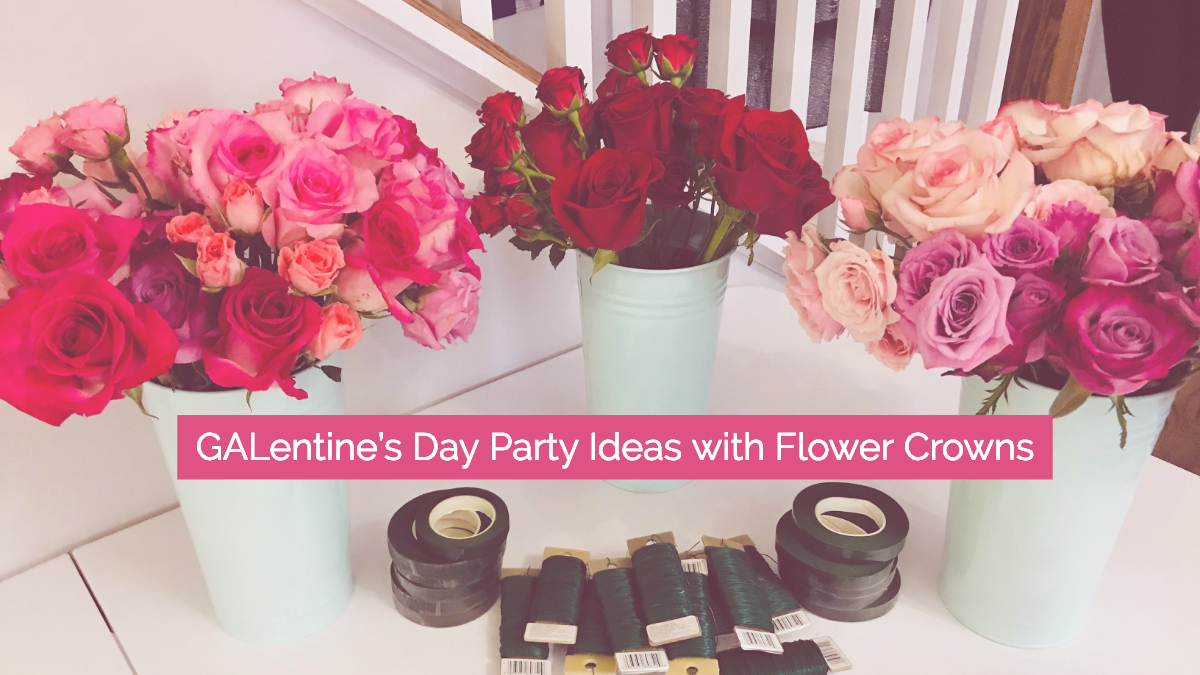 For this party, the girls decided to use real flowers in pinks and reds-- perfect for their GALentine's Day theme. We love the idea of using pink and red flowers around Valentine's Day so we were super excited to flower party with this Atlanta group of friends.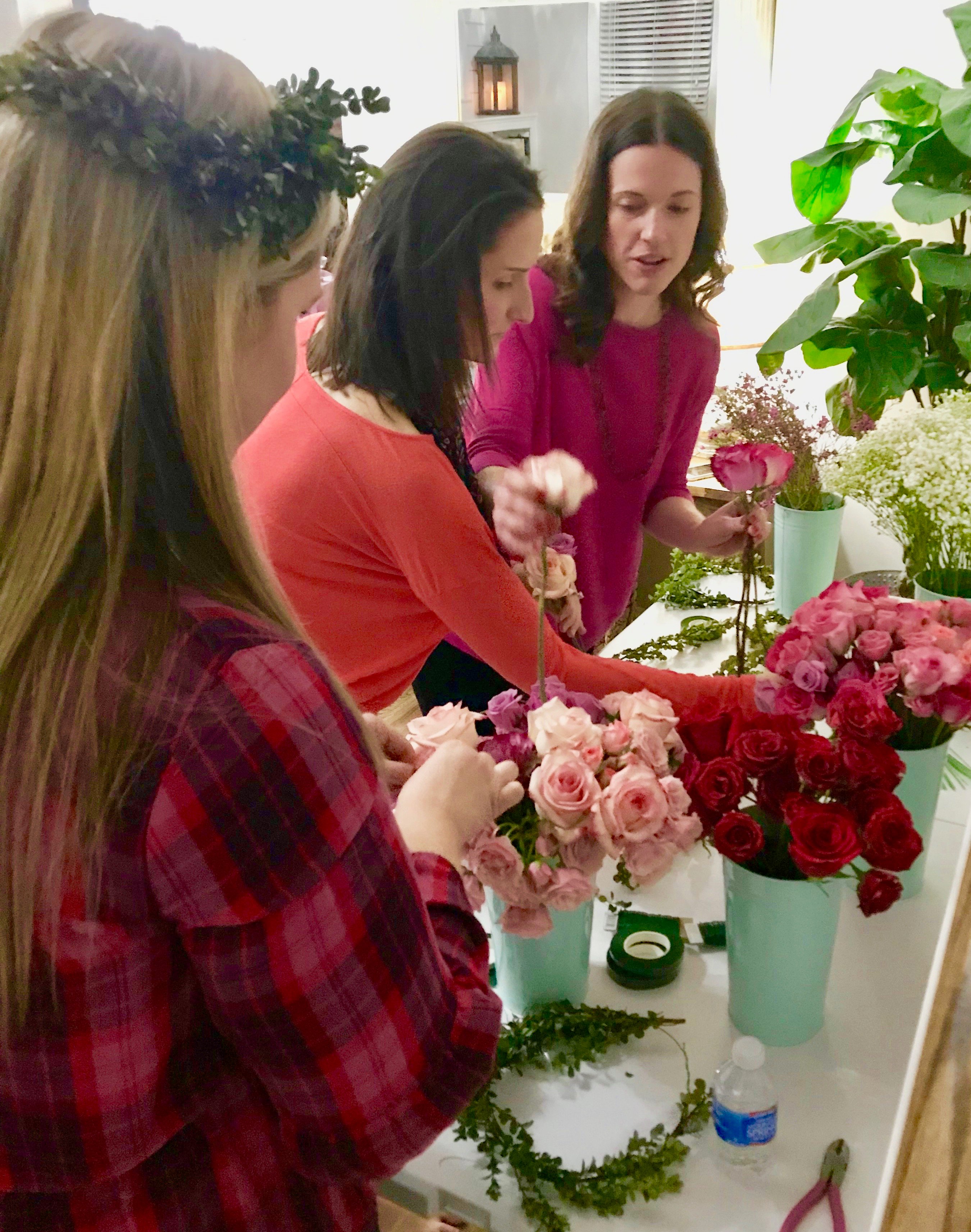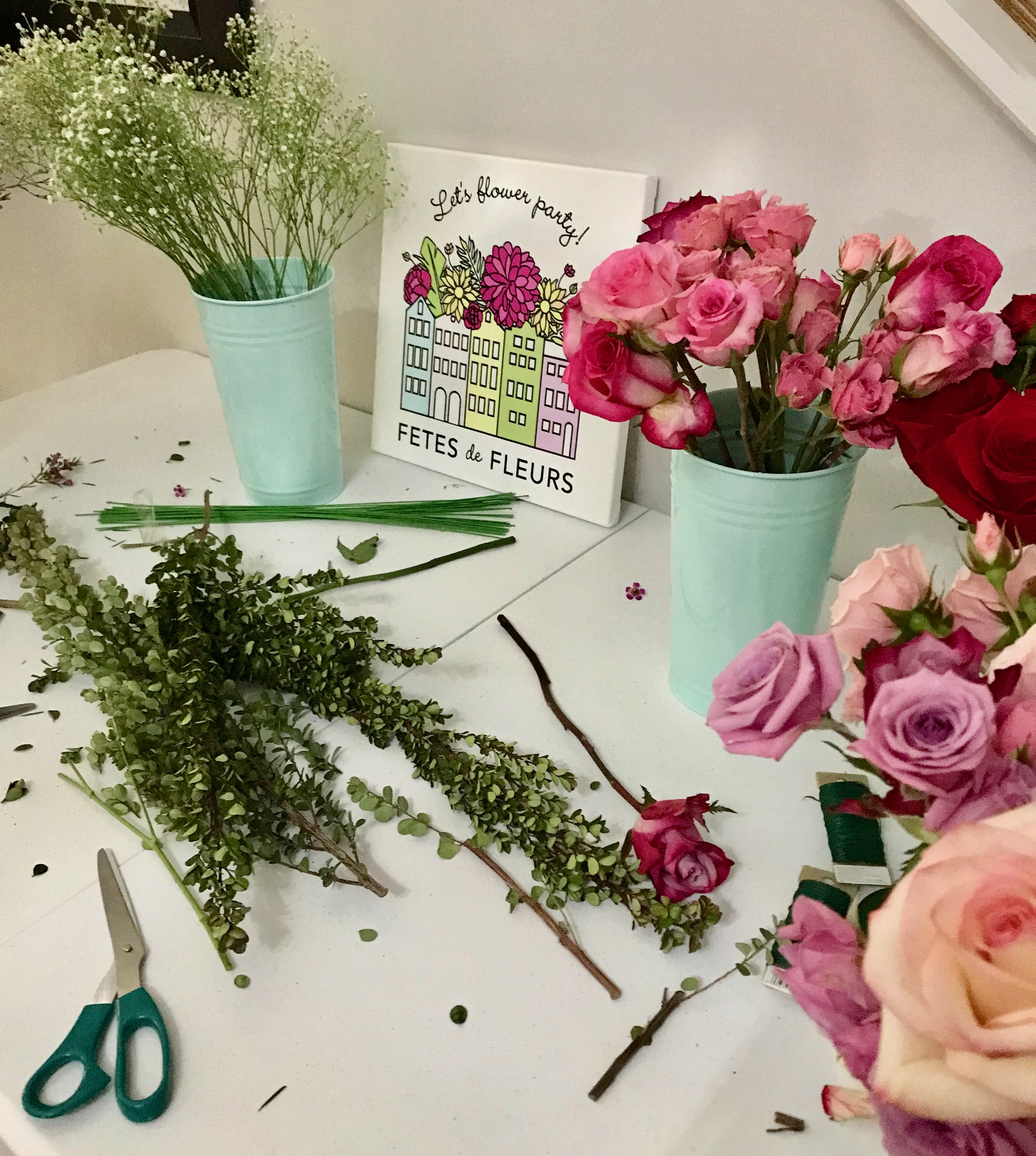 Once all of the girls had their champs in hand, we began creating our flower crowns! We started with adding greenery around the base of the crown- which I think adds a little extra to the crowns. Next, the real fun began...adding the flowers!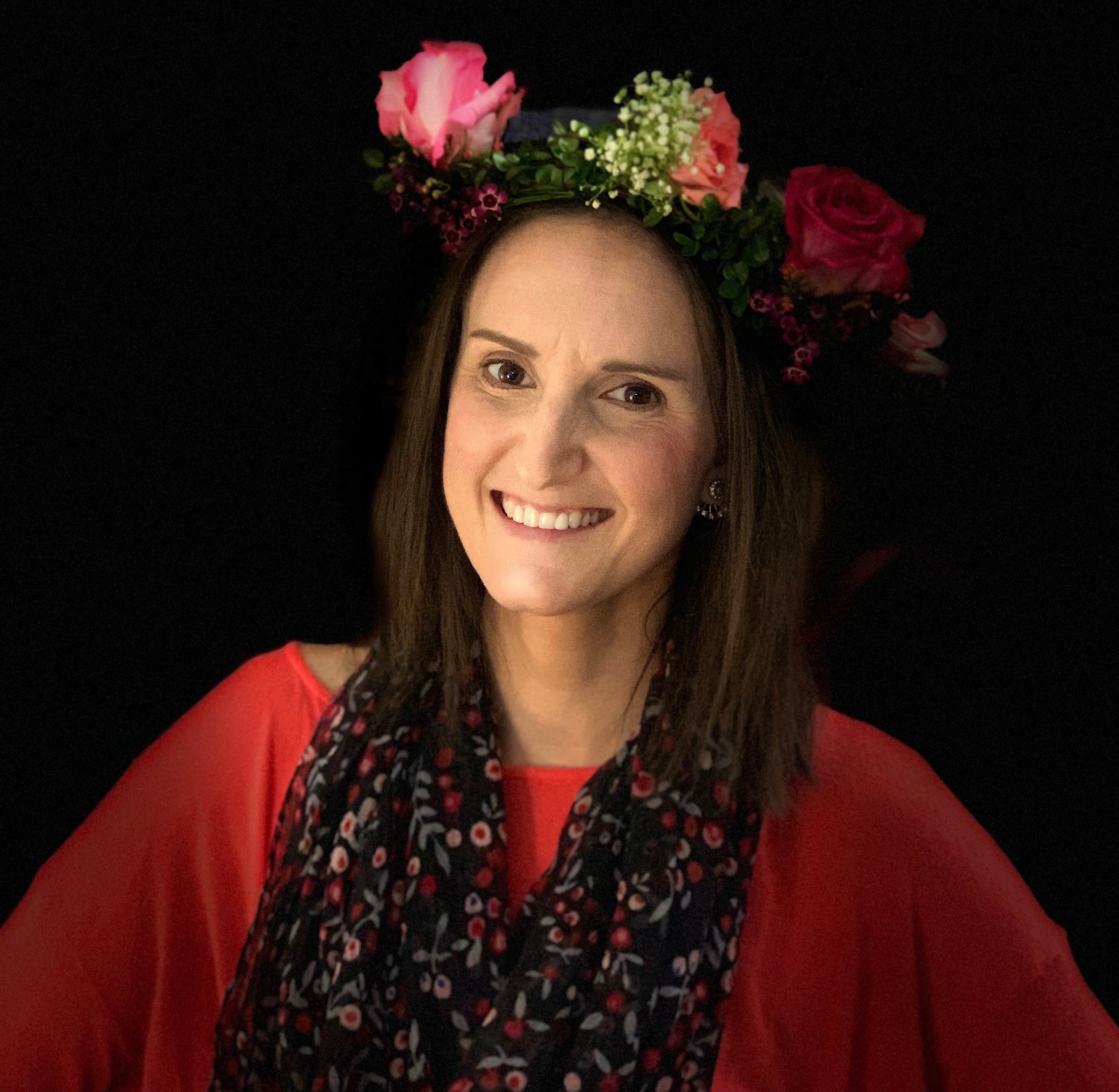 We had roses in pinks and reds and some really pretty baby's breath, which is perfect to add a girly flair to the flower crowns! Each of the girls had their own style that they were going for, all with different patterns and color schemes. An extra guest showed up to flower party with us, so naturally we had to make a custom crown for her! Check out the cutest little flower crown on this cat below.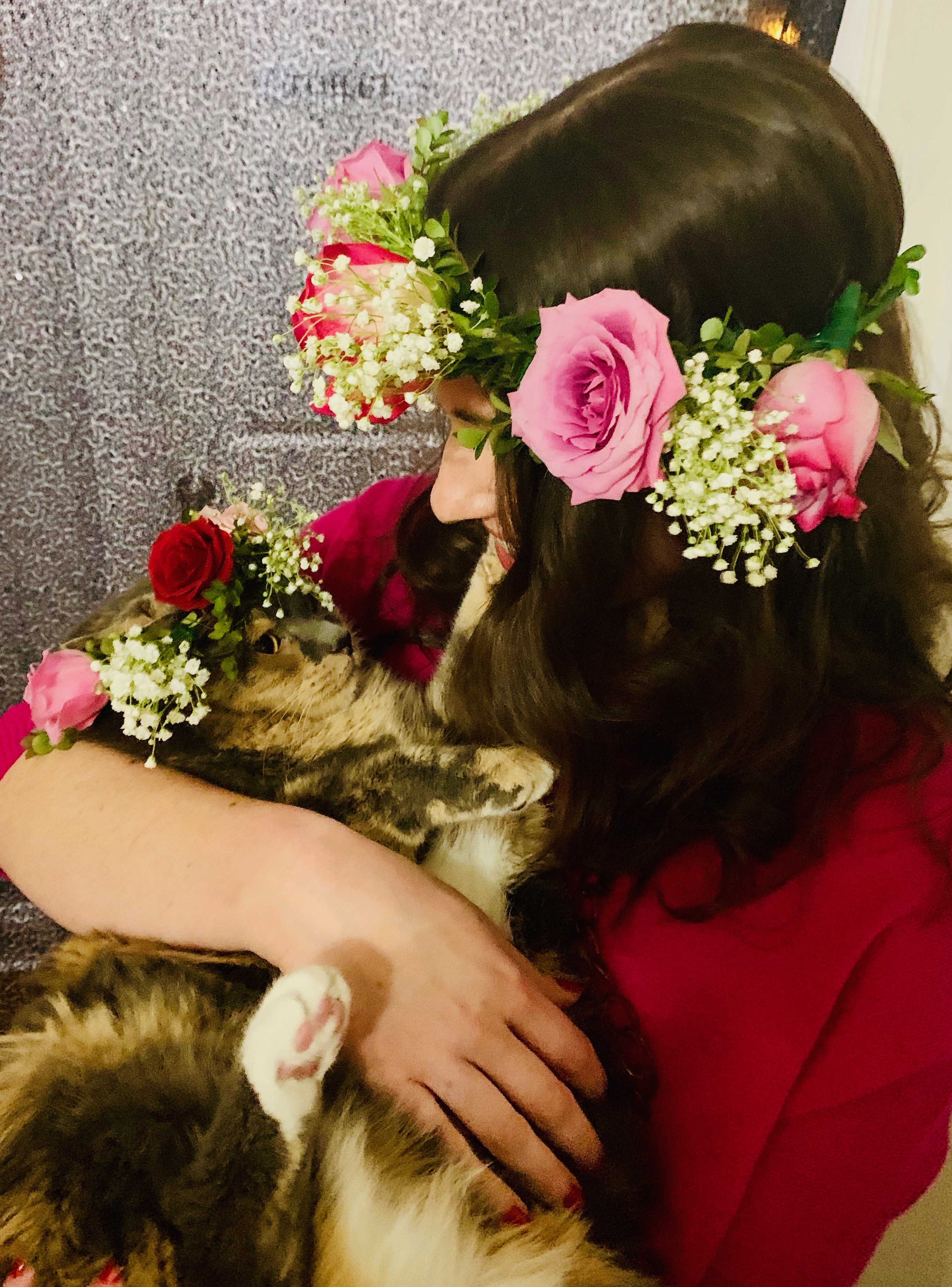 It was so exciting to see everybody's finished flower crowns and how impressed they were with their own creativity and skills. A lot of groups will tell us in the booking process that they are not crafty or good with things like this. We PROMISE you it will all be a-okay. We are going to teach you everything that you need to know to make beautiful crowns and learn a new skill to boot. We will help you as much as you want too.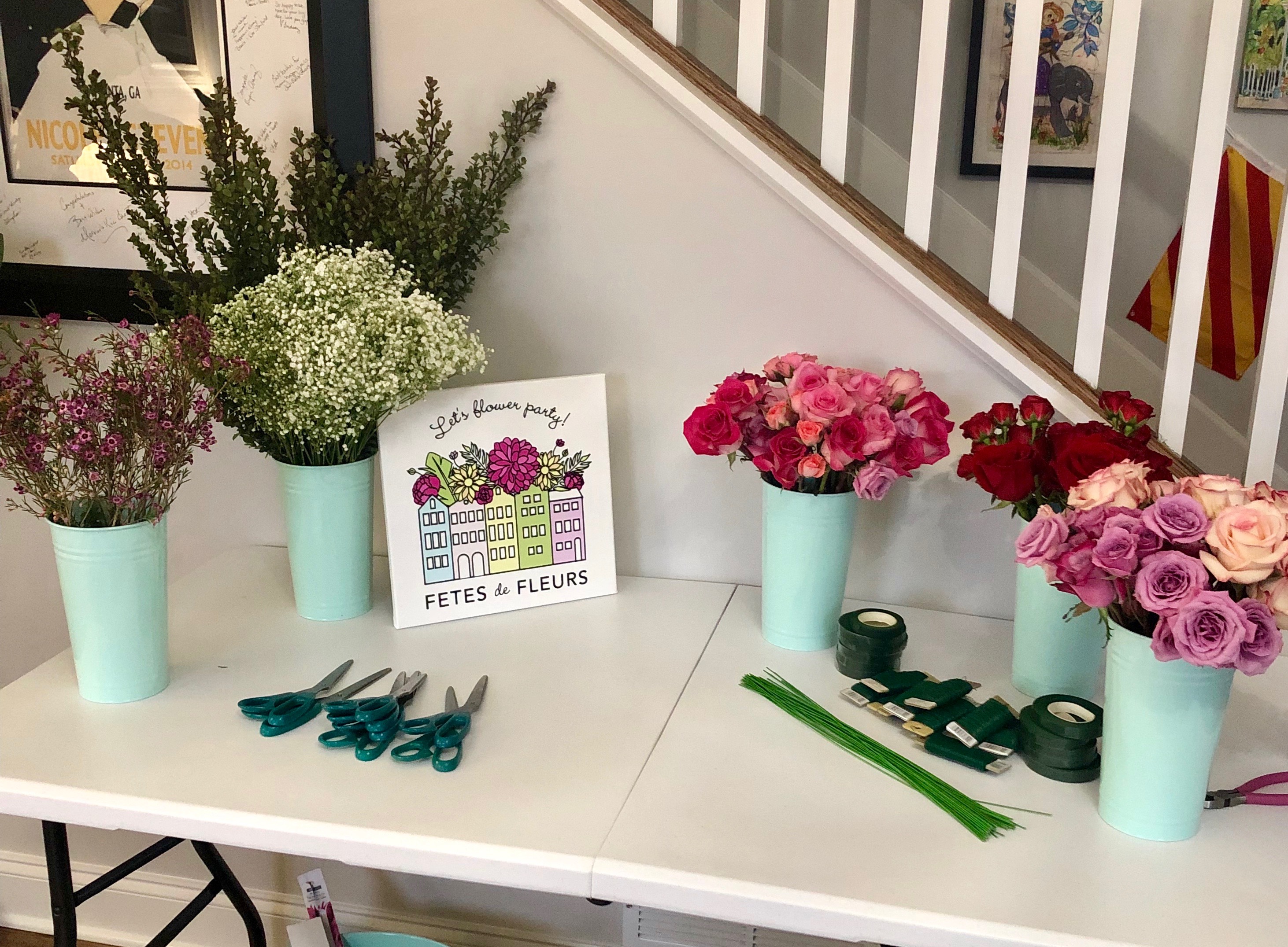 The flower crown workshop was such a great way for these girls to get together and catch up and that I was so thankful to be a part of their Galentines party fun!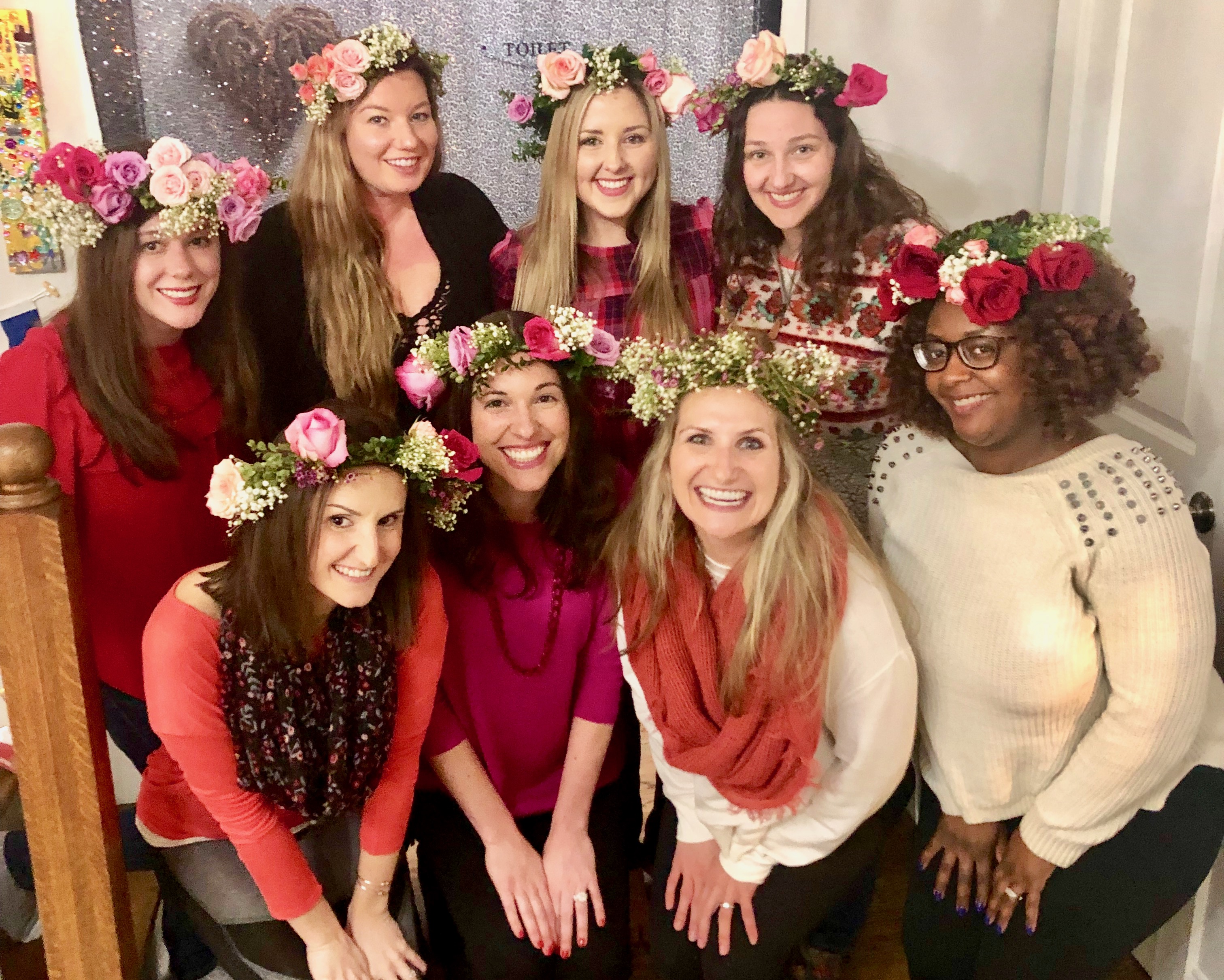 These ladies definitely know how to throw a party and were the perfect group to help establish Fetes de Fleurs in Atlanta!
If you are looking for a fun activity to do for a bachelorette party, bridal shower, or just for a fun get together with girlfriends, Fetes de Fleurs Atlanta should be you go-to!
We bring the party to you- wherever that may be (at your Airbnb, house, or venue) and provide all of the supplies to make this an easy and fun event for you and your girls. You can also check out our Atlanta Bachelorette Party Guide for more ideas on how to celebrate in Atlanta.
Thank you to all of these ladies for letting me be a part of your fabulous Galentine's Day Party! It was so much fun and was a great way to kick-off Fetes in ATL! Thank you for having us and hope you had fun learning how to create flower crowns with us.