Buckhead is a trendy spot in Atlanta and is home to some of the best restaurants, bars, hotels, and things to do while here for your Atlanta bachelorette party! I have pulled together a list of the trendiest places in the Buckhead neighborhood for you and your gal pals to visit while here on your girls weekend in Atlanta or a bachelorette party in Atlanta.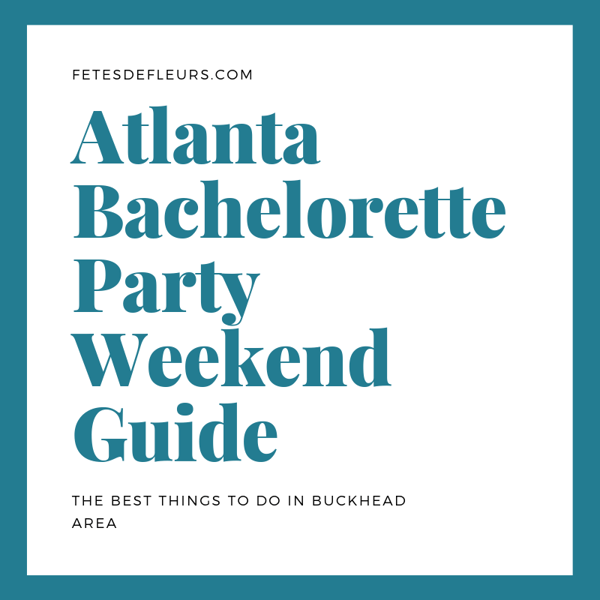 We rounded up some of our favorite restaurants you should go to while in Buckhead for your Atlanta weekend.
South City Kitchen is a offers a great brunch menu and an even better dinner menu. They are known for their upscale, trendy twist on local southern plates. We all know if you are going south for your bachelorette party weekend you need to eat some good southern food. With locations all around the city, it is safe to say that SCK is a local favorite! FUN FACT: South City Kitchen has one of the best views of the Atlanta skyline! So head on up and take some cute photos wearing your flower crowns post brunch or dinner while in Buckhead.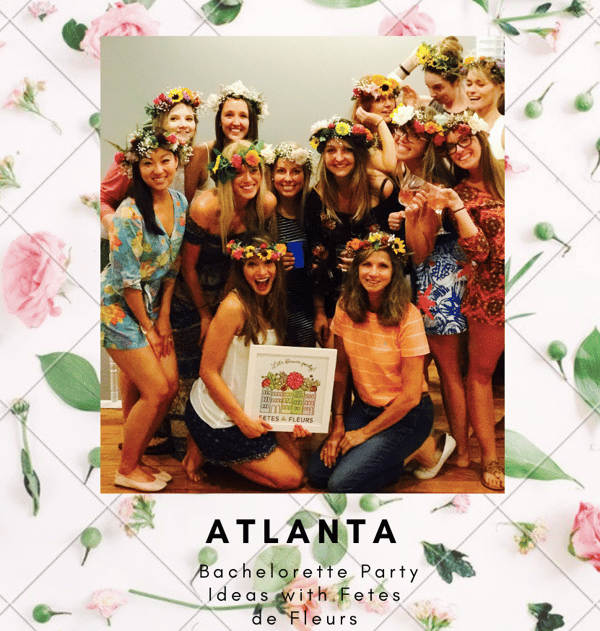 If you are looking for a fun bar to hang out with your girls, this is the place! The sophisticated, tavern-ish vibe makes it one of the best bar environments in ATL. They have a full bar and dinner menu…and bottomless mimosas on Sundays. Need I say more? The Ivy is a great place for a night out or a fun Sunday brunch! It also has a super cute greenery wall that you can take some photos in front of and FROSE. So we say yes to that!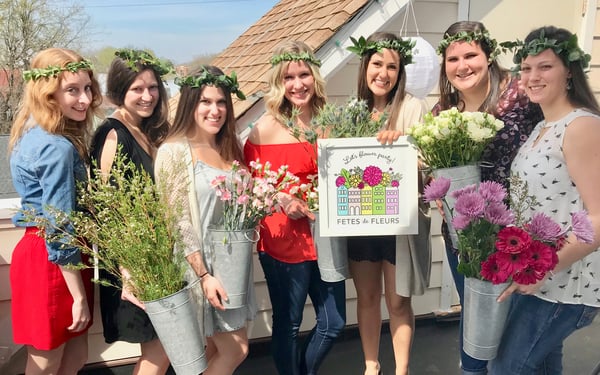 The Painted Pin is one of the hottest spots in Buckhead for drinks, food and entertainment. The Painted Pin has 20 bowling lanes, indoor shuffleboard, giant jenga, and other games. As if that isn't enough, they have a menu full of "upscale pub fare" with anything from tacos to wood-fired pizza. They have an extensive beverage menu with signature cocktails and local beer and wine. The Painted Pin has been featured in various magazines and articles as one of the best spots in ATL. This is a great place to let loose, eat some comfort food, and enjoy some of Atlanta's best brews!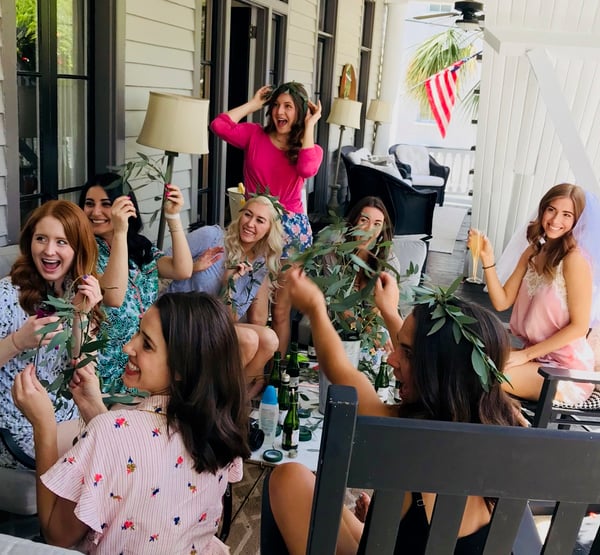 We love DryBar for any bachelorette party or girls weekend. We definitely think going to DryBar, getting your nails done, make up done or any spa treatment are definitely up our top lists for things to do on a bach party weekend.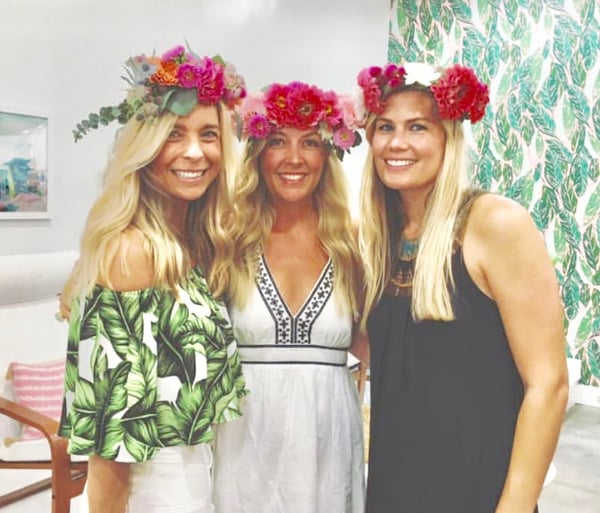 There is truly nothing better than a good blowout! Located right in the center of Buckhead is our faves, Drybar. Drybar is famous for their beautiful blowouts and their inviting and relaxing salons. This is the perfect place for your girls to try a new style and get ready for a fun night in Buckhead! PS: The Cosmo is my favorite hair style at Drybar! Also what better thing than to wear a flower crown on top of your blowout. We say, YES, YES, YES to a blowout and flower crowns!
Anthropologie, David Yurman, Free People, and Steve Madden are just a few of the stores housed in Lenox Square Mall. Lenox is known for its 200+ stores and its luxury brands. Visiting and shopping at Lenox should be at the top of your list for your girls trip to Buckhead! If you forgot an cute outfit and decide shoot, I need a better one than what I brought for my trip then head on over to the mall for some retail therapy.
Hope this helps your group while planning your next party in the big A!
Whether you are looking for a relaxing weekend trip in Atlanta or an exciting final fling, Atlanta has it all and Fetes de Fleurs is here to help you celebrate in floral style. We can bring a flower crown party to your hotel, Airbnb, or even event spaces! Just reach out to us by filling out the form here to inquire about hosting an Atlanta flower party with us.