Hey ladies! This is Emily Aaron, your Atlanta flower party hostess. We hope you are finding our posts about the Atlanta area helpful as you plan your bachelorette party weekend in Atlanta. We add all of our posts about things to do in Atlanta for your bachelorette party here on our Atlanta Bachelorette Party Guide - so check it out if you are planning an Atlanta bachelorette party weekend!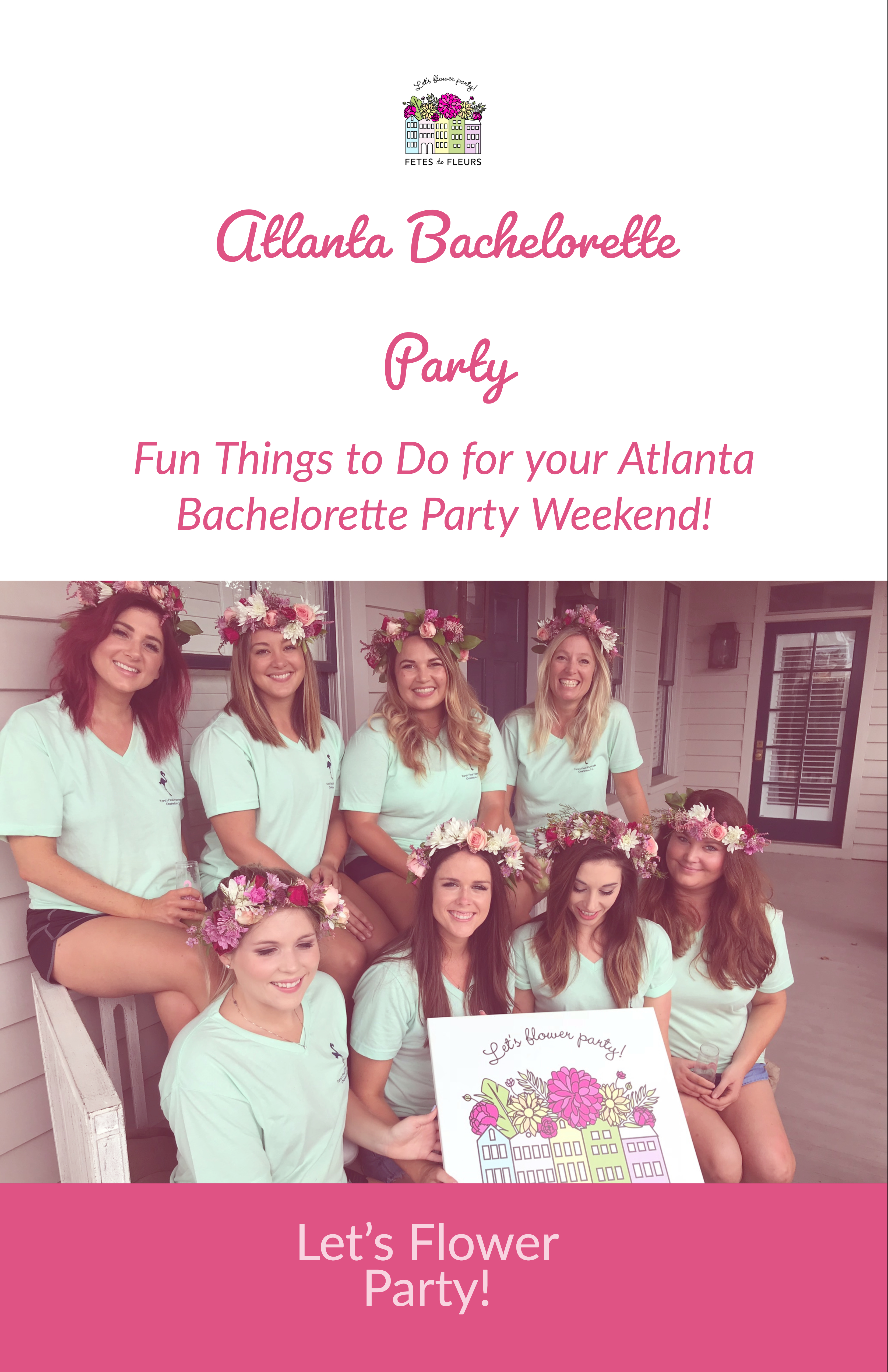 If you are looking for a new and fun place to host a bachelorette party, Atlanta is the spot! ATL has so much to offer for a fun girls weekend getaway! Atlanta is going to give you and your girlies some of the best memories. To save you the hassle of searching for fun things to do, I have compiled a list of some of the best activities that you can do while on your Atlanta bachelorette party weekend.

I know you're wondering what exactly this place is…Lips is the only place in Atlanta where you can have dinner and watch one of the best drag shows. Lips has shows 5 nights a week and even a brunch drag show! Be sure to let them know that you are coming for a bachelorette party. They will make sure that the bride to be will have a night she won't forget any time soon. :) You can make reservations for LIPS here. They even have a whole bachelorette party and birthday party spot on their site that you can check out here. We definitely think wearing flower crowns to one of these shows for your bachelorette party weekend is a MUST DO for your Atlanta bachelorette party weekend. OMG and they were on Real Housewives of ATLANTA so you def want to go here, right?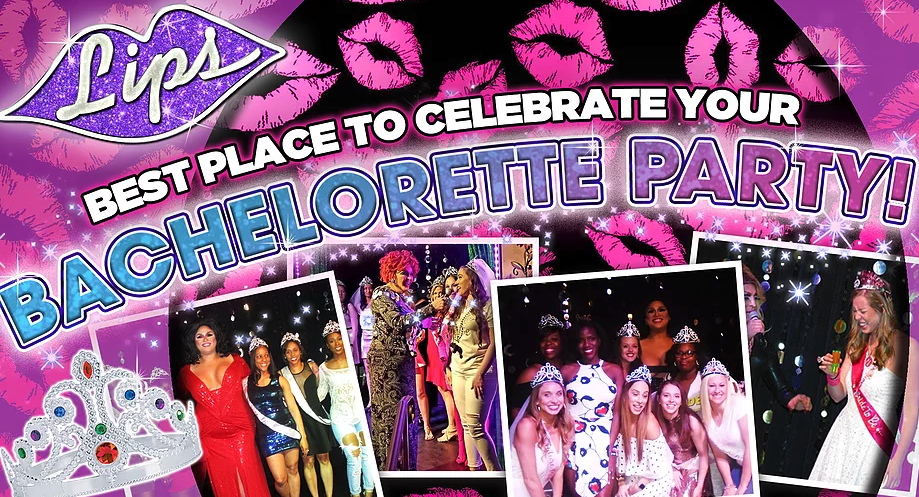 The Fox is a true Atlanta gem. They offer nightly events that range from Broadway shows to concerts and comedy shows. If you're looking for something low-key, where you can dress up and watch some amazing shows, The Fox is the right place. Look at their schedule here.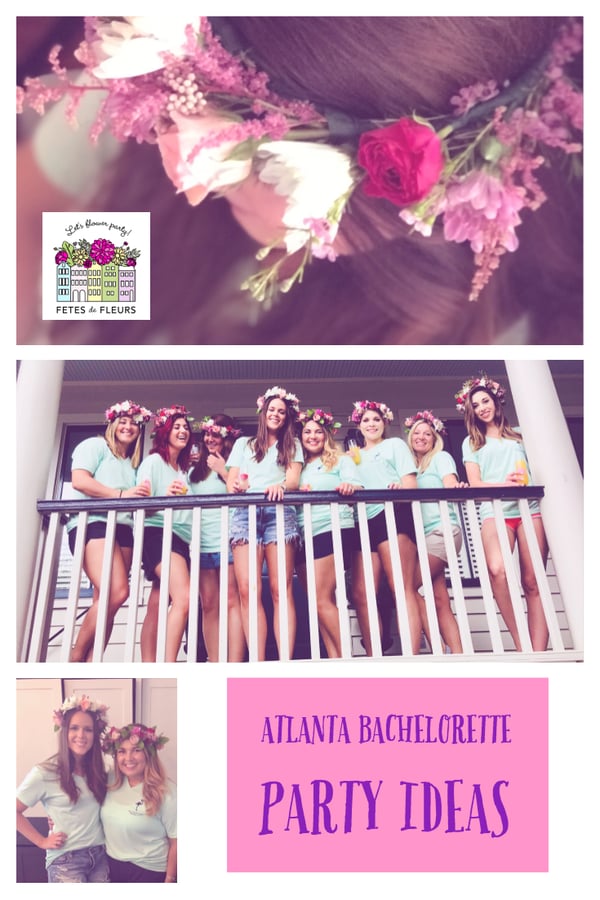 If your bachelorette is into sports, checking out ATLs sports venues is a must! There is always a sporting event going on, whether it is baseball, football, soccer or basketball. All of these venues also house a ton of concerts! Suntrust Park also has some fun nightlife called "The Battery."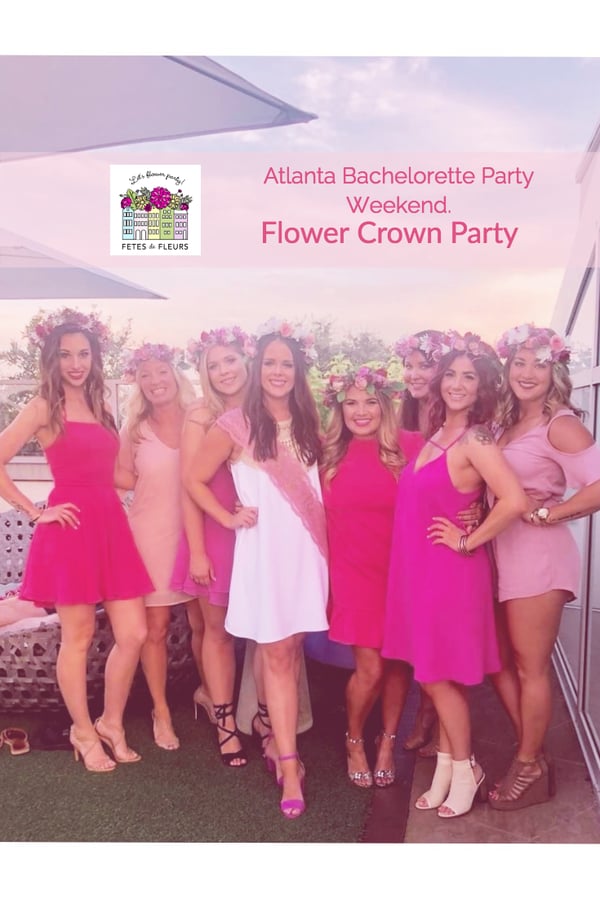 Every season Atlanta Wine Festivals hosts a wine/beer festival in Atlanta. HELLO-ISNT THAT SO FUN?! These festivals are HUGE and have almost any kind of wine or beer that you could think of. You can sample some drinks, eat some great food, and listen to some awesome music. They also do a really cool Mimosa Festival and Brunch Fest. They seem to have a ton of fun events and festivals throughout the whole year so depending on when you are planning your bachelorette party weekend you could pick from some fun events with them revolved around VINO (our favorite).
Check out their website and pick which festival you want to go to here. You can also follow them on Instagram to stay updated!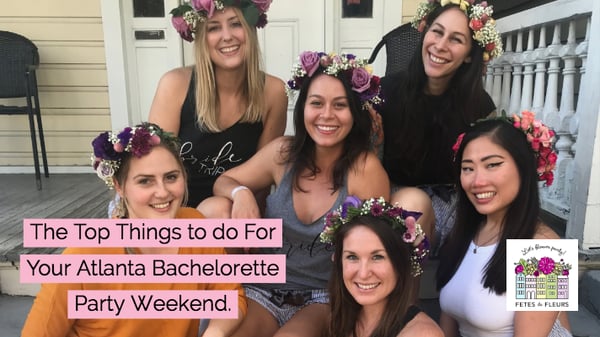 Skyview Atlanta is a 20-story FERRIS WHEEL right in the heart of the Centennial Park District of Atlanta. For about $15 you can get the best views of ATL! The Centennial Park District also has some other touristy spots, like the World of Coke, to check out. If you are looking for a fun little activity to work into your Atlanta bachelorette party weekend why not check this out. It is cheap and fun! You can view Skyview Atlanta instagram here. We think photos here would be awesome.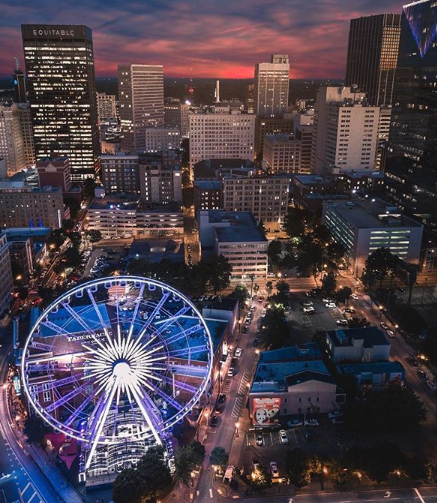 T&G is one of the HOTTEST nightclubs in Atlanta…and they love a good bachelorette party! The DJs are always great and the vibe is awesome. Your girl gang is guaranteed to have a good time at Tongue & Groove. Click here to find out more about hosting a bachelorette party with them. Of course, we think if you did a flower crown workshop before your night out at Tongue and Groove would be the best part of your weekend. Look oh so chic and cute in your flower crowns while dancing the night away ladies!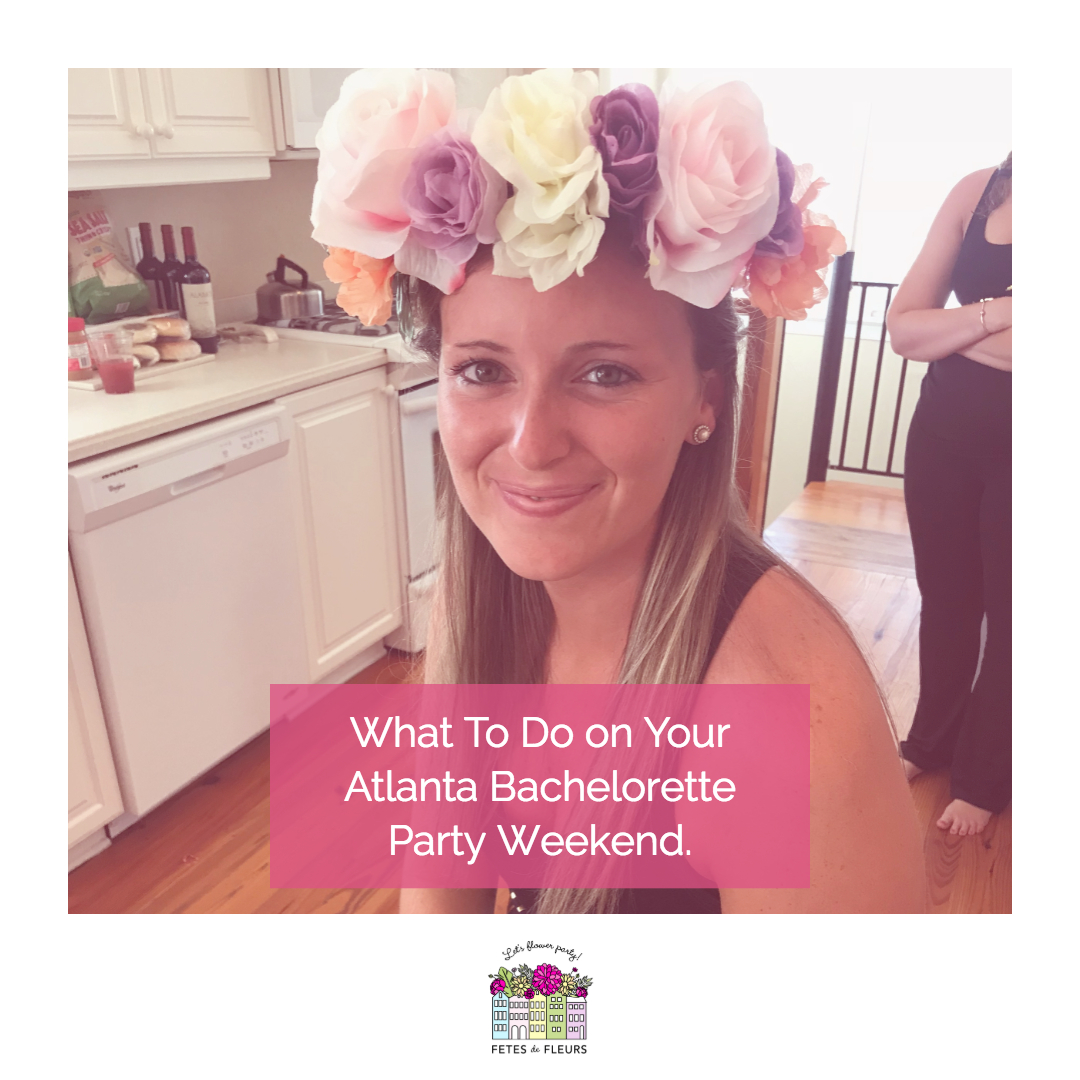 This is a company that we are partnered with in Atlanta. They are an amazing wife and husband couple who runs this company. We love a pedal tour in any city for a bachelorette party activity. They have a few different options for you to try while on your Atlanta bachelorette party weekend too. We love the brunch pedal tour and the private midtown tour. You can check out their packages here on their website. They can have up to 15 riders on their bikes. Their most popular package for bachelorette parties is on a Saturday morning nursing your hangover or an afternoon pedal to cap off the day before getting ready for your night out! You can check out their instagram here.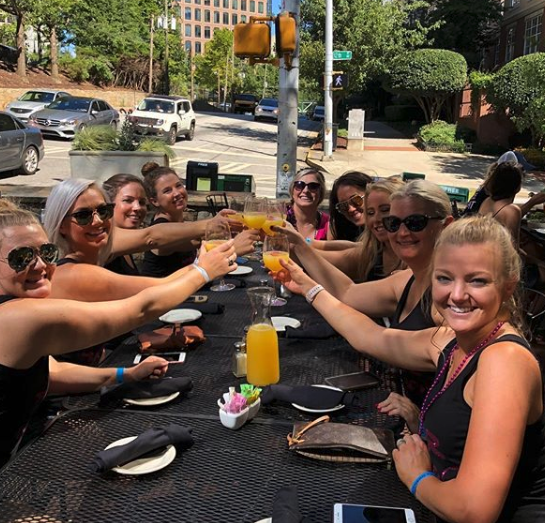 There are so many fun things to do in Atlanta in just one weekend that it is hard to narrow it down to the best of the best! We will continue to post fun ideas for your Atlanta bachelorette party weekend so stay tuned.
ATL has something for everyone and you'll never run out of things to see or do. Hope this helps when planning your next bachelorette party in Atlanta or girls getaway to Atlanta!