If you are planning a girls weekend in Scottsdale or maybe you are coming to Scottsdale for your bachelorette party you are probably trying to figure out all the best things to do! We have you covered, ladies...check out our 2019 Guide to a Bachelorette Party in Scottsdale here.
Part of any bachelorette group is thinking about photos...Come on, you know that we are right?! You are thinking okay, what are the best spots we can go to and take the cutest photos to share with our bachelorette party hashtag.
We listed out our favorite spots for INSTA WORTHY pictures with your Scottsdale bachelorette party below for you! Enjoy. Some of these double up as just overall fun things to do in Scottsdale while on your bachelorette party weekend. Have fun and we hope to see some photos of you doing these things with flower crowns of course. WINK WINK.

Arizona Party Bike
This pedal pub holds up to 15 people and will take you on a bar crawl through Scottsdale. BYOB, but cooler, ice and cups provided. No glass or hard liquor allowed on this bike. This would be a fun thing to do after making flower crowns with us. You could wear your flower crowns around town and look so cute! You can book private pedal tours with them on their website or get individual seats on their bike.

Top Golf Scottsdale
Even if you're not much of a golfer, Top Golf is a fun experience for everyone! Also features a swanky lounge and full restaurant right there for your group to party at.
SUP (stand-up paddle boarding) Yoga at The Saguaro Hotel Pool
Check the calendar to see if you can schedule a SUP Yoga class during your trip. Usually scheduled for sunset so you can stay cool and get some amazing group photos. Designed for all skill levels. This company also organizes actual paddle boarding trips around the area too in case you want to plan something along those lines.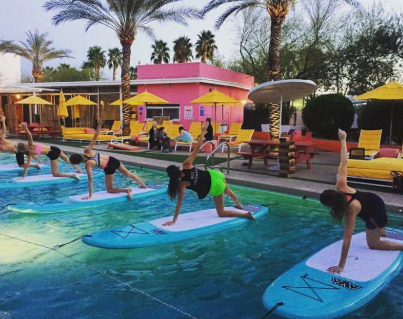 Horseback Riding with Fort McDowell Adventures
Tons of places to do this out here, I recommend looking on Groupon for who's running a deal! Meg has personally done an excursion through Fort McDowell Adventures and was beyond thrilled with her experience. The ride itself was nice and long, they had a very informative tour guide, and we even got to ride the horses across the river. Very cool experience if you are looking to add in an interactive experience like this to your bachelorette party in Scottsdale. We also listed out some cool hikes that you might want to take on your Scottsdale trip on our blog here.

Hot air balloon ride with Hot Air Expeditions
"Arizona, one of the most desirable places to take flight." This is what their website says and we agree. There is over 300 days of sunshine in the Scottsdale area so you will be sure to have a beautiful hot air balloon ride here. This is a bucket list opportunity to check something off that list while in Arizona on your bachelorette party weekend. I loved this page on their website that explains what it is actually like to fly on a hot air balloon. Very helpful, thank you!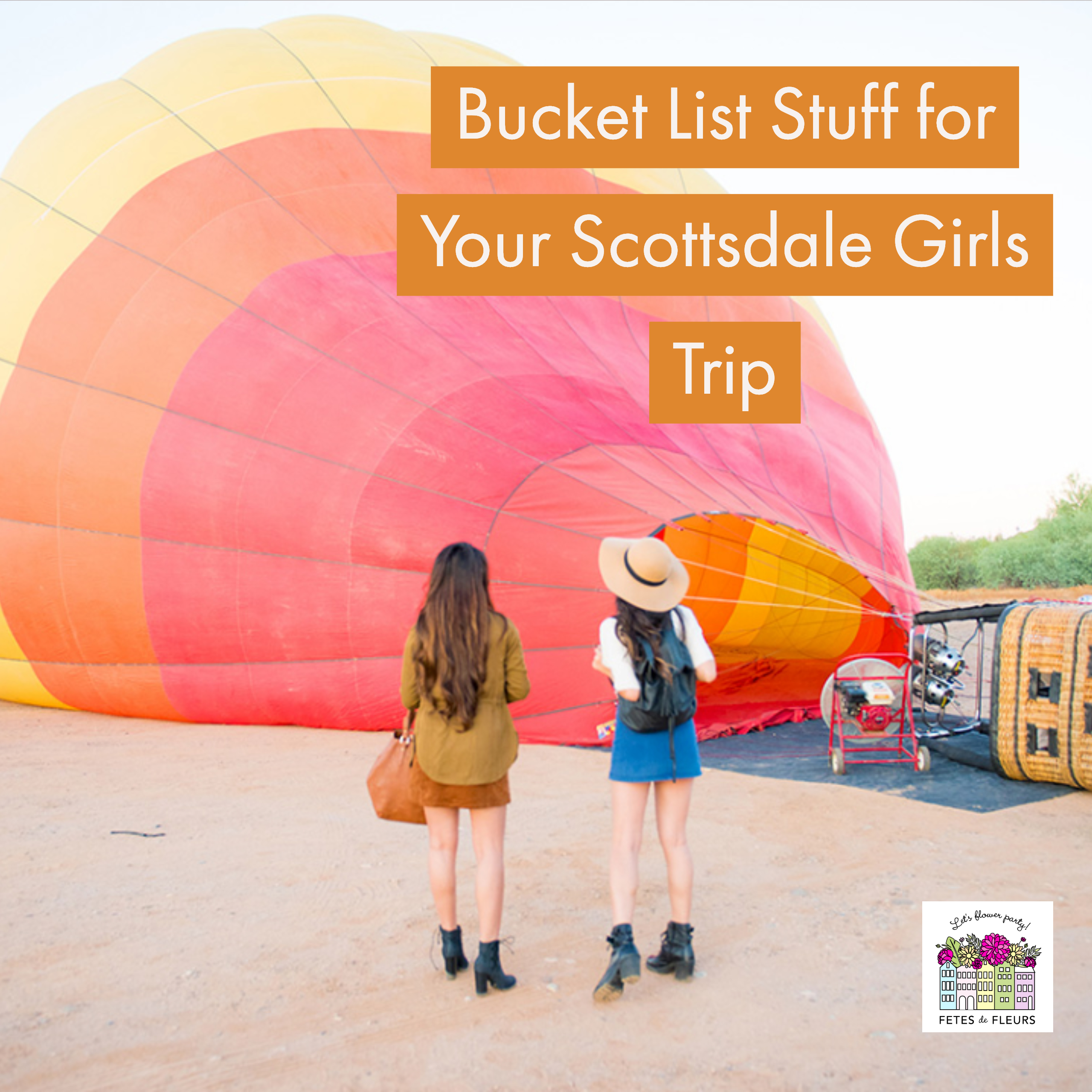 Lavatory (Phoenix)
Okay this place is so COOL and not like anything else we have seen in other cities where we have bachelorette parties. There is a pit with 120,000 glowing balls that drop from the sky and bury you and your friends. This is such a cool and fun idea for your group. You can buy tickets to the Pit here. You can check out their instagram here.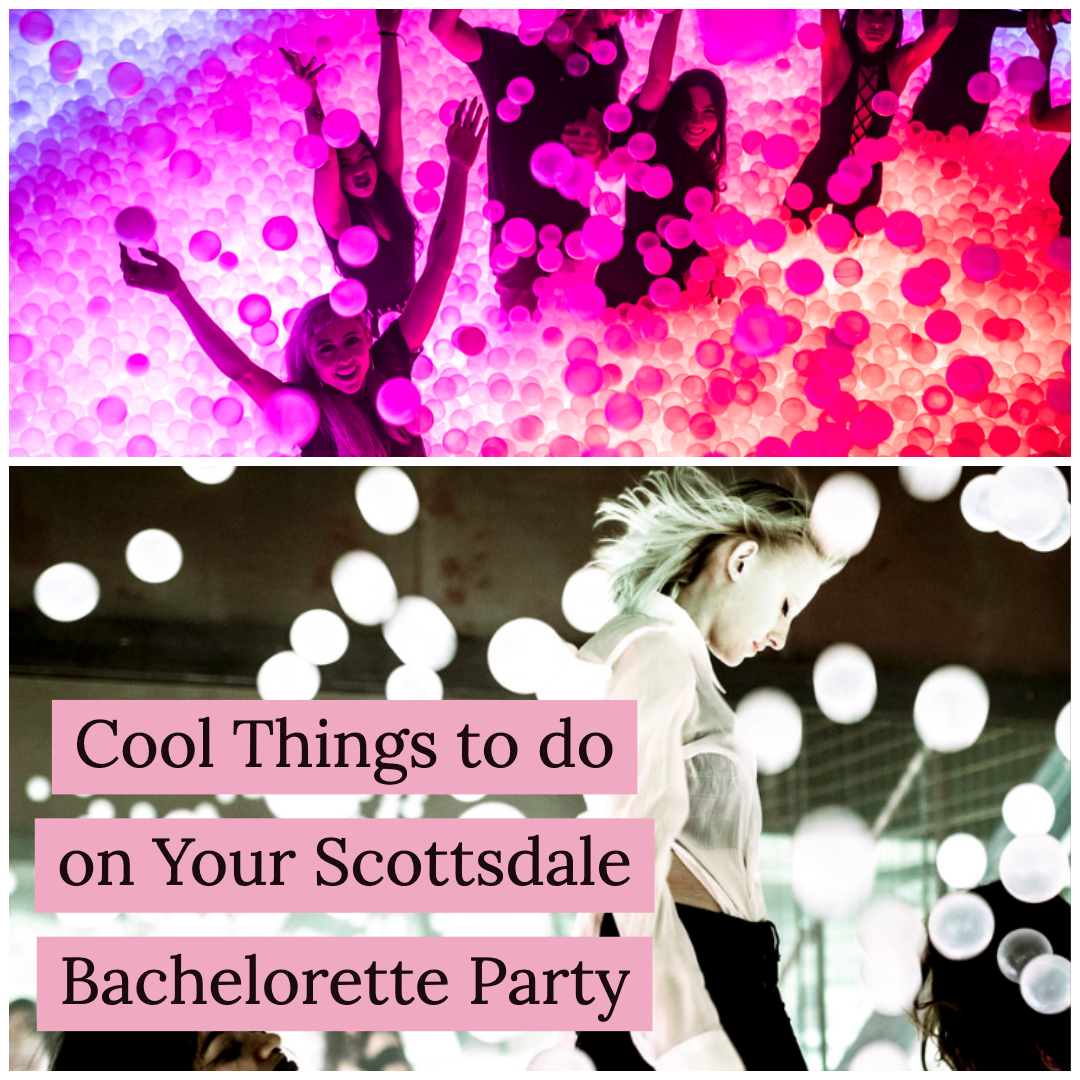 Hotel Adeline (Old Town) - "WTF" sign
This place is home to Scottsdale's stylish new hotel spot. We listed out some of our favorite hotels in Scottsdale for your bachelorette group here - if you want to check that out. We def are going to add this one to the list too. There is a sign here that says, "WTF" - meant for where's the fun? We weren't sure if it was something else but hey we will take it. Definitely an instagram worthy spot in Scottsdale to take a photo at. HOPEFULLY with flower crowns on your heads. This hotel also offers a cool pool party on Saturdays through the end of summer starting on April 6th. No cover, with DJs and cabanas. Looks like a super fun time if you want to plan a pool party while on your bach bash in Scottsdale. Check out their insta here.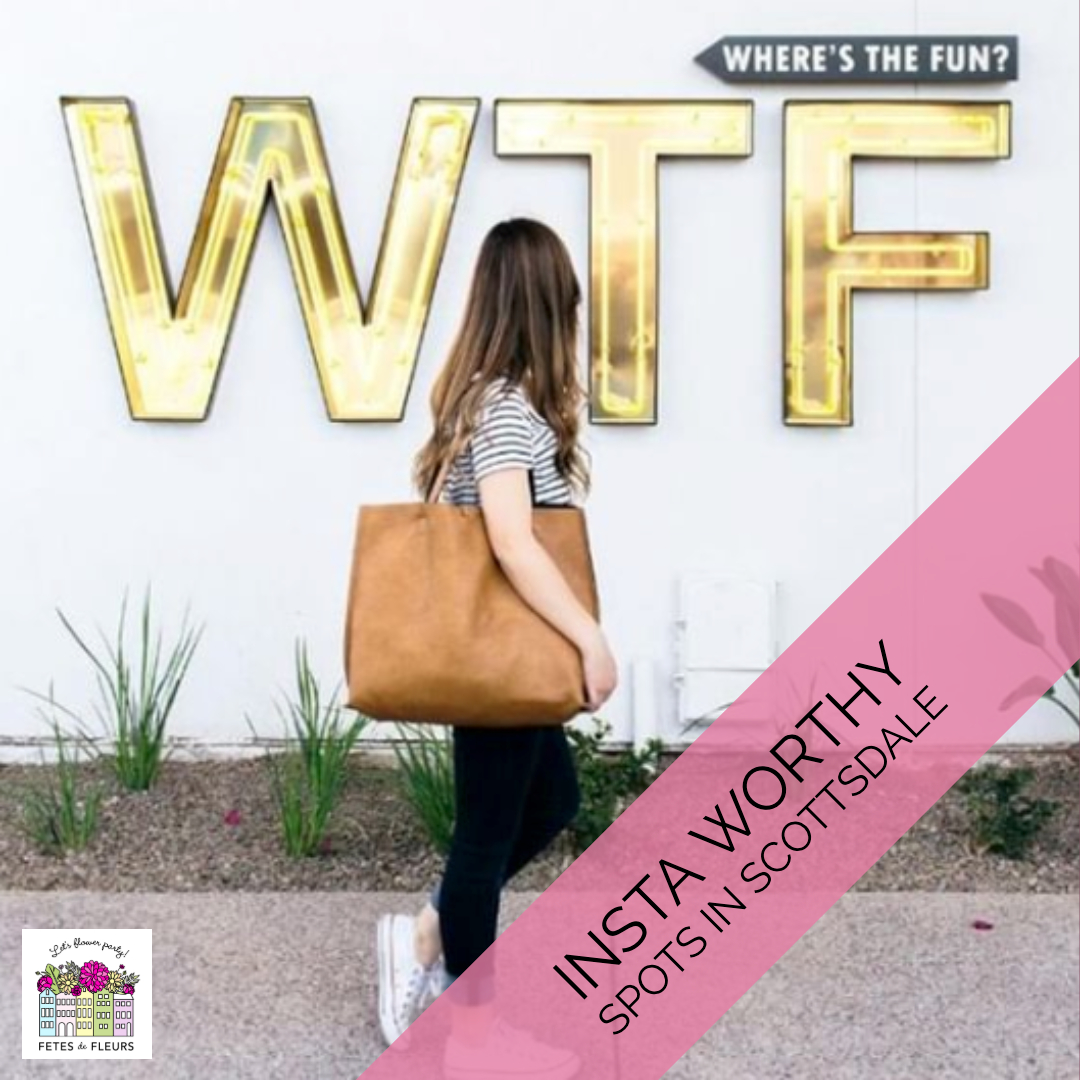 Scottsdale Civic Center Park
If you want to take photos at the "love sign" - then you will want to head here, ladies.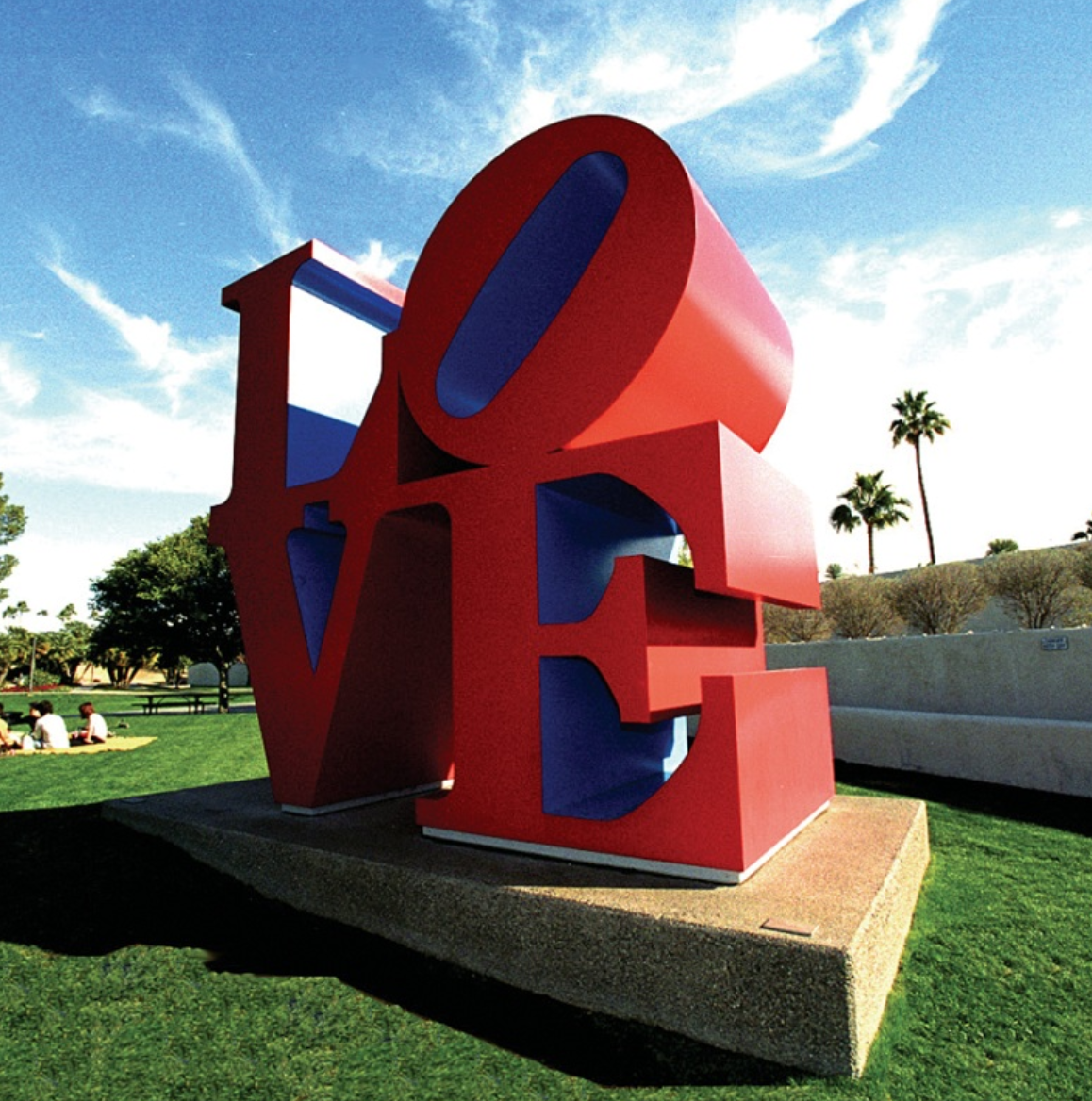 The city of Scottsdale actually has a super cool Instagram account that documents cool art going on in the city - you should check it out here to see what I mean. This might inspire you for some insta worthy spots that we didn't put on this list. You should read up on the history of this LOVE Sign here.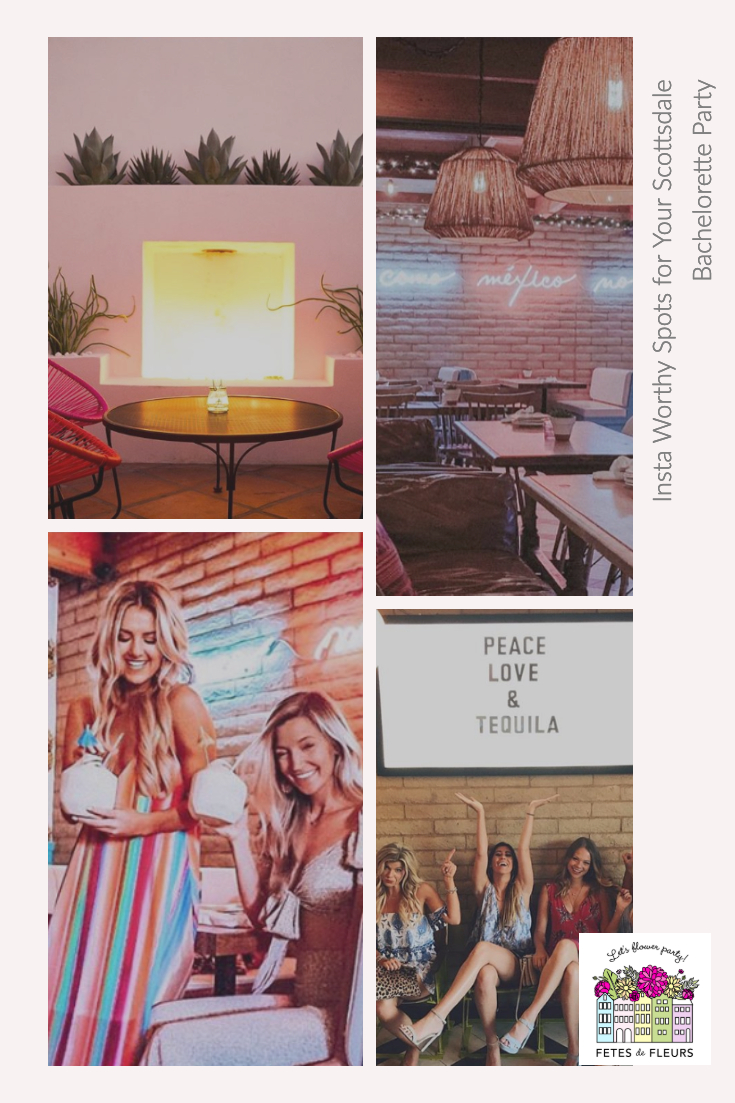 Diego Pops
This place has a fun atmosphere and great food/drinks. You also get an instagram worthy place here with cool decor and bright colors. They have a menu with a modern twist on Mexican with fun drinks too. This place is definitely somewhere you want to hit up if you are looking for places to take cute photos with the group. We love the blue retro seats with the pineapple wall paper and bright lights. This place screams influencer and blogger photos. :) So yes, please feed us tacos and tell us we are pretty. You will find cool lit up signs like this here. You are welcome ladies!

Sugar Bowl
This is a landmark in Scottsdale and one that is documented by lots of bloggers and influencers who visit Scottsdale.
You will feel like you were transported back in time when you walk in here. It is a like a cute, old ice cream shop with lots of pink colors. If you love the color pink and you want to take photos with a lot of pink you might want to stop in here for some photos and some ice cream.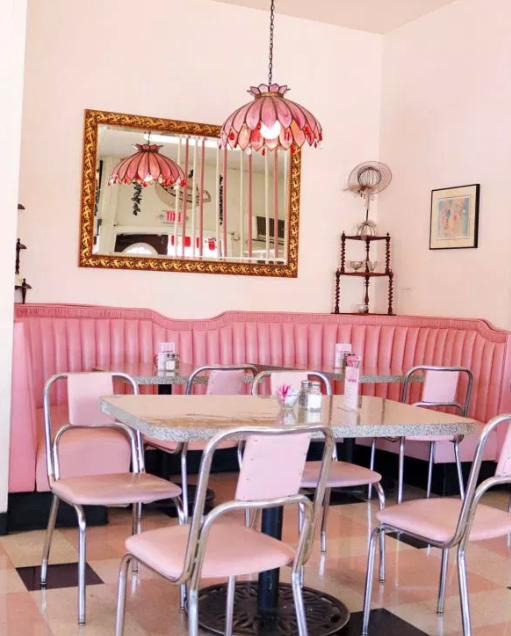 We hope our recommendations have been helpful for you in planning your trip to Scottsdale! We are so excited to welcome you here and hope you have the best bachelorette party here in Scottsdale.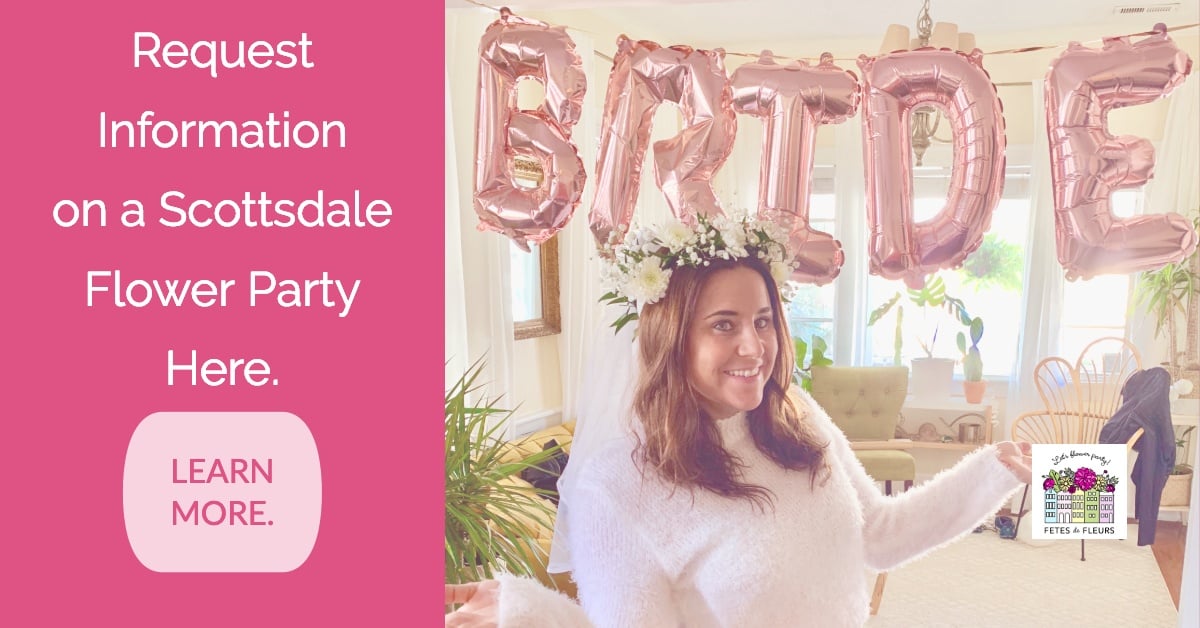 If you are interested in potentially booking a flower crown workshop or getting flower crowns made for your Scottsdale bachelorette party you can request more information by emailing us at ali@fetesdefleurs.com or filling out the form here.