If flights are what you fancy, or you like to get down with what the locals are drinking here in Scottsdale, visiting some local breweries could be a great way to spend a day on your Scottsdale bachelorette! Beers, flower crowns and great weather. We think YES!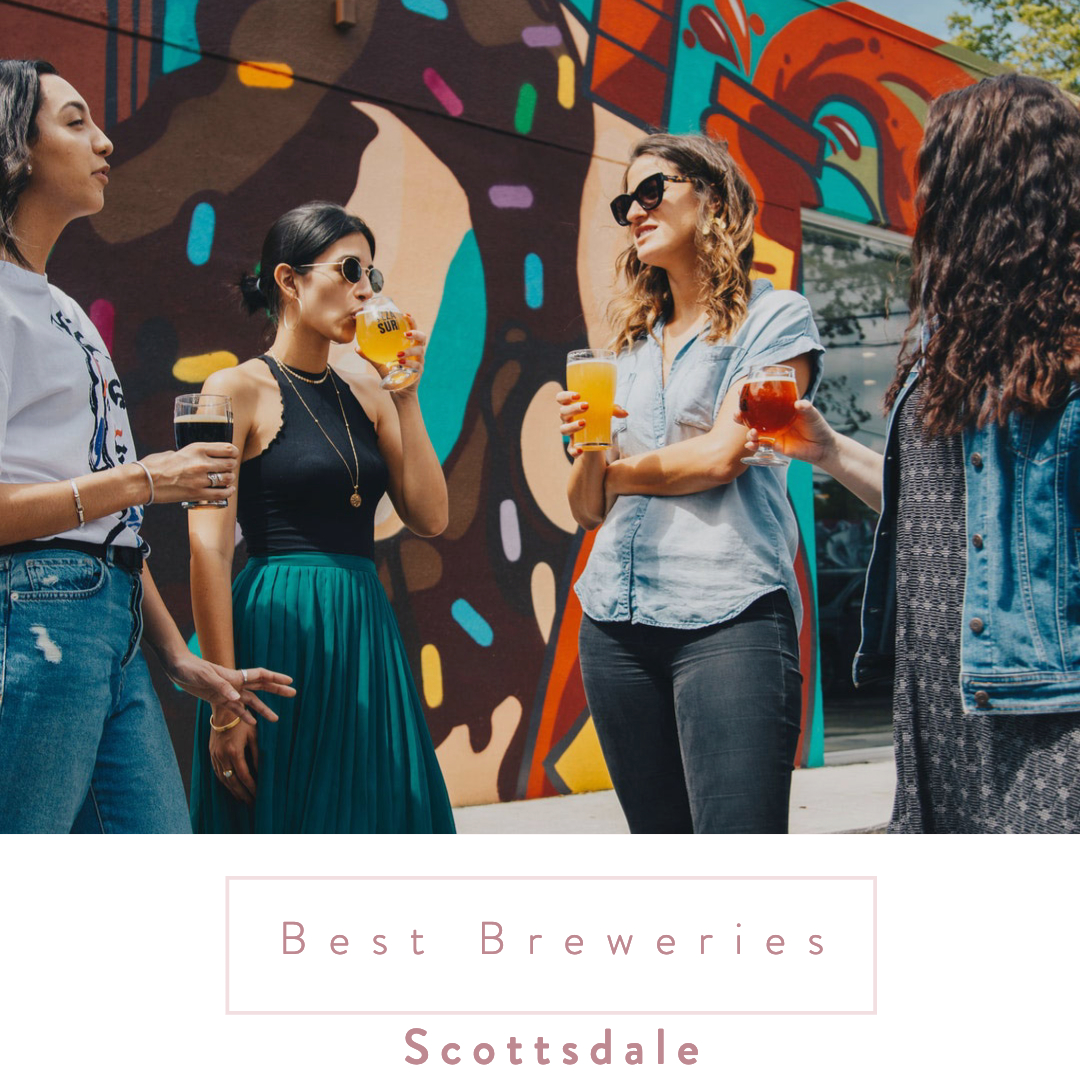 Here are some of the top places to go sample some of the best local Scottsdale craft beers for all your beer loving bachelorette parties:
Multiple locations - Arcadia location on Indian School Road is the closest to Old Town.
Check out their Instagram here.
Located right on the canal (hello gorgeous sunsets!). OHSO is great for groups, sitting outside, and eating any meal (see our post about the best brunch spots in Scottsdale here) so this is a perfect spot for a bachelorette group. Happy hour is M-F from 11AM-6PM and they have over 40 beers on tap. Also worth noting is that it's a preferred location by tripswithpets.com, so everyone needs to be okay with the canines if you plan on sitting outside because they are never in short supply!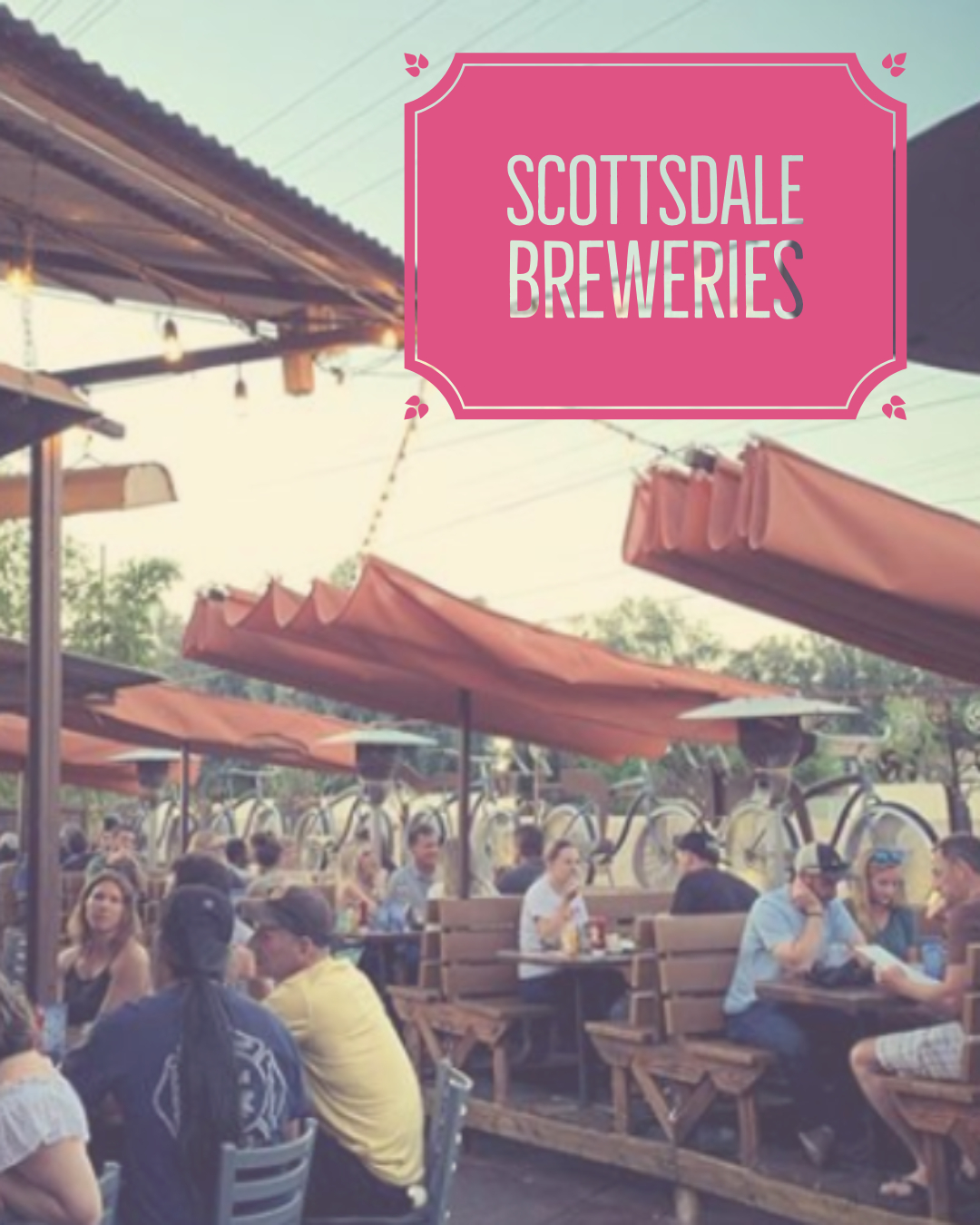 Multiple locations - Tempe location is closest to Old Town.
Four Peaks' beers are a staple here in Scottsdale, and the Peach Ale is SO good (my personal favorite). This place is often busy (parking can be scarce, so uber or lyft is ideal), but for good reason. A wide variety of beers means something for everyone and there's even some nice vegetarian and gluten-free options for those with special dietary needs. You MUST get at least 1 order of the Charred Brussels for the table, and if you have time, take the tour!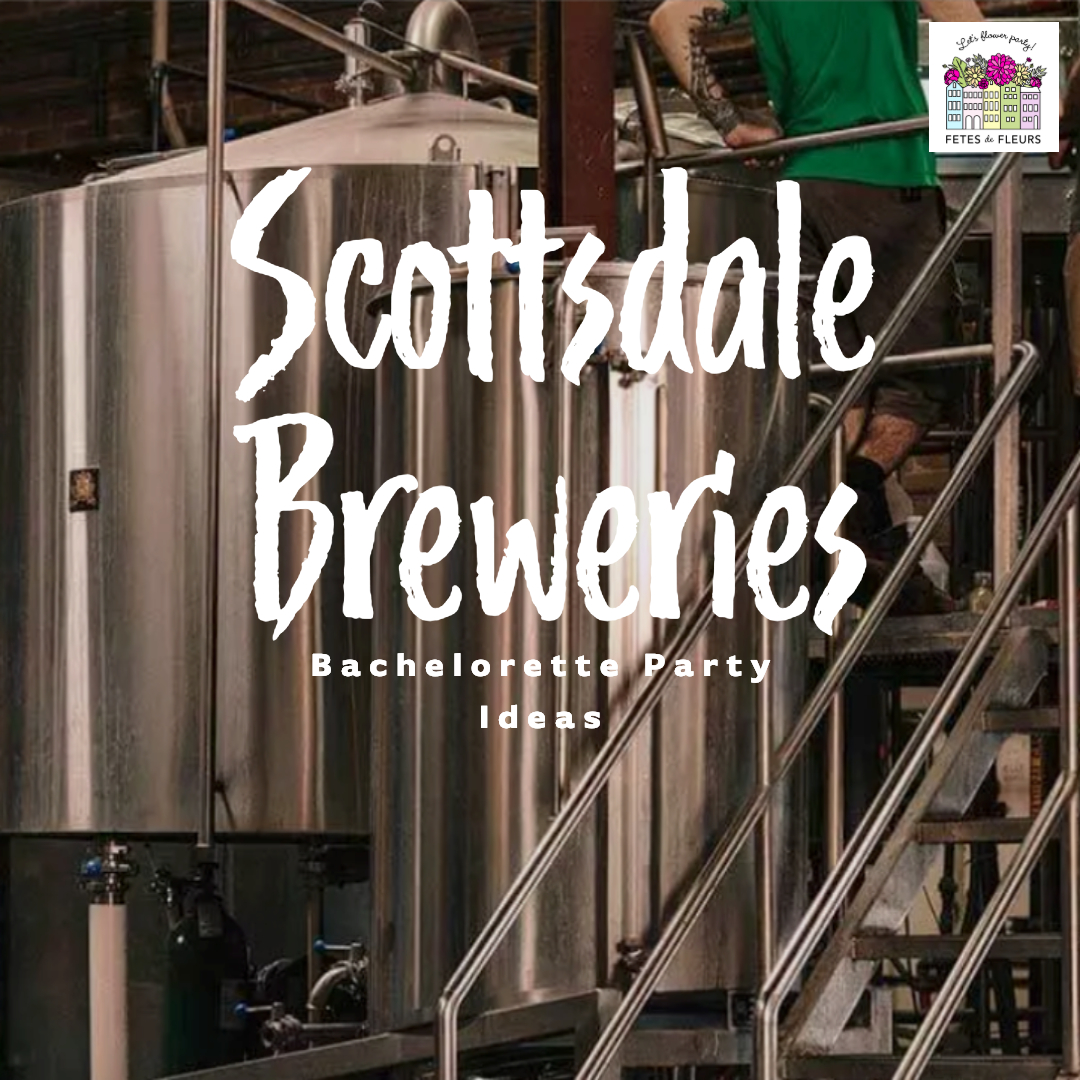 Northeast Scottsdale, about 20 minutes from Old Town.
This place seems like your standard sports bar brewery, but the beers and food are nothing short of exceptional. Definitely has a more laid-back, family-friendly vibe, but it's great for groups and does have an outdoor patio. You'd be doing yourself a disservice if you didn't try their award-winning Cannonball Australian Pale Ale, and be sure to check out the merch area as well - they have some unique shirt prints that would make for a great AZ souvenir!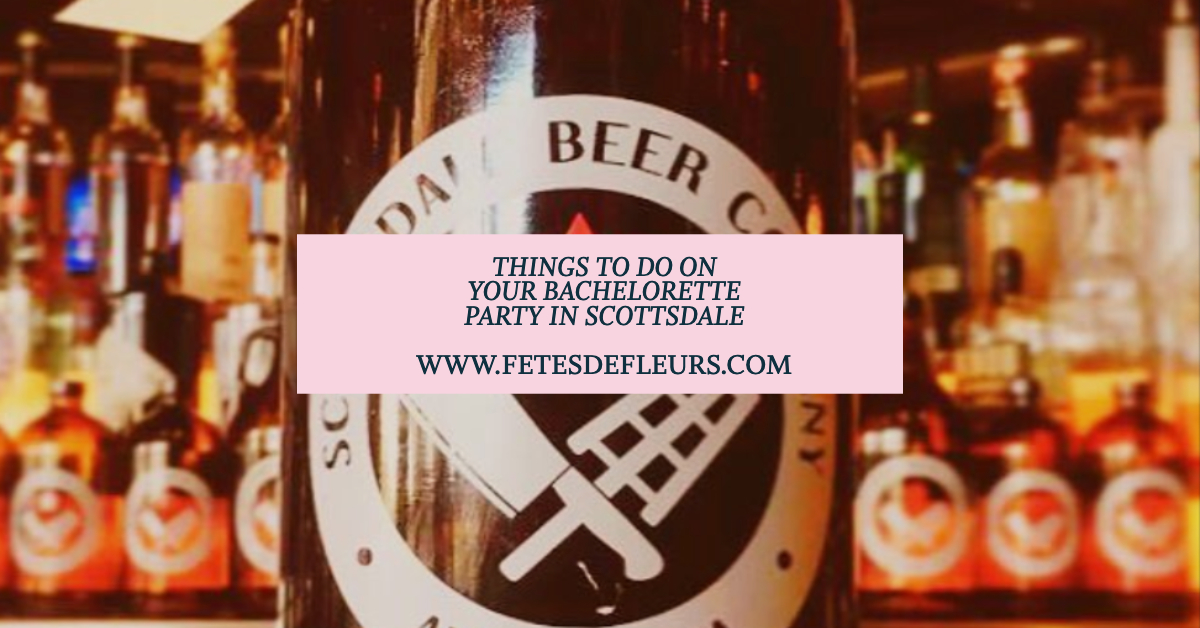 We hope this is helpful for all of you beer loving bachelorette parties making their way to Scottsdale. We would love to help you party in style by doing a flower crown workshop for your bride tribe when you come to Scottsdale. Even doing a flower crown workshop at a local brewery would be so fun! You can request more information about hosting a flower crown workshop with us here. We hope to see you in Scottsdale enjoying some local beers with your flower crowns on, ladies!