Have you always dreamed of the perfect Nash Bach Party, but cried a little when you started adding up all of the costs together? Never fear: Nashville is full of frugal fun if you know where to look! Thankfully I am a local girl here and can give you the low down on all things budget friendly in our great city. We hope that our suggestions help your bride tribe out as you plan for your Nashville bachelorette party weekend on a budget.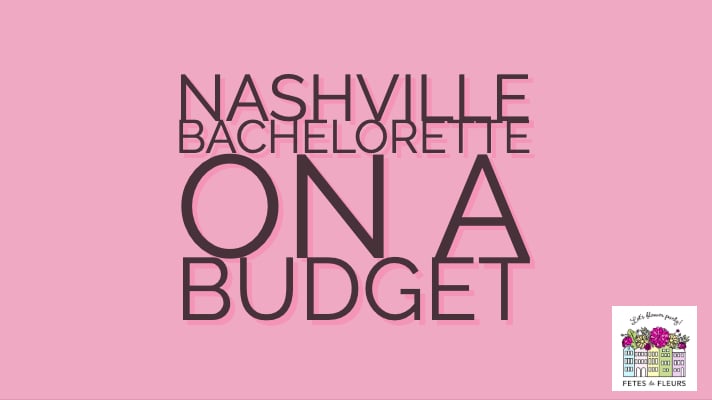 If you're looking to stay in Nashville and save some money, avoid the high prices of downtown Nashville hotels and opt for an adorable AirBNB in a cute neighborhood. You can rent an entire house in East Nashville, Donelson, or 12 South for the cost of a small hotel room! All of these neighborhoods are walkable, and only a short drive to the heart of downtown.
Check out our post about the most walkable neighborhoods in Nashville to give you some good ideas on other neighborhoods besides the downtown area that you might want to stay in.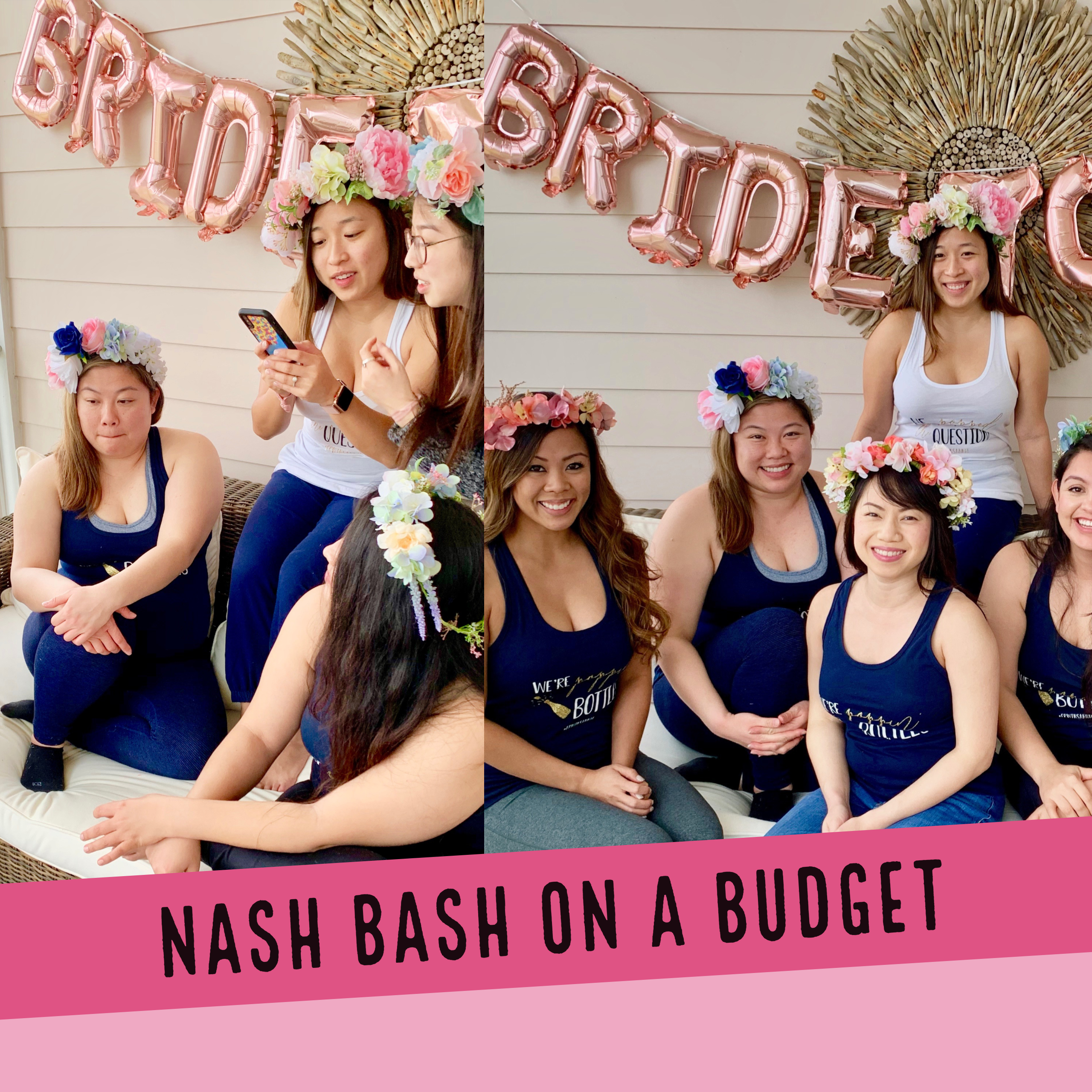 Bachelorette Activities in Nashville for the Nash Bash on a Budget
If you like the outdoors, Nashville has some amazing parks that are free to the public!
Centennial Park is downtown in Nashville's West End. It has walking and biking trails and a full scale replica of the Parthenon in Athens, Greece (yes, you did just read that correctly). It's got beautiful flower gardens, so if you're visiting in the warmer months, don't miss the opportunity to take some adorable photos in your flower crowns from a flower crown workshop with us in front of some Tennessee wildflowers!
Bicentennial Mall is located near central downtown and is adjacent to the Nashville Farmer's Market (free to window shop!) and the Tennessee State Museum (also free!). We thought we would tell you a bit about the Nashville Farmer's Market because it is not your typical farmers market that you might be used to. It is an actual space that is year round and houses farmers, artisans, food stalls, etc. that you can shop at or just browse. We love hitting up places like this in any city that we visit. Always fun to see local businesses in a setting like this. This would be a perfect place to stop at to just browse or grab breakfast or lunch in an affordable setting with good food choices. Check out the Nashville Farmer's Market Instagram here. You can also read up on some of the food vendors at the farmers market here.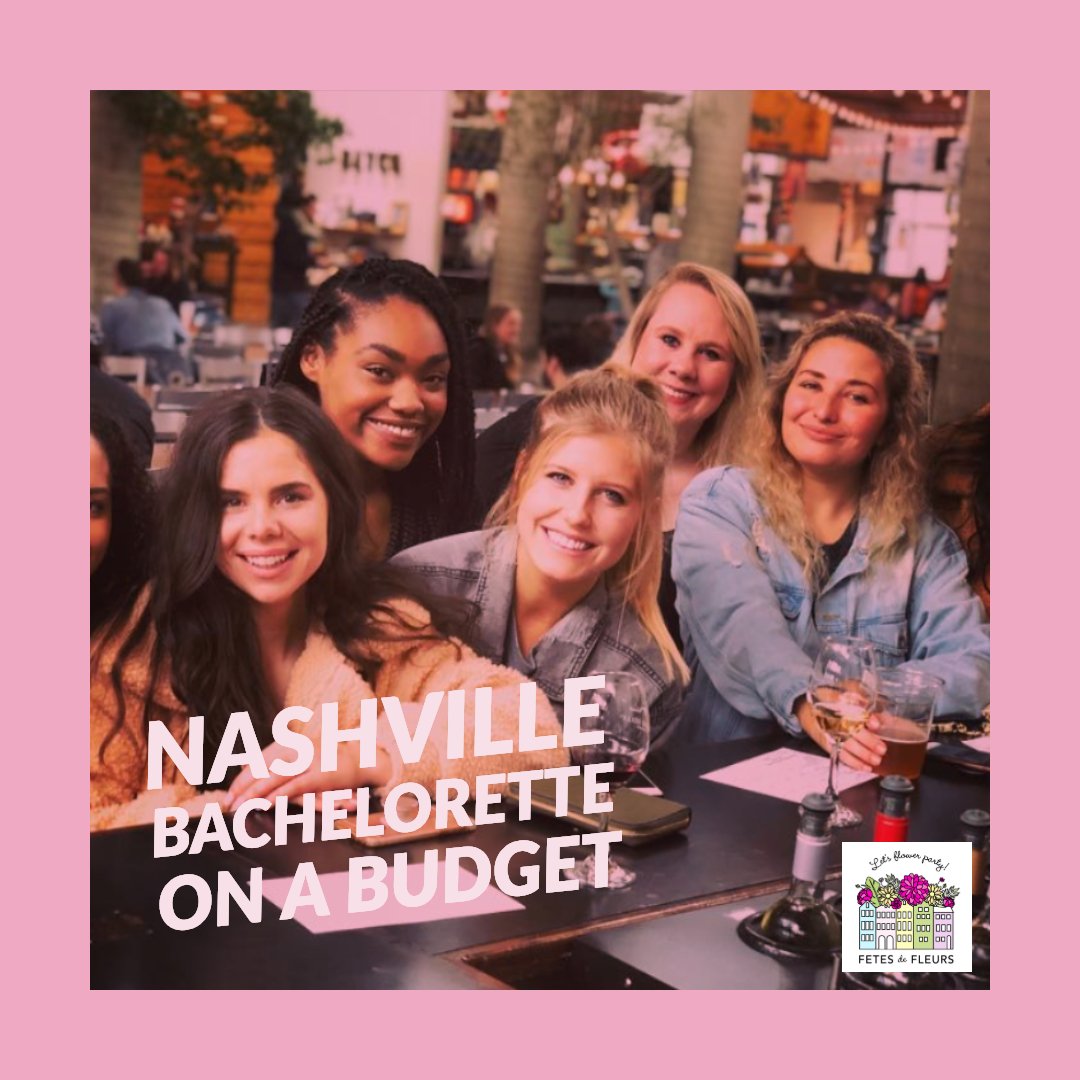 Bicentennial Mall has a full walkable timeline of the state's history, as well as many cool fountains and monuments that make super cool group photo opportunities! We know bachelorette parties and girls weekend groups love a group photo opp. So get your group together and go on some walks around downtown Nashville without spending tons of money, HONEY!
Walk of Fame Park is located in downtown Nashville across from the Country Music Hall of Fame. Take your picture with the stars of some of music's most well known artists, like Johnny Cash, Elvis Presley, and Dolly Parton!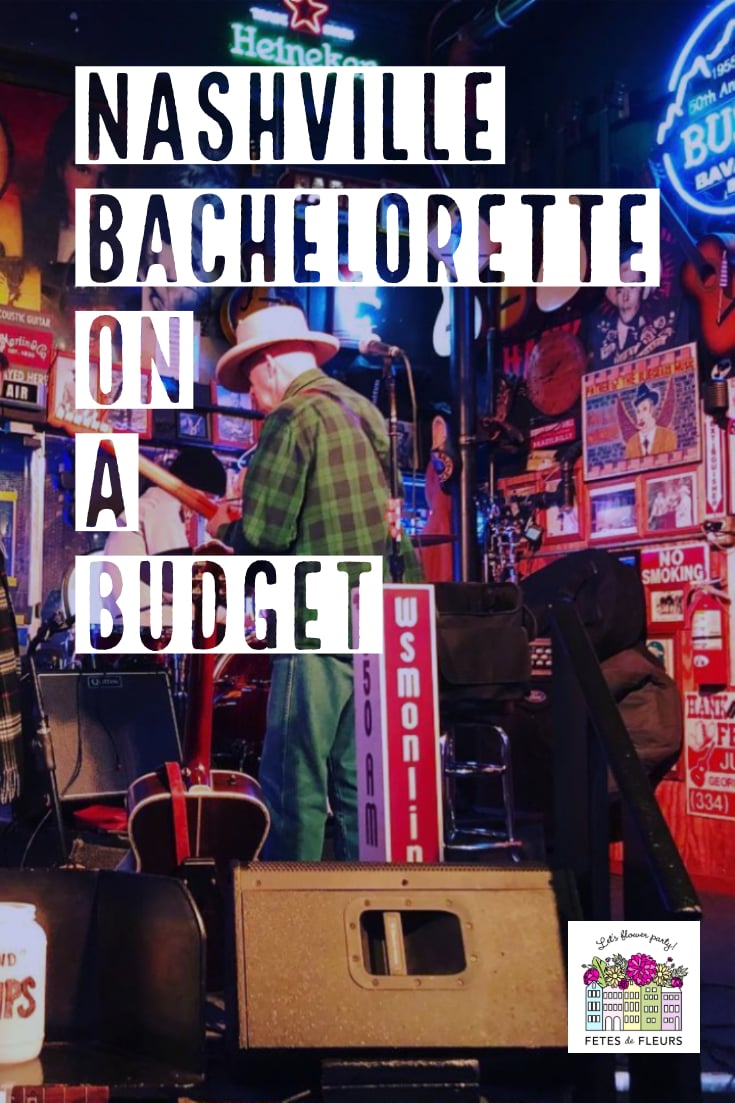 If live music is more your scene, almost all of the bars on Broadway are free if you want to walk in, listen, and dance the night or day away. Most of the popular honky tonks like Robert's Western World and Rippy's don't have a cover, and once you are inside, buying drinks is totally optional! Better yet, wear your best matching bachelorette party outfits and let some of the other honky tonk patrons buy your drinks for you. You will find nice people bopping around the honky tonk area and it is so fun to just bop into some of these places- sing and dance to the music then bop onto the next one.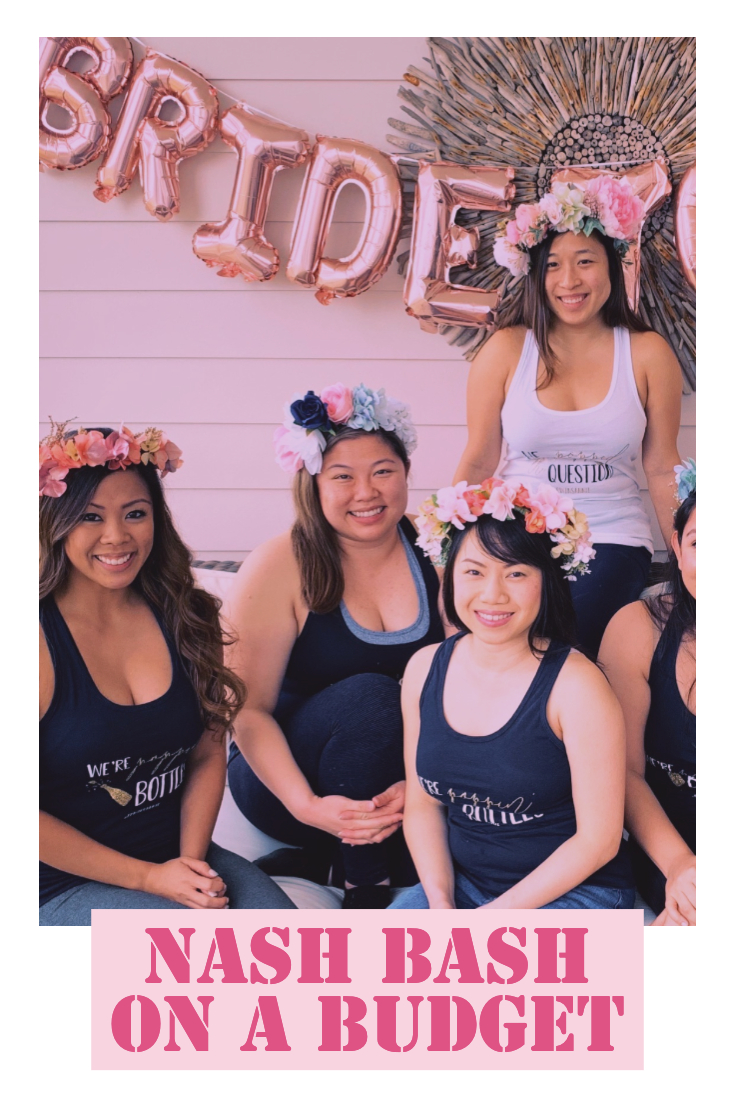 Food and Drink on a Bachelorette Budget in Nashville
Nashville is quickly becoming a foodie city, but your bachelorette bash can get great eats on the cheap! Two super affordable options are tacos and hot chicken (a Nashville staple).
Taco places in Nashville on the cheap but still great!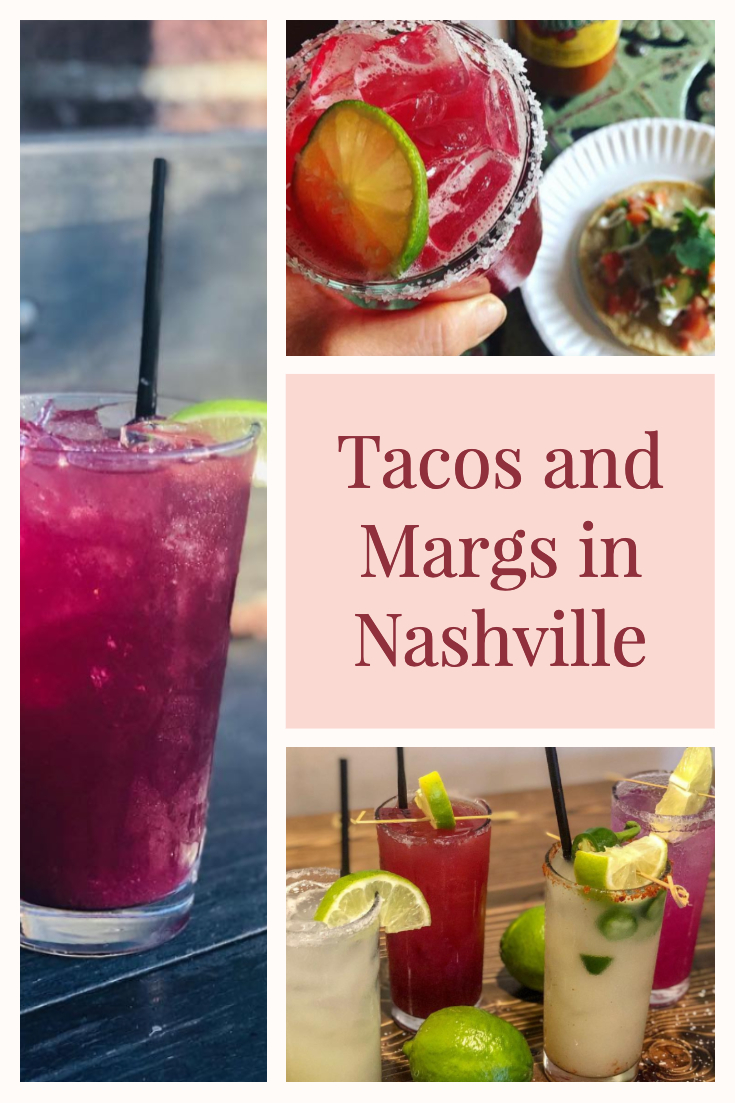 Nashville hot chicken joints you have to try
You can have a super filling and TRUE Nashville meal for less than $10 a person at any of the places listed above. We promise you they are very good too and you will be so happy you tried them!

Great drinks for happy hour in Nashville
If you're looking for inexpensive drinks, happy hours are your new best friend here in Nashville!
Almost every bar and restaurant in town does a killer happy hour where you and your bachelorette babes can enjoy inexpensive drinks before a night on the town.
Two downtown faves of ours with drinks for $5 or less! You cannot go wrong with either of those. Be on the lookout for good happy hour options anywhere you go.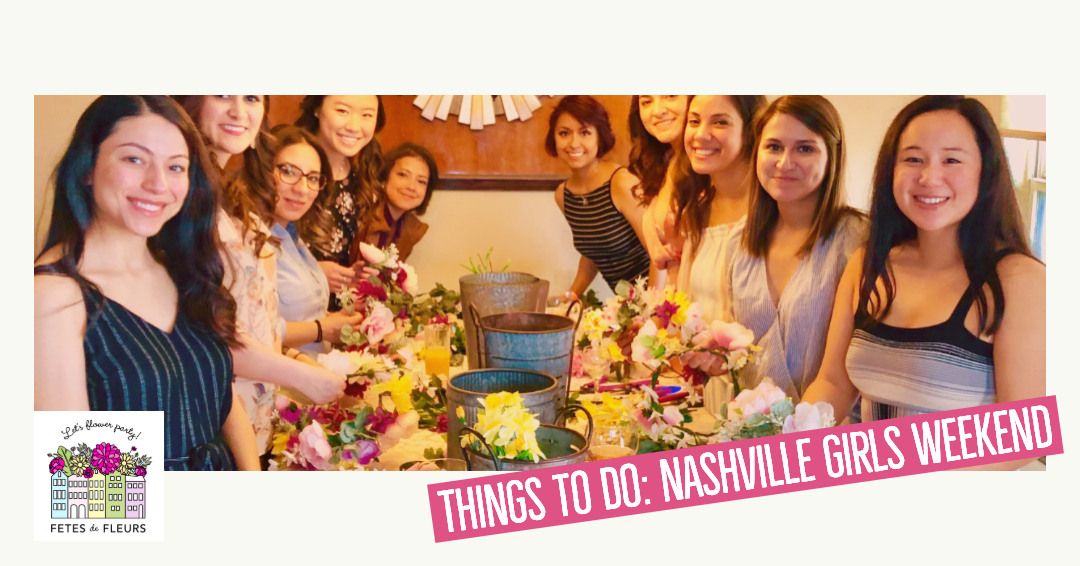 When you're planning your Nashville Bachelorette Party, always check for upcoming festivals that we might be having.
There are free festivals year-round in Music City, and almost all of them would make for a great Nash Bach activity. The two largest are CMA Fest and Live on the Green.
CMA Fest is in June and charges admission for the nighttime concerts, but during the day there is a free street festival with awesome music!
Live on the Green happens every Thursday night in August and culminates with a blowout Labor Day Weekend festival. No tickets are required and all the music is free! You could spend your entire bachelorette party hopping around a festival in your matching flower crowns and go home happy.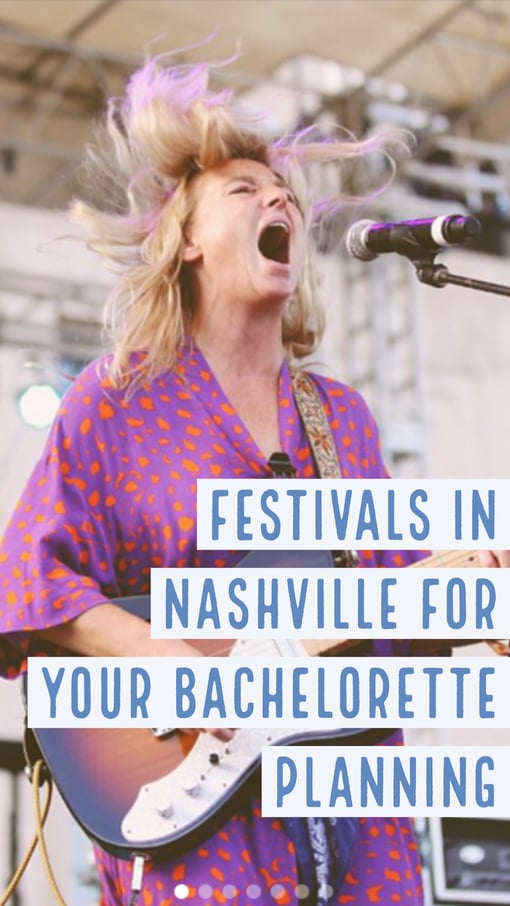 Don't be afraid to just walk around some neighborhoods! Some of the best (free!) entertainment can be found window shopping and people watching. We suggest these Nashville neighborhoods for bopping around in - just walk around and take in the sites. Head into some stores, restaurants or bars - or just take in the sights.
East Nashville
12 South
The Nations
The Gulch
The West End.
BUDGET TIP:
Nashville is a college city, so if you still have a student ID, don't forget it! A lot of the fun museums and attractions (like the Country Music Hall of Fame and the Frist Art Museum) have a pretty sizable student discount if you show them your college ID card.
We hope you enjoyed some of our tips here on how to spend a bachelorette party in Nashville on a budget or even a girls weekend in Nashville on a budget. If you are looking for more fun ideas and things to think about doing while in Nashville for your weekend trips make sure you check out all of our posts on our:
On that page we link to all past blog posts about Nashville and all the things we would recommend you knowing about if you are coming here for a Nashville bachelorette party or Nashville girls weekend. You can always reach out to us at ali@fetesdefleurs.com with any and all questions. We have 3 flower party hosts here in Nashville to help you with all of your Nashville party needs. We hope you will consider a flower crown workshop with us as part of your Nashville bachelorette party activities. You can request more information on how our Nashville bachelorette parties work here.