Planning your bachelorette party in Dallas or a girls weekend trip to Dallas?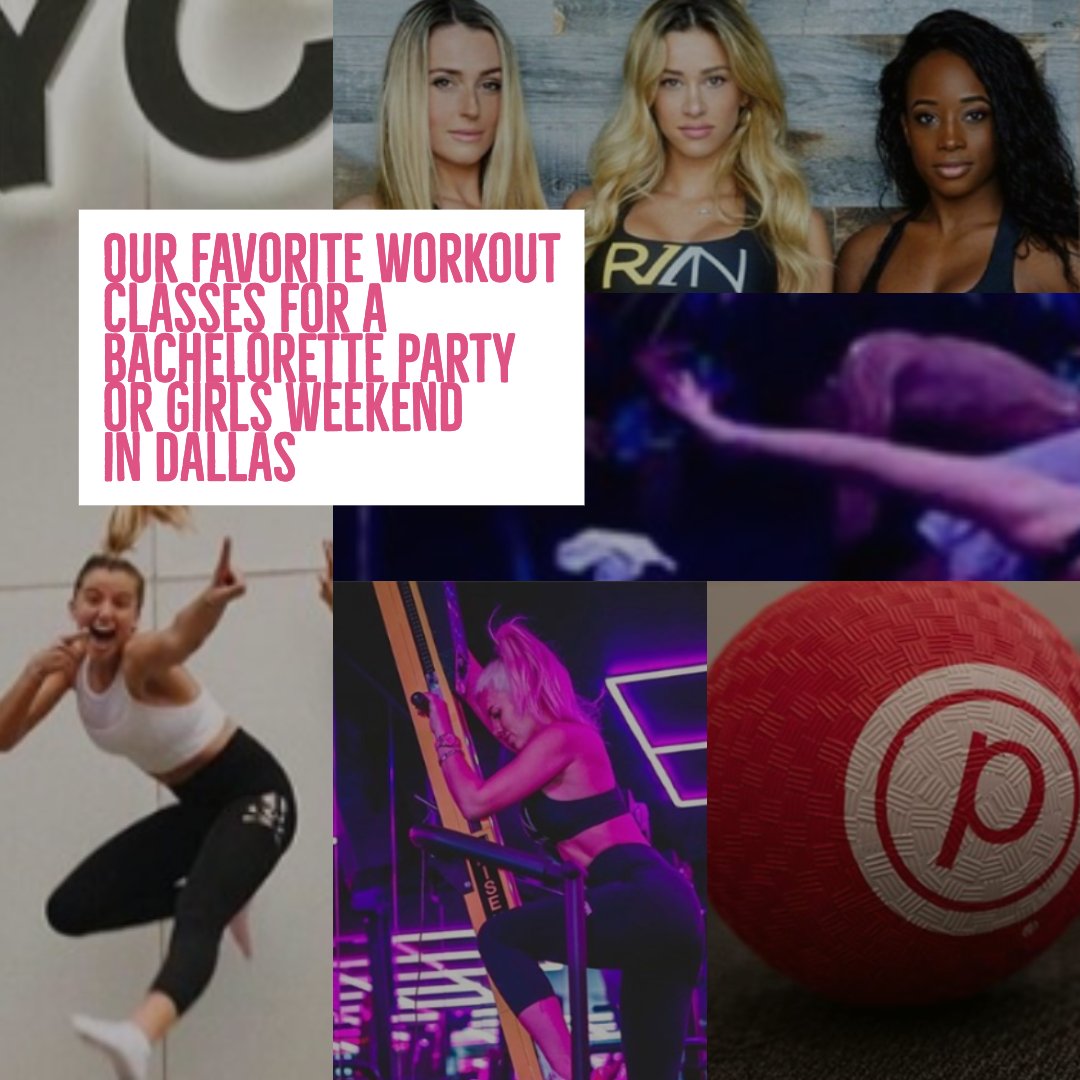 We think workout classes are always a fun way to get everyone together and get ready for an awesome weekend with your bride tribe or besties. You don't even have to be a fitness enthusiast to enjoy workout classes these days, just go in with an open mind ready to have some fun with your best friends. Every city that we have flower party hosts in has awesome choices when it comes to workout classes or group fitness classes. We also know that a lot of our bride tribes like to have a theme for their bachelorette parties and one that we see a lot of is, "Sweating for the Wedding!" We think that if you add in some workout activity to your weekend away you don't feel as bad for unwinding, drinking and eating your way through that city!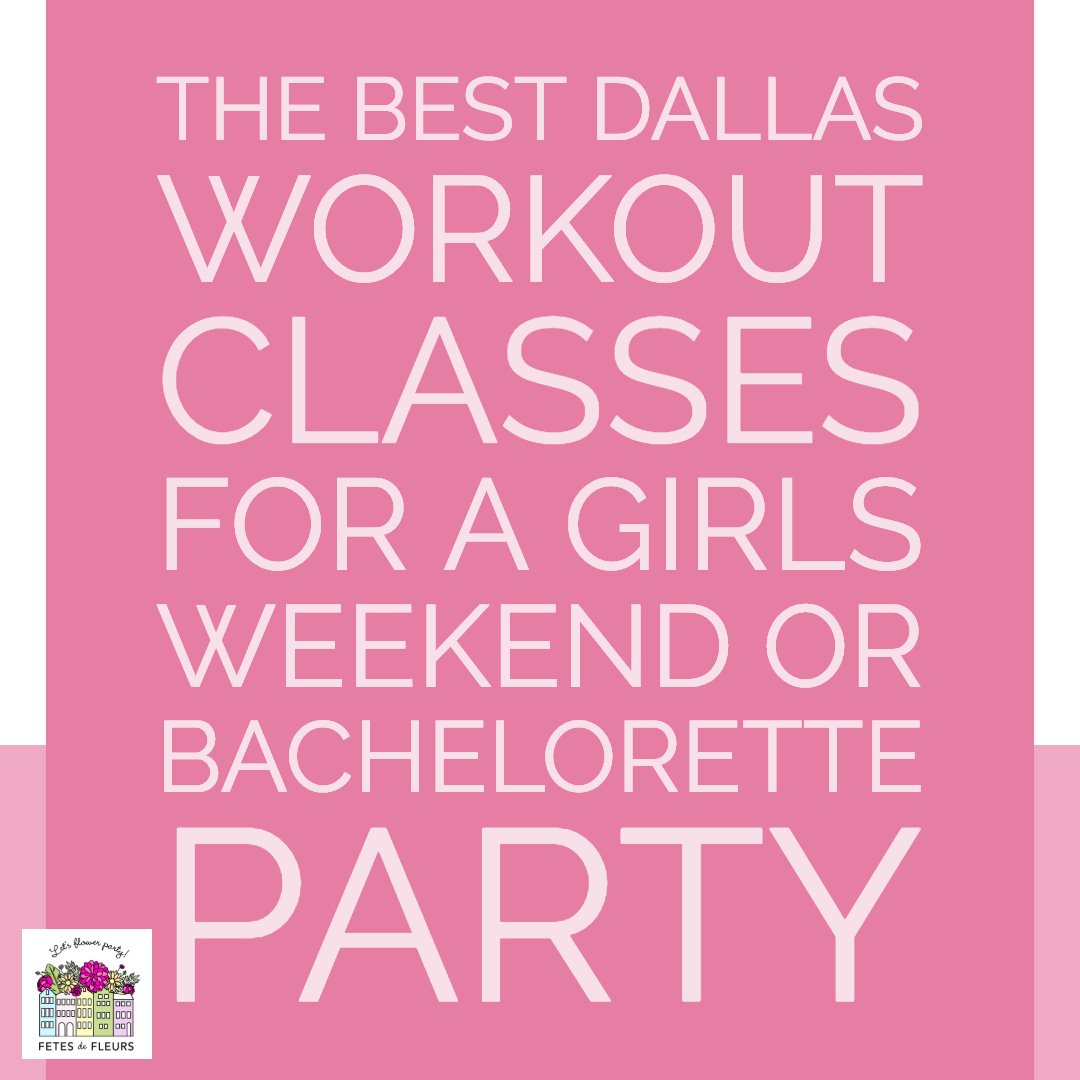 So grab your girls and get your sweat on with these awesome group workout classes that we have found for you in Dallas!
Most of these studios offer your first class free as well and are in the hottest areas of Dallas. Start your bachelorette bash or girls weekend in Dallas by getting that heart rate up, or hit a class before sipping mimosas at brunch. We know you won't regret any of these cool workout classes with your bride tribe or girlfriends on your weekend trip here in Dallas.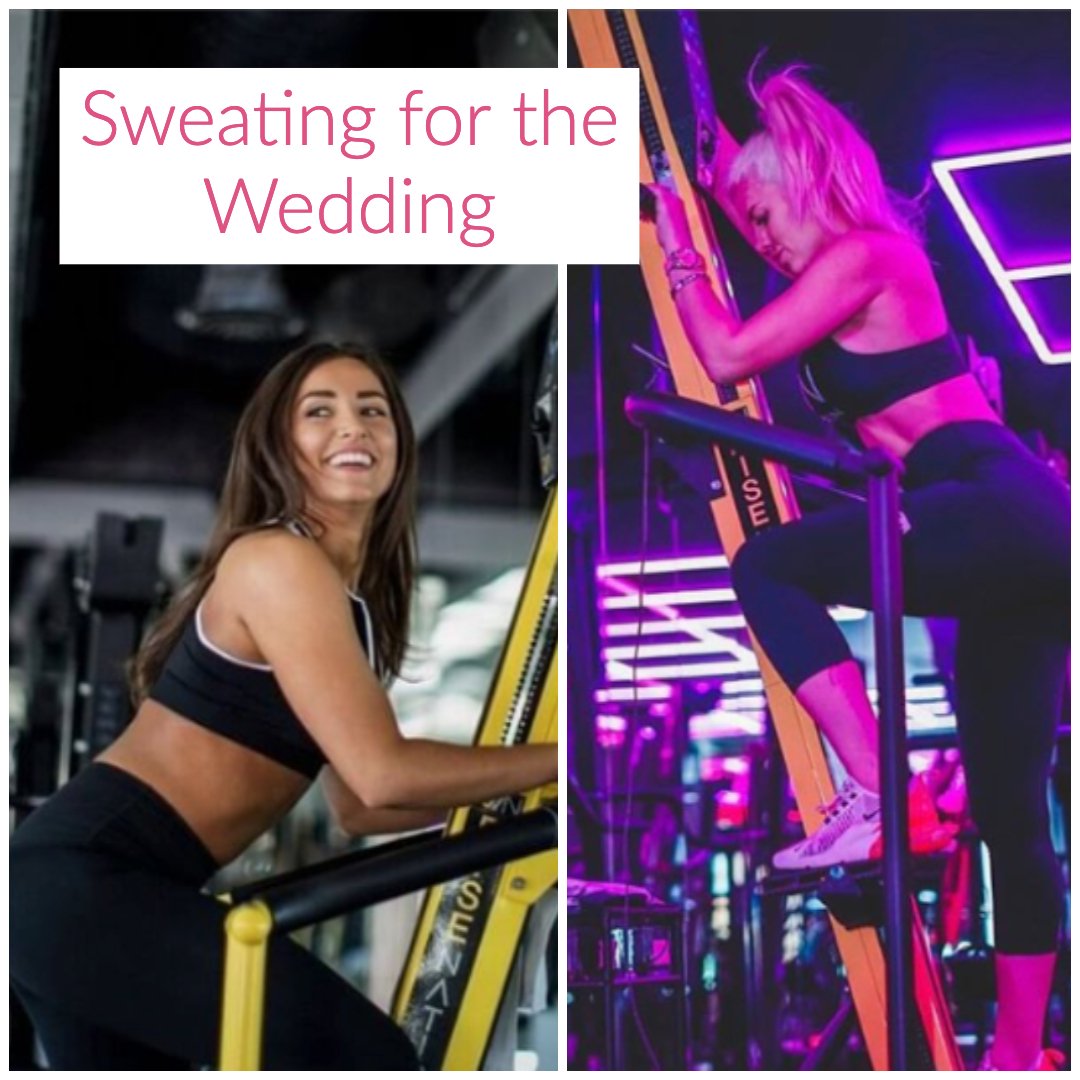 This class is a high intensity but insanely fun cardio class. The studio is completely blacked out with rows of Versa Climbers (think standing stationary bike), and when the first beat drops the room is transformed into LEGIT, a club! I like this workout because it is challenging, but only 30 minutes so it is the perfect class if you are looking to sweat on your bachelorette but have a jam packed schedule for your weekend. Also, I first found out about this workout when watching The Real Housewives of Beverly Hills and when we got a studio in Dallas everybody couldn't wait to try it! So if you are looking for the IT class to get your sweat on in Dallas on your weekend - we highly recommend trying this out. Check out Rise Nation on INSTA here.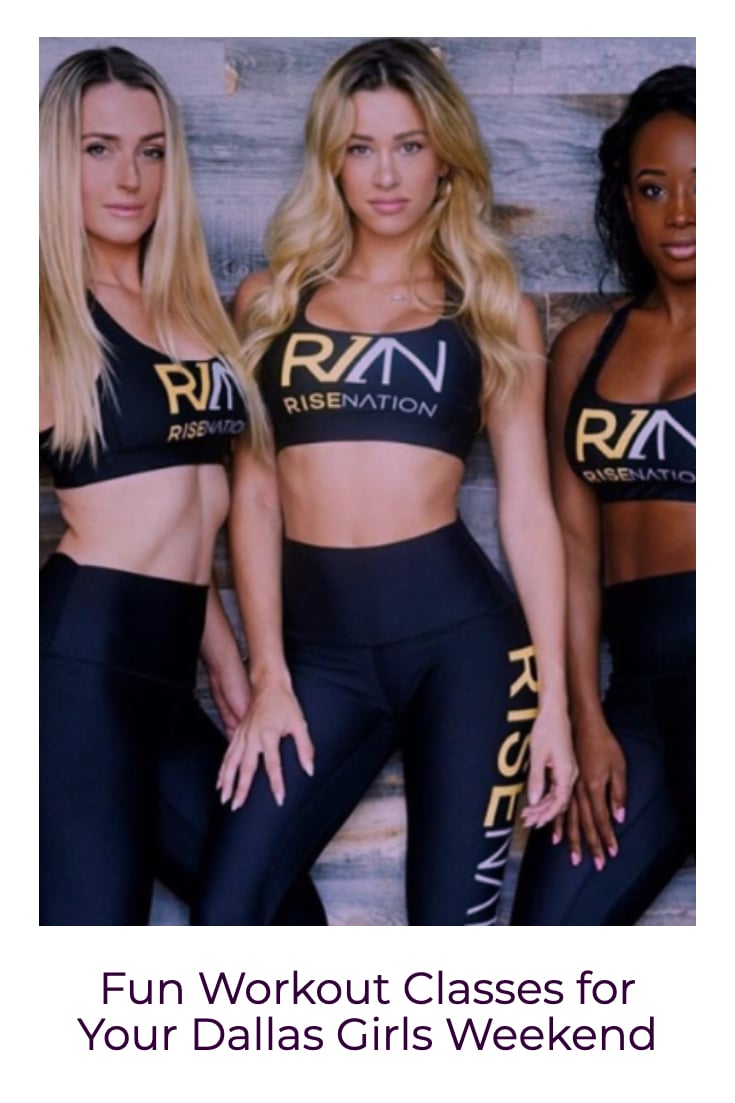 There are dozens of barre studios around Dallas, but Pure Barre by far has the biggest following and community! Barre is a pilates based class that will leave you feeling like a boss ballerina bride on your way out to brunch or day drinks post class.
Pure Barre also has multiple locations in the Dallas area, so whatever neighborhood you decide to stay in here in Dallas, there will be a location near you! I suggest calling the studio and booking your own private class for you and your bride tribe to get the full barre experience.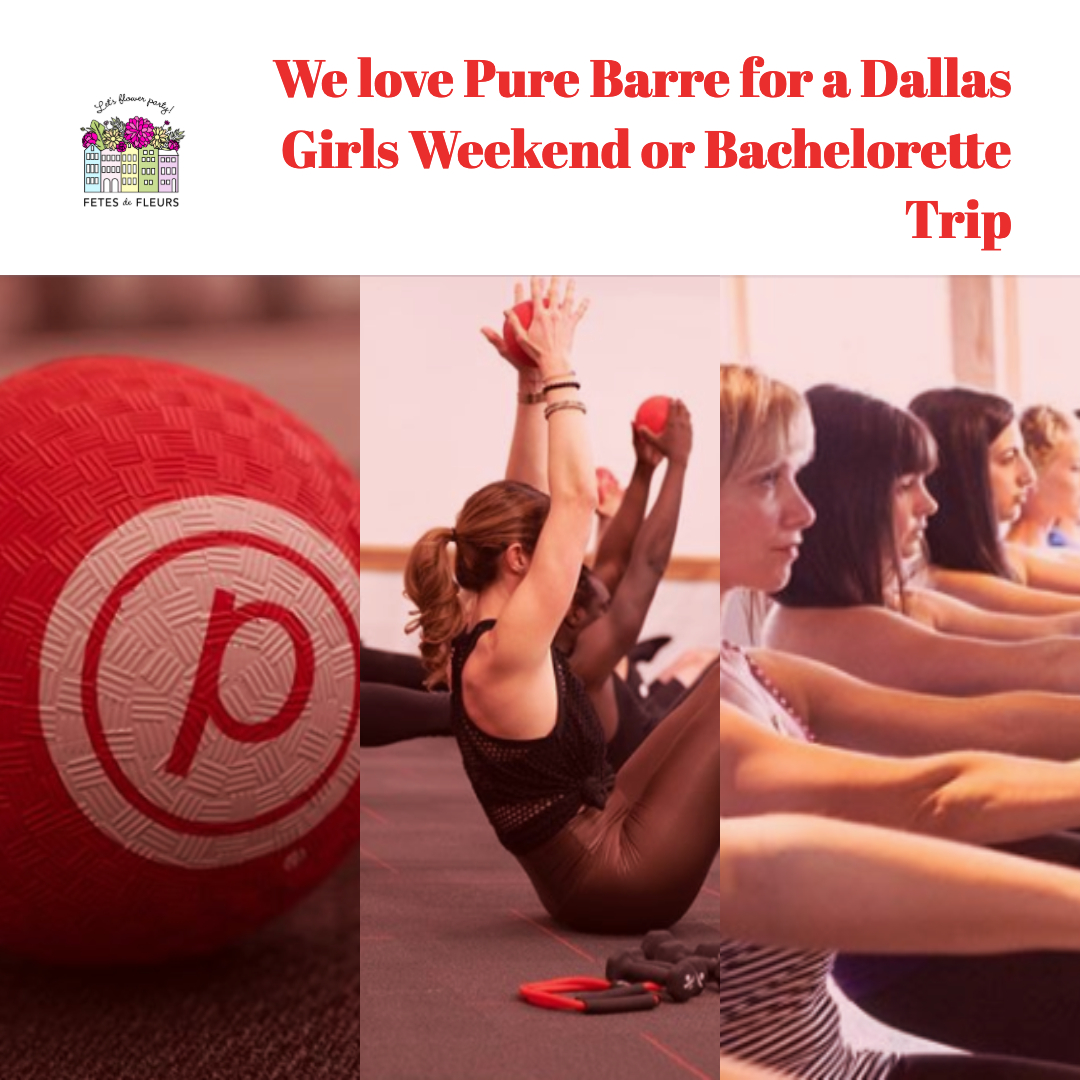 The hype is REAL. There is a reason this workout studio has a cult following and so many celebs love it. Like any cycling class, your heart will get pumping and your legs will feel like jello after, but at a SoulCycle class you will leave feeling like a magical unicorn ready to slay whatever comes your way. Reserve your class early with your ladies because this is a popular workout here in Dallas with only two locations in the best areas.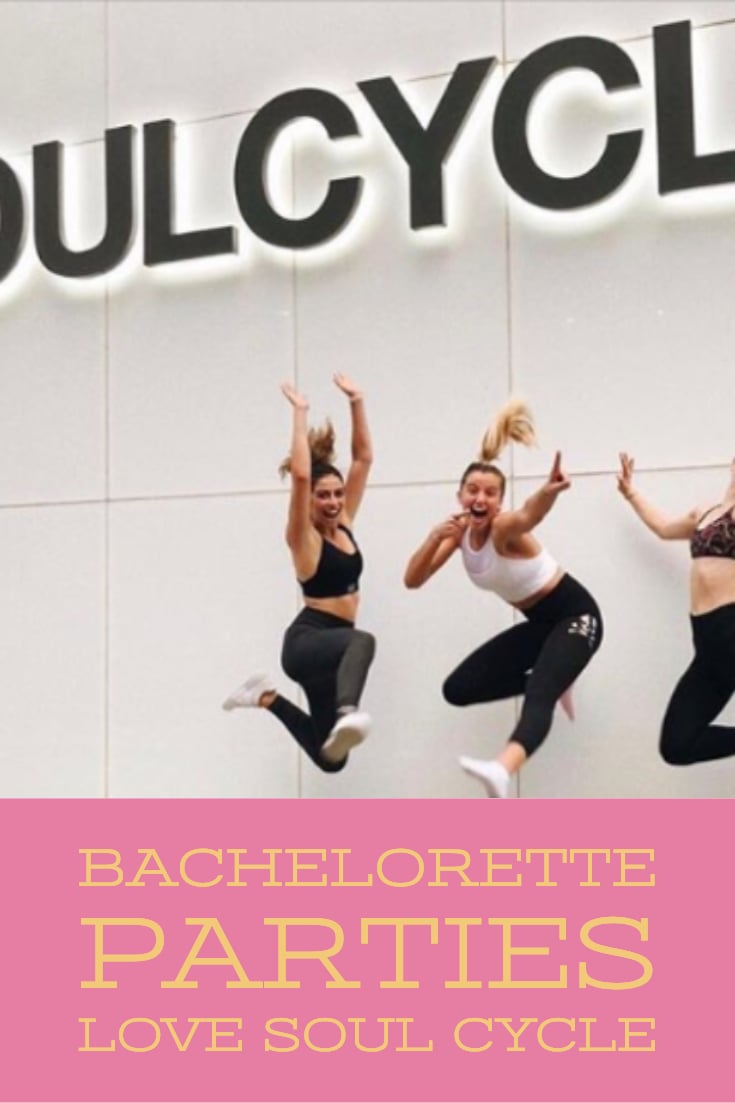 If you and your girls want to get zen before your wild night out, Black Swan is the coolest new yoga place in Dallas. Classes are donation based (so basically FREE) and they are open to all levels!
The instructors are so chill and fun, that they will challenge the most advanced yogi or modify the moves for any beginners. I always leave feeling way better than when I went in, and I think it would be the perfect way to wrap up an exciting bachelorette weekend here in Dallas.
Feel free to check out their Instagram here.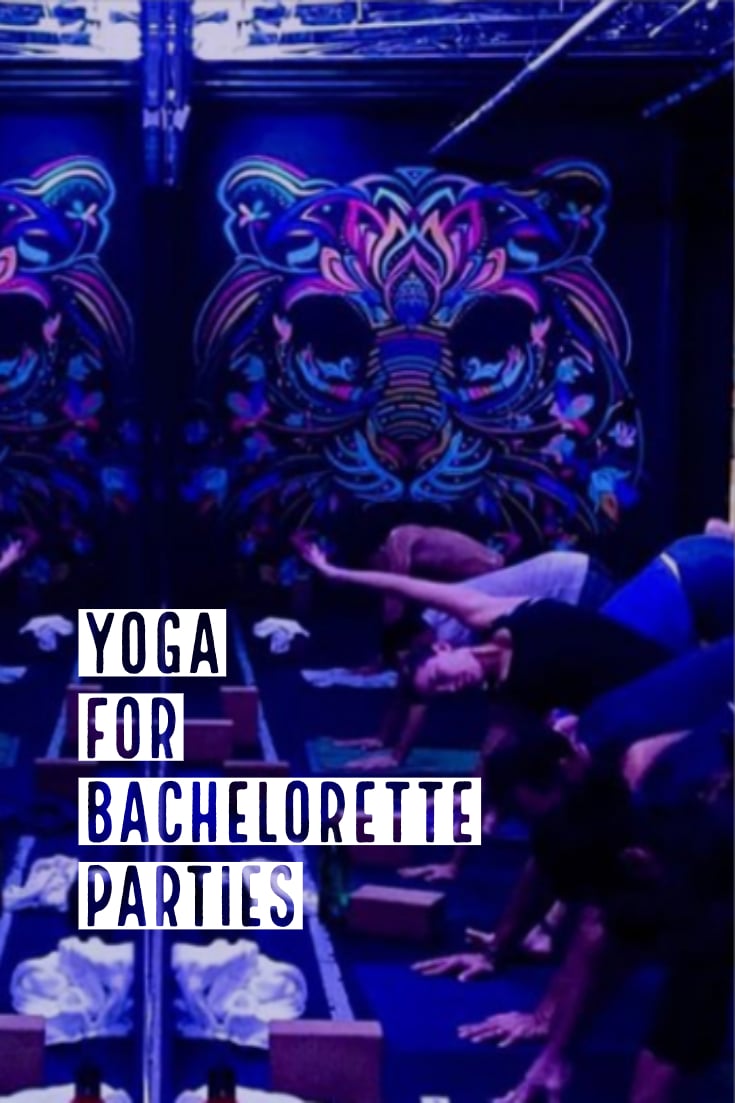 Thanks for reading along on what we think are the best group workout classes for a Dallas girls trip or a Dallas bachelorette party! We hope that these got you excited for planning your bachelorette party or girls weekend here in Dallas. You can also check out all of our recommendations on things to do in Dallas on our Guide to a Dallas Bachelorette Party here.
If you are also looking for other activities for your bachelorette party weekend in Dallas or a girls weekend trip to Dallas of course we have to TOOT TOOT our own horn here. We do flower crown workshops and floral arranging workshops at your house, airbnb or hotel. If you are looking for fun and cute, girly ideas for a ladies night in, bachelorette party or really any other celebration in Dallas fill out the form here to learn more about how our floral workshops work. We would love to help you have fun with flowers!