This past Sunday was a day for the history books for our business, Fetes de Fleurs, as the FIRST DALLAS FLOWER CROWN PARTY TOOK PLACE!!! After only launching in Dallas a couple months ago, finally getting to showcase everything Fetes has to offer was so exciting! We can't wait to have more floral parties with the Dallas area in the weeks and months to come. This is a great activity for bachelorette parties in Dallas, bridal and baby showers, birthdays, girls nights in, and many other celebrations. So just reach out by filling out our Dallas flower parties form here and we can help you have a fun night with a floral activity making something beautiful with friends.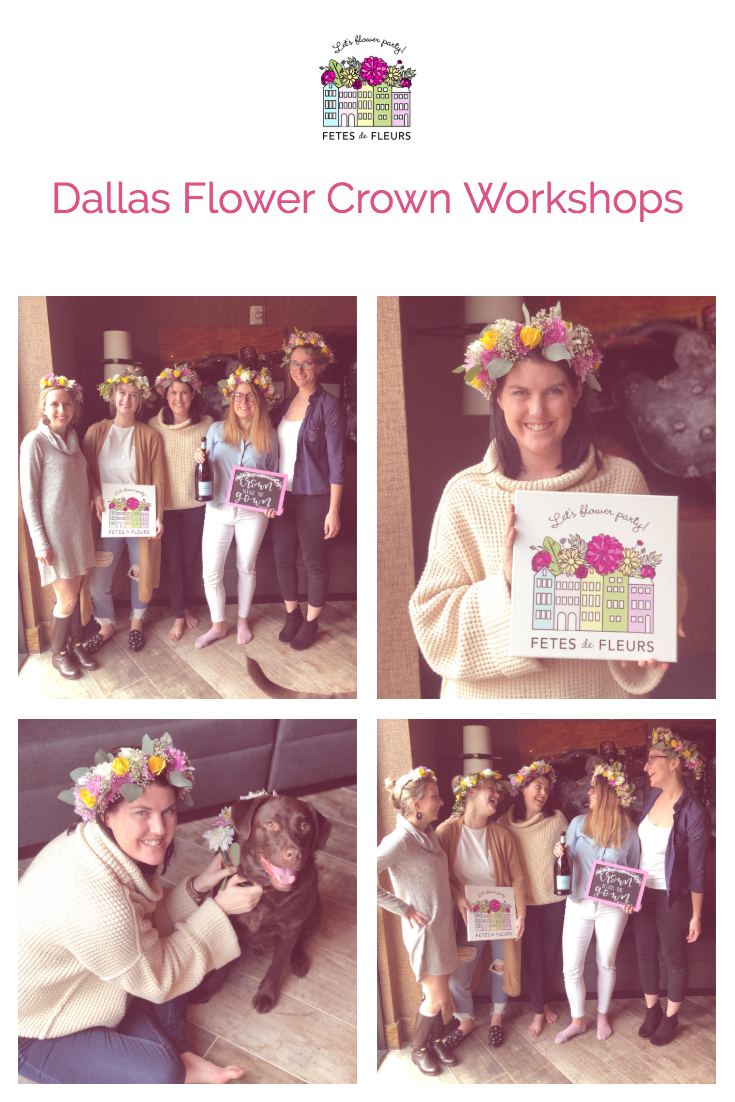 This group of girls were celebrating their bride to be in Dallas with some of the girls traveling from other cities like Austin and even Washington! (PS we have a flower party host in Austin too so if you are ever there and want to flower party there you can)!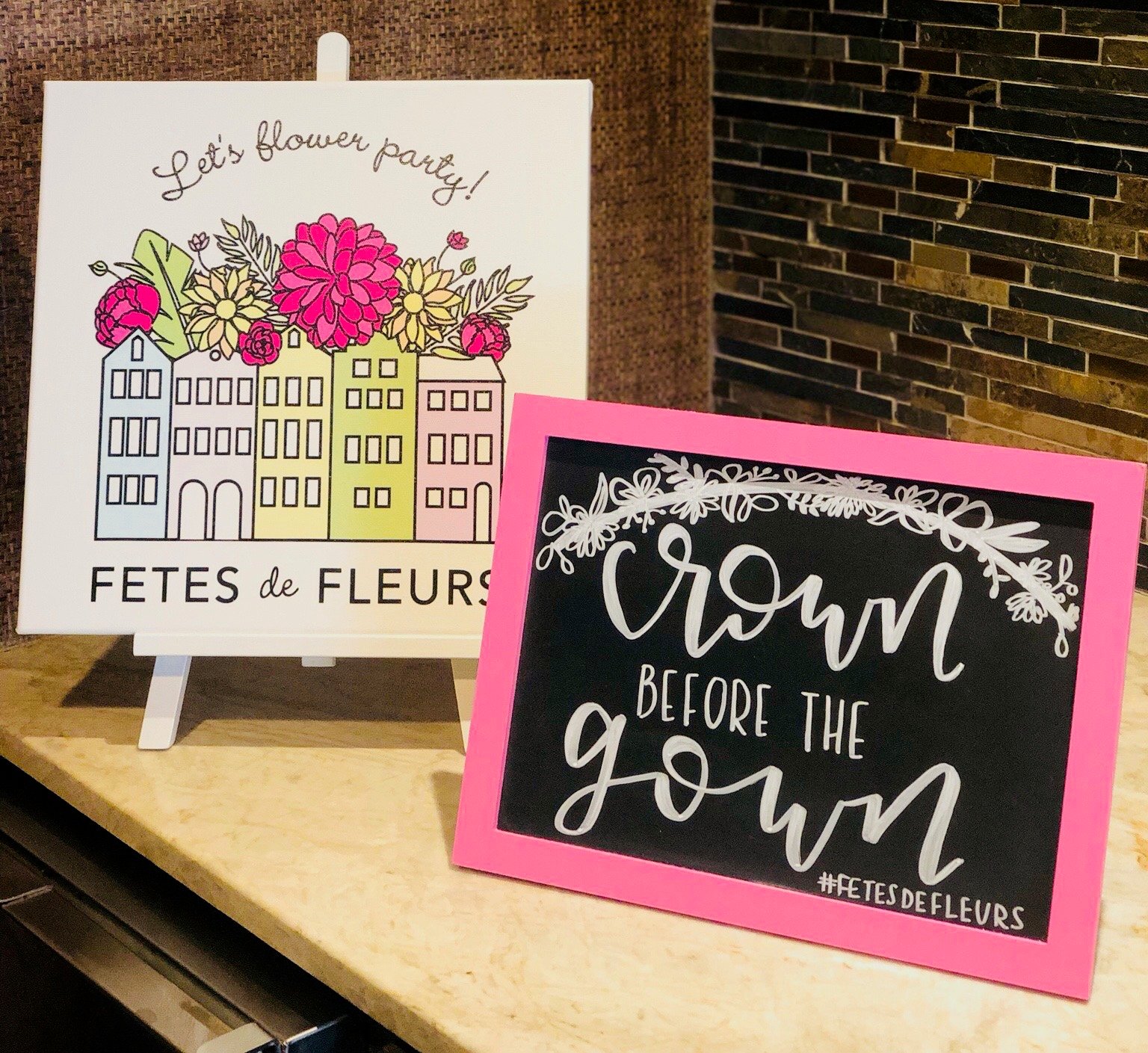 This group chose to end their weekend Dallas bachelorette bash with a relaxing flower crown party. I loved this idea because it was something for them to all do together over an activity learning some thing new with flowers to wrap up the perfect weekend and put a bow, I mean flower crown, on it! We can help your group in any city that we are in to put a fun twist on any kind of celebration over flowers. Our signature floral class is our flower crown workshop which is what this group did for the Dallas bachelorette party activity.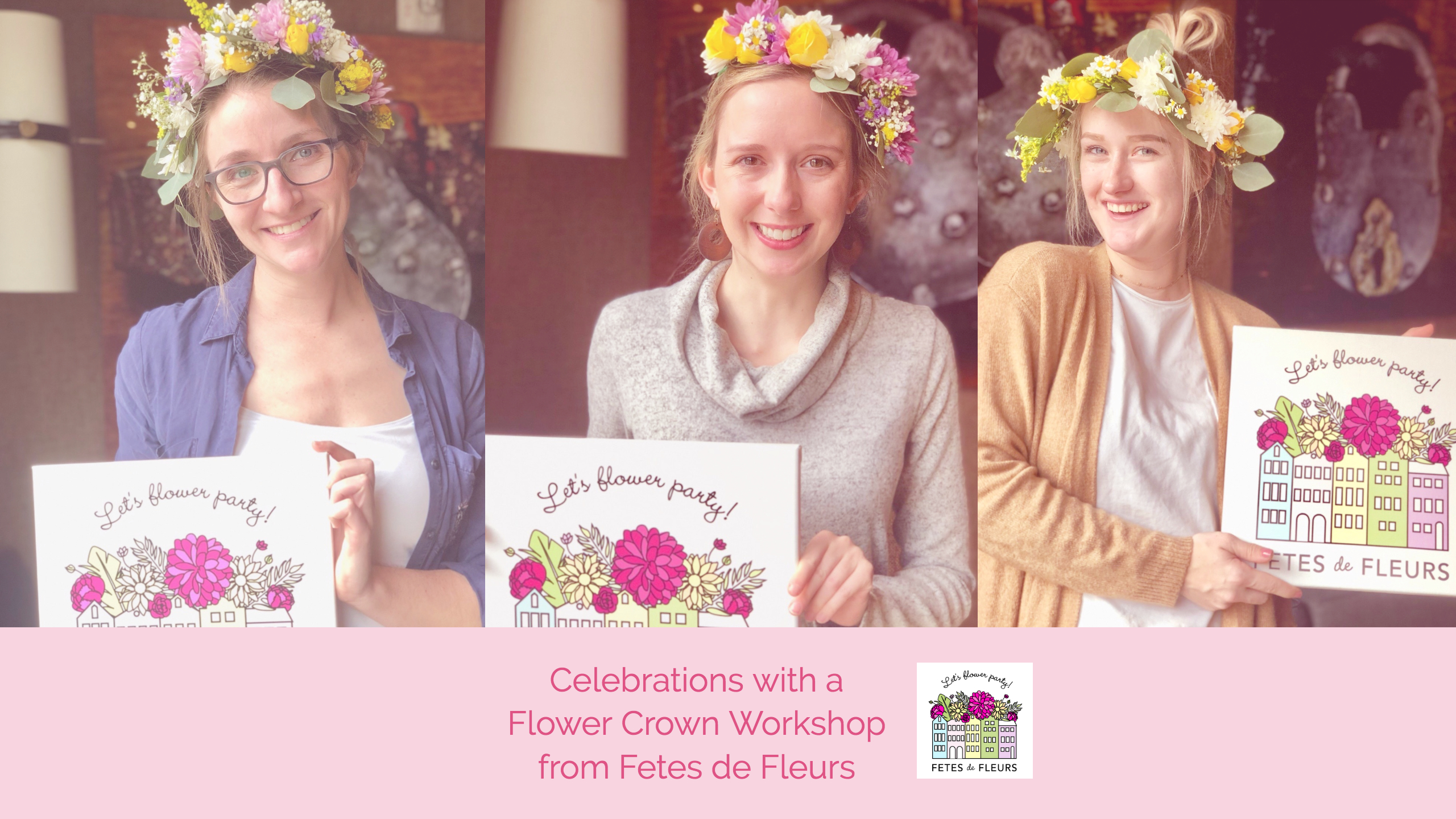 Whenever we arrive at our flower parties we setup our signature flower crown bar as you can see in the picture above. We source real or silk flowers depending on what the group requested in communication before the party. You can see here this group wanted real flowers with yellows and purple colors. We were so glad that the color scheme worked out just right. :)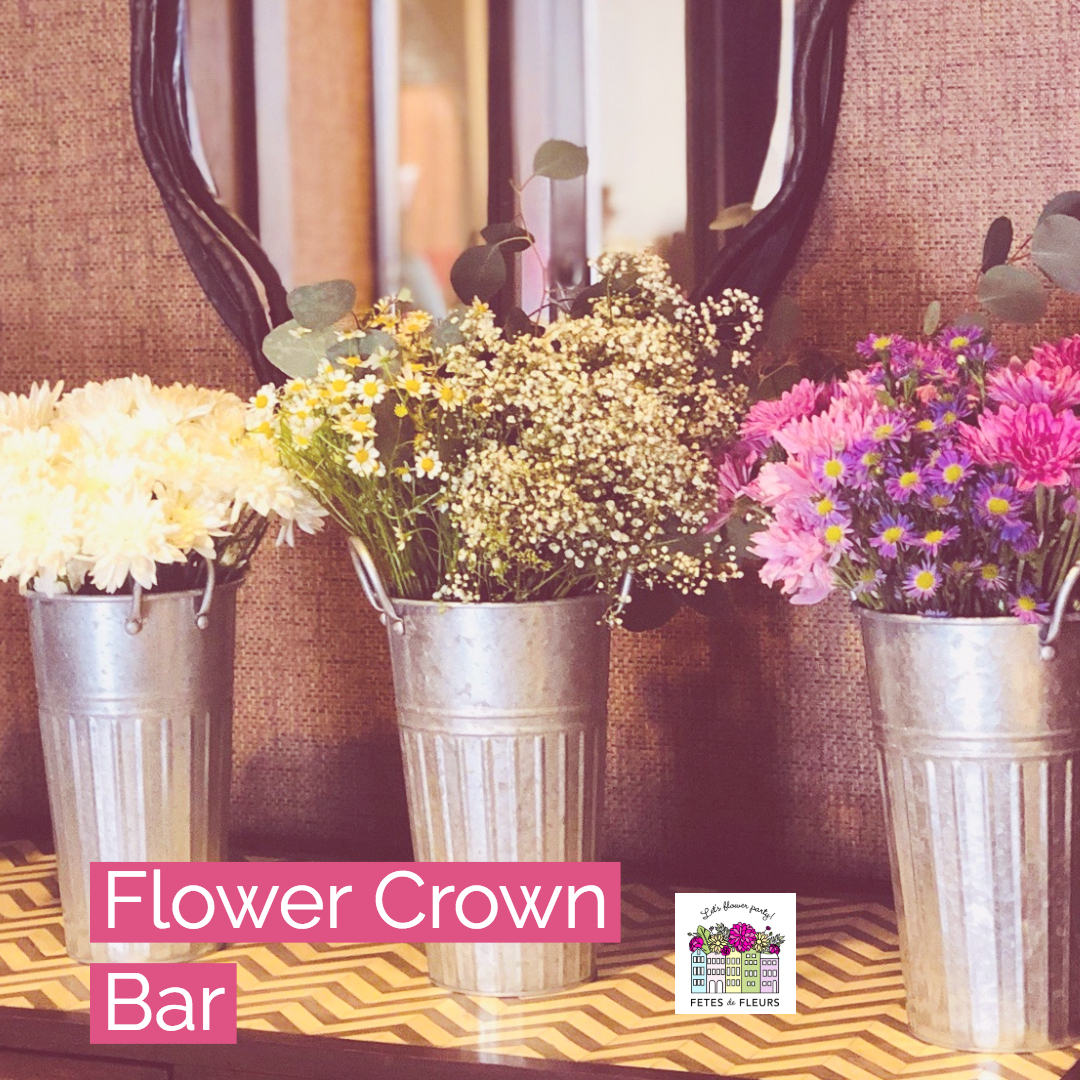 The bride and her best friends had done a peddle bike tour of Dallas and night out on the town before hand, so Sunday was the perfect day to wind down the weekend. A perfect cap to their bachelorette party weekend in Dallas, if you ask us!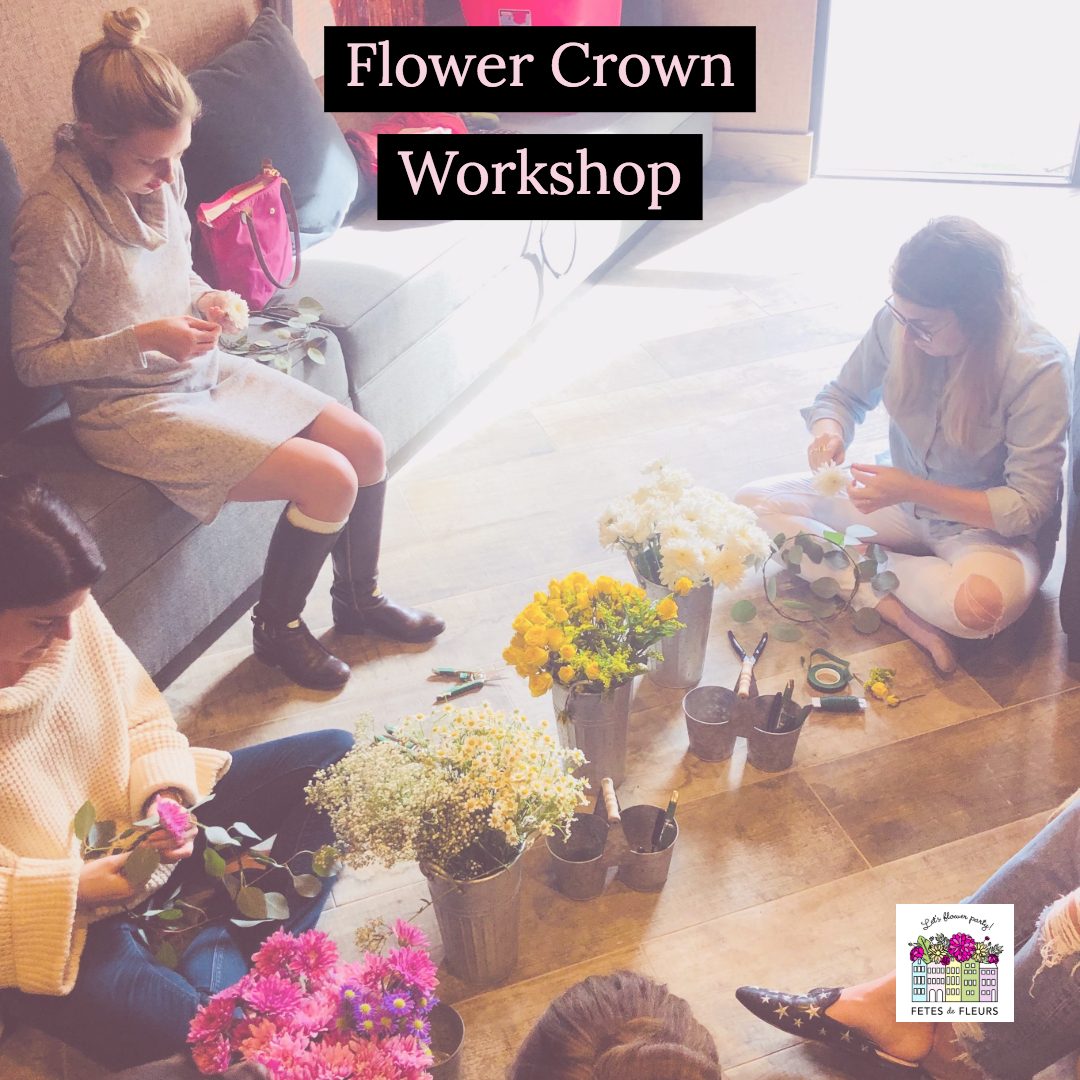 I met the girls at the hostess' apartment complex where they had just walked back from sipping on mimosas at brunch. This is definitely a great way to start a Sunday over a bachelorette party weekend. Mimosas, and flower crowns to end a Dallas bachelorette party weekend. SMART LADIES!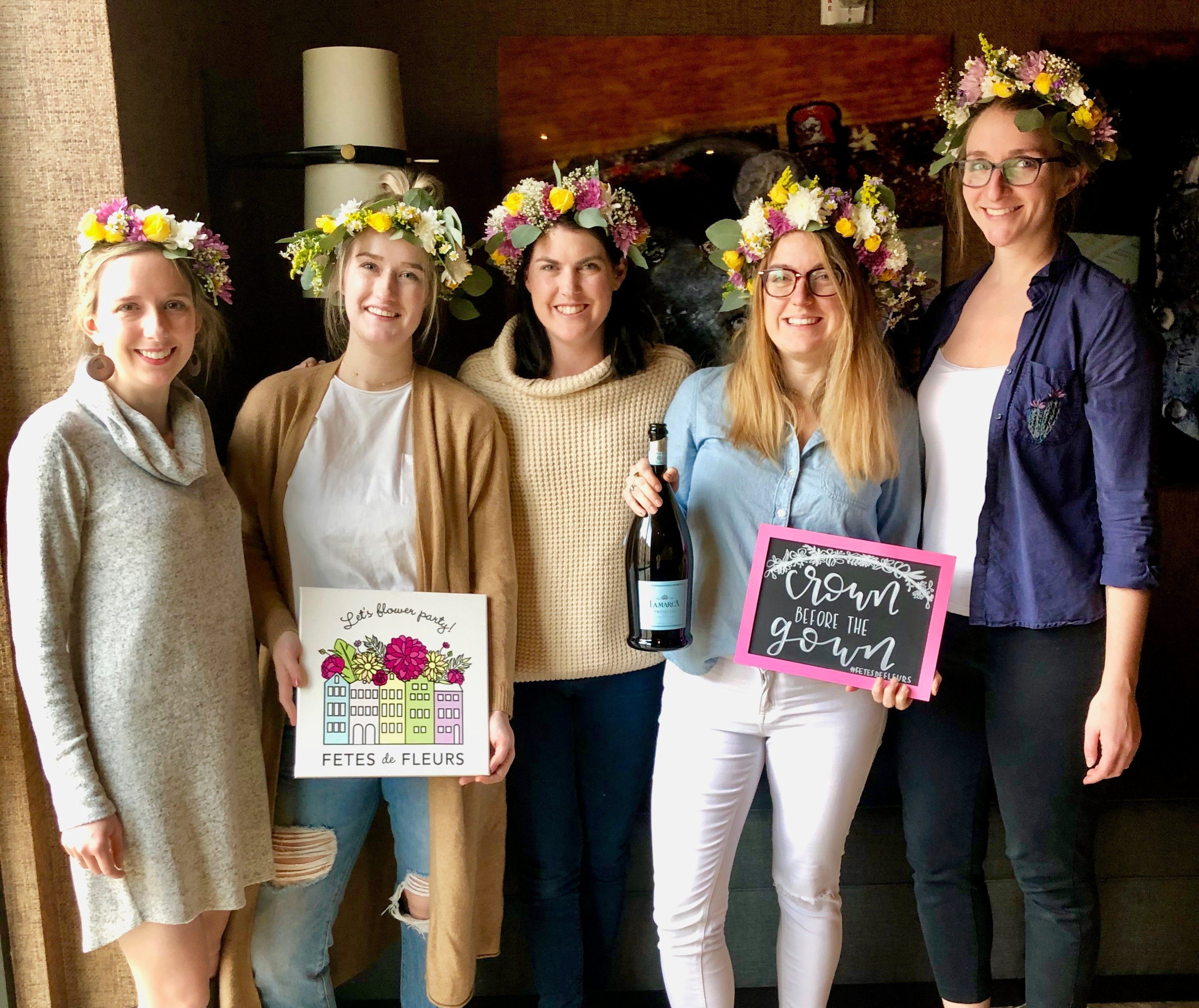 This apartment complex was so cool that it had a common area room called "Uncorked" that was a wine lounge with plush chairs and modern decor. It was such a chic place for the party, and she didn't even have to rent it out! Fetes will come to anywhere your party is being hosted, so get creative with your location! We will work with your group on the location and make sure you understand what to expect from our workshops ahead of the party date.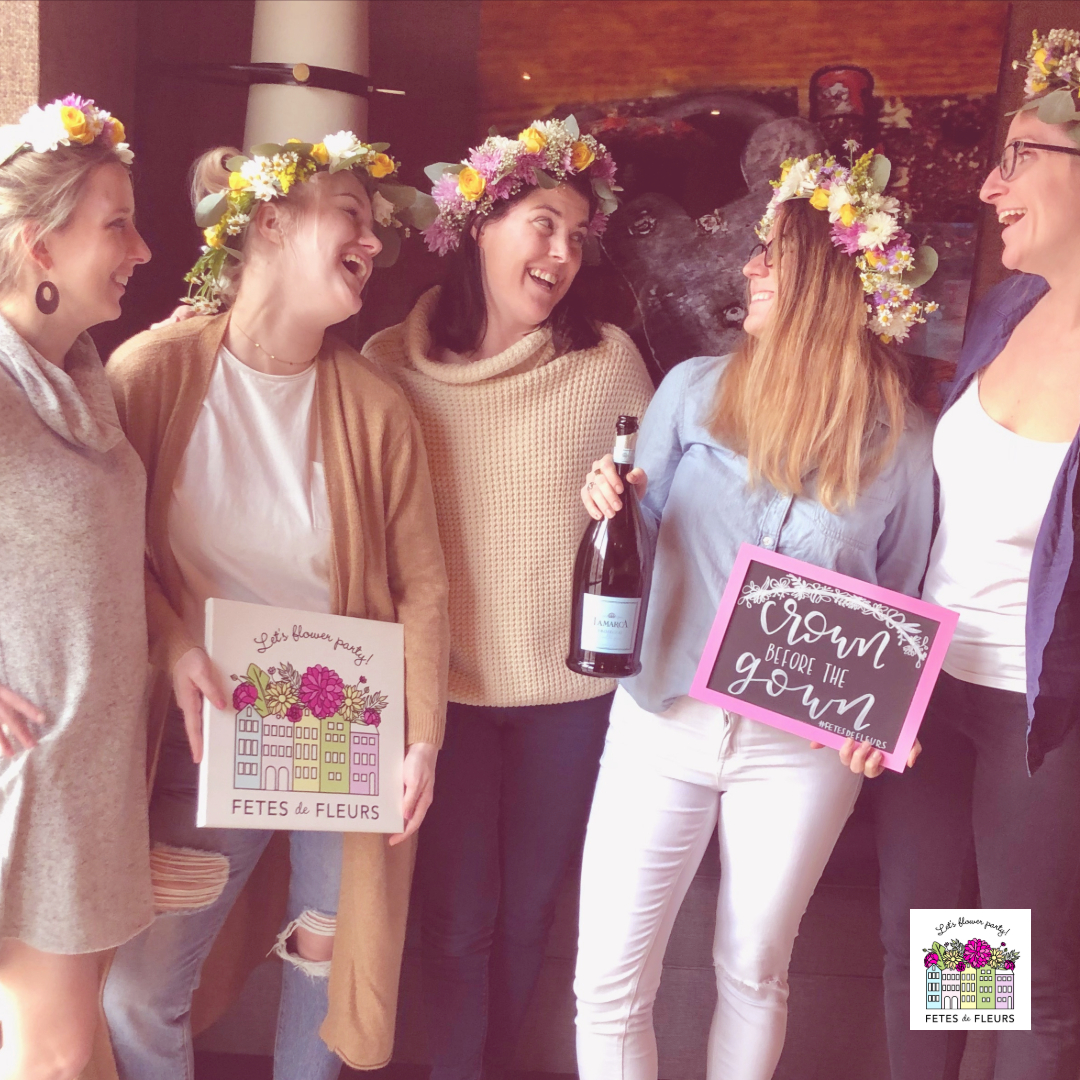 After I got all of their supplies setup and the beautiful flowers ready to go, the girls popped their champagne and we all got started! The bride was so happy because we used her favorite color flowers- purple and yellow. They also loved the smell of the eucalyptus greenery we used as our base of our flower crowns. Once the girls had their bases set, we moved the flower buckets over to the floor where they could sit and watch the football game over making their flower crowns. These girls were so fun and laid back, this party couldn't have been more relaxed! The hostess even brought her pup, Bourbon, down for the fun and the dog got in on the flower crown action. We love a puppy in a flower crown collar.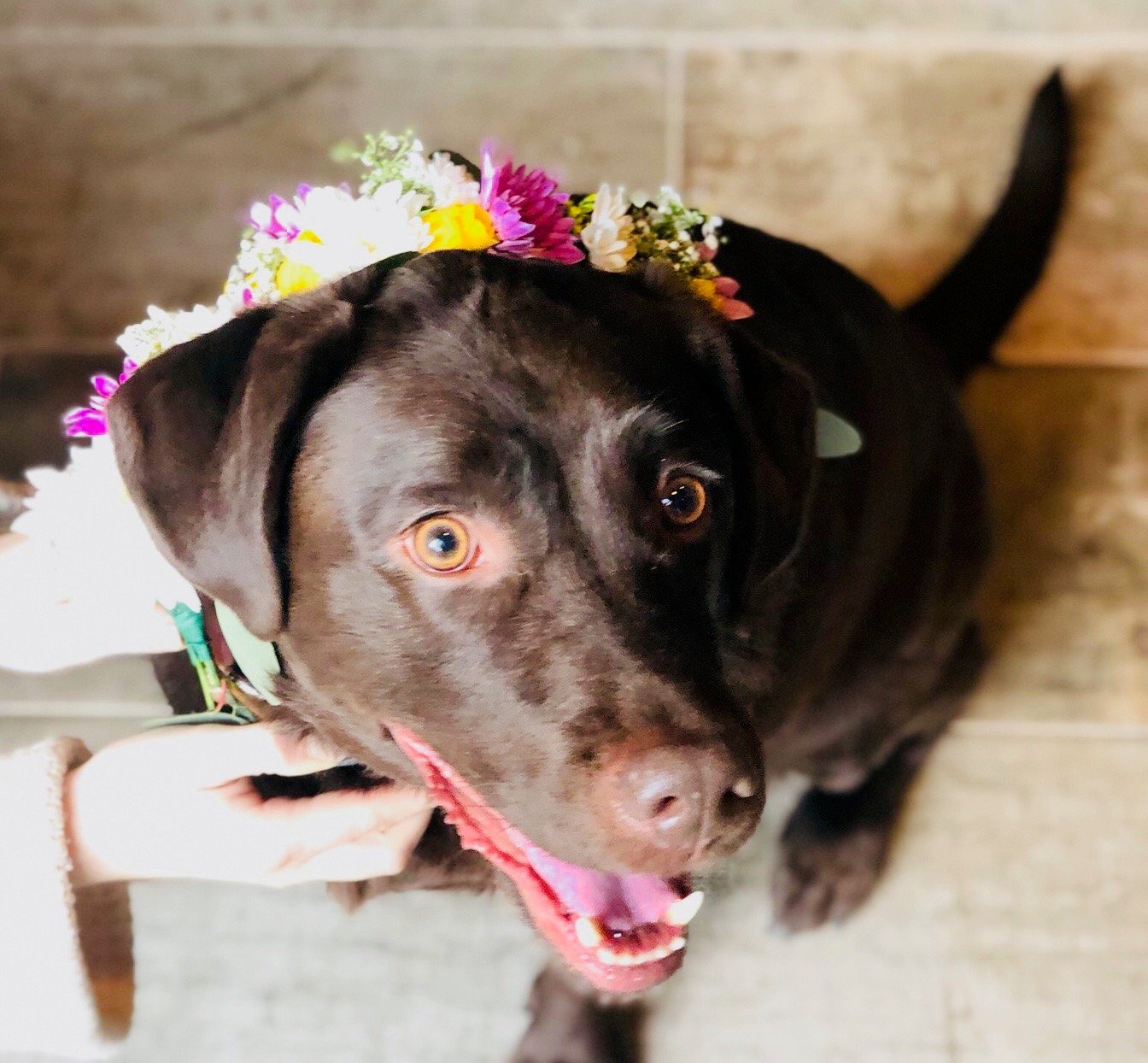 When I asked why they picked this as an activity for the bachelorette, the bride said she had wanted to do something crafty! The hostess wasn't quite sure what to pick, but when she found Fetes on Pinterest, she knew it would be right up the bride's ally!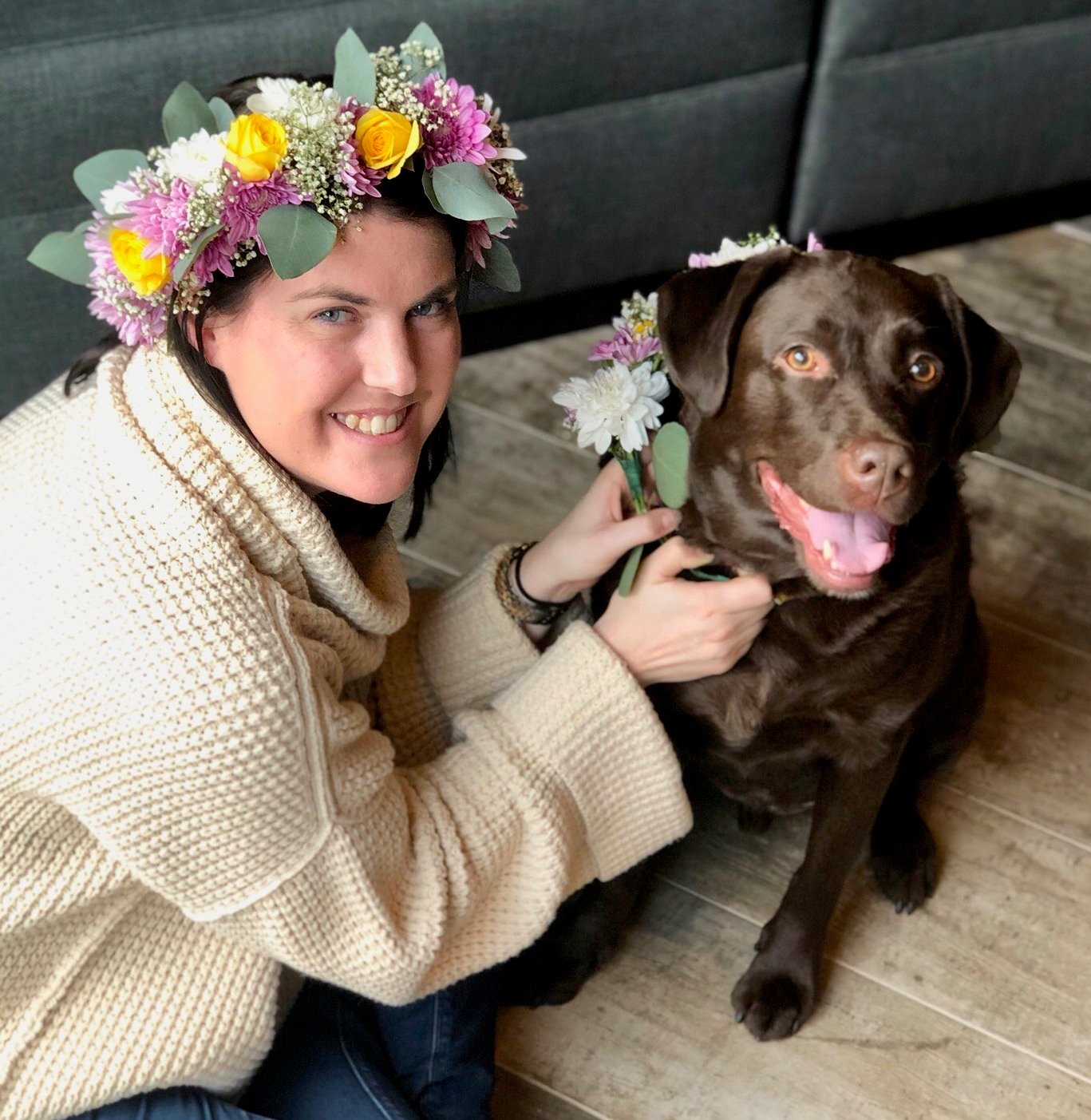 Some of the girls quickly informed me they were NOT crafty and might struggle, but they surprised themselves with how easy it was and how well their crown turned out! Flower Crowning is definitely for everybody, crafty or not! But it is the perfect way to personalize a party for your favorite bride or birthday girl. We will always help our groups perfect their flower crowns so don't worry if you feel like your group is not a crafty bunch. We got you!
Here are a couple of the girls from this party getting in on the flower crown making action. A lot of times girls say, "Wow this is so relaxing." We agree...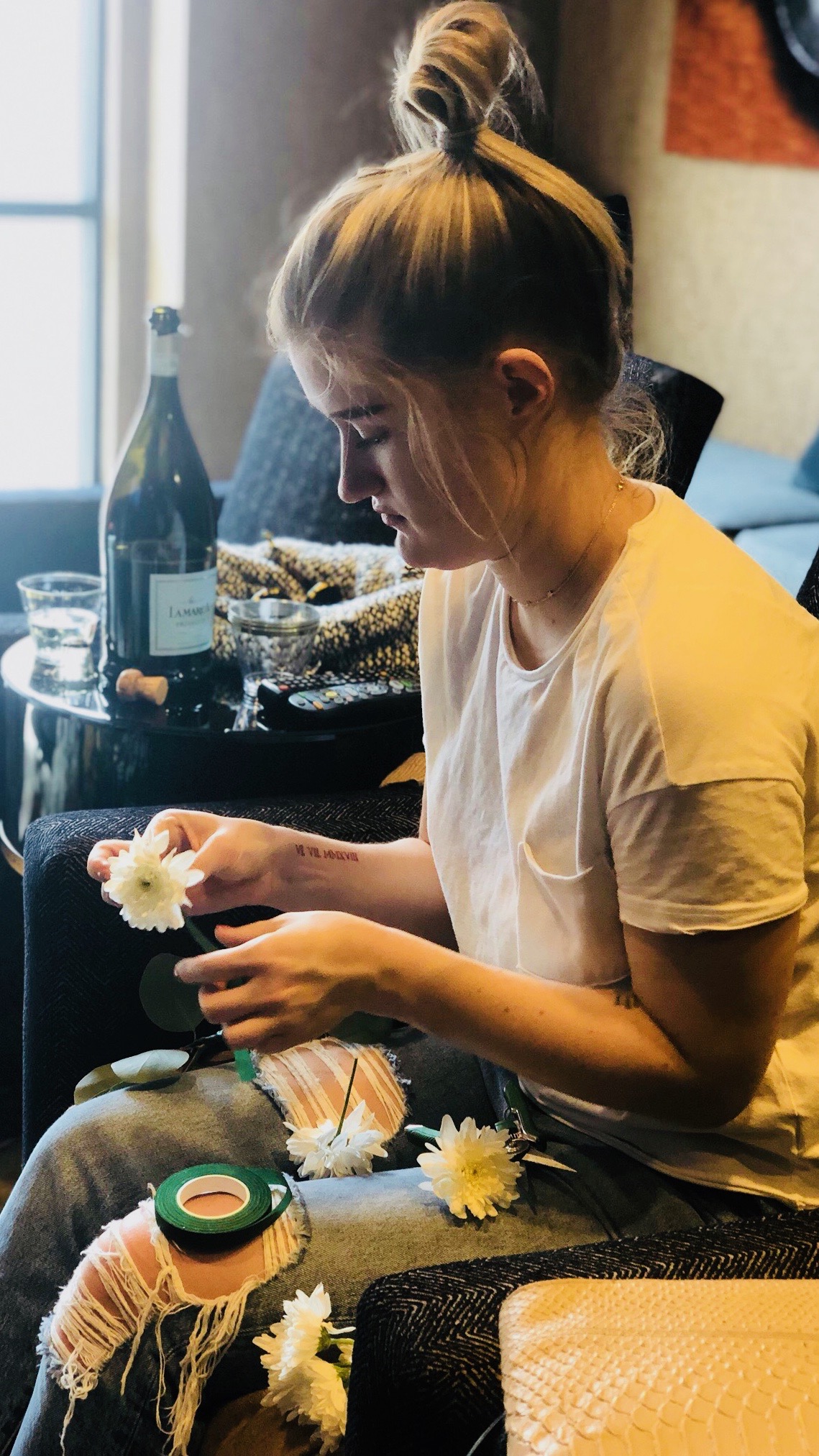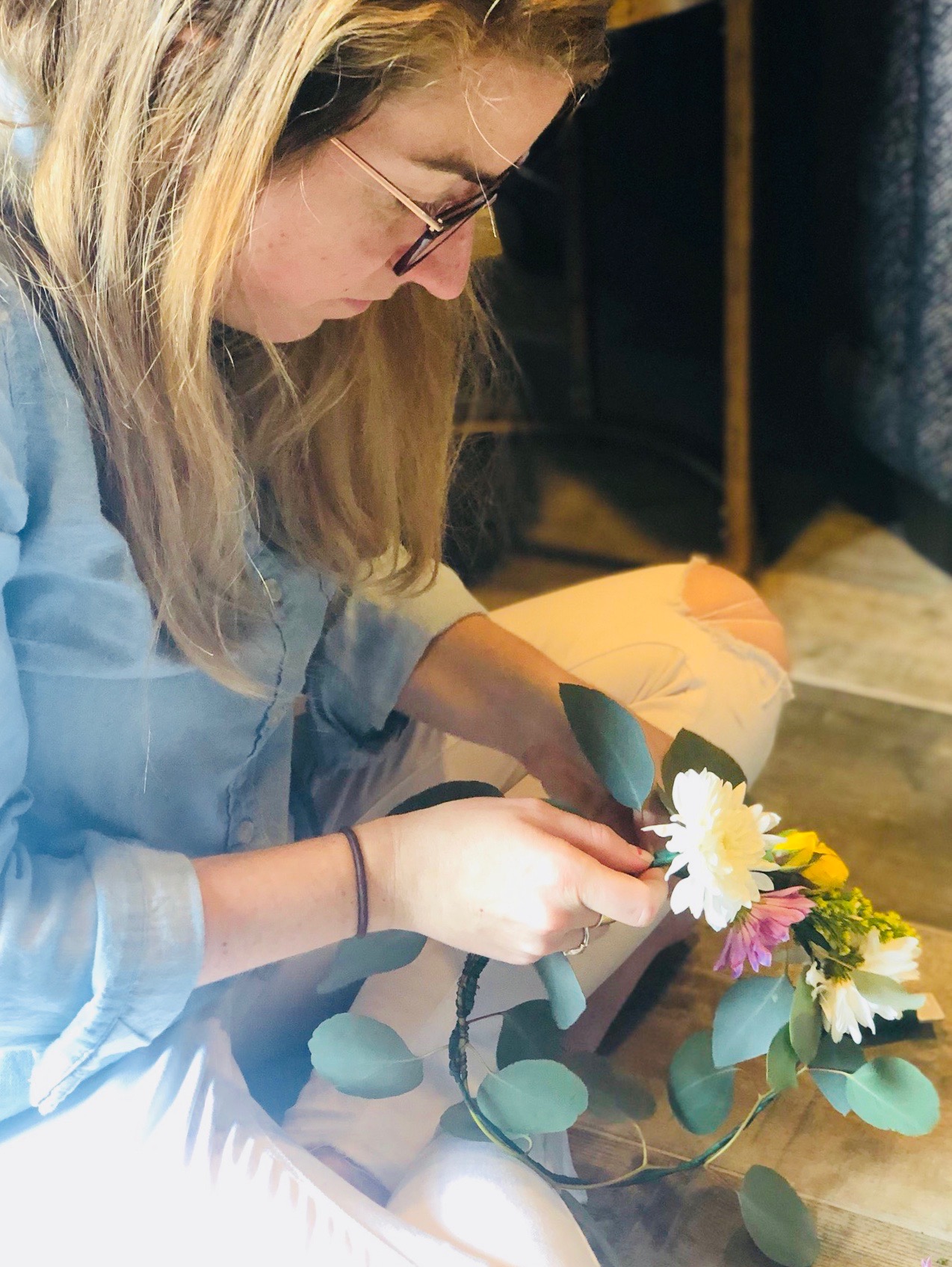 We know how to help you have the best time ever learning a new floral skill. We promise it will be pretty relaxing and a fun activity for any celebration.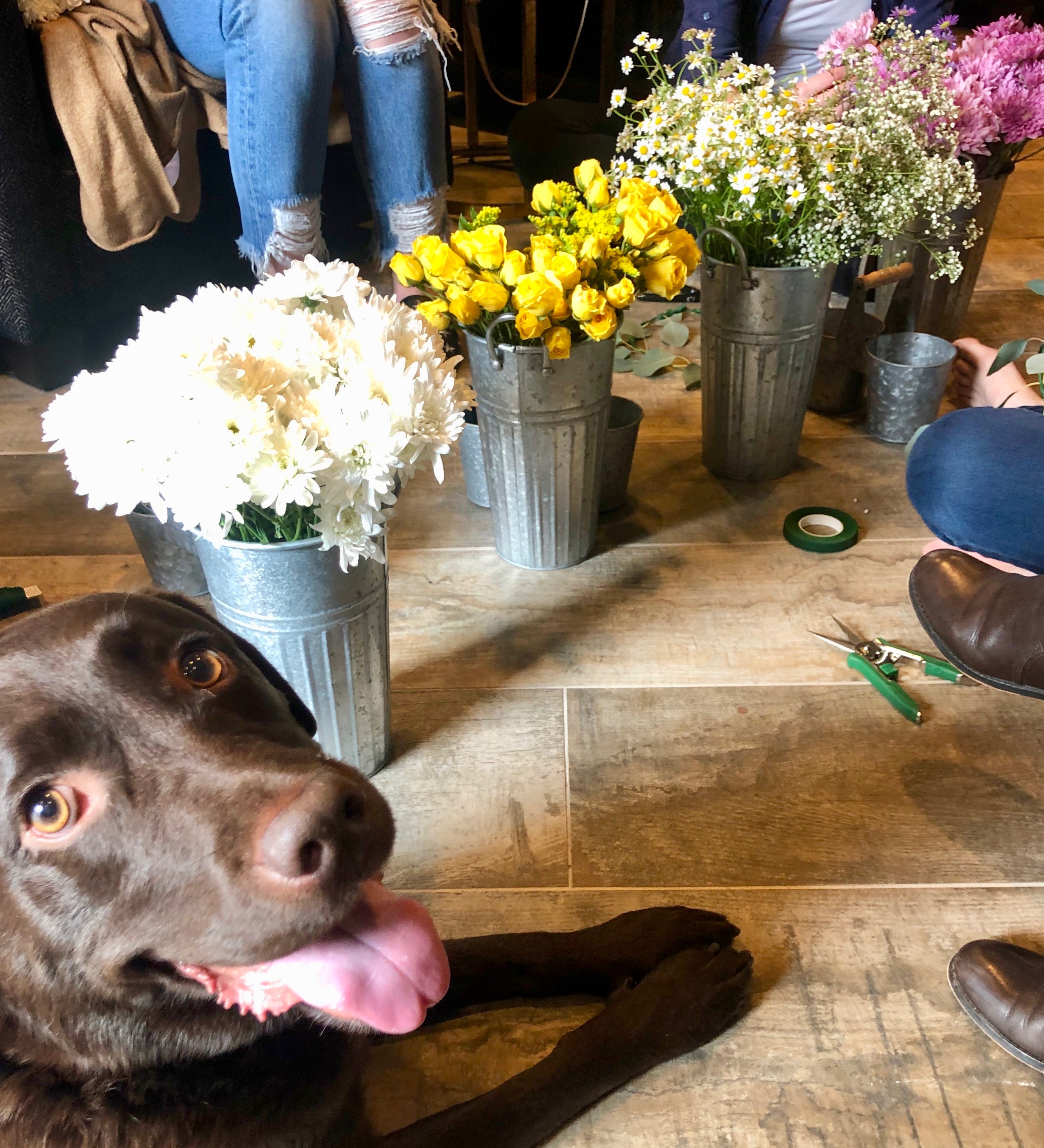 So now that the first Dallas flower party is in the books, who's going to be next?! We are ready for you Dallas and can't wait to keep the party going!
We can't wait to flower party with you Dallas. Keep us in mind for your celebrations that you have coming up and where you want to have a fun, different activity for your group to do during the celebration. We are a perfect activity for your bachelorette parties, bridal showers, baby showers, birthdays, girls night in, ladies night, events, etc. Hope to flower party with you again soon Dallas!