So now that your tribe has gotten past the, "Well, where do y'all want to go?" and "I don't know, you pick." "...I don't know." Because you all picked the best place ever, Dallas, Texas!
Let's talk about where the heck to stay.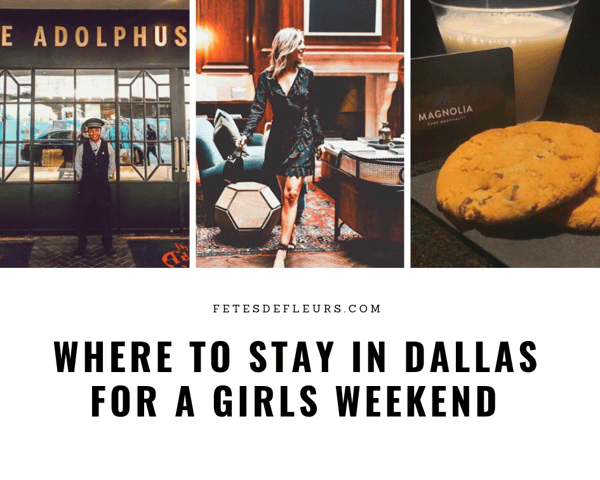 Now I think there are two types of people in this world- one who doesn't care where they lay their head at night as long as they have a bed and place to charge their phone, and two, people who want to feel cozy and luxurious during their stay.
Well let's face it, those first types are probably all men. HA!
Us girls deserve to stay in the best places when we vacay because it is a break from being total boss babes 24/7!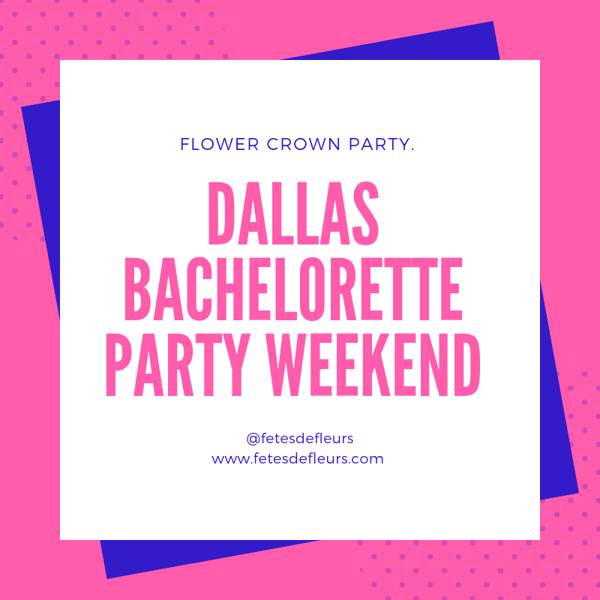 Especially when you are traveling to spoil your bride to be on her bachelorette party weekend in Dallas because this is one of the few times during the wedding planning process that she can actually relax. As I mentioned in my previous post, Dallas is a shape shifting city that can fit the mold of any desires you may have, which means there are also so many different places to stay based on what you are looking for!

Here are our favorites places to stay when you visit Dallas for your girls weekend or a Dallas bachelorette party weekend.
Right in the Heart of Dallas
If you are looking to stay right in the heart of downtown, Dallas has some amazing chain and boutique hotels to choose from. So depending on if your girl tribe wants a hotel you know the name of or a boutique hotel we have you covered with our list of places we love.
The Adolphus Hotel is our prize jewel with enough marble to make you feel like the queen that you are, and a killer spa. I would pick here to stay anytime if the budget allowed. You can check out their Instagram page here to feel inspired by their beautiful photos!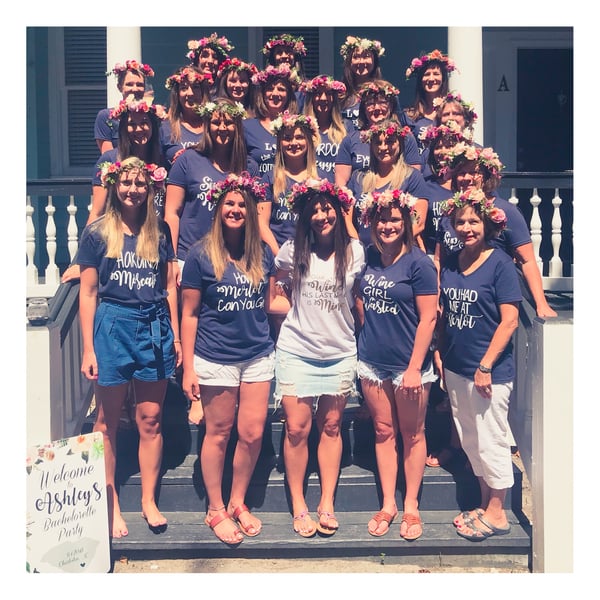 The Omni Hotel also offers great views of our skyline, thanks to the beautiful Reunion Tower and glass skyscrapers.
The best experience I had at a downtown Dallas hotel was at the Magnolia Hotel, where not only was their happy hour good (if you read my last post, you know my love for happy hours), but they had a free MILK AND COOKIE bar after 8pm. I mean, how stinking cute is that! Now, I might be a fat kid at heart, but they got me. Make sure you check your ratings and reviews before booking a hotel downtown, but picking one here will guarantee a fun night out with your girls as well as a great place to crash post partying! You can check out the Magnolia Hotel's Instagram here.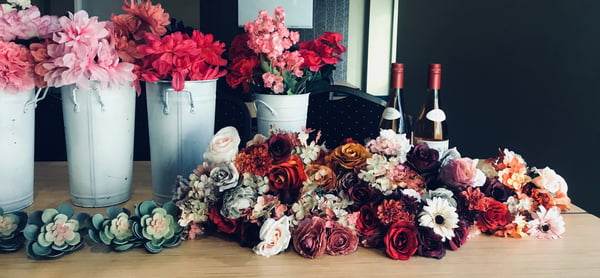 Uptown Funk
When I was convincing you to come to Dallas in my last post where we talked about our favorite restaurants to visit, Uptown was one of the reasons to visit for all of the chic dining and dancing you could want.
This also makes it one of the best places to stay because it is a little removed from the streets of downtown, but close enough to where you still feel apart of it all. The hotels are amazing and sophisticated, but it is here you will find amazing AirBnbs (if that is more your vibe) since the streets are lined with townhomes and condos. When booking, look for a place off of McKinney or Maple Avenue. This will ensure you are in close proximity to everything Uptown has to offer.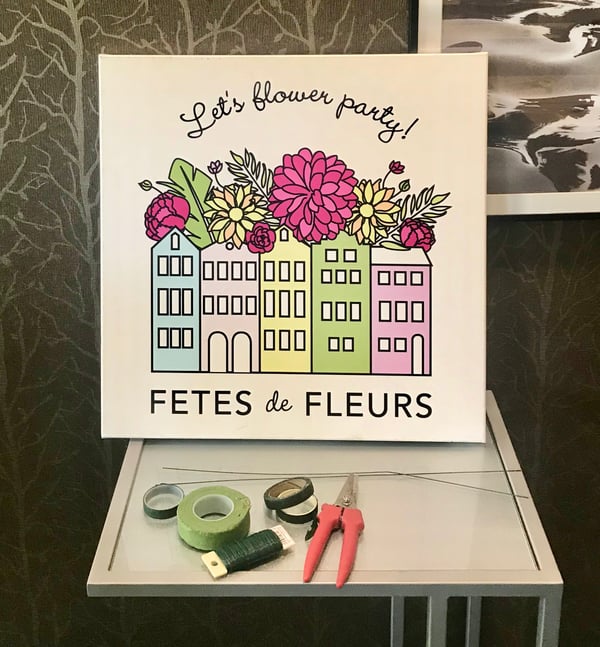 PS: we can come to your hotel room or your Airbnb to setup our signature Fetes de Fleurs flower bar. We host flower crown parties all over the Dallas area to help you have a fun activity for your Dallas bachelorette party weekend. Just fill out the form here to learn more about hosting a Dallas flower party.
Suburbia
I may be a little biased, but I think the Dallas' suburbs offer the best places to stay. Hear me out, Dallas has suburbs that are unlike other places because they are all still so close to downtown.
This isn't a suburb that you stay in and then have to drive an hour to get to the action.
When you choose to stay in these certain Dallas suburbs, the exciting city is only a 15 to 20 minute Uber ride away. The best suburbs to stay in are going to be Addison, Park Cities, and Plano.
All of the Dallas suburbs offer nice and clean hotels or cozy homes for AirBnbs still just a stone's throw away from downtown.
My favorite in the Addison area is The Westin Galleria, because well it is literally attached to one of our biggest malls in the city. Any trip that includes shopping is proven to be a win in our book! And we know no girls weekend or bachelorette party weekend is complete without shopping!
In Plano, you can find the Aloft hotel which actually has a downtown location as well. The Plano location offers the same contemporary vibes as downtown with a little more comfort only a suburb can offer. Aloft hotels are always great options really in any city you pick because you know what you are going to get. CHIC decor (our fave) and great service.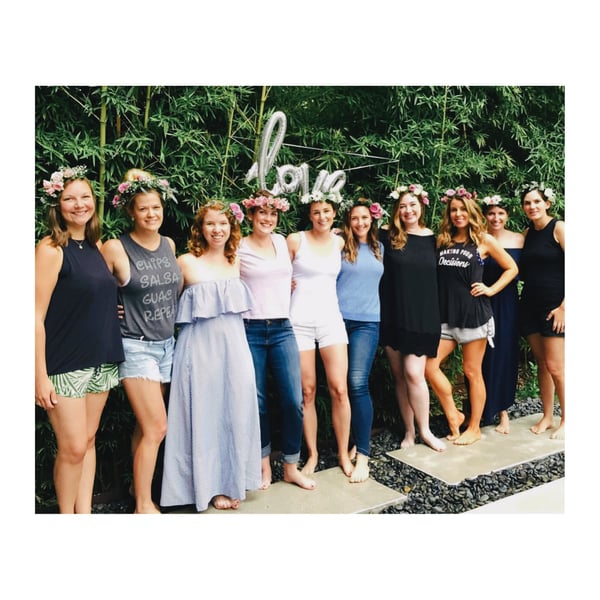 Also, any place you pick in Park Cities is going to be your closest to downtown and your most sophisticated of the suburbs. Park Cities also offers high end shopping in Highland Village, and many chic Airbnbs right next to the wealthiest of Dallas.
I could go on and on, but as you can see Dallas has more than enough to offer for your perfect girls trip to Dallas or bachelorette party in Dallas.
The best part? Any of these places would be the perfect space to host a flower crown party with us (of course)!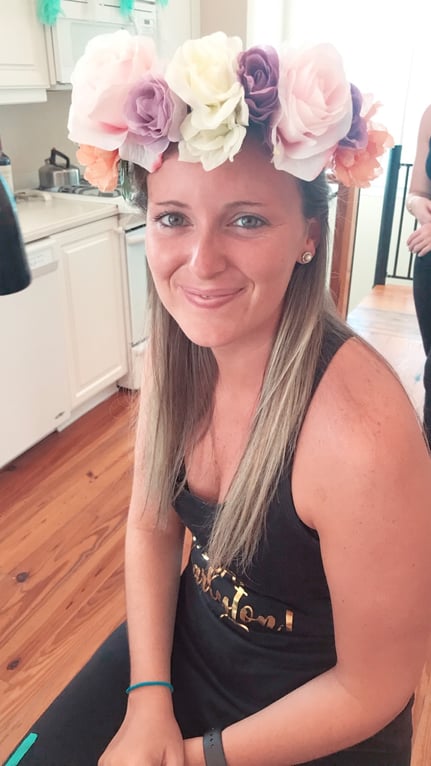 Can't wait to see where you pick and make our beautiful flower crowns together!