When Dallas is your backdrop for the best bachelorette party ever, you're going to need to know what bars to take your bride to. We've already gone over the best neighborhoods to stay in so my list will be organized mostly by that (link to past post), but always remember everything in Dallas is just a 15-20 minute Uber ride away. That's one of my favorite things about this city; you can do a million things in one day because everything is so close to each other! So check out my favorite bars in each of the hot Dallas neighborhoods and get ready to party the night away with your girls!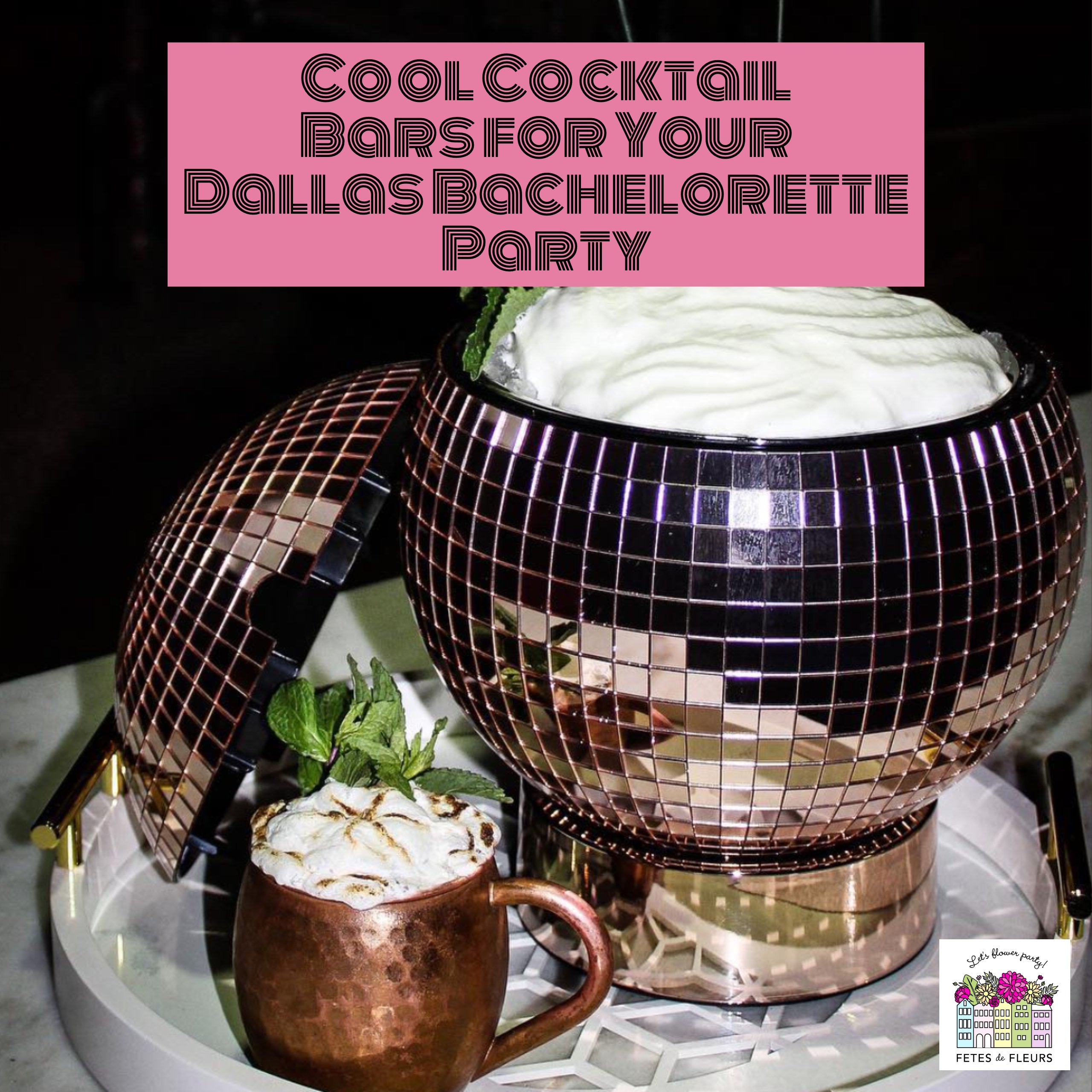 Uptown Dallas Fave Cocktail Bars
Most unique cocktails I've ever found, they literally shake them up by putting them through one of those tubes banks use to deposit checks! Check out their Instagram! The sole point of this fabulously cool place is to BLOW your mind with how they make their cocktails. If you want a lounge setting with an experiential element to how they craft their cocktails and drinks you should def go here, ladies. We saw on their insta that they have these sharable cocktails too that come in hats. We will take one of those please and thanks.
Best rooftop hands down, and huge place all together. This is known as one of Dallas' largest patio bars and lounges around. They also have a DJ there on Thursday through Saturday nights. We love a DJ for bachelorette bashes so there you have that. Oh and guess what? They are known for HAPPY HOUR. Wonder why? This is one of Dallas' most popular bars. They have tons of beer on tap, wine on tap (yes), and lots of fun cocktails for your Dallas bachelorette party to pick from. Happy Hour insta fun here. They have lots of "team cocktails" - which means just bigger cocktails for sharing too.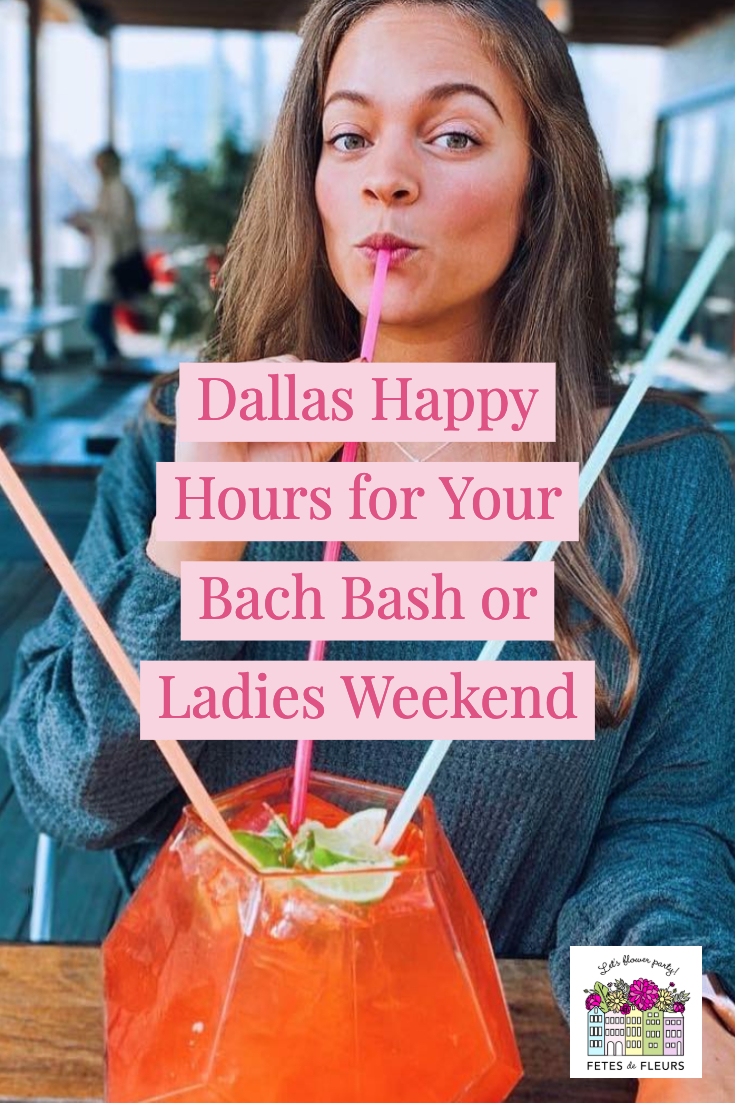 Adult capri suns and bar swings, what more could a girl ask for? WE love, love, love this place. We would love to do a flower crown workshop here over some adult capri suns. They have tons of childhood games for your group to play with all while having some cute cocktails. They also have a seesaw- when is the last time you went on one of those? We really want to see a Dallas bachelorette party group playing on that with capri suns and flower crowns. Check out their insta here to see some swinging fun!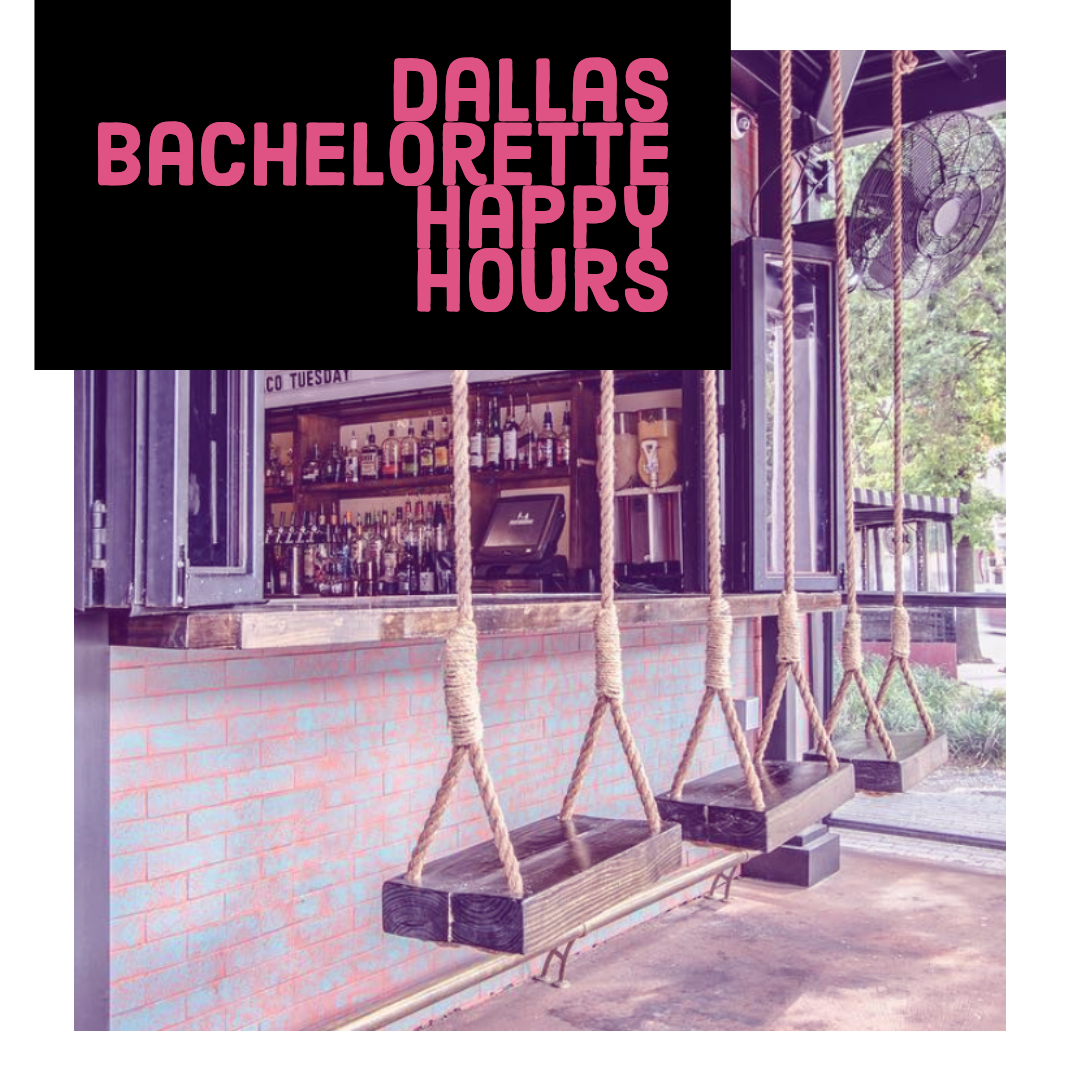 This is a party bar for grownups. Think ADULT PLAYGROUND. You can also reserve tables here. This place gets packed so plan ahead. Check out that line baby. Concrete Cowboy INSTA here. Go here if you are in the mood for dancing!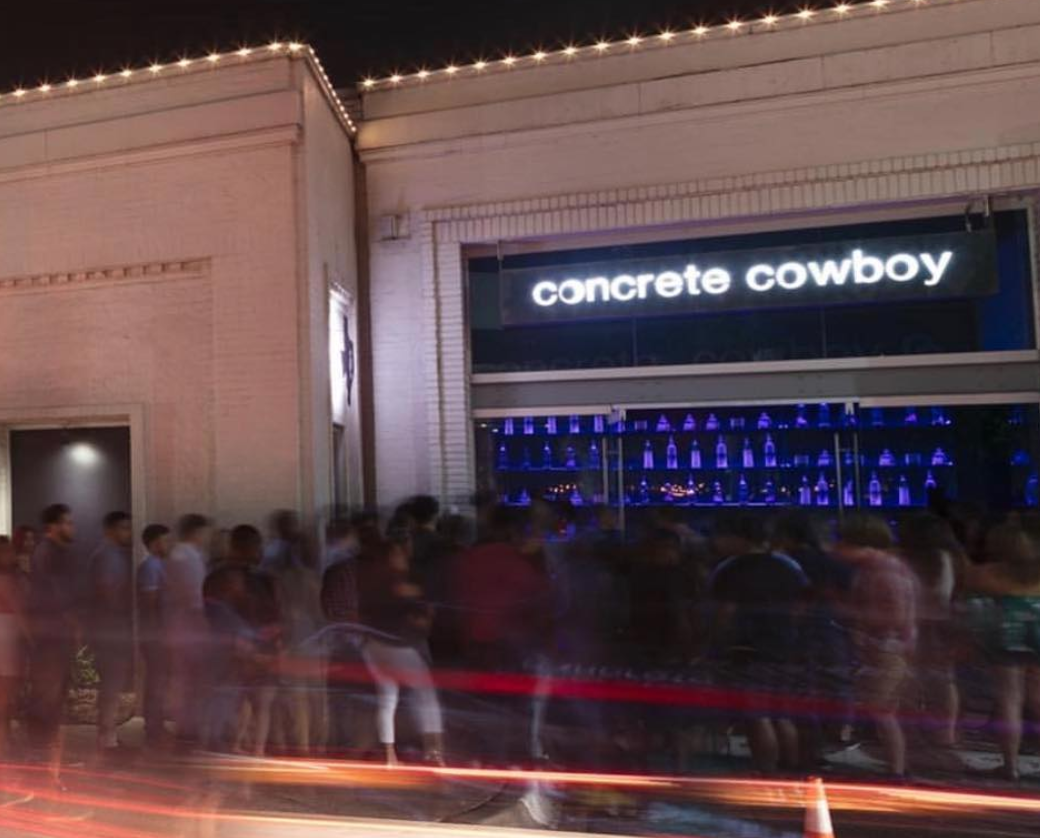 Great Moscow Mules and hand-crafted drinks. A lot of people love this place. Think great cocktails and not super expensive. Well known for happy hour in Dallas. The bar area is small so make sure you get there early.
Deep Ellum neighborhood of Dallas
Dots
Amazing outdoor space and tons of beer as well as cocktails to choose from. This is definitely a locals spot. So if you are looking for ideas on where we locals go this is one.
Get major Texas vibes here and yummy drinks. They have a HUGE patio with lots of country music to listen to. If you want something outside with a big TEXAS vibe make sure your bachelorette party group hits this up. This is a honky tonk and country bar. They have live music and lots of games to play too.
Louie Louie's Dueling Piano Bar
Such a fun activity for a Dallas bachelorette group! Sing along to dueling bands and drink fish bowls; they might even pull your bride on stage. We love when places do that. Imagine if you were wearing a flower crown and signing along. We love that idea. You can check out their insta here to see the piano fun in action.
SPEAKEASY! This place looks like a candy shop when you walk up, but check their Facebook (we linked it above in the name) for the password to get in and you'll be taken behind the door to the bar. What a cool concept. We love places that don't look like what they really are. We are in.
Another great rooftop bar with a great DJ. If you are looking for a local place with an awesome roof deck you will want to swing by here and have some drinks.
Surrounding Downtown Dallas
Great patio with my favorite drink, the Crushed Velvet, and yummy food!
Flying Saucer
Pub that only serves beer, but great choices and cool decor. If your group is into beer this might be a spot that you want to check out.
More traditional pub-style, but with awesome character. Not sure if you are picking up on this but Dallas has a lot of great happy hours to pick from. This place is great for happy hour too.
Huge new area of different bars and restaurants all together in one place, you could spend the whole night here. We love spots like this and see more and more places like this popping up in the cities we are in around the US. If you want to head to one location and see/eat a bunch of a different things this could be a fun spot to spend time at. Check out their insta here to see why they are named one of the best food halls with lots of entertainment options.
Club great for dancing with your girls!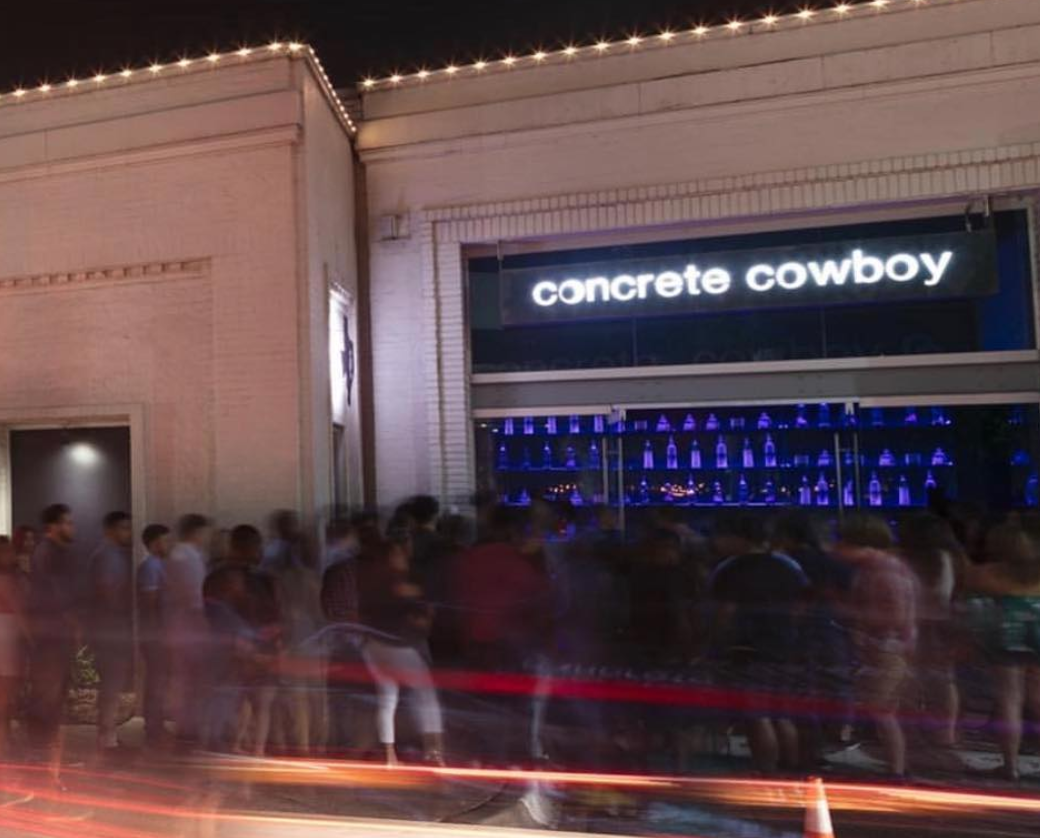 These are just a handful of my favorite places to sip on tasty drinks, and laugh or dance with my girls. Any of them will make your Dallas bachelorette party the best one yet.
And don't forget how amazing all of your flower crowns will look in each and every one of them. Sipping fun cocktails and dancing the night away wearing flower crowns from a flower crown workshop with us makes for the perfect Dallas weekend.
Make sure to check out our Dallas bachelorette party guide here for all things related to things to do in Dallas on your bachelorette party weekend.