As summer comes to an end most folks get ready to get kids back to school or pack up their beach bags until next year but here at Fetes de Fleurs we get excited because it's officially wedding season!
Just this weekend we delivered crowns for a Charleston Bride's bridal party to wear for the big day!
Fetes de Fleurs has you covered for all your bridal celebrations from bridal showers to bachelorette parties to the big wedding day.
Why not gather your tribe and make your own bouquets? Click below for more info on hosting a bridesmaid bouquet making party with us for your special day.
Our most requested party is our Flower Crown Bar and I had the pleasure of showing this bride tribe how to create their perfect crown. We come to your hotel or your airbnb in locations around the country where bachelorette parties are frequently happening. We setup a flower bar filled with beautiful flowers and greenery. Then we get to teaching your group how to make beautiful flower crowns to wear for your bachelorette weekend.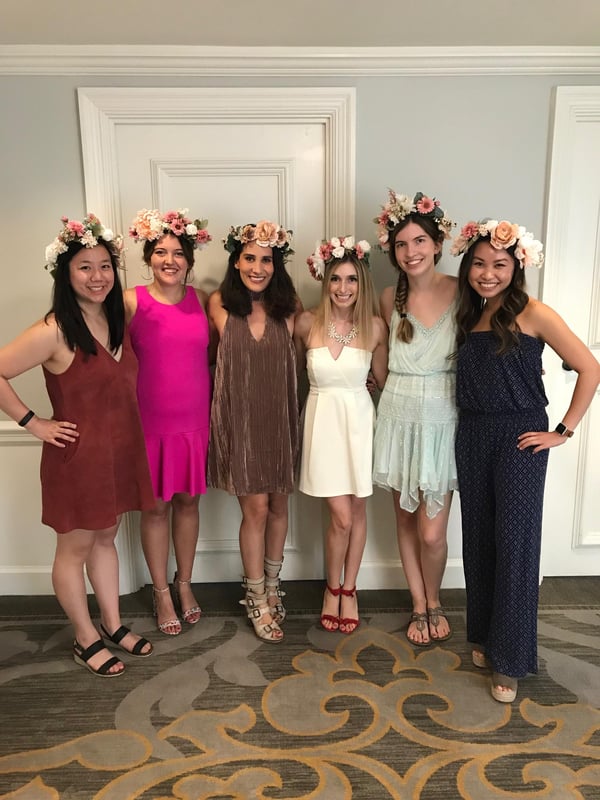 Like we said we come to you and setup a flower crown bar and workshop for your party.
Weather its your home, airbnb, restaurant, or hotel, we'll be there! This party I met up with the ladies at Belmond Charleston Place.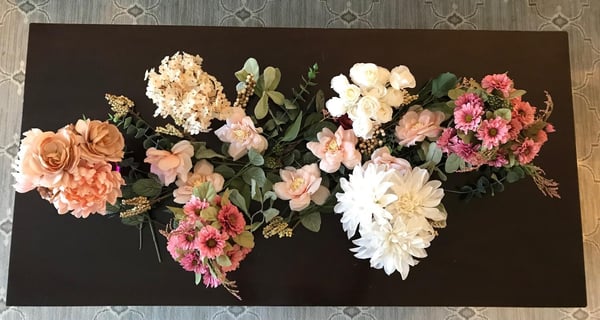 Check out these beautiful colors that this group requested. When you book your flower party with us we ask you what color scheme you would like. Then we buy and source either real or silk flowers for your party. We come to you and setup a flower bar for you to make the best, cutest flower crowns for your weekend.
We hope to flower party with you all soon ladies!