Sometimes the best way to relieve stress is to sweat it out! Whether you're treating the bride to be with a relaxing weekend away from wedding planning or just looking for a way to relieve every day stress, a fun and intense fitness class is the way to go. Keep reading for a list of some of the best gym classes to take while you're in Atlanta for your bachelorette party or girls weekend!
We also have lots of great tips on what to do in Atlanta for a girls weekend or a bachelorette party on our Guide to Atlanta here.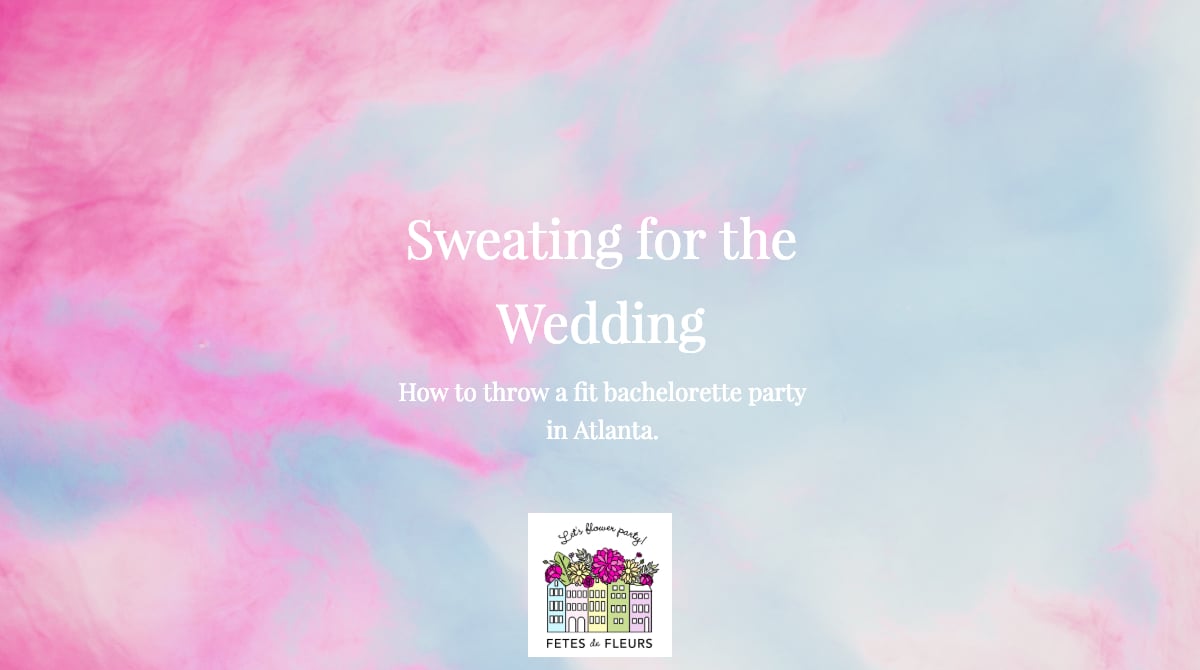 We love bachelorette party themes because it helps you to solidify the way you want your weekend to go. One of the smartest things you can do in starting to plan your bachelorette party weekend for your friend is to think about the bachelorette party theme. We love the "Sweating for the Wedding" bachelorette party theme. Most of our bachelorette parties and girls weekend trips do some kind of workout in the city that they are visiting and we are so happy to see that these days. A good fitness class or workout class before drinks and all the food is definitely the way to go. Then you won't feel so bad indulging all weekend. Also a good sweat with your girlfriends or bride tribe is such a fun experience.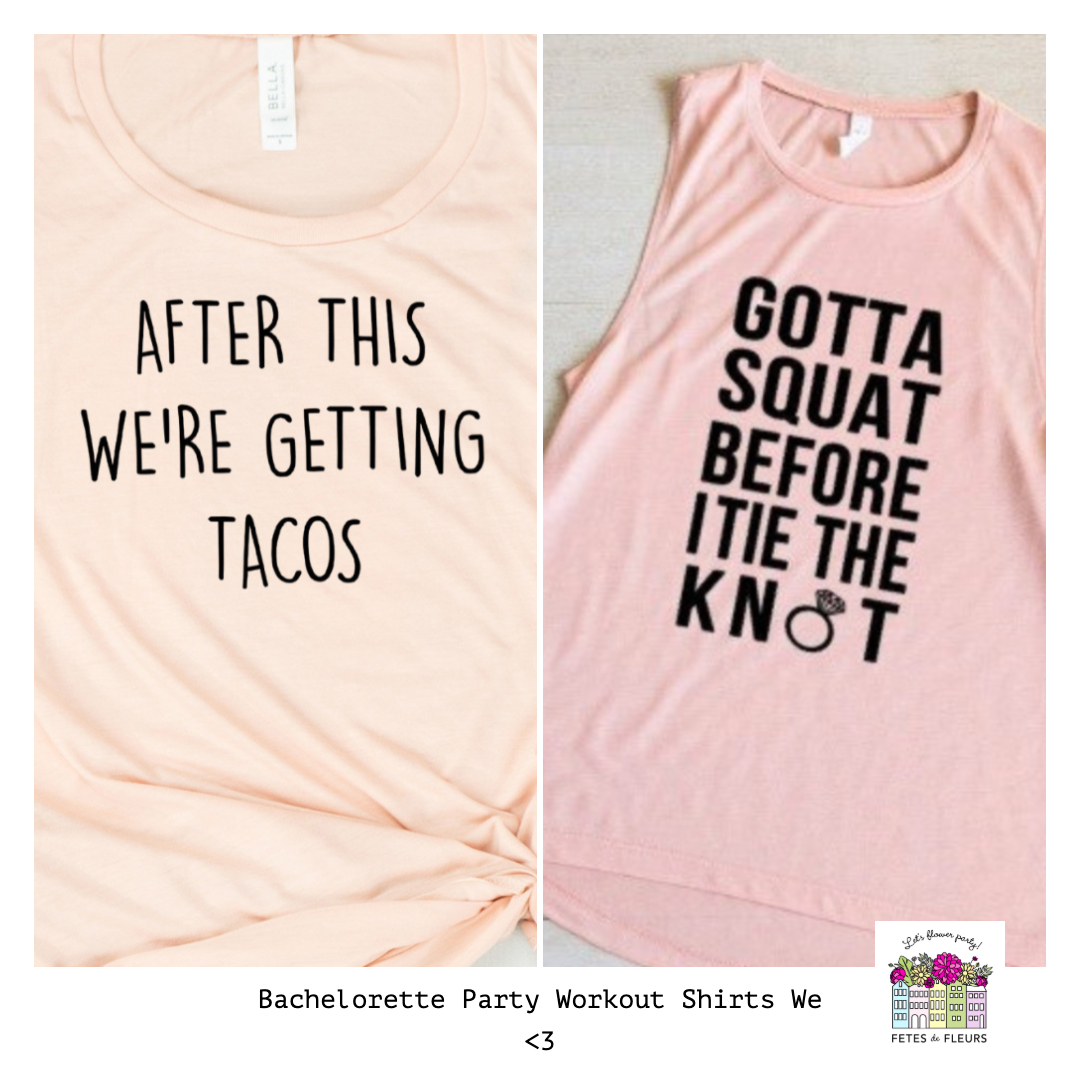 We have rounded up our favorite fitness classes in Atlanta for a fit bachelorette party theme.
Pound is such a fun way to burn 900 calories and sweat the stress away—its also SO fun! The work out is a full-body cardio session with upbeat music and pounding weighted drumsticks on the floor. Sounds crazy right?! Pound has locations all across the city and each has varied class times.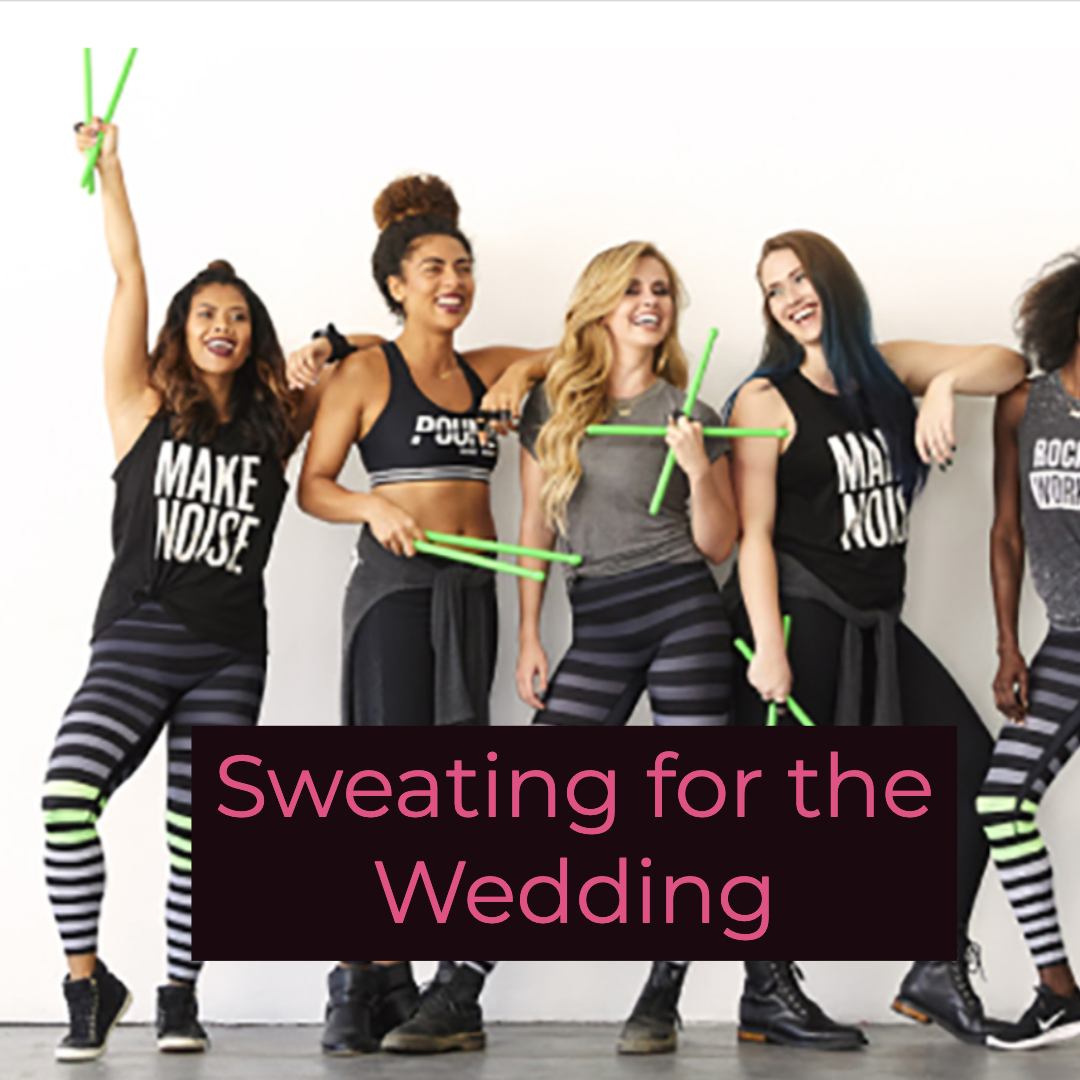 Flywheel has a crazy intense cycling class that would be super fun to do with your girls! The atmosphere is like a dance club with fun music and great trainers. There are two locations in Atlanta (Buckhead and Midtown). You can also choose to have your stats displayed on the leaderboard for some added competition! We love spinning and know that a lot of our bride tribes do too. So if you are a spin girl you will want to try Flywheel out while in Atlanta.
I guarantee that you and your girls will have so much fun at Valeo Dance Fitness! Valeo is a group dance class. They offer a special bachelorette dance party with themes like Beyonce and Magic Mike! How perfect is that? We would love to partner up with you when doing the dance class. We could come there to help you make flower crowns or deliver you flower crowns for after your class to take photos. You can request more information on how our flower workshops work here in the Atlanta area. Check out their instagram here to get excited for a dance class while in Atlanta.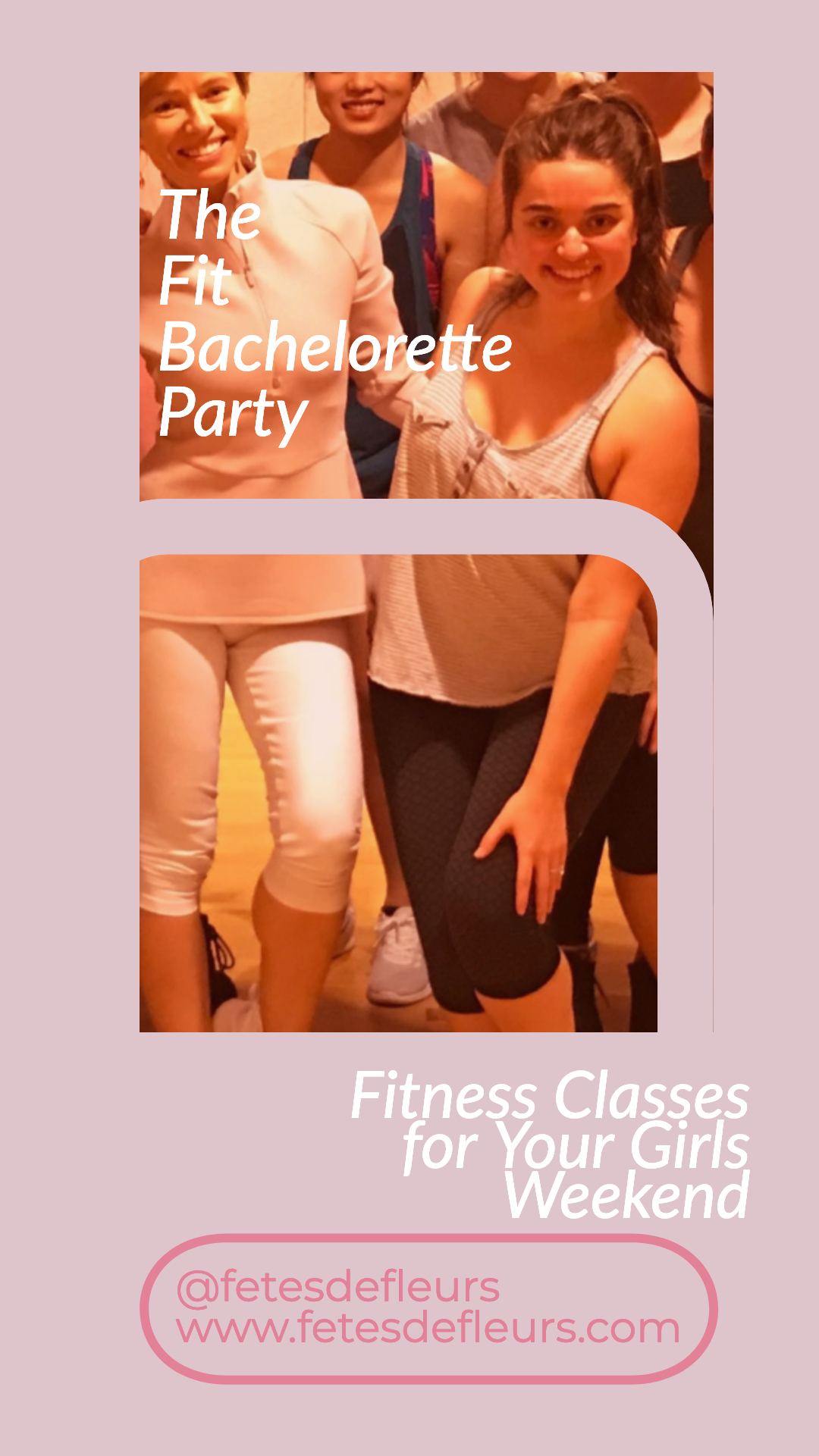 Body Jump Fitness is a FUN studio located in the north metro Atlanta area. This studio does high-intensity trampoline fitness classes. The entire workout is done by jumping at different intensities on a trampoline. You can even book a private class for your bachelorette group! Go get your jump on and then book a flower crown workshop with us post class.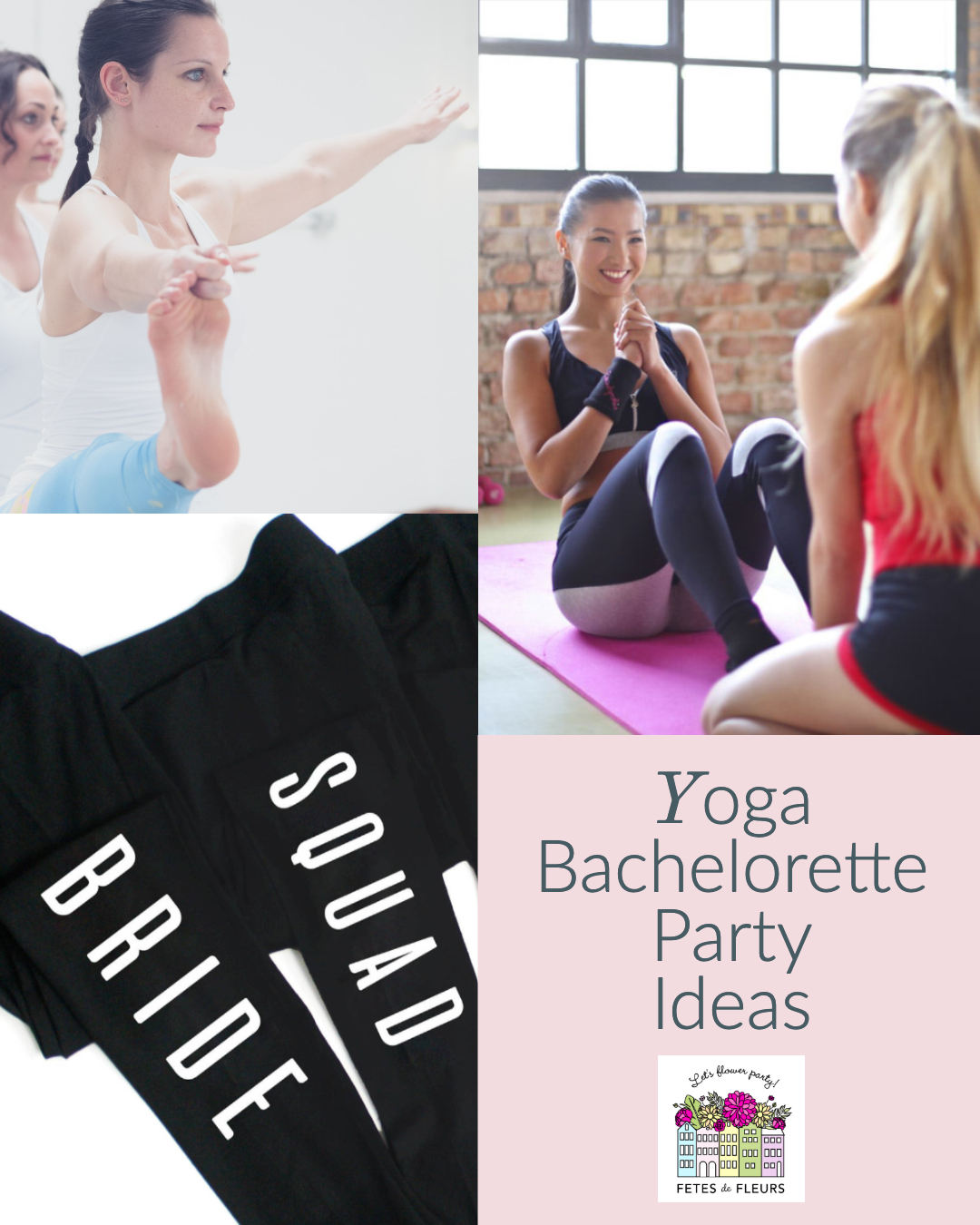 Highland Yoga is a heated power yoga class. They believe in the idea that good things come to those who sweat, so they heat their studio to 93 degrees and do a very vigorous yoga class! This one is perfect if you are looking to really sweat out the stress before the wedding! Yoga and flower crowns always go hand in hand for bachelorette parties. So grab your bride tribe and get your yoga on with flower crowns. If you are looking for chill or relaxing bachelorette party theme- yoga and flower crowns might be just right for your group.
Club Chaos @ Chaos Conditioning
Chaos Conditioning is a high intensity strength training workout! They host Club Chaos every Saturday night where they turn the gym into a club and workout to music from a DJ and disco lights. This place is so fun and is sure to provide a good workout!
Atlanta is packed with some unique and fun workout classes. From yoga to cycling, the options are endless! If you're looking for something different and full of energy to do while on a bachelorette party or girls' weekend in Atlanta, then you HAVE to check these places out! There are also some great parks in Atlanta that do open classes on the weekends, which are super fun.
If you and your girls are more into relaxing with a pedicure or a massage, check out my post about the best spas in Atlanta! Either way that you decide to celebrate, you cannot go wrong with penciling in a couple of hours for a custom flower crown party! These parties are so fun and are a great way to spend some quality time with your gal pals. You can check out this recap on a Galentines Day themed flower crown party and see what we're all about!