While Atlanta is home to some fun and exciting attractions and nightlife, it also houses some great spas and salons. These are the perfect spots to visit with your girls for some relaxation and pampering for an Atlanta bachelorette party or girls weekend!
Bliss Atlanta (Midtown & Downtown)
One of the best worldwide skincare brands, Bliss, has two spas in Atlanta. Bliss offers a variety of facials, body massages and treatments, and nail treatments. This is the perfect place for a blissful girls trip! We love Bliss Spas in general here at Fetes. They have the cutest selection of services and treatments that we know any bachelorette party group would love to do as part of their weekend in Atlanta celebrating. We love the idea of doing mani-pedis and/or some massages to kick off the weekend or even wind down the weekend. We would be happy to get you flower crowns as a part of a spa bachelorette party too. Just think how relaxed you would be after some services here at Bliss and then you could put your flower crowns on that you made or that we made for you!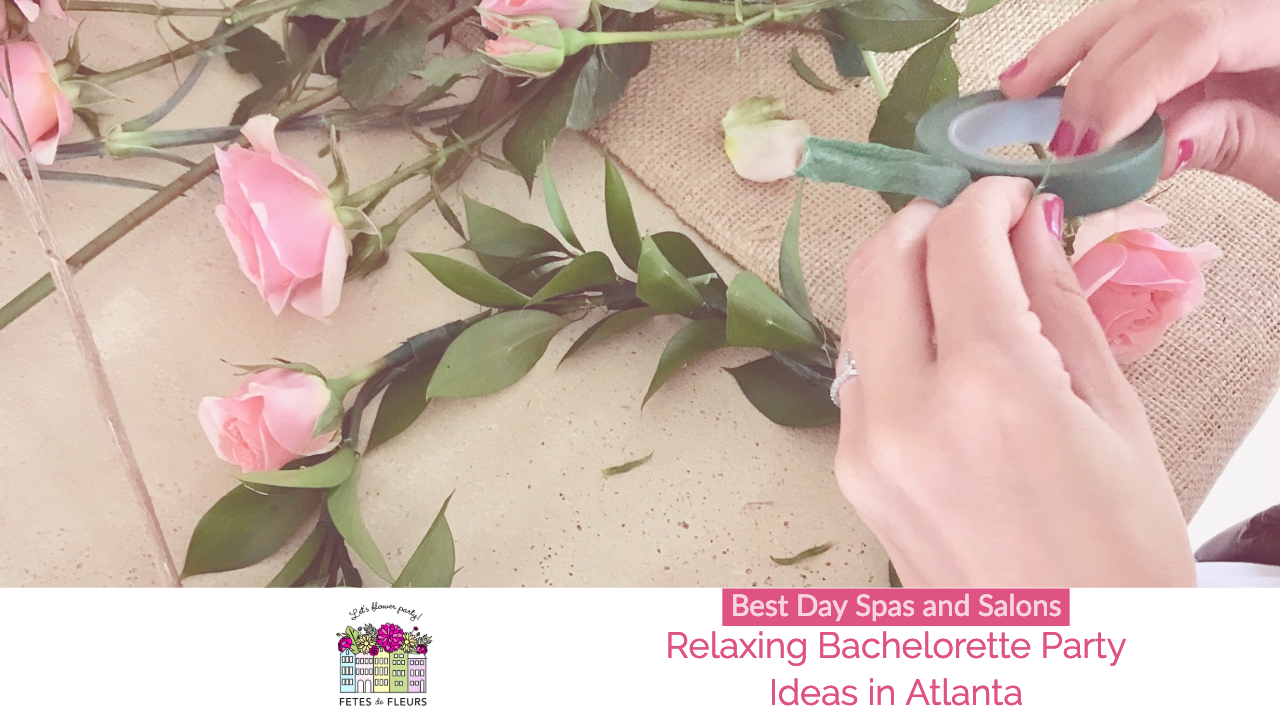 Natural Body Spa (Multiple Locations)
Natural Body Spa has multiple locations all across Atlanta. They offer really great spa day packages that you and your girls are going to love! One option is 4 hours of massage with a body facial and a mani/pedi option for about $400 (and also includes lunch!) This place is perfect for a full day of R&R!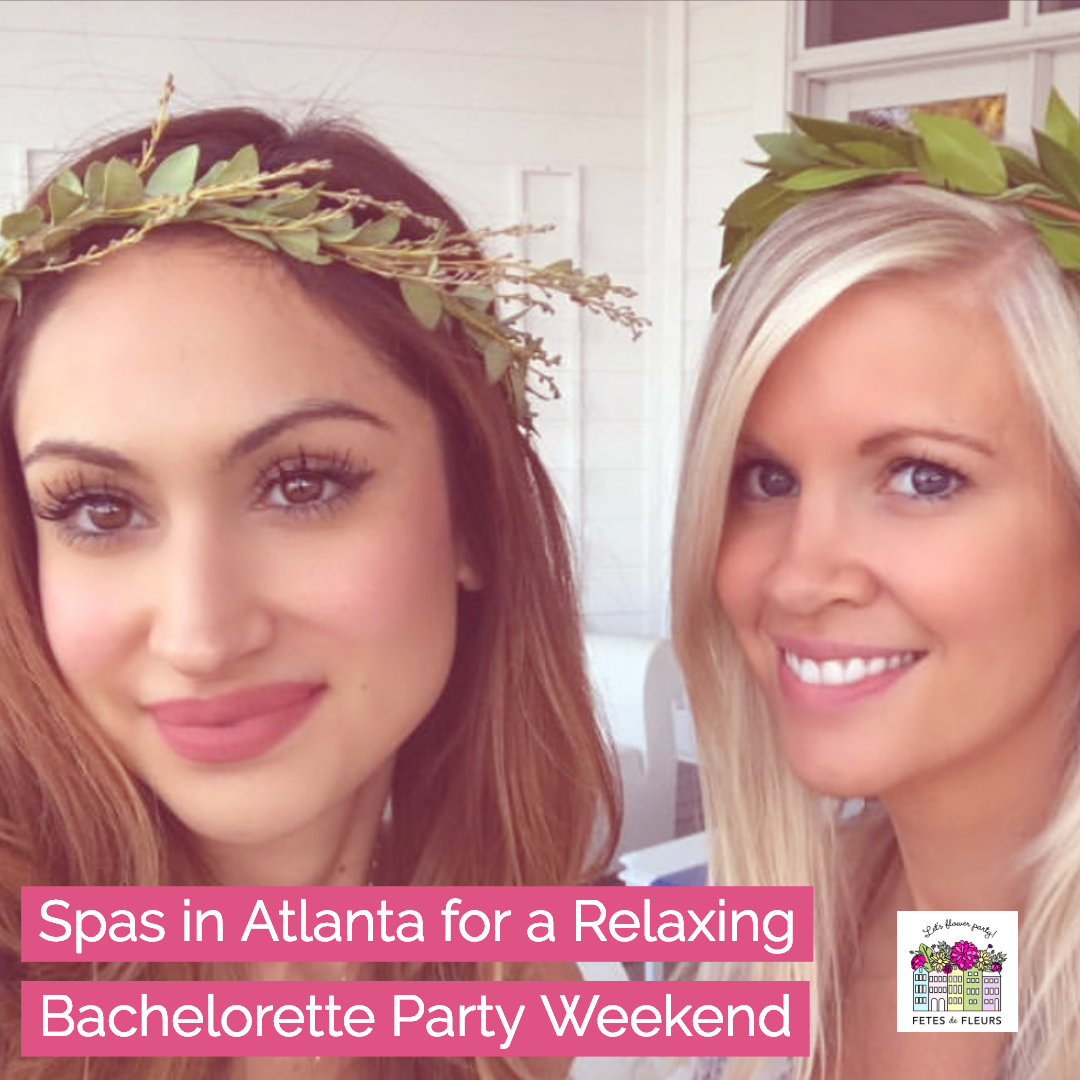 Lark & Sparrow Nails (Grant Park) Insta: @larkandsparrownails
Lark & Sparrow is a natural and organic nail salon in ATL. It is one of the most relaxing nail salons in the city and it is reasonably priced! Make sure you stop here to get a fresh mani before your bach party heads out for dinner! Check out some of their cool nail designs on their Instagram.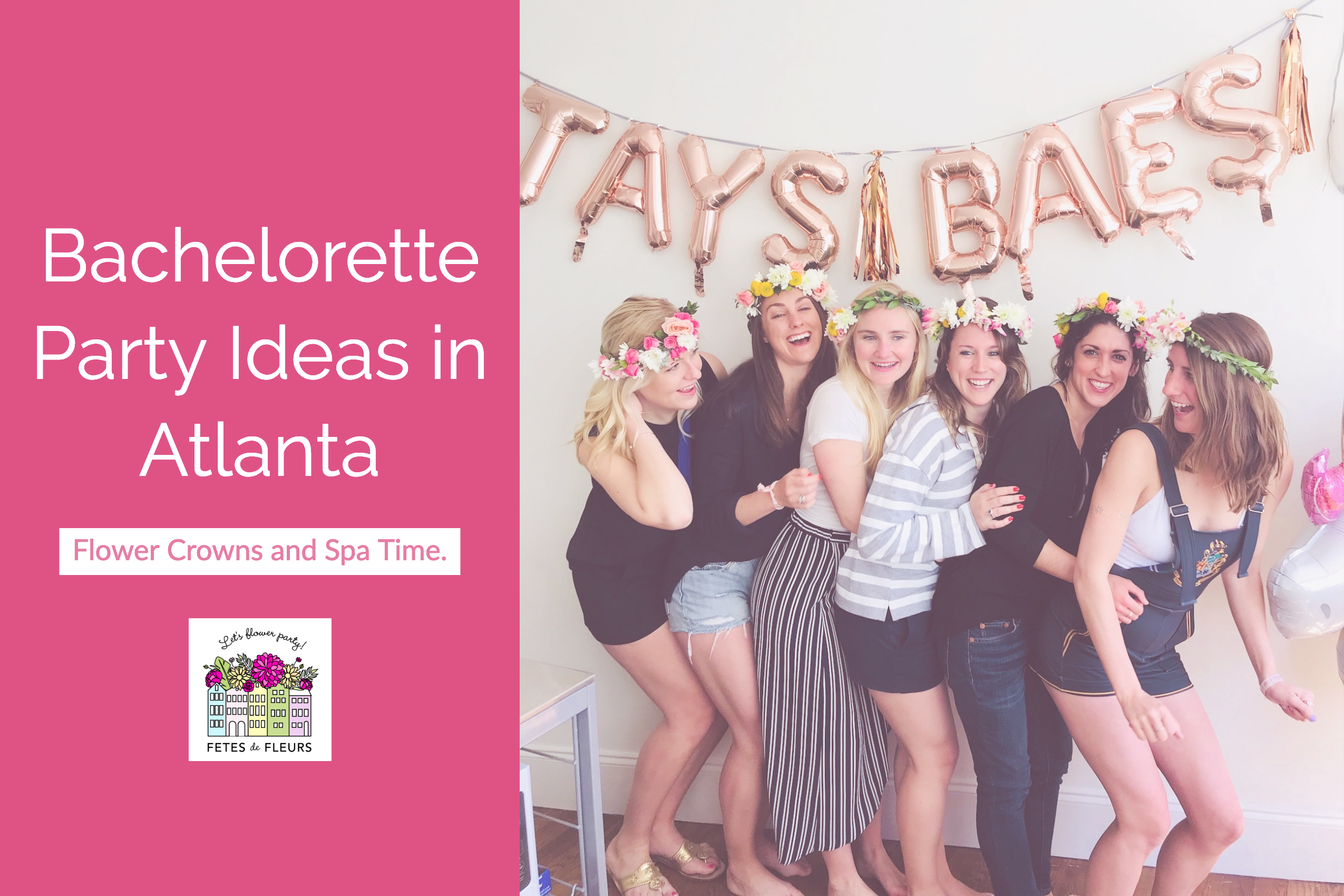 The Posh Spot (Vinings)
The Posh Spot is a salon/spa where you can get a massage, facial and manicure at one spot! The vibe is so calming and soothing and is the perfect retreat for your girls weekend. They offer various packages that are a great deal.
These are just a few of some of the best spas and salons in ATL! They are perfect for a relaxing spa day or prepping for a fun night out on the town. Either way, be sure to add flower crowns to make your Atlanta bachelorette party extra cute and special! If you are looking for a relaxing bachelorette party in Atlanta we highly recommend spa time and flower crowns. People tend to tell us that making flower crowns is actually pretty relaxing so adding that in as an activity is a great idea. We can bring a flower crown making party to you, so that you and your girls can make their own.
Be sure to check out our Atlanta bachelorette party guide for some more fun things to do while you're here on a bachelorette party or for a girls weekend!