Happy October, flower babes!
Over the weekend I got to meet up with 13 ladies that traveled to The Holy City to celebrate their sweet friend's bachelorette party!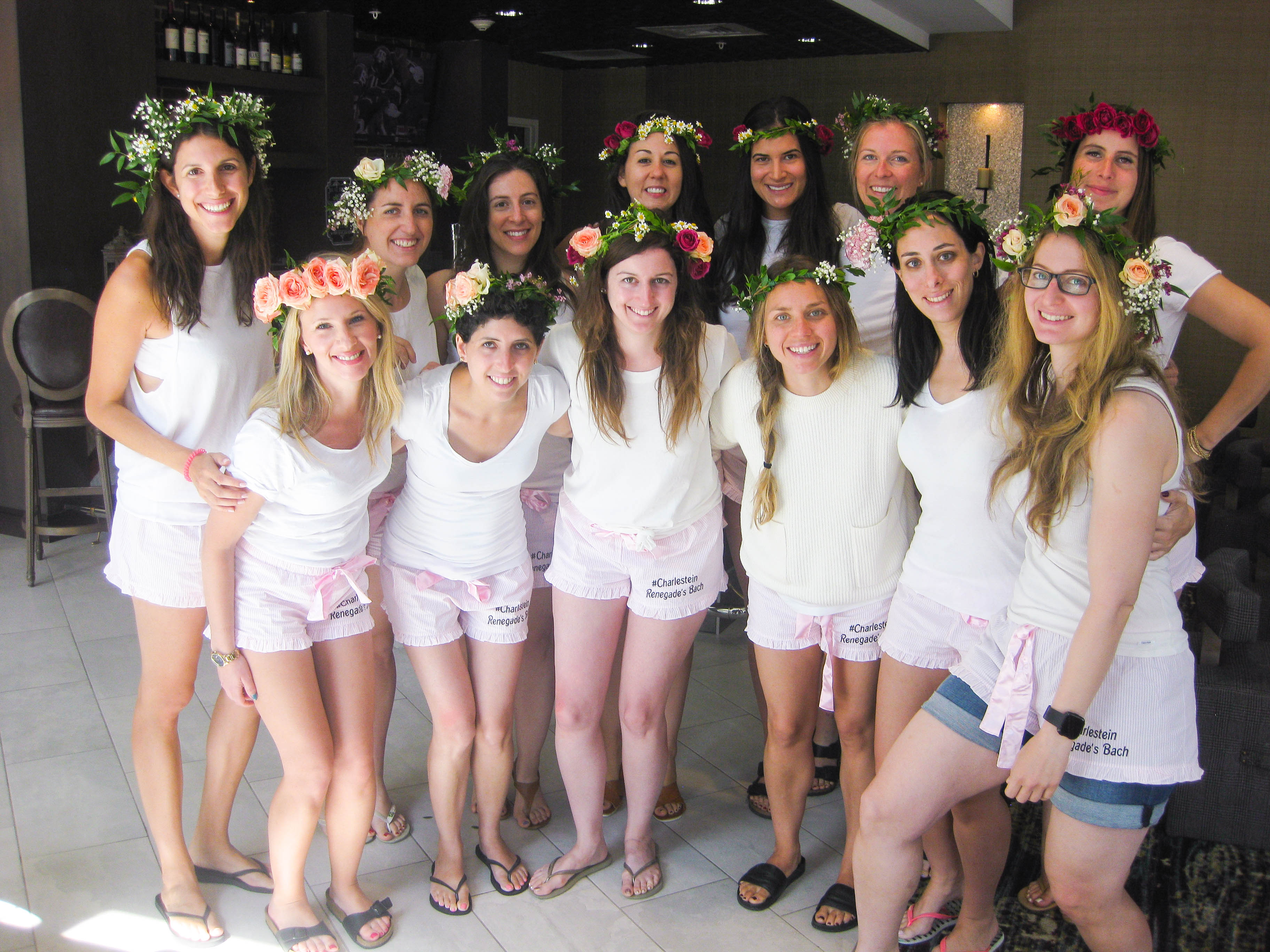 They had the total set up at the new Homewood Suites by Hilton right downtown! I met them in the lobby where we secured a spot with couches and plenty of table space for everyone to work.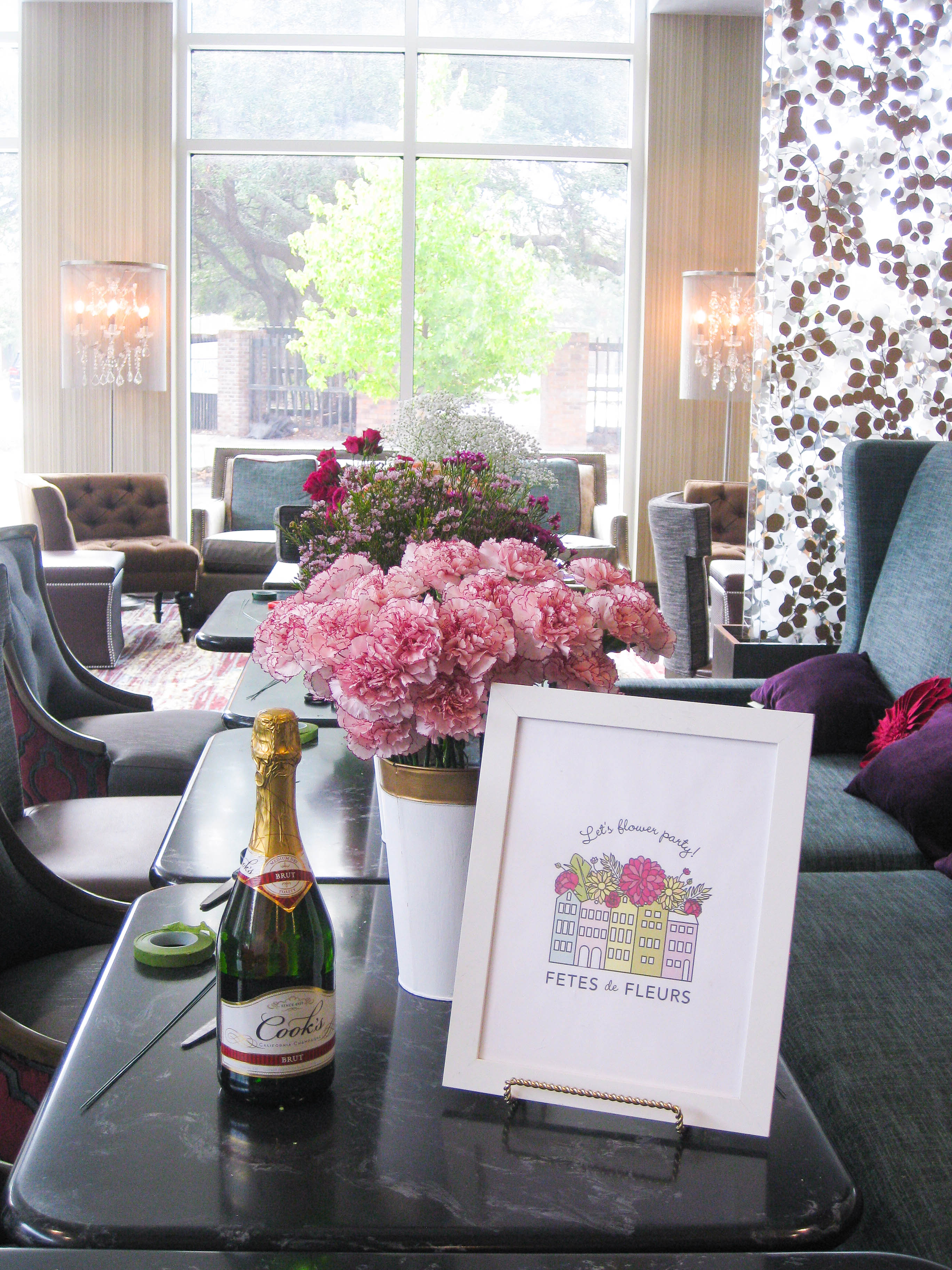 Since we always work to accommodate flower color requests, we had different shades of pinks and purples for our flower crowns this session, with a few white and yellow filler flowers for an accent color.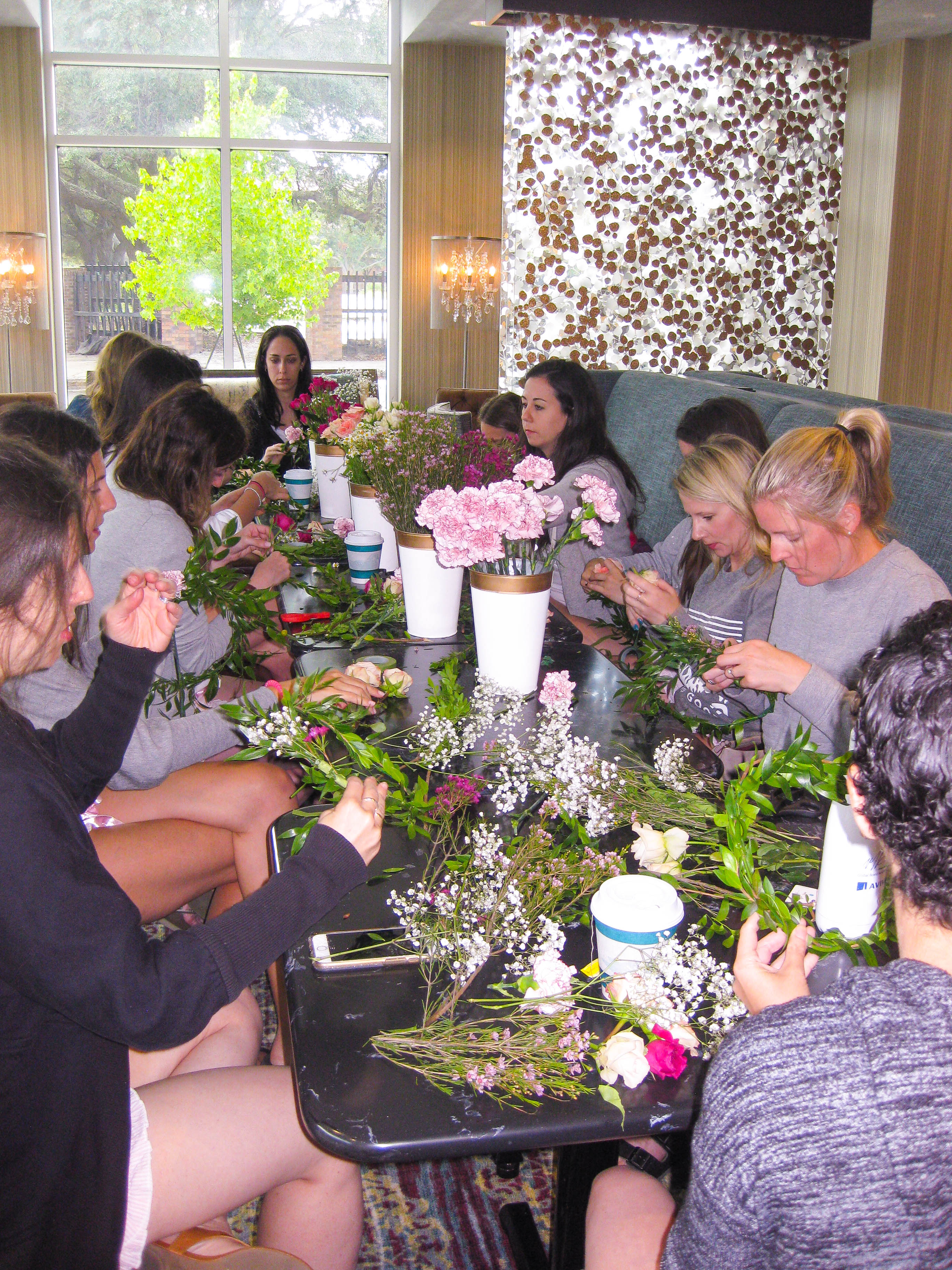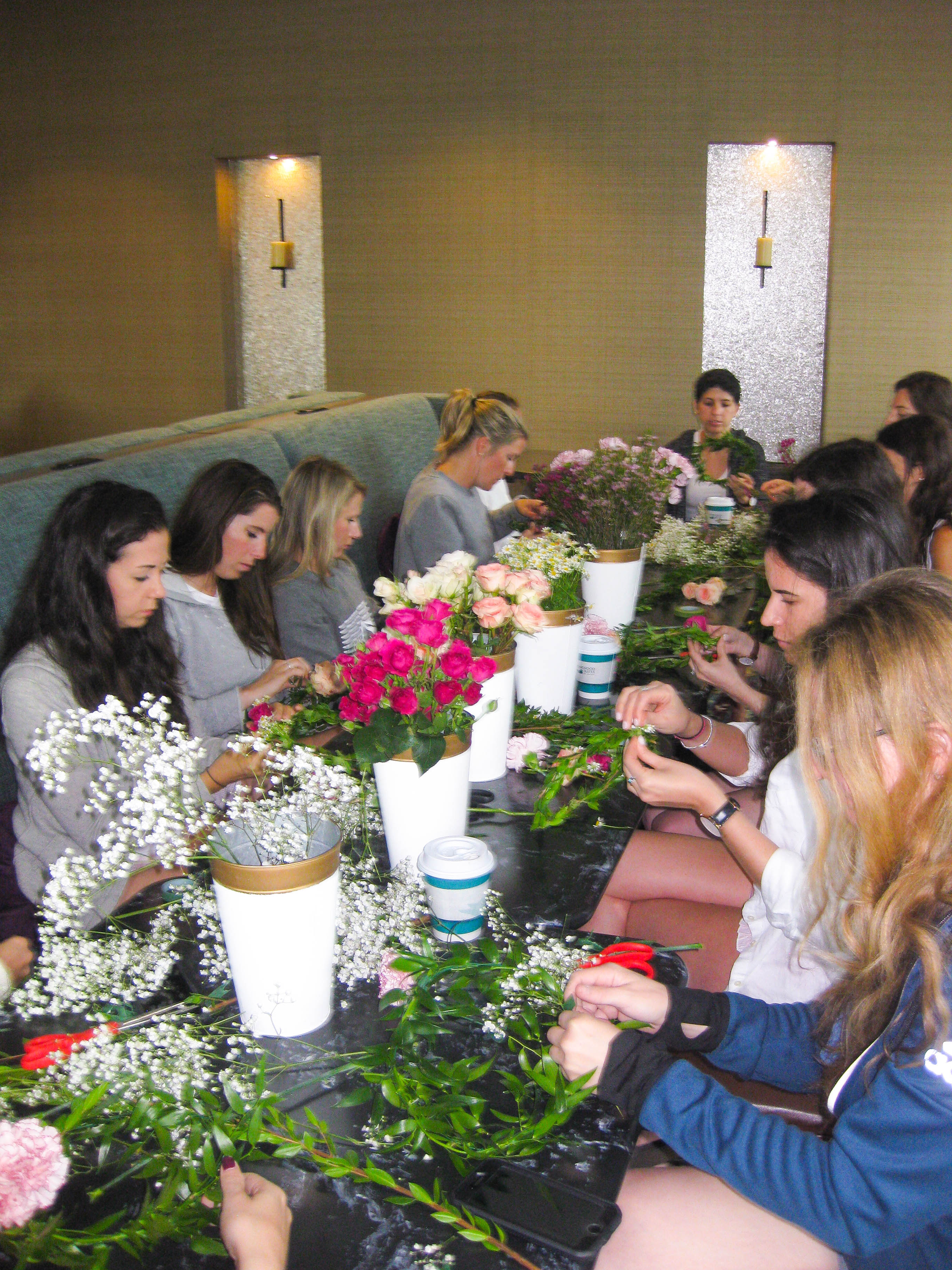 As the ladies were making their crowns, our bride popped some champagne so everyone could enjoy some mimosas! It was a cute pajama party themed floral party after all! :)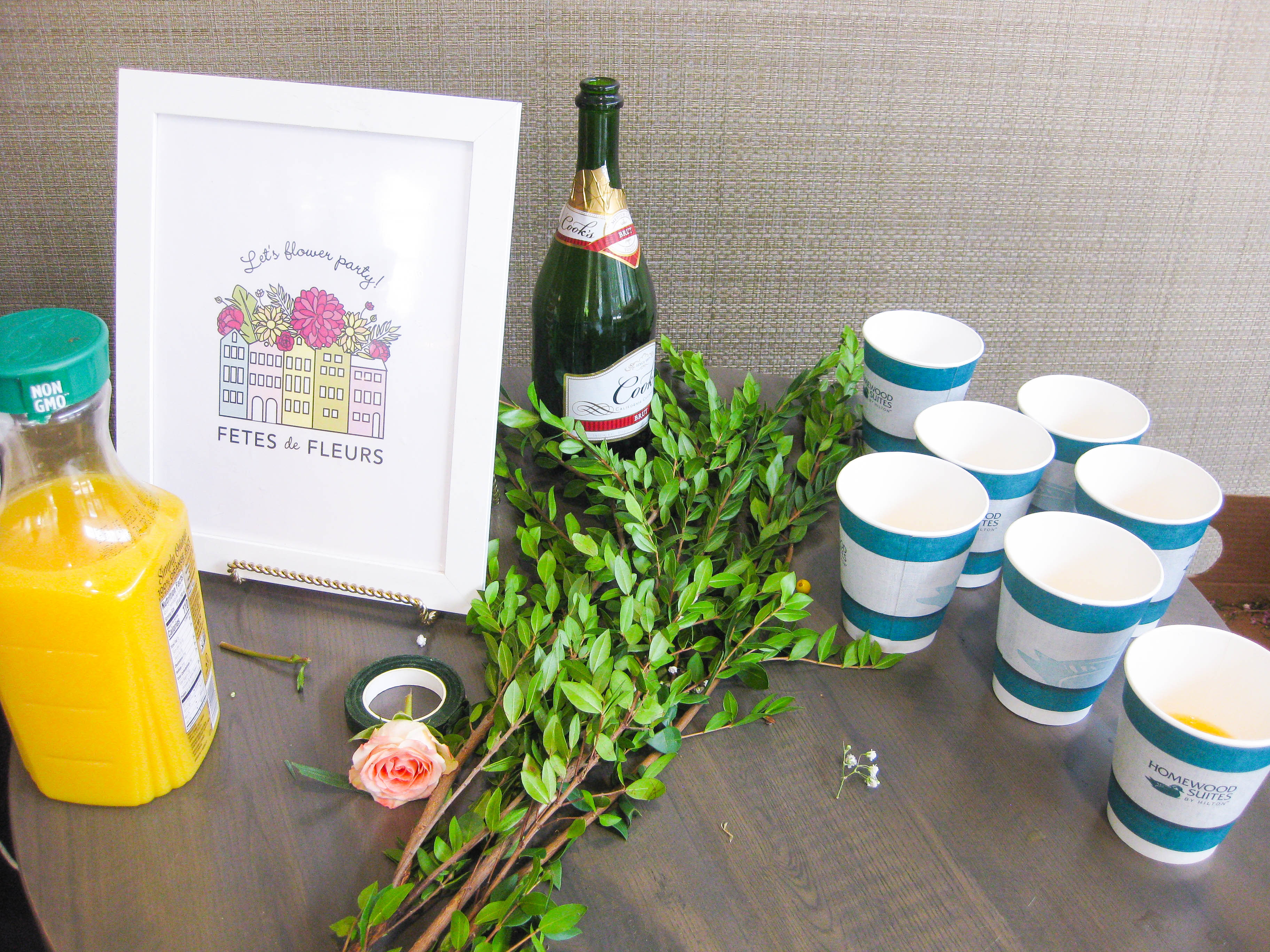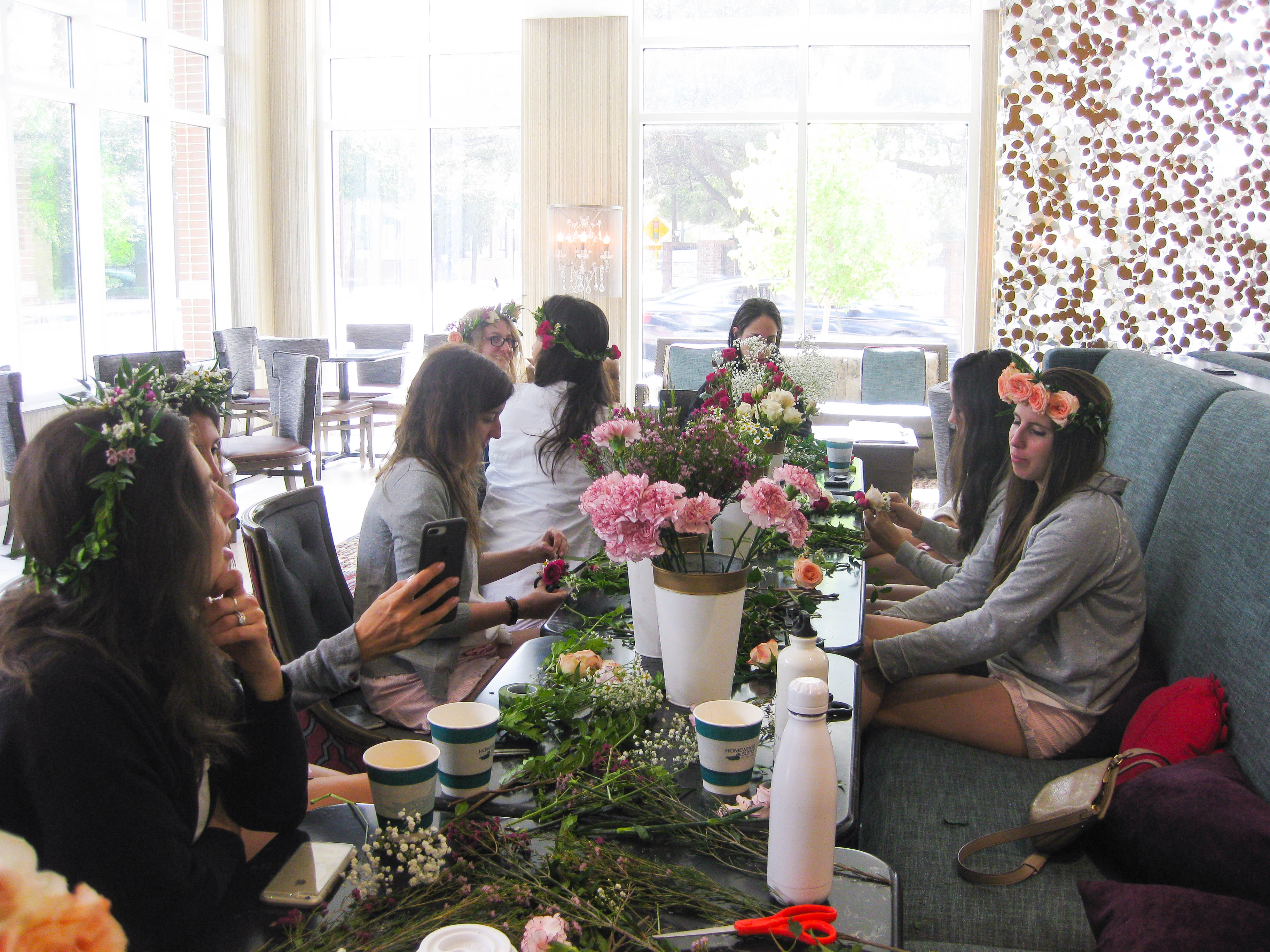 After we were all set in making our crowns, the ladies jetted upstairs to get ready for their upcoming day out on the harbor in their floral crowns! My kind of Saturday!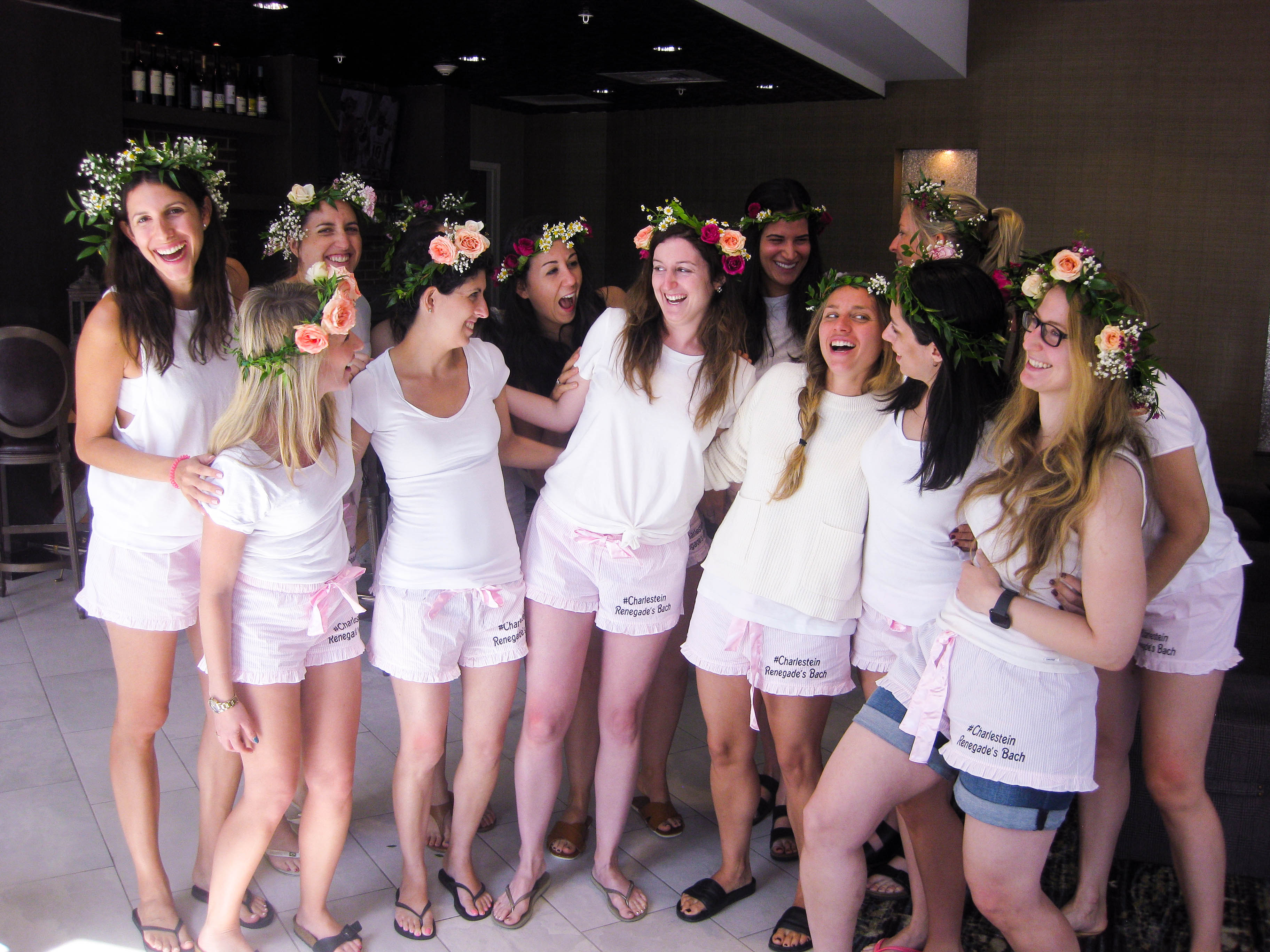 Matching PJ bottoms, so cute!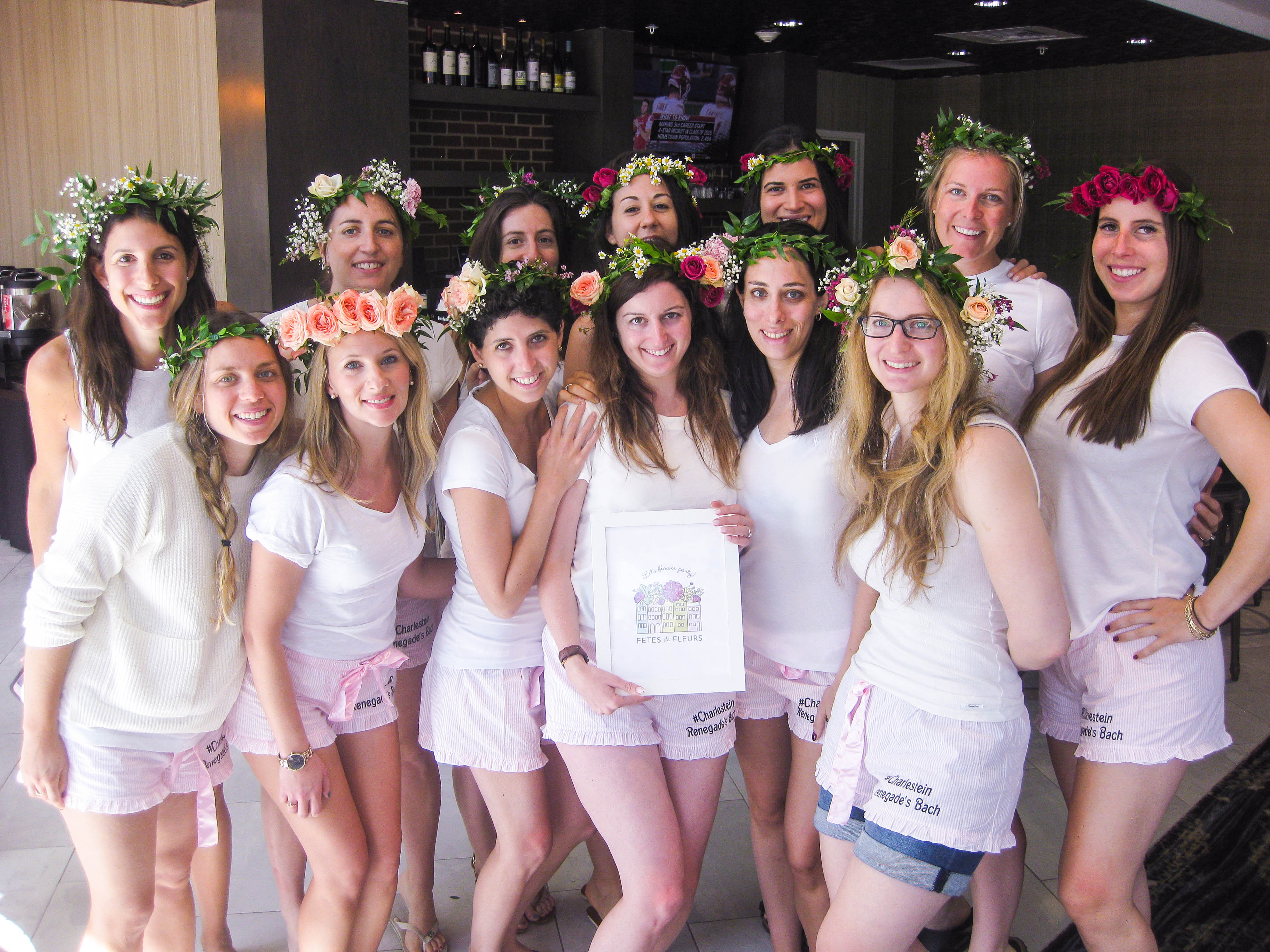 Interested in setting up a party for an upcoming bachelorette getaway or holiday get together? Schedule now before it's too late!
xo, Molly