Molly, again! I've been flower partying pretty hard this summer with all the awesome bachelorette groups we have coming into Charleston. Not going to lie, I love it! I've got to join in on so much bachelorette fun and meet some pretty awesome ladies from all over the US! This group was no exception!
We started the weekend off with a little DIY flower crown partying right in downtown Charleston. This group of five chose silk flowers for their crowns, so I did my standard set up of laying out all of our flowers for everyone to choose their favorites!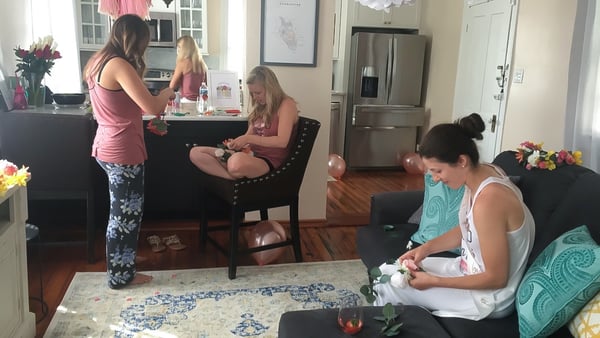 We always start out with our wireframe and greenery around the frame, whether you choose silk or real flowers! (Yes, we offer both!)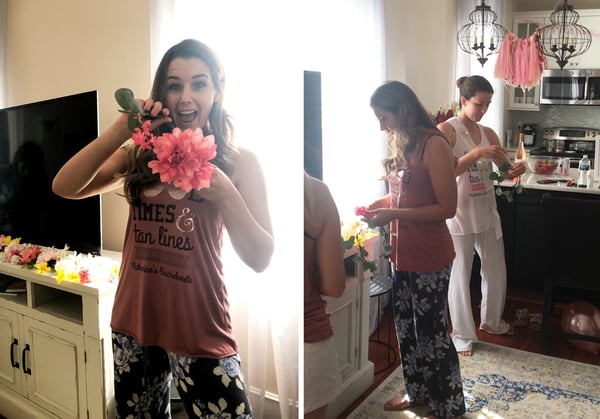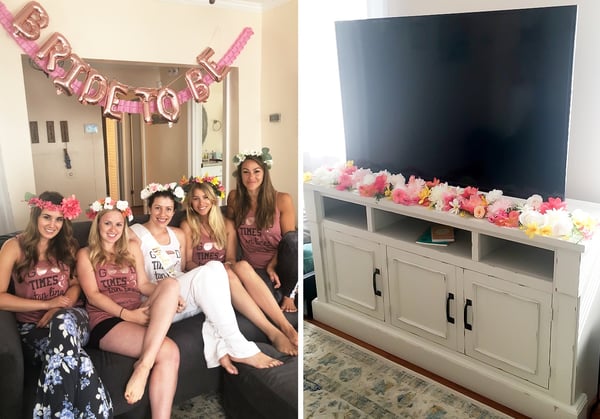 This entertainment center made the BEST space to lay out our florals!
The cute bride taking a break to show off her crown!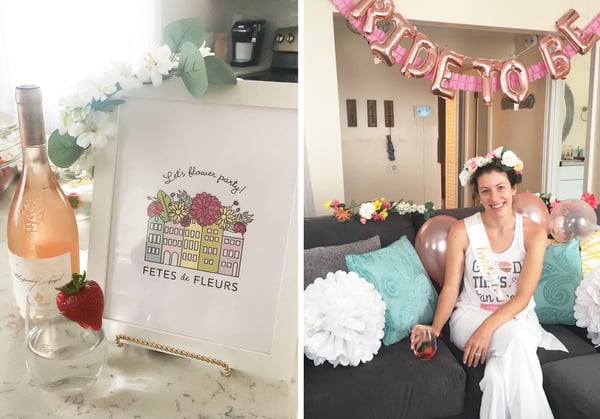 The cutest!
Ready to schedule your own DIY floral crown bar for a party, shower, girls night? Don't let the summer pass you by, hurry up and schedule your next floral party!
xoxo, Molly