If you're like me, you LOVE shopping! I love to shop for anything- clothes, shoes, purses, makeup, etc. You are in luck when planning your Atlanta bachelorette party because we have some GREAT shopping.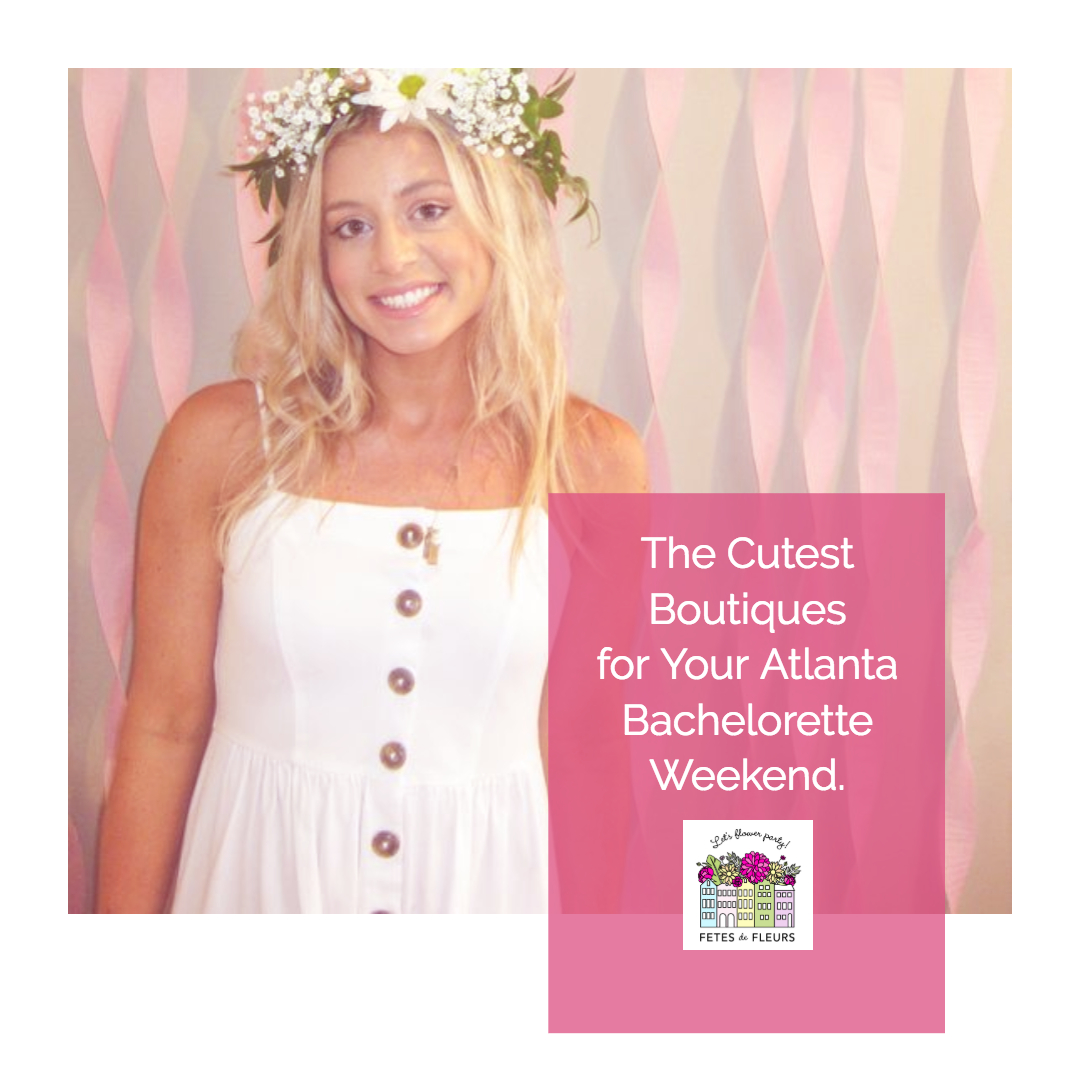 Atlanta is the best place for girls that can shop for hours! Below are some of Atlanta's best boutiques to shop at. Grab you girls, comfy shoes, and lets get shopping! We can't think of a better way to spend some of your weekend in Atlanta than getting some shopping in at the best boutiques that we love here in our city.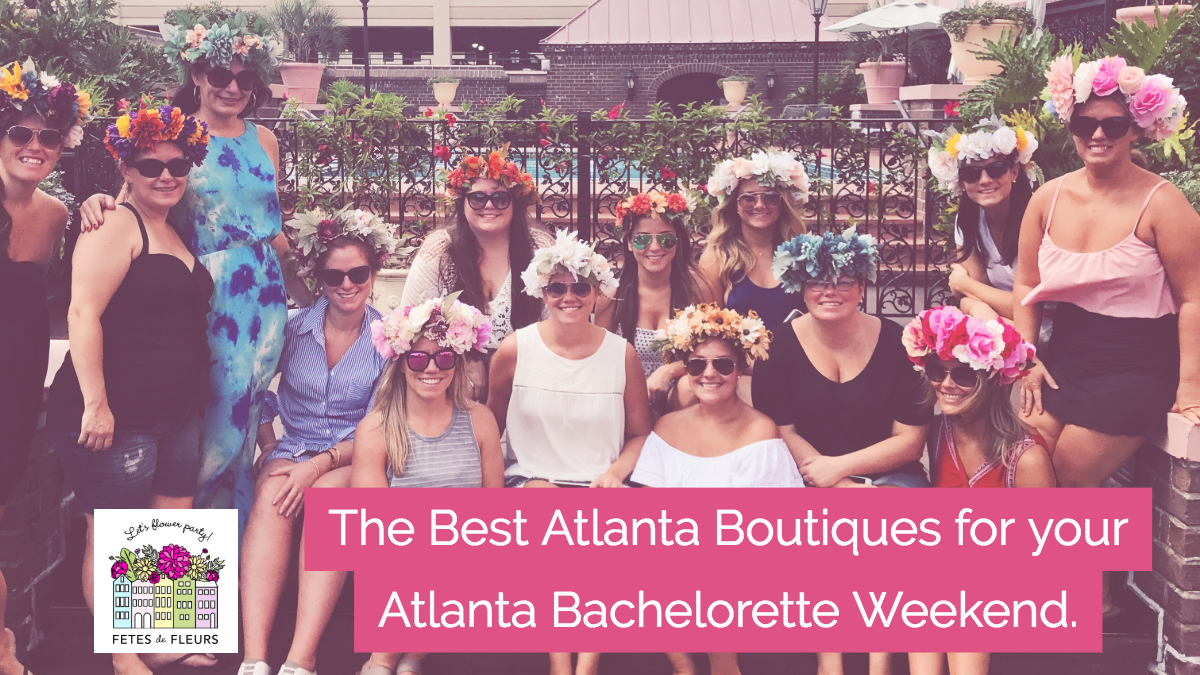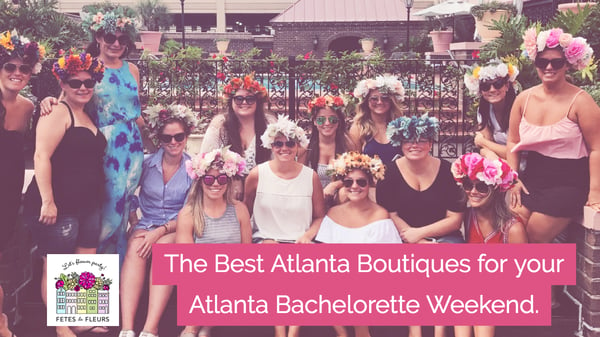 fab'rik is a women's clothing boutique. They have everything from casual to dressy clothes and accessories! Fab'rik strives to have stylish and trendy clothes with reasonable pricing. They have multiple locations in ATL so be sure to check them out! You can keep up with them on their Instagram @fabrikstyle.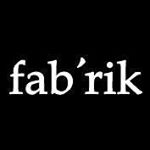 Dress Up is another hip and trendy boutique in Atlanta! They have about 10 different locations across the Atlanta area- including one in The Battery at SunTrust Park. Their clothes are always on trend and are reasonably priced. Personally, I love their selection of shoes! Check out their website to see all of their clothes and locations here. You can also view their Instagram here. I always see influencers and bloggers posting about the clothes they get from Dress Up so make sure you stop into one of their locations. They also have great stuff on their website that you can buy from anywhere too.

Swoozies is as fun as the name sounds! This is a fun little gift shop in Buckhead. If you are looking for party decorations, gifts, or personalized items- you NEED to go to Swoozies! They carry brands like Lilly Pulitzer, Corkcicle, Scout, and more! Check them out at www.swoozies.com. They also have a great selection of goods for your party planning needs including your Atlanta bachelorette party weekend of course. Check out Swoozies on Instagram here.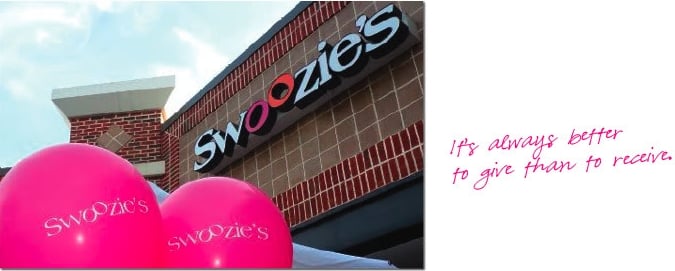 Located in Buckhead is the cute little boutique, The Impeccable Pig. They have reasonably priced clothes that fit any style. They have the cutest collections from Wildfox and Z Supply! You can follow their hashtag #BeImpeccable on Insta to see some of the styles that they have.

The Beehive
The Beehive might be one of the COOLEST gift boutiques in ATL! The Beehive carries almost anything from clothing to bath products to housewares and they are all locally handmade. If that isn't cool enough, they host workshops involving things like sewing, jewelry making, candle making, and more! You can learn more about this awesome place at www.beehiveatl.com. If you are looking to buy locally made products then this is the store you should check out. We personally love when bachelorette groups buy things from local people so make sure you stop in and say hi! You can check out the Beehive Insta here.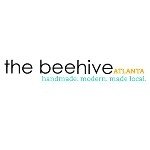 There are so many places to check out in ATL for the best shopping! While you're here, be sure to check out Lenox Square Mall, Ponce City Market, and Atlantic Station- they all offer some of Atlanta's best shops!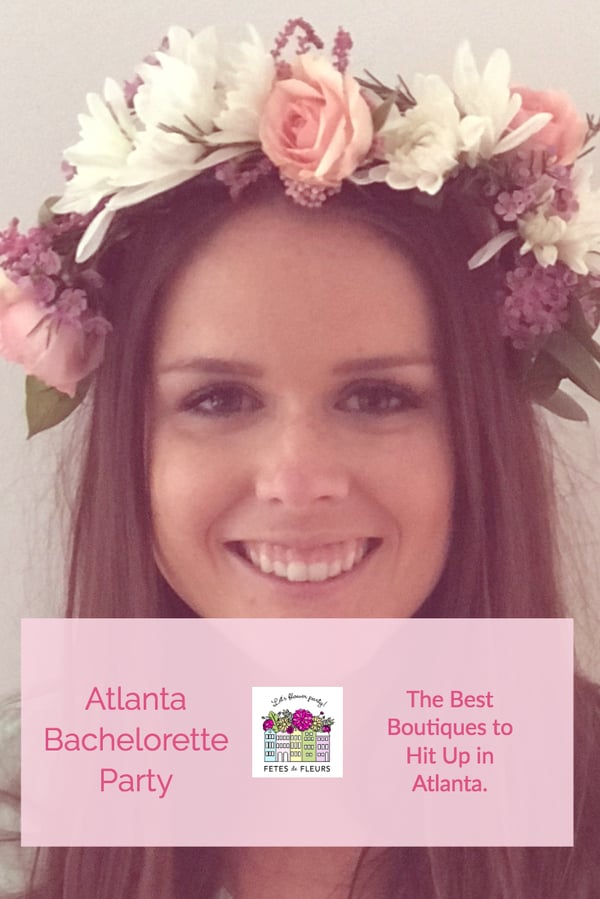 Happy shopping! Make sure you request a flower crown party or flower crowns to be made for your Atlanta bachelorette party here. Just think you could shop and bop around wearing your flower crowns! That is a great plan of attack for a fun Saturday in Atlanta on your Atlanta bachelorette party weekend.