Atlanta has so much to offer for a bachelorette party or girls' weekend! From the food to the drinks to the entertainment, there is something for everyone. If you and your girls are into trying new craft beers or even sticking to the same one, Atlanta has some great breweries for you to put on your google map favorites! If your gals are more into wine, check out my other post about the best wine bars in Atlanta. Below are some of the BEST places to grab some brews for your Atlanta bachelorette party!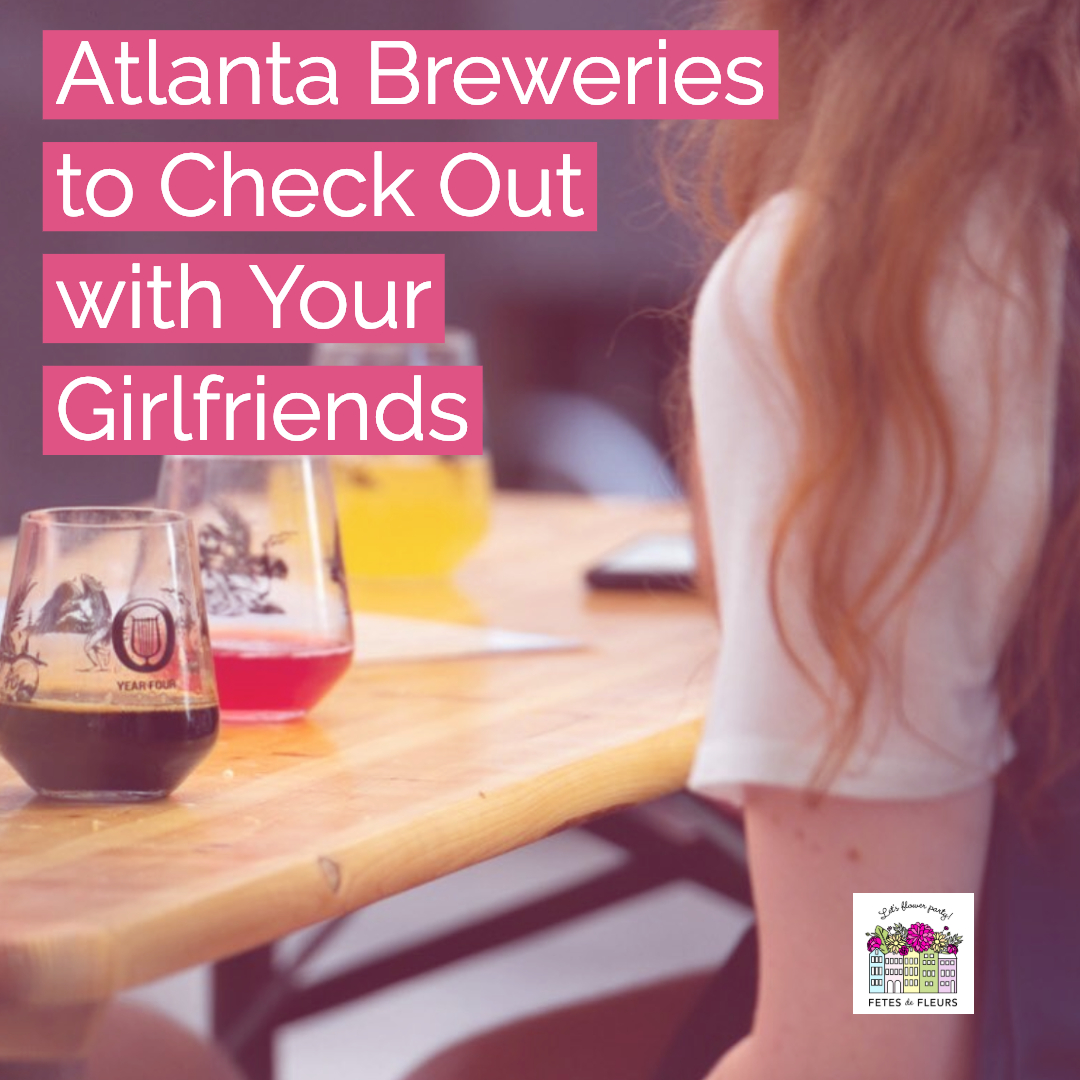 We are also happy to setup a flower crown workshop for you ladies at an Atlanta brewery as part of your weekend in Atlanta or if you are looking for local things to do as locals in Atlanta with your girlfriends we can do private flower parties for you. Just request more information about how our Atlanta flower parties work here. We come to you! You don't need to do a thing other than work with us on the date and time. Just get your girlfriends together and we can bring a fun, floral activity to you for a night out on the town.
Thrillist also has a super helpful list of the best Atlanta breweries on their site here. We also found that Eater Atlanta also has a helpful article about drinking beers at Atlanta breweries here too.
Orpheus Brewing (Midtown)
Orpheus is known for the sour brews- which are my fave for the hot summer days in the ATL. Wandering Blues is one of my favorites! They have a really awesome view of Piedmont Park and a great tasting room. Check out their Instagram here!
Wild Heaven (Avondale Estates)
Out in Decatur is this really cool brewery! They have a laid back vibe and different types of beers. They're Emergency Drinking Beer has become an Atlanta favorite! They host a lot of community events, including yoga classes on Saturdays which could be fun to do in combo with a flower crown workshop. We love bachelorette groups and local ladies having fun with yoga, beer and flower crowns.
SweetWater Brewing Company (Buckhead)
SweetWater 420 is the STAPLE Atlanta beer! This brewery could be one of ATLs most popular-and for good reason. They have a really great deck area with music that is perfect for spending the afternoon jamming away and drinking some good beers outside. They even host a festival called "420 Fest" in April where they have live music! Click here to check them out! Any festival with flower crowns is a good time in our books.
Three Taverns Craft Brewery (Decatur)
Three Taverns is located on the Eastside of ATL. They are known in Atlanta for their, "A Night on Ponce IPA", which has some great citrus notes. They recently have produced some sours that have become just as popular. The brewery has a really cool, tavern-ish vibe that is perfect to spend time with your girls!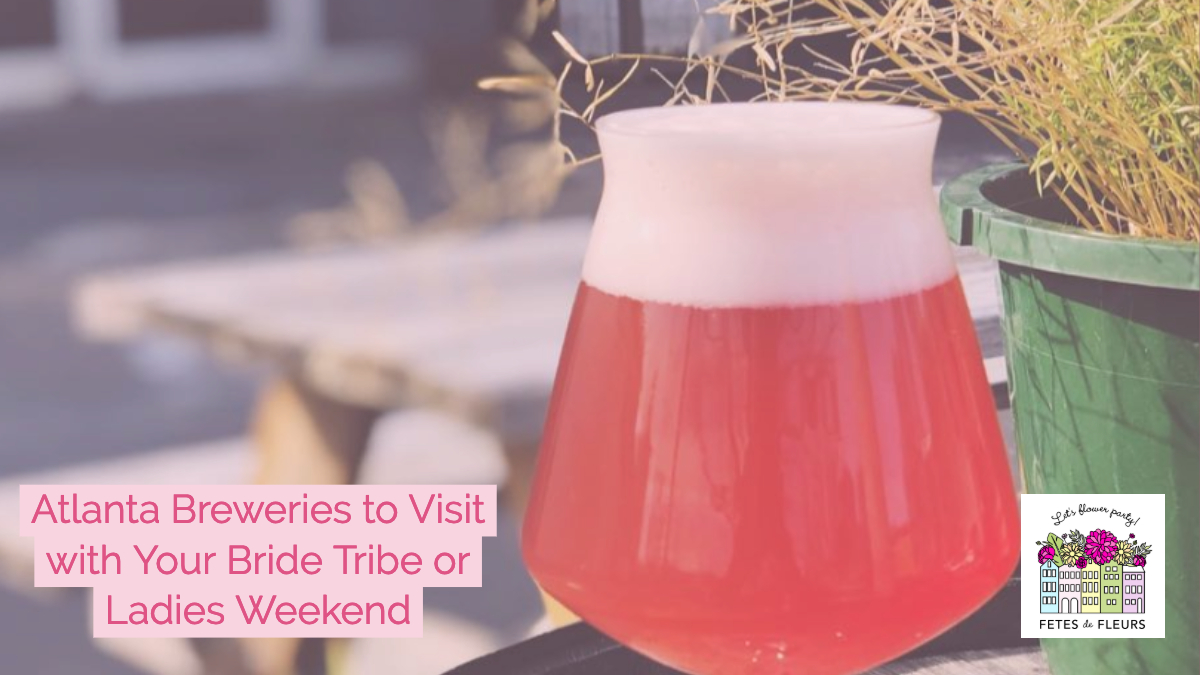 These are just a few of my favorite breweries in ATL- there are so many more to check out while you are in town. Some other must-see places are Red Hare Brewing, Monday Night Brewing and Scofflaw. You can also check out Southern Beer Tours. They have public and private tours of some of the best Atlanta breweries.
What better way to celebrate bachelorette party or a girls' weekend in Atlanta than with some good brews and a flower crown workshop! Fetes can add an extra cute touch to any party or activity with flower crowns. We can bring the flower crown party to you before you all go out on your brewery tour- how cute would it be to wear your crowns on the tour!? Check out our Atlanta bachelorette party guide for more fun things to do and places to visit!
You can request more information about how our Atlanta flower crown parties work here. We hope to flower party with you soon while drinking some good beers! Here is Summer and Spring up ahead.