Brunch is a major part of your bachelorette weekend. Most bachelorette groups want to know where they are eating throughout their weekend so they can plan ahead. Maybe you are going to do brunch out a couple of times throughout the weekend or maybe you want a spot that you can grab some pastries for the house. We tried to list out some of our favorite brunch spots for a Scottsdale Bachelorette Party Weekend below for you.
We can thank Megan, one of our flower party hosts in Scottsdale for some of the suggestions below. She will continue to help us come up with the best things to do in Scottsdale as well as the must see restaurants while you are in town. Remember to check out our full guide with all links to blog posts we have written about planning a Scottsdale bachelorette party here.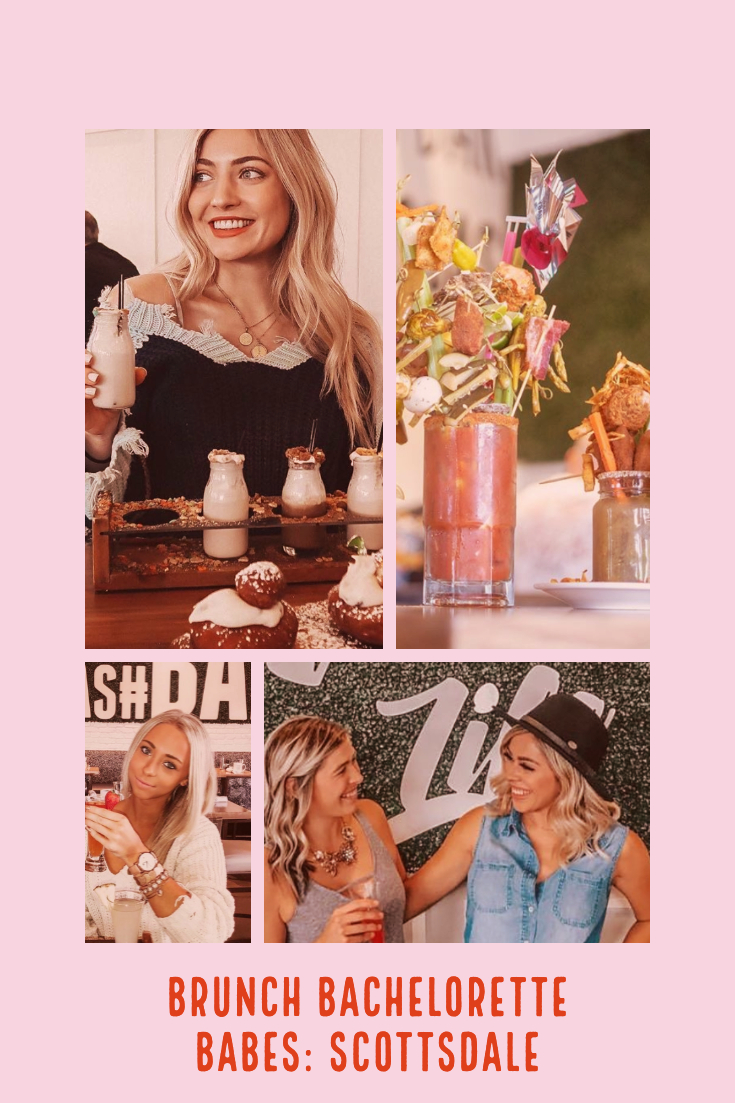 Bottomless mimosas and Bloody Mary's every Sat/Sun 10AM-3PM. This spot has a club vibe so if you are looking for something more clubby and outgoing for a fun, boozy brunch this could be a good spot for one morning on your weekend here in Scottsdale. Check out the brunch menu here. This place is constantly on lists for best brunches in Scottsdale so we can't wait to see what you think of it. Oh and we know that are brunch bachelorette babes love FROSE- they have it here. So get your FROSE on ladies!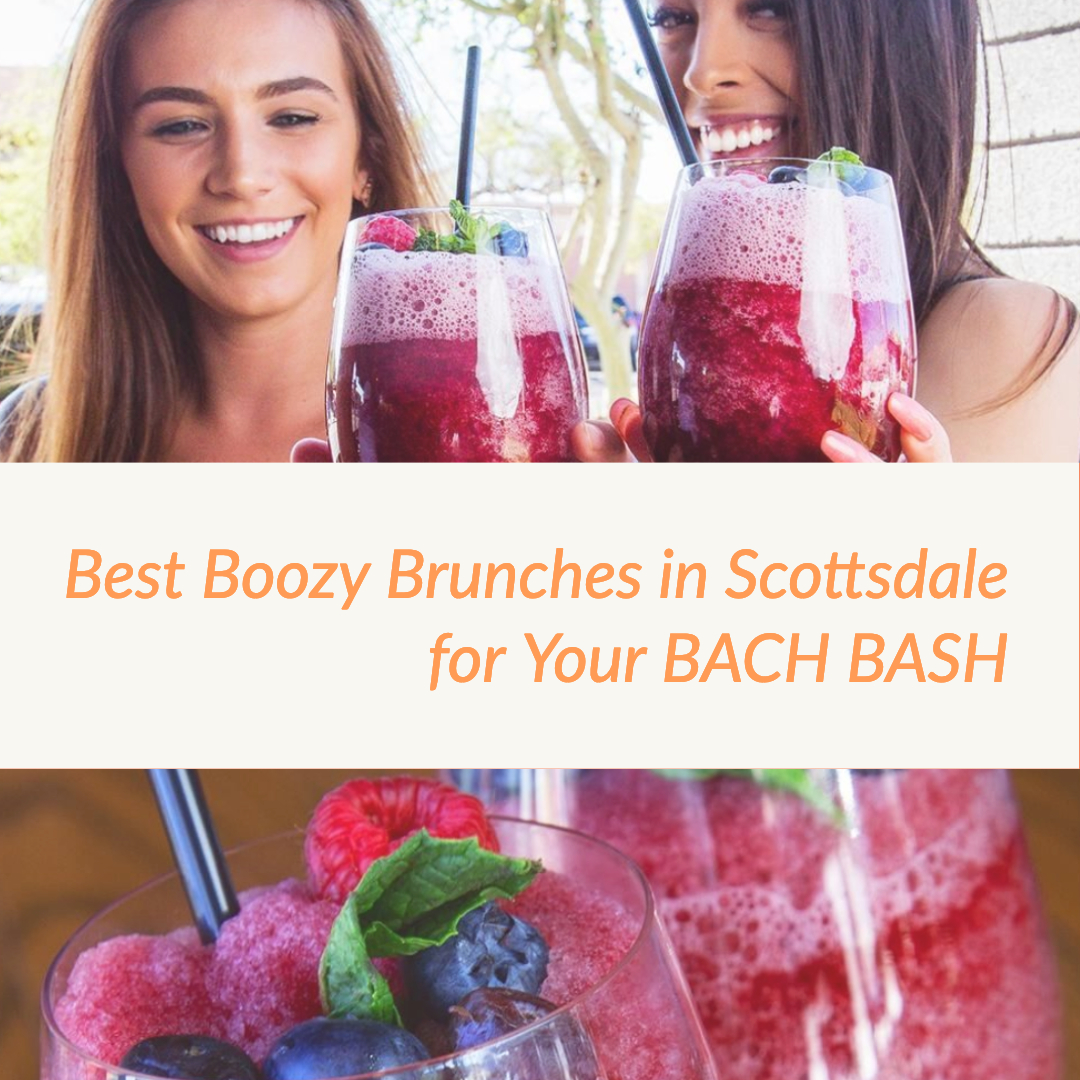 This brunch spots sources only clean and seasonal ingredients of the highest quality working with artisan producers who care. So expect quality food here. Also, fun local tip- great boozy coffees for you here. So put a fun twist on that coffee and head here to get energized in a fun way. They have a churro waffle, tons of fun pancake options to celebrate the bride with and of course great avocado toast for all you basic brunch babes out there. Check out their menu here and their INSTA here.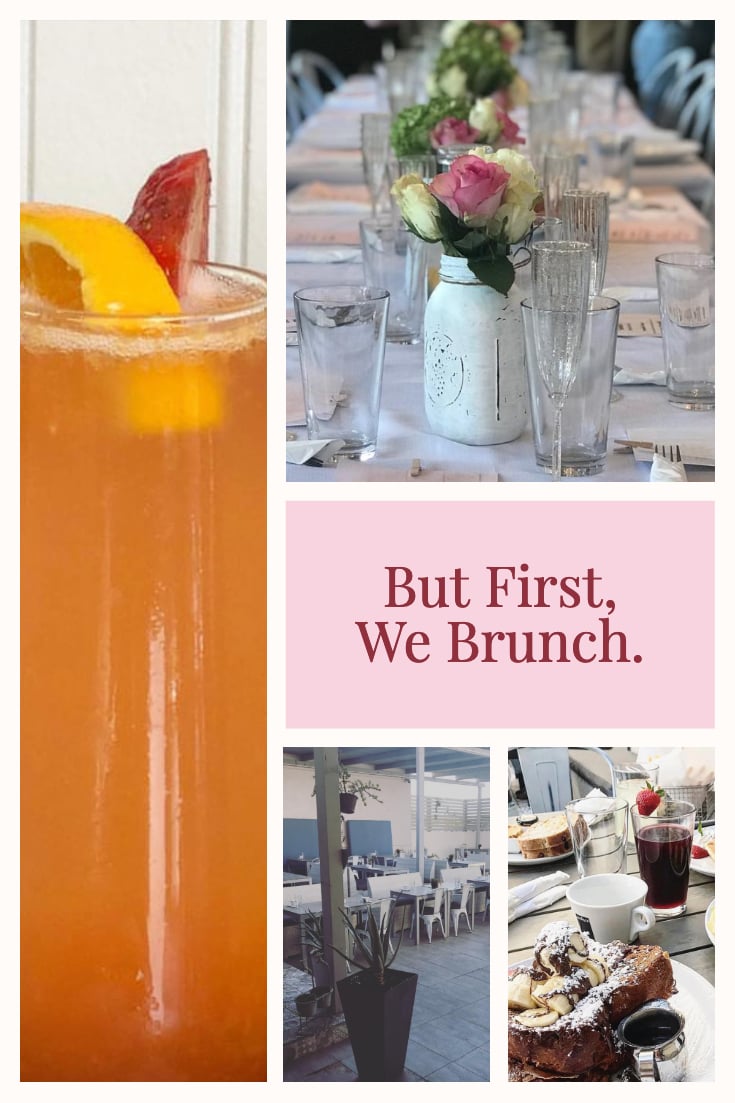 Bellini boards, brunch packages and mimosa bottle service. Riot House is an evolution of where hospitality culture is going. They have developed a concept that feels sexy and classy but still brings the high energy entertainment that a bachelorette group usually is wanting. Check out their brunch menu here and INSTA here.
MIMOSA BOTTLE SERVICE $ 40 campo viejo cava brut presented with fresh grapefruit, orange & pineapple juices accompanied by fresh cut seasonal fruit
BELLINI BOTTLE SERVICE $ 50 bottle of ice rosé or cuvée champagne presented with your choice of three fruit purées and an assortment of fresh fruit & herbs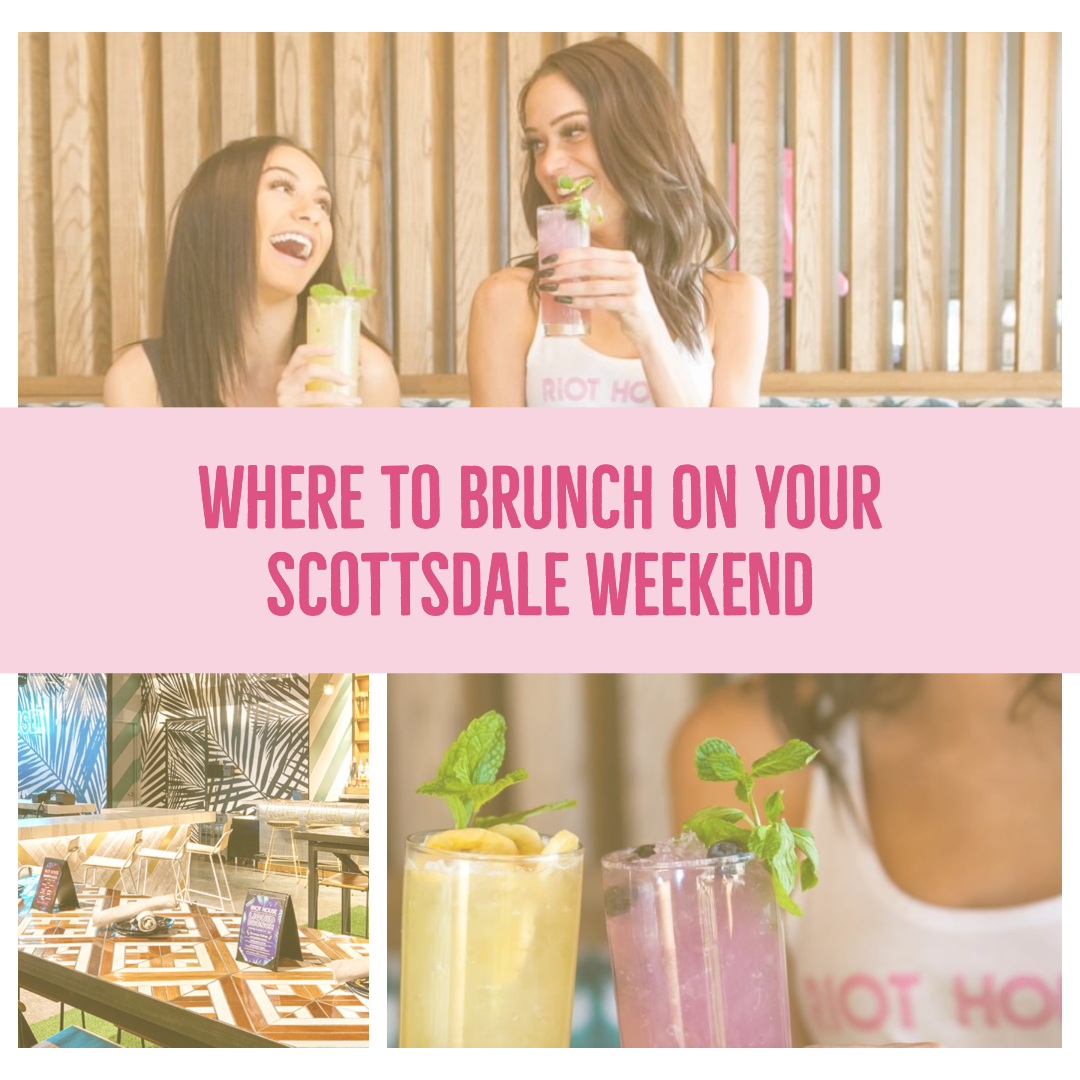 Hash Kitchen (Chandler & Scottsdale locations)
Instagram-worthy entrees AND drinks (think disco slushies & cereal shooters) and a build-your-own bloody Mary bar. We love the idea of morning slushy drinks and cereal shooters. Sounds so fun and like a perfect place to spend a fun morning with your bride tribe before hitting the pool or doing a flower crown workshop with us. We found out this place has the largest bloody mary bar in Arizona- so if your bride loves bloodies then you must swing on by here. Check out their INSTA here to see some fun drinks and photos to get you excited for brunch here. They also have cool sayings on the wall that you can take photos at as well as greenery wall that says "The Brunch Life." Send us some photos of you all wearing flower crowns at that wall pretty please and thank you!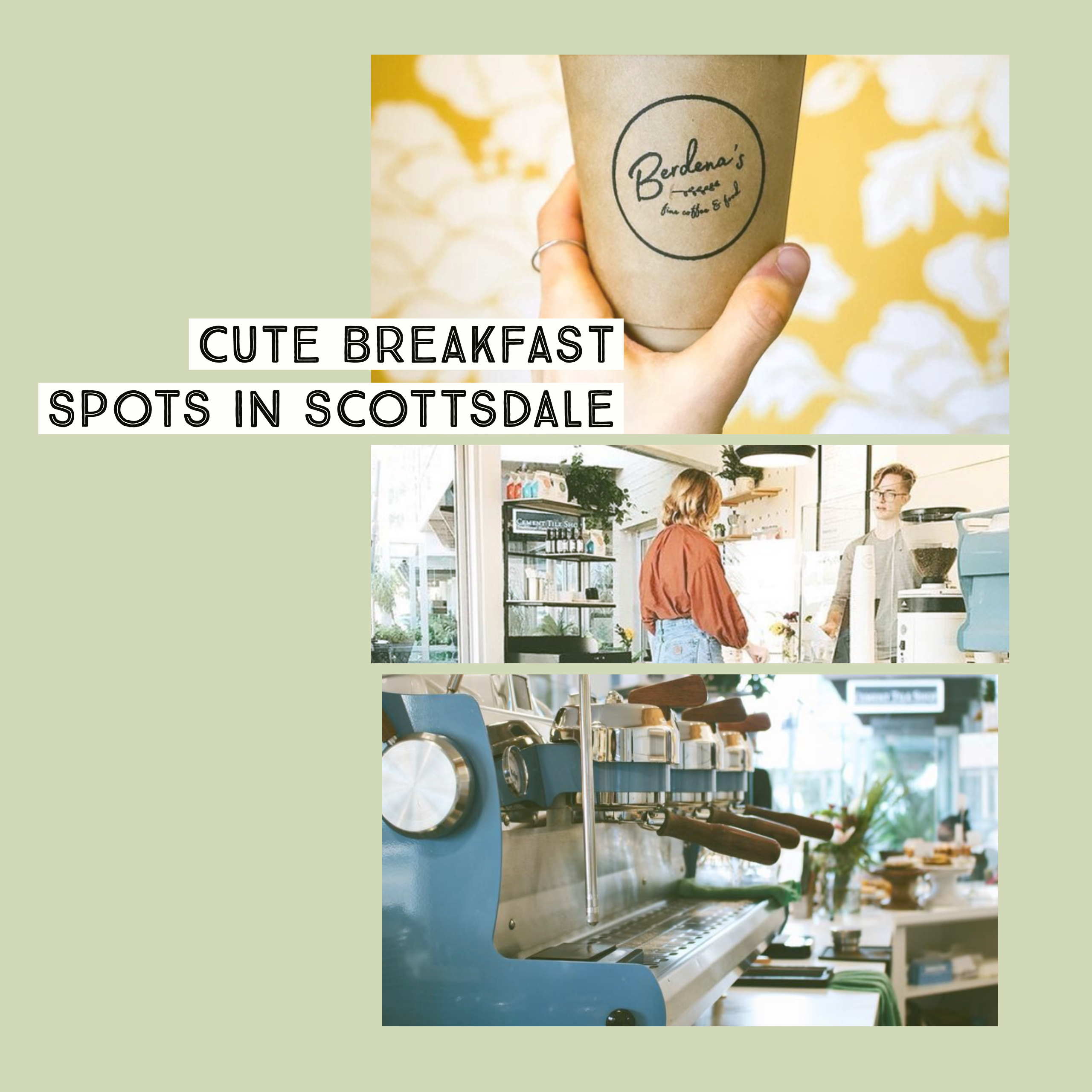 Great place for simple coffee and pastries. They have your standard coffees and espressos plus things like avocado toasts, breakfast sandwiches and quiche. So if you are looking for a more simple spot for breakfast with your bride tribe before whatever you are getting out there to do that day head here. They have a cute decor which we love and also a wall filled with yellow and white flowers. If you want backed goods maybe for your bride tribe for a brunch flower crown workshop this could be a good place to stop by to grab the goodies before hand.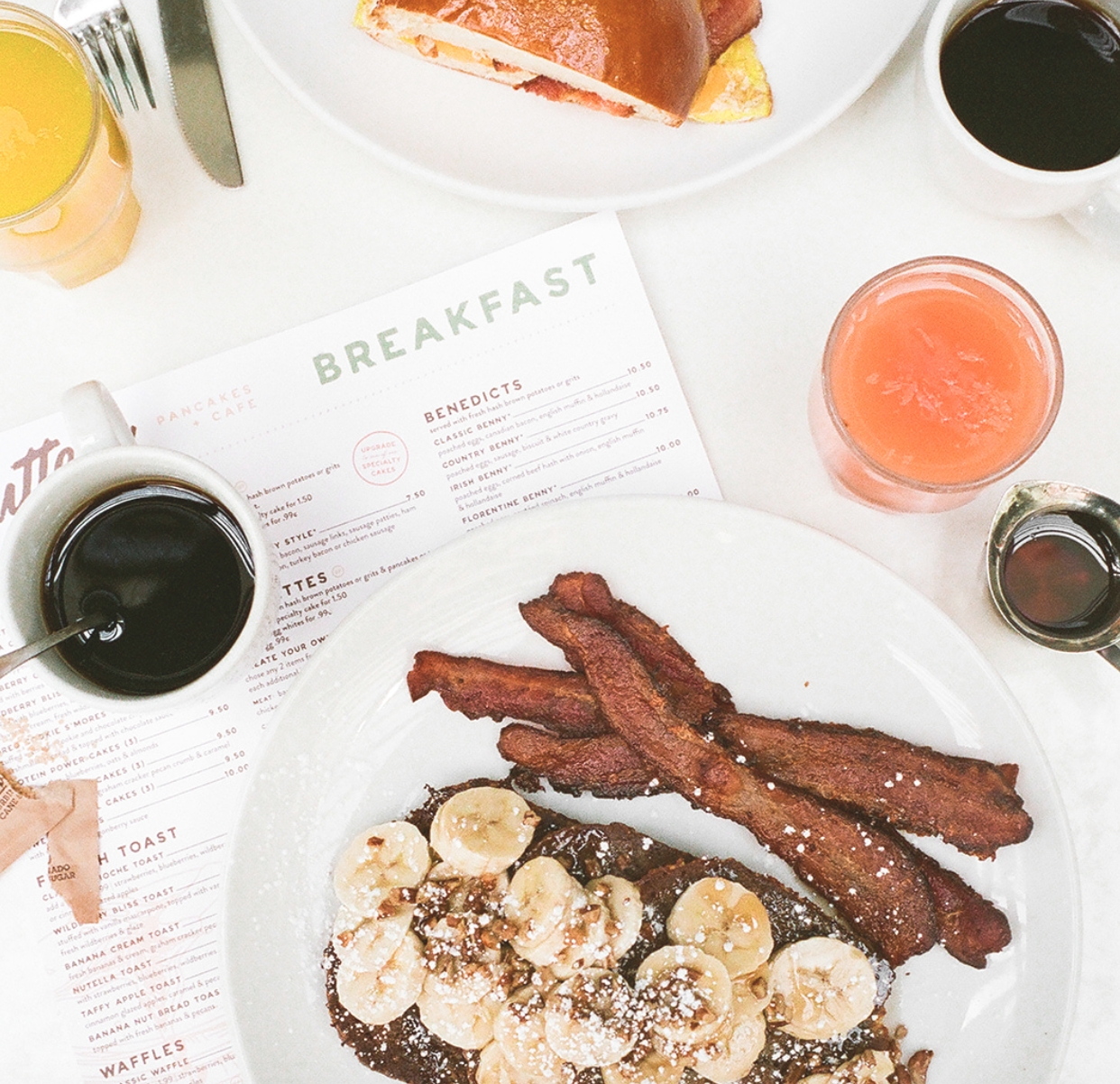 This place has been in business for over 40 years now - so this is definitely a local staple. We love local places because we know that means quality and good food on the reg. So think fresh squeezed juices and great omelets. Check out their breakfast menu here. They have a HUGE menu with all the normal good things that we love about brunch. You can check out their cute instagram here.
There are so many great places for brunch and breakfast in the Scottsdale area. So be sure to check out YELP of course and even instagram hashtags to find some cute places that we maybe didn't include here.
Remember to check out our full guide to a Scottsdale bachelorette party where we post all our tips on things to do, where to eat, etc.