Hey Babes! This is Kaitlynn, one of your flower party hosts here in the Savannah area for your ladies weekends and bachelorette parties.
Savannah is one of the fastest growing wedding destinations in the US which makes it perfect for your all your Bach party plans and activities. There are so many amazing things to do in our cute city that it can be slightly overwhelming planning it all out. NOT TO WORRY THOUGH flower babes, that is why we exist!
So, whether you're the "plan it when we get there" kind of bride tribe or the "Itinerary for everyone" kind who likes plan it all ahead of time, we've helped you narrow down the top 5 must-do's for your bachelorette weekend in Savannah or your ladies weekend in Savannah.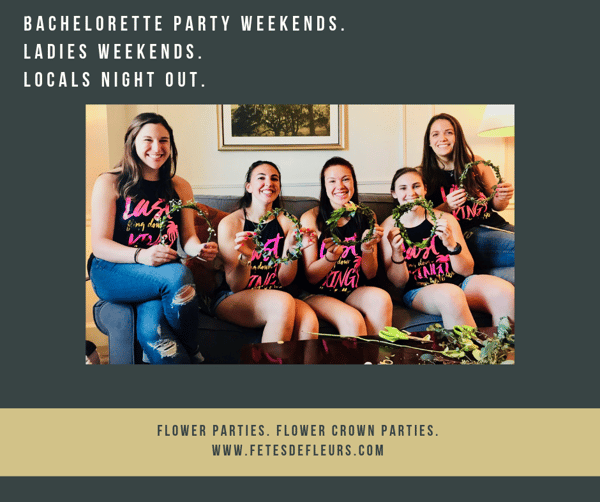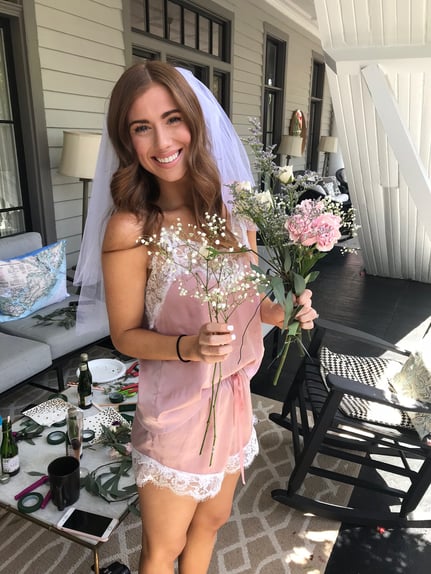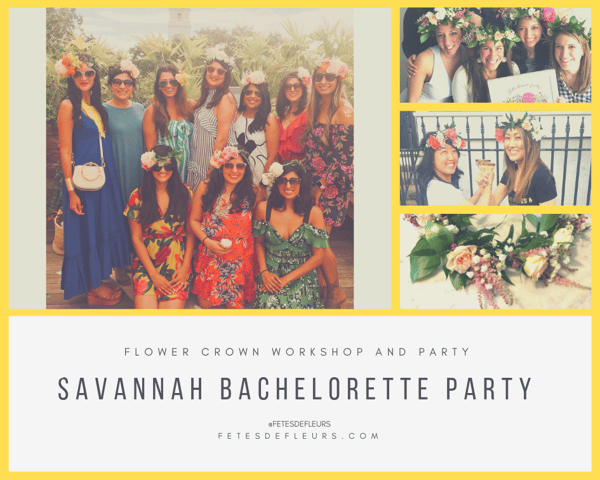 Obviously, this is a must do!
Come pop the bubbly and make all your flower crown dreams come true with us in this girly activity. This is 2 hours you wont regret during your weekend with your besties having fun, learning new skills with flowers and drinking all the rose!
You can request information on how our flower crown parties work right here.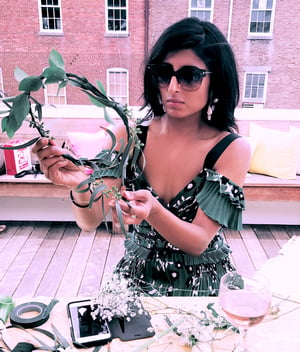 Brunch, brunch, and more BRUNCH!
There are sooo many amazing brunch places in downtown Savannah. Whether it's The Ordinary Pub, Little Duck Diner, B. Matthews, or any of the amazing others...food is a part of our great, charming city. You don't want to skip out on brunch while here on your weekend in Savannah. So take some time to think about where you want to brunch and plan out some fun brunches for our girls.
If you want to keep the party going after your done enjoying your French toast don't hesitate. Savannah has no open container laws. YES, Girl, you read that correctly.
Grab that plastic cup (stationed conveniently by the exit) and hit the door. You can really drink anywhere in Savannah. So have a great time wandering the streets and taking in all the beauty while drinking some rose and wearing your flower crowns. You will find lovely places to take pictures in your flower crowns post brunch. We can even meet you at a restaurant (if they are cool with it) and setup a flower crown workshop for your group to do over brunch.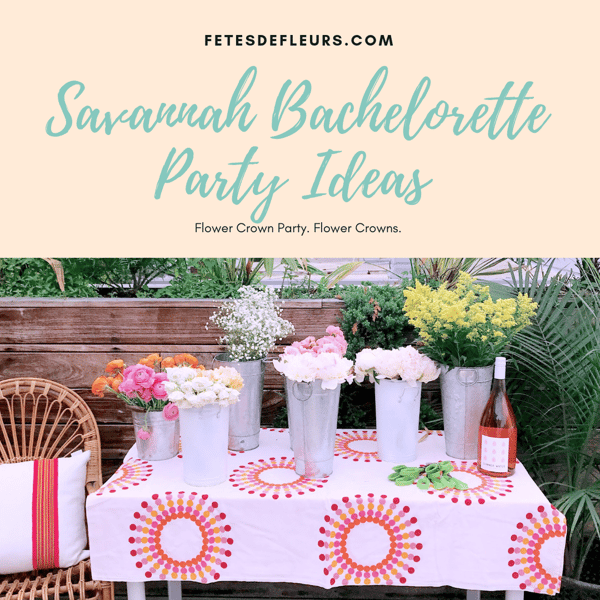 This is a great way to see the city, try out the bars, and take in the scenery. The slow ride is a 15-person pedal bike. You can schedule a variety tours, so that you can see whatever part of the city interests you the most, and with no open container laws, you can literally sip your cocktail on the go. Just don't try to drink and pedal too fast ; ) We definitely think wearing your flower crowns while pedaling is so cute. Make sure you send us your photos of you pedaling with those flower crowns on.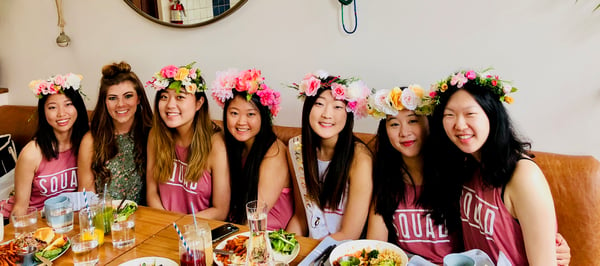 Spas
You can't go wrong with a spa day downtown. Spa Bleu, located right in the heart of the city, got voted the best day spa in Savannah.
From the décor to the organic products, the minute you walk in you'll be feeling relaxed. Milan Day Spa is another great spa that will relax you from the minute you hit the door. They have everything from hair services to full body massages and everything in between.
We love a spa and flower crown combo. We are happy to work with your spa to come up with a way to do flower crowns after your spa treatments too.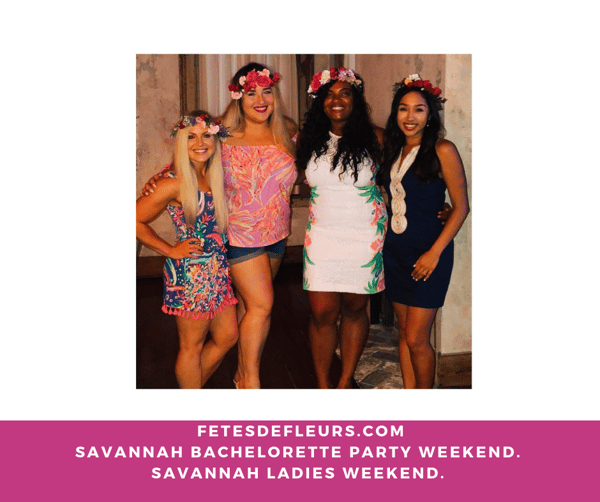 Shopping
Broughton street is sure have everything you want! From major name brands to the cutest mom and pops shops, Broughton St. is a great mix of all kinds of shops. You can stop for lunch, unwind at one of the spas, get a makeover, or shop until you drop all in one place.
Whether you're only here for a quick overnight trip or a few days, we hope this narrows down your "must-do" list.
-xoxo
Kaitlynn