Hey there! This is Alex, I am one of the 2 flower party hosts in the Savannah area.
I love making memories and acting like a tourist in my home cities. I think it helps keep the city fresh for me and honestly, I personally would rather make memories than get new clothes or shoes with my fun money. So, Savannah is a great city to take tours and sight see thanks to the history, architecture, and art & design college. We wanted to do a roundup of the tours that we love in Savannah so as you plan your Savannah bachelorette weekend or Savannah girls weekend trip you know which ones to book!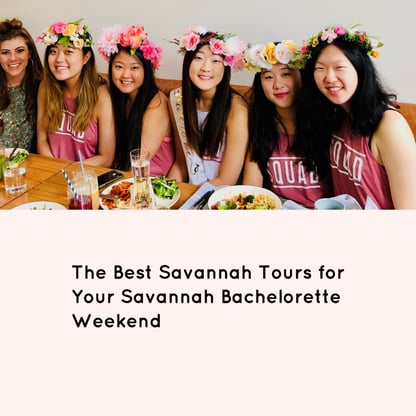 It's one of the most gorgeous cemeteries ever. It was the muse for John Berendt's "Midnight In The Garden of Good and Evil". The cemetery is huge – measuring over 100 acres. Due to the large acreage, it can be overwhelming to explore on your own so having a knowledgeable tour guide is a must. The tours are reasonably priced, relaxed, and will introduce to you to a Savannah that you didn't know existed. Highly recommend this one if you like anything spooky or ghost like! We think yes, yes!
In my 20s I was the Dallas, TX queen of pub crawls. My local watering hole hosted a crawl during winter break every year and my holiday season didn't start until we went on the crawl. When I moved to Savannah, the first thing I did was find a pub crawl to top my previous holiday shenanigans.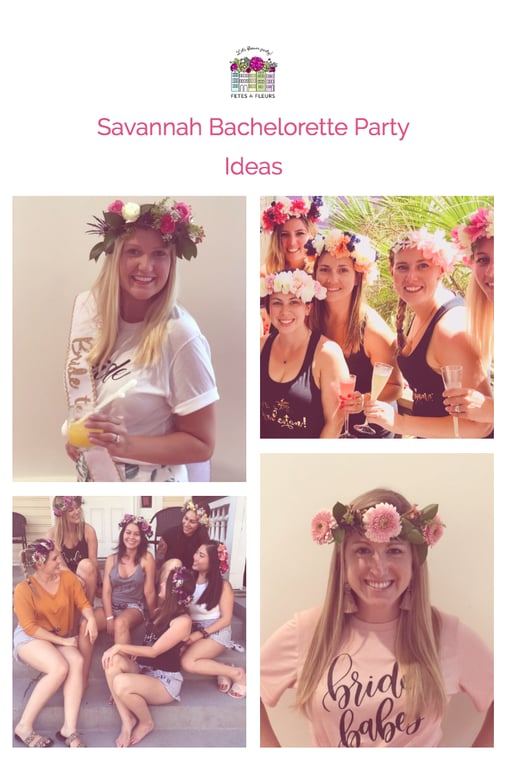 Enter the Savannah Slow Ride and their 15 bike Crawler.
Eco-friendly and calorie burning, these pub crawls are amazing. They take you to historic cars and get this – downtown Savannah has an open container law, so YOU CAN TAKE A TO GO CUP WITH YOU. Come on?!?! This is the life! Savannah Slow Ride loves to theme so a brunch time flower crown party and then a flower bike pub crawl sounds like the perfect Savannah bachelorette party or girl's day out.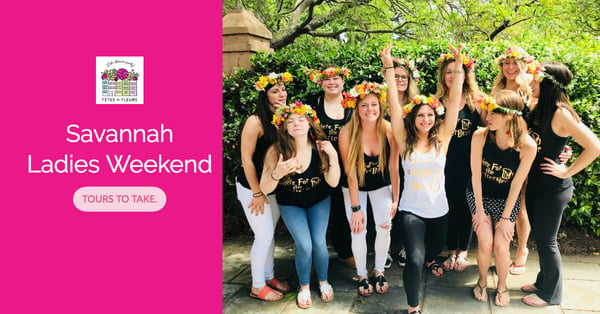 Training to be a pilot by any chance? Amphibian Air will have you flying like a bird over Savannah and even possibly taking control of the aircraft yourself if the weather is good.
The tour will end with a certificate recording your training that can be used towards a sport pilot license. I don't know about you, but I look amazing with flowers in my windswept hair so this is a top southern to do item for me.
Of course a Savannah weekend would not be complete without a ghost tour of Savannah.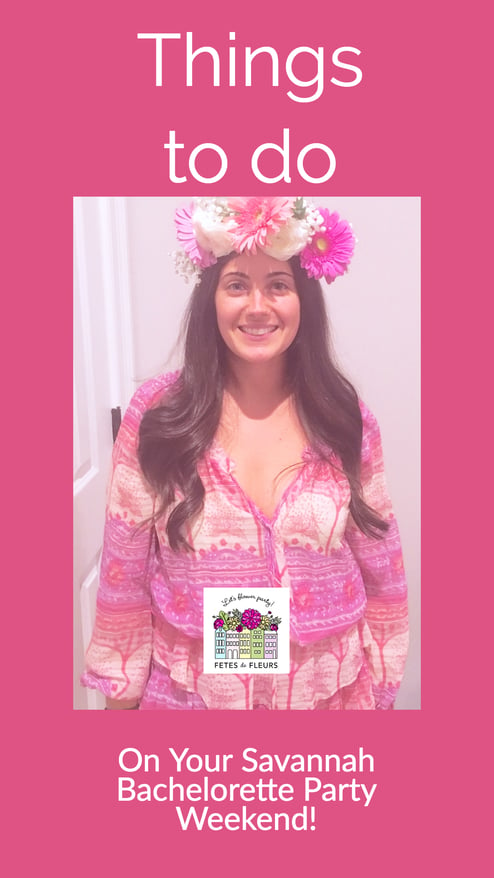 They're located in several cities so they really know what they're doing when it comes to researching the most haunted places in your city. The ghost tours don't have to be scary, but if spooky is what you're going for, then The Beyond Good & Evil Tour might be just up your alley. This tour focuses on the macabre side of Savannah and will give you a unique 360 tour of the spooky side of Savannah. The Graves Tales Tour is focused more on the historic stories of what makes the city haunted. I like that it's suitable for all ages so if your bridal or bachelorette party has young ladies in it, they can join you on this excursion.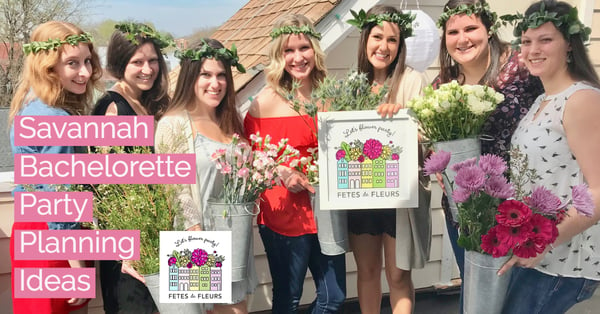 I really think that you could find a tour for anything that you might be searching for while in Savannah. Don't forget to book your flower crown party beforehand so that you can be decked out in blooms for your excursions and tours around our beautiful city of ours.