Hey y'all! Alex again, and I'm super excited to talk to you this week about beer.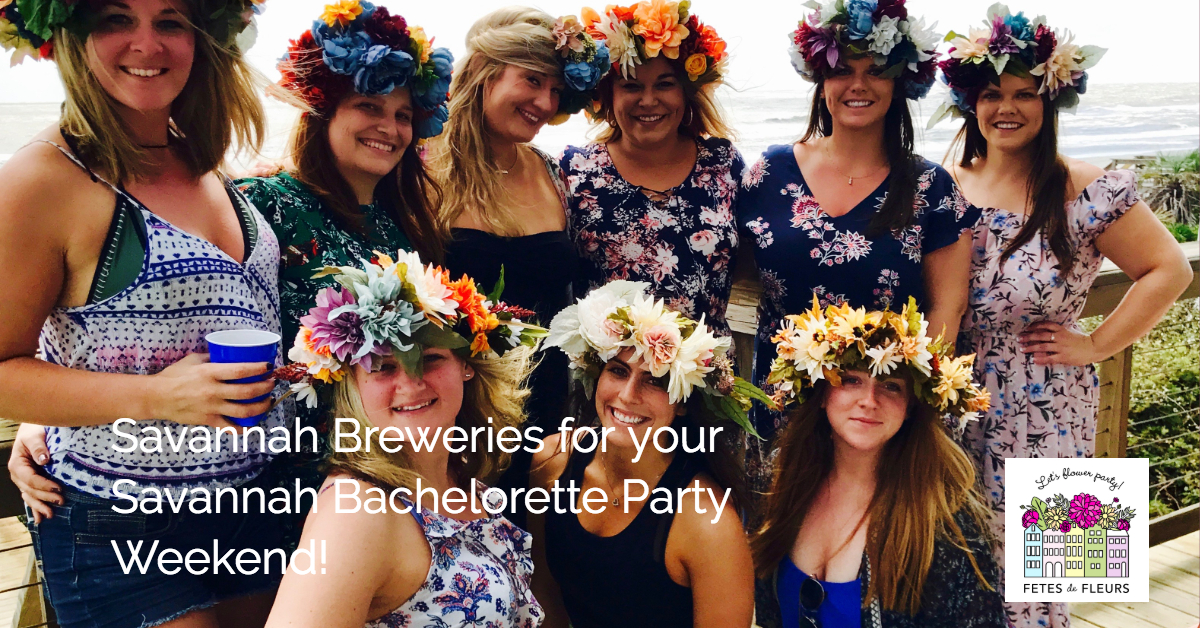 I love beer. Beer is my favorite grown up beverage. I have specific beer that I drink when I'm feeling nostalgic and certain beer for Sunday game day. I also love how the flavor profiles of beer have expanded so much thanks to technology and brave craft brewers. Savannah seems like a sleepy southern town that wouldn't cater to beer lovers, but ha! We tricked you, Savannah has great breweries and if you and your girlfriends are looking for a brewery tap tour, Savannah is the place for you. It seems there are plenty of bachelorette groups who love beer too so we definitely want you to know what Savannah breweries you should experience while on your Savannah bachelorette weekend or Savannah ladies weekend.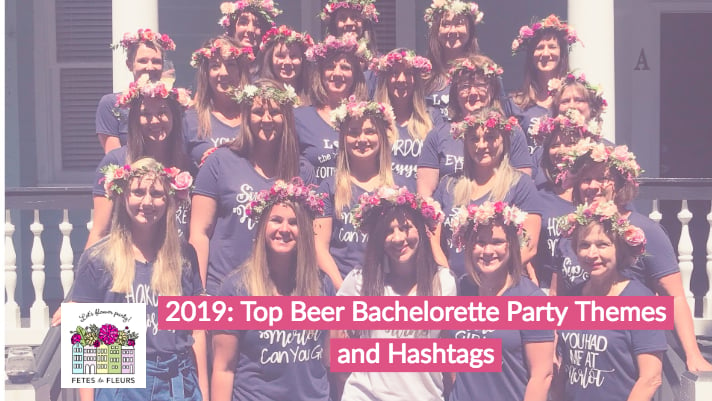 Most of the cities that we celebrate bachelorette parties in have great breweries so if you are looking to do a beer bachelorette party theme make sure you check out breweries while you are planning for your bachelorette party weekend. If you plan on doing a flower crown workshop as part of your bachelorette party weekend just let your flower party hostess know that you want to incorporate the flower crowns or flower crown workshop into your brewery tour. We can definitely work with the brewery and do the workshop at a table at the brewery- if that allow that! Which most will!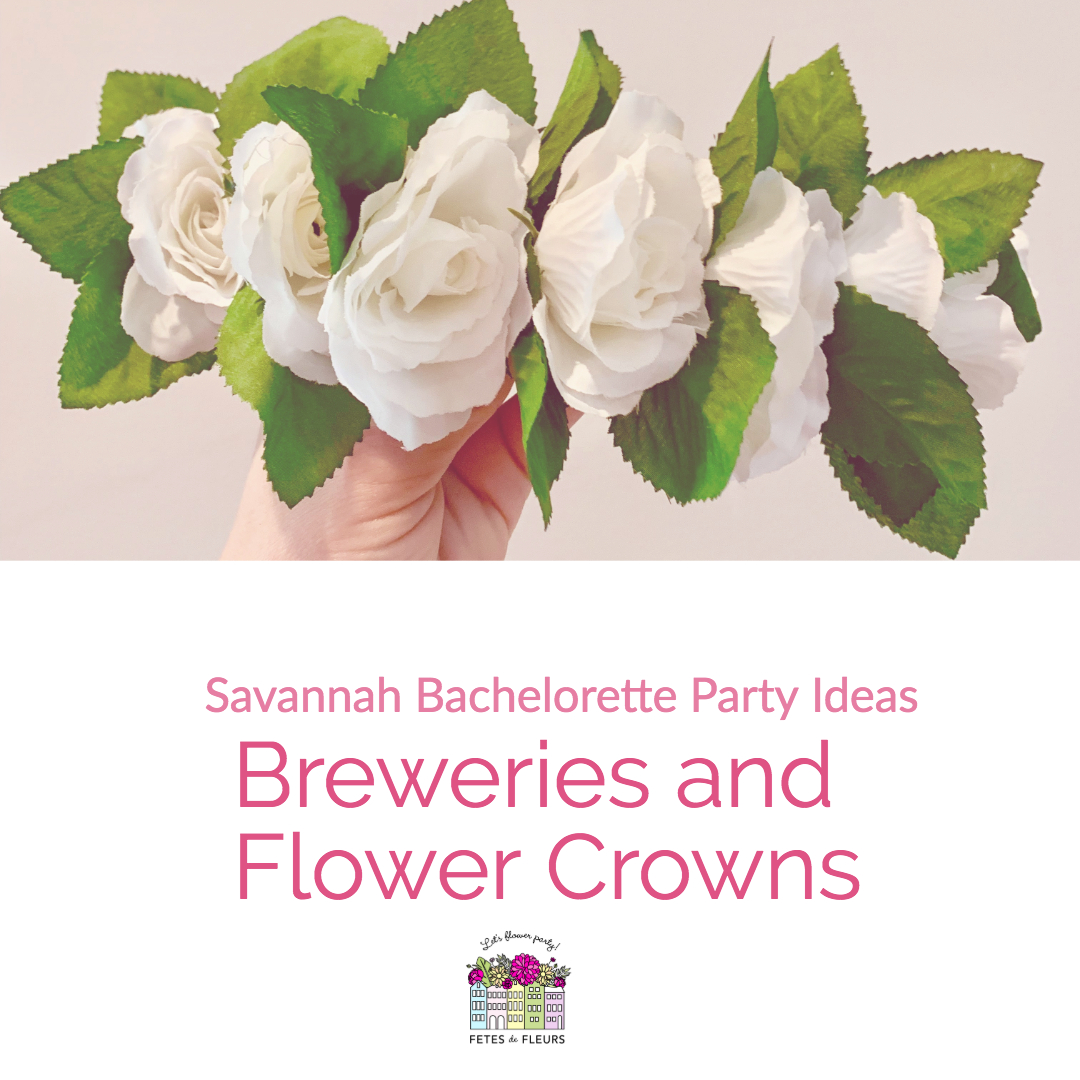 HOPPILY ever after! (Okay, that is so cute)
Beer this Bride
Bride's Brew Crew
Brews Before I Do's
Cheers and Beers
Something old, something new, something borrowed, and something brewed
Buy me a brew before I say I do
Do what makes your hoppy!
If you go on Etsy and search, "Beer bachelorette shirt" you will get so many cute options that you could tag on to your Savannah bachelorette party as well. We think a cute beer bachelorette t-shirt with flower crowns will make for the best Savannah bachelorette party.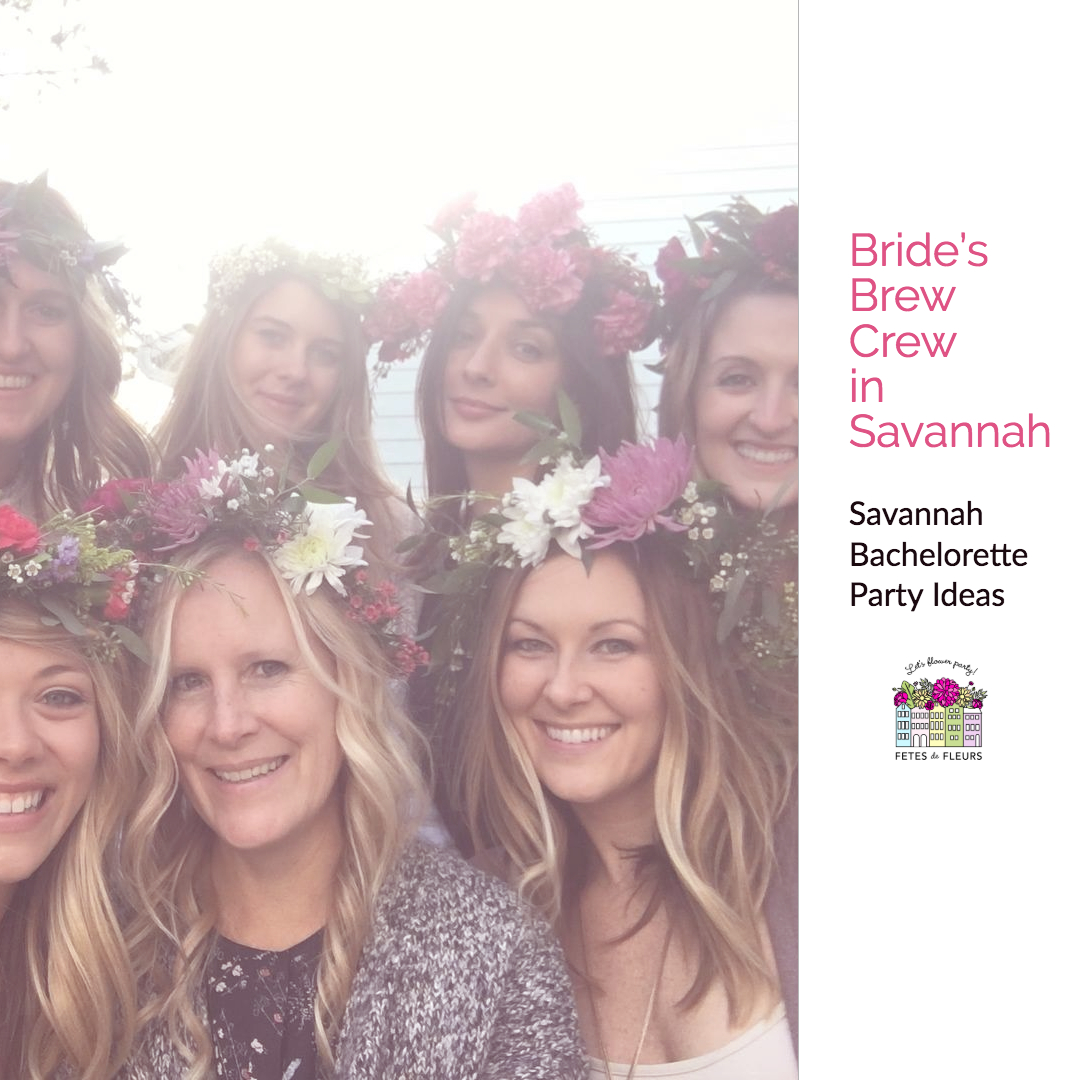 Your first stop on your brewery tap tour should be Moon River Brewing Company.
Grab brunch and a nice sour on tap and talk about your next stops as you people watch from the patio and enjoy the historic views. Grab a beer to go and take a stroll down Bay Street after to do a little sightseeing while on your way to World of Beer. They have over 500 beers on tap. It's insane y'all. Their beers are conveniently listed in an iPad which you can sort by region or flavor profile. I've got a World of Beer membership card, so I can keep track of what I've tried and whether I liked it or not. My husband tried to use my card and I had to karate chop him so I don't get my favorite brews confused with his. :) World of Beer does have food, but I'm gonna tell you that the food is heavy and if you're doing a tap tour, stick with the light food so you will have room for more beer.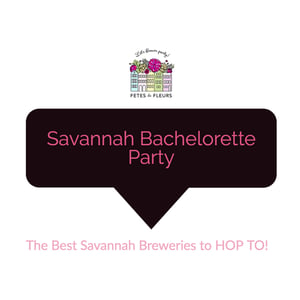 Speaking of my hubs, he's a Marine and so we often frequent Service Brewing. They are veteran owned and operated and we really like to support vets in our community. Service hosts Beer + Yoga with Karrie Comeau on the last Saturday morning of every month. It will kick your behind. Thankfully you get a nice cold beer after so it makes it all okay! And there's usually a food truck standing by to replenish the calories you just burned with that good workout, ladies. They also have CATS. It's like a bachelorette party dream - yoga, beer, cats. Why would you even consider anywhere else for a Saturday morning on your Savannah bachelorette party weekend?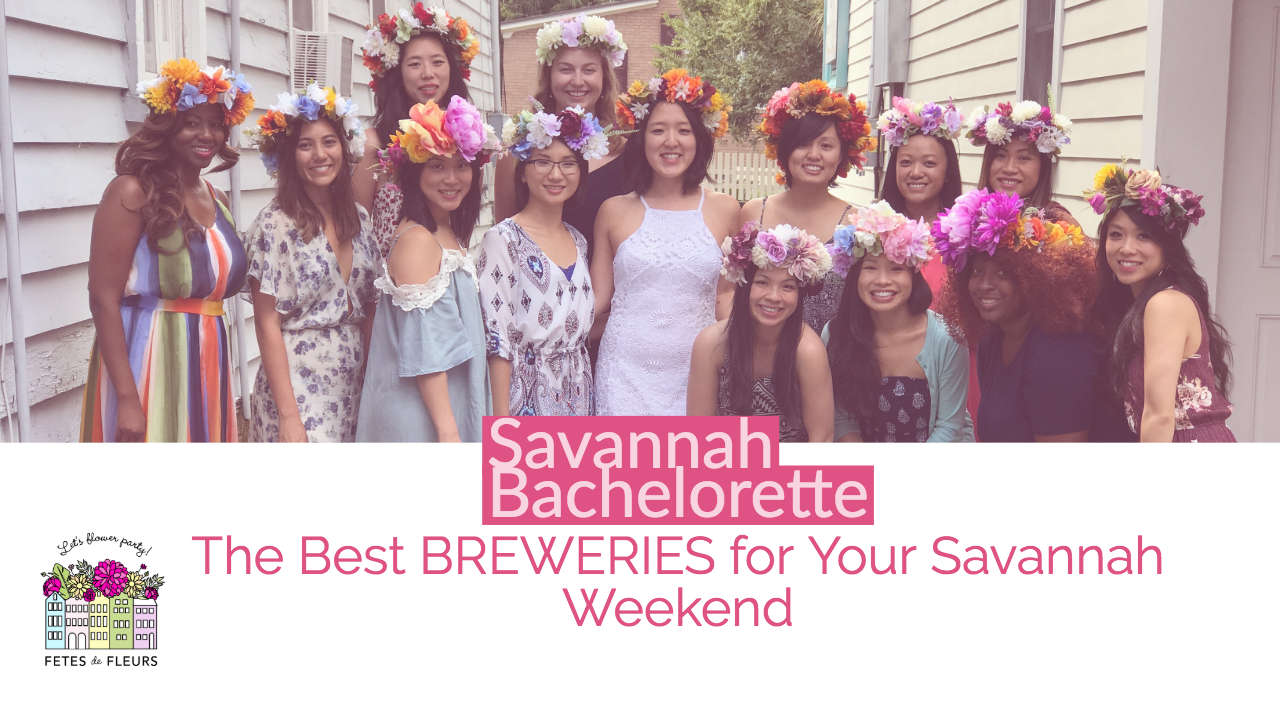 Two Tides is a trendy brewery tucked away in the Starland District of Savannah. Most of their beers are small batch so make sure to check out their Facebook page to see what's currently rotating. Two Tides prides themselves on being approachable so if you have some girlfriends that aren't normally beer drinkers, this would be a good stop to get them some easy drinkers.
Southbound Brewing is a Savannah staple. They are fairly well known, and you can catch them in many local bars and restaurants on tap too. So make sure you look for them around town as you bar hop around Savannah! Making your way over to the brewery will bring you to super fun events like BBQ's, Trivia Night, Pints + Poses (yoga!), sushi making classes, live music, and comedy nights. There's something happening pretty much every weekend, so this is really a no brainer for adding them into your Savannah bachelorette itinerary. Southbound has really solid year round favorites and their rotating craft beers will delight your palate.
I really hope to see you sometime soon at the bar of one of these amazing breweries. Try ordering a flight so that you can taste several beers at once and find your favorite. We definitely think that flower crowns and brews go well together. Plan a flower crown workshop with us at a brewery or wear your flower crowns out on a brewery tour as well! We can't wait to flower party with you over some beers for your Savannah bachelorette weekend.