We had the luxury of hosting a 15 person bachelorette party this past weekend for a lovely group of ladies! They were so much fun and we wanted to do a post flower crown workshop blog post to highlight some of the cute photos and tell you more about our flower parties in the Austin area in case you want to think about it as an option for your bachelorette party in Austin.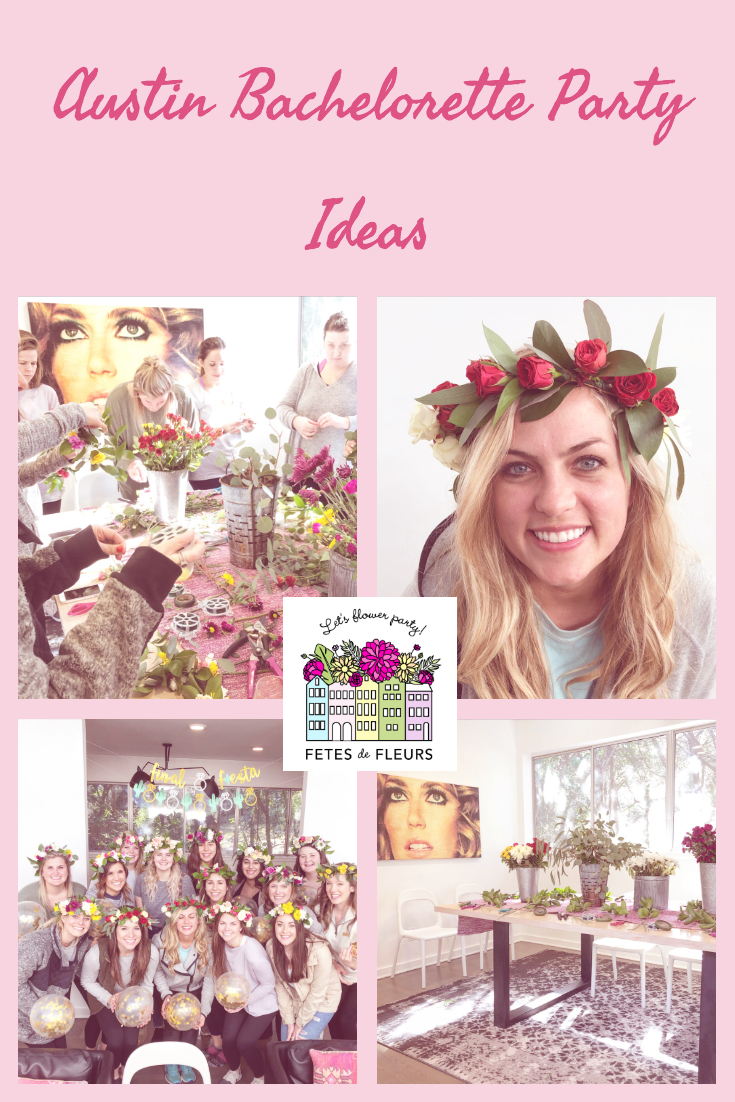 Here is everything you need to know about a flower crown workshop for your Austin bachelorette party weekend.
1st thing you need to do is fill out this form to request the information on potentially booking a flower crown workshop with Austin Fetes de Fleurs for your Austin bachelorette party.
Once you fill out that form we will send you an email with details on everything you need to know on how our flower parties work in Austin. We will send you a PDF that goes over everything about our parties and how much they cost per person.
We will work with your bachelorette party group in the bachelorette planning stages to see if we are a good fit for an activity on your bachelorette weekend. Once you decide to book your party we will send you an invite via a calendar invite to block it out on our schedule for Austin. From there we will introduce you to our flower party host that will work your party in Austin.
We also send you an invoice that needs to be paid 2 weeks before your party date.
We will come to your airbnb, house or hotel to put together our flower bar. We will setup spots for each person to do the flower crown workshop.
Everyone will learn from the flower party host how to make flower crowns. We will teach you each step of the way in creating the base of your flower crown, how to add greenery and flowers to your crown. We will also (of course) make sure all of the flower crowns look amazing before we head out and let you party on!
The parties typically take around 2 hours and we bring everything. All you have to do is be there and be excited to learn a new skill with our help.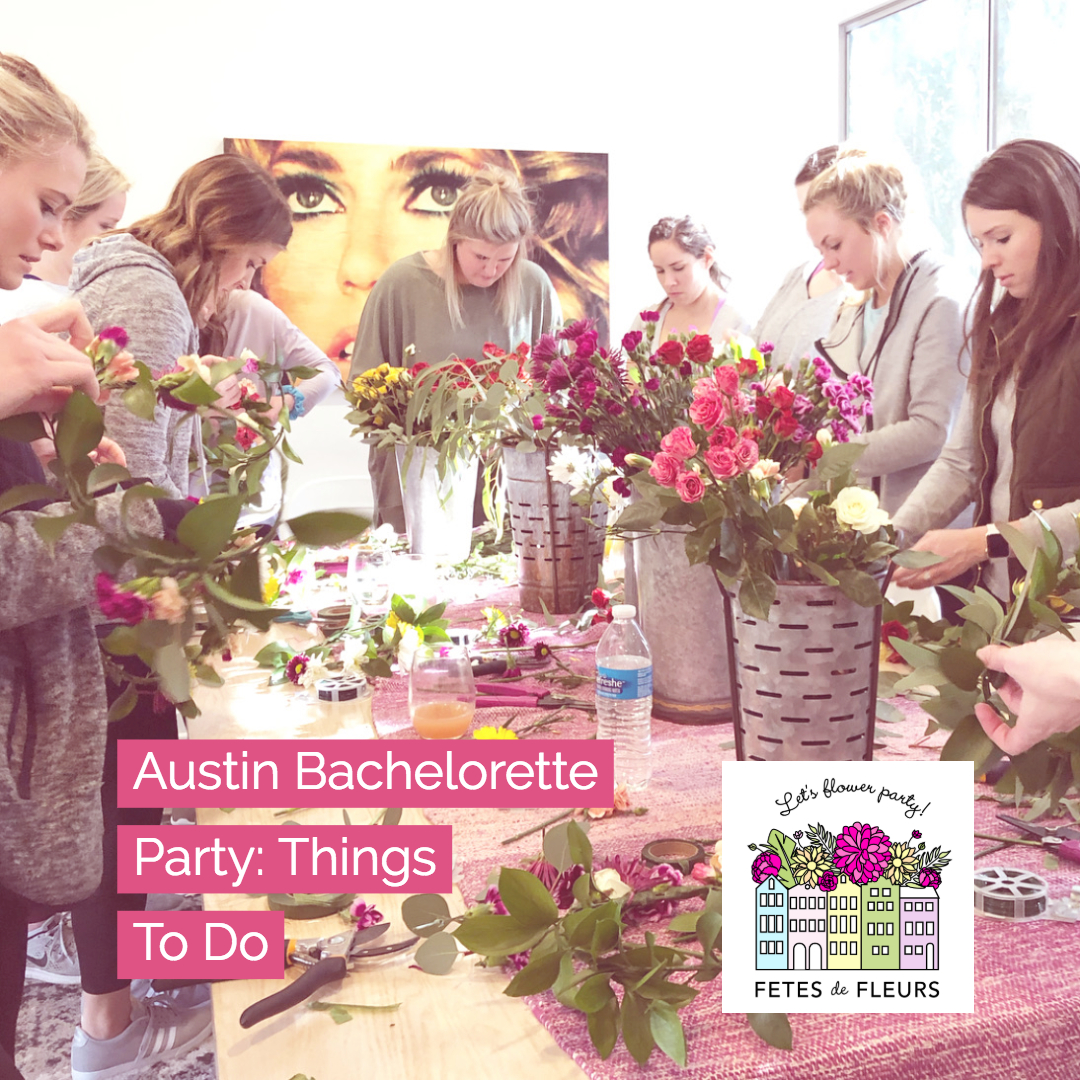 Most ladies who do our flower crown parties in our markets around the US say things like:
"Wow this is so relaxing"
"That was so much fun."
"We are so glad we do that as an activity on our bachelorette party weekend."
"Your workshop was the best part of our weekend."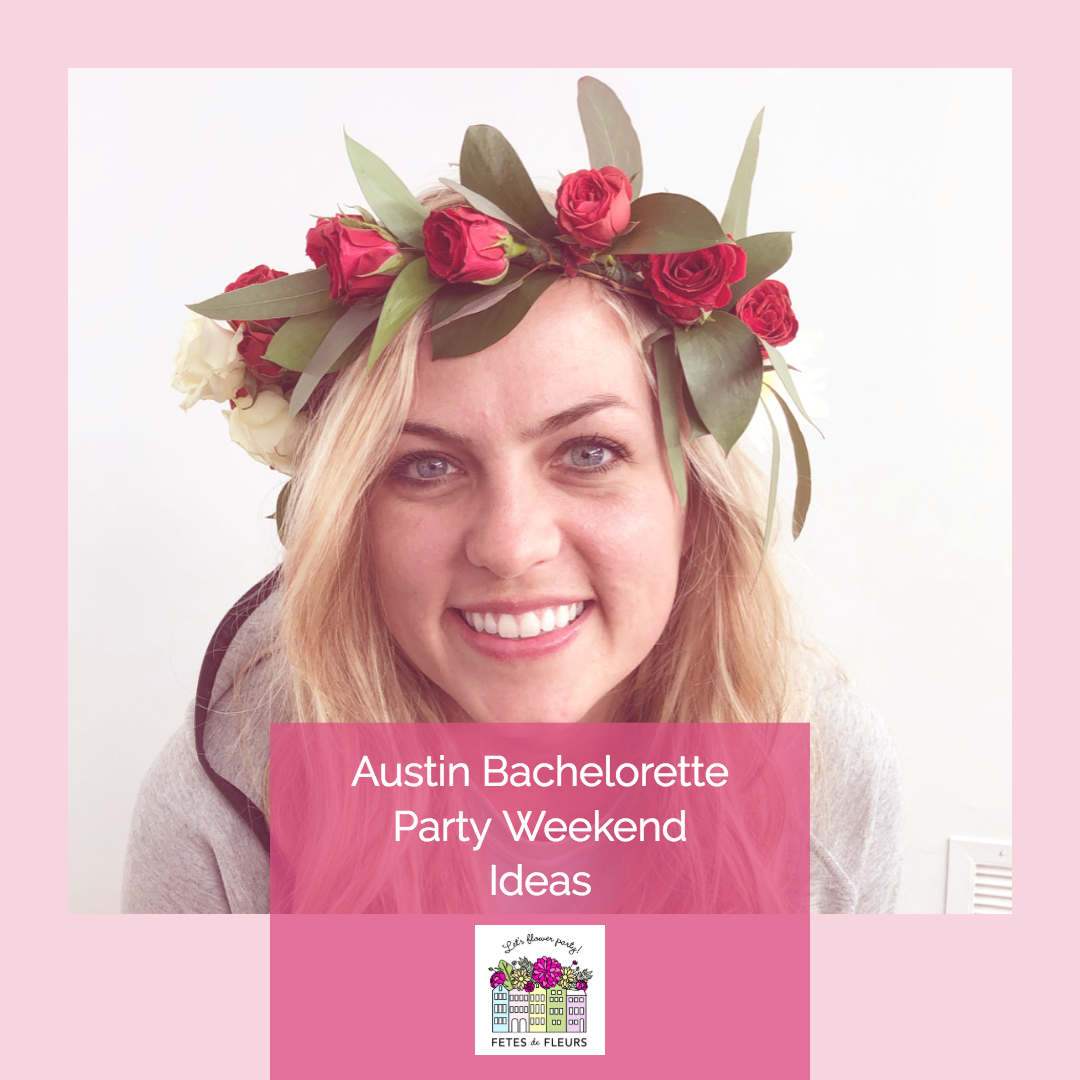 If you are looking for a fun, but some what relaxing thing to do on your Austin bachelorette party weekend we highly recommend making flower crowns with us! We promise to show you a great time and make sure that you have the best time working with flowers with us!