We love hosting bachelorette party groups in Austin, Texas! We have recently partnered up with a great company (also ran by a woman founder- woo hoo) out of Austin, Texas where we have a flower party host. We wanted to do a recap of their Austin bachelorette party weekend so you can maybe take some of the ideas from their Austin girls weekend as inspiration for your own bachelorette party weekend in Austin coming up!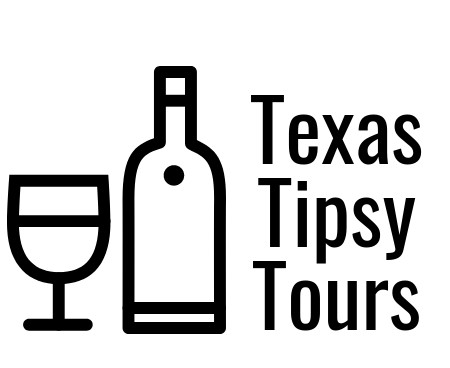 1st of all Austin is a great place to visit for any girls weekend, ladies weekend or a bachelorette bash. There is so much to do and we want to make it easier on your group trips by providing you our favorite ideas of things to do while on your weekend in Austin. Thankfully we have partnered up with a great company called Texas Tipsy Tours. This company should definitely be considered as an option if you are heading to Austin for a bachelorette party weekend of just a girls weekend away. You can check out their packages they have designed with local partners like us on their website here.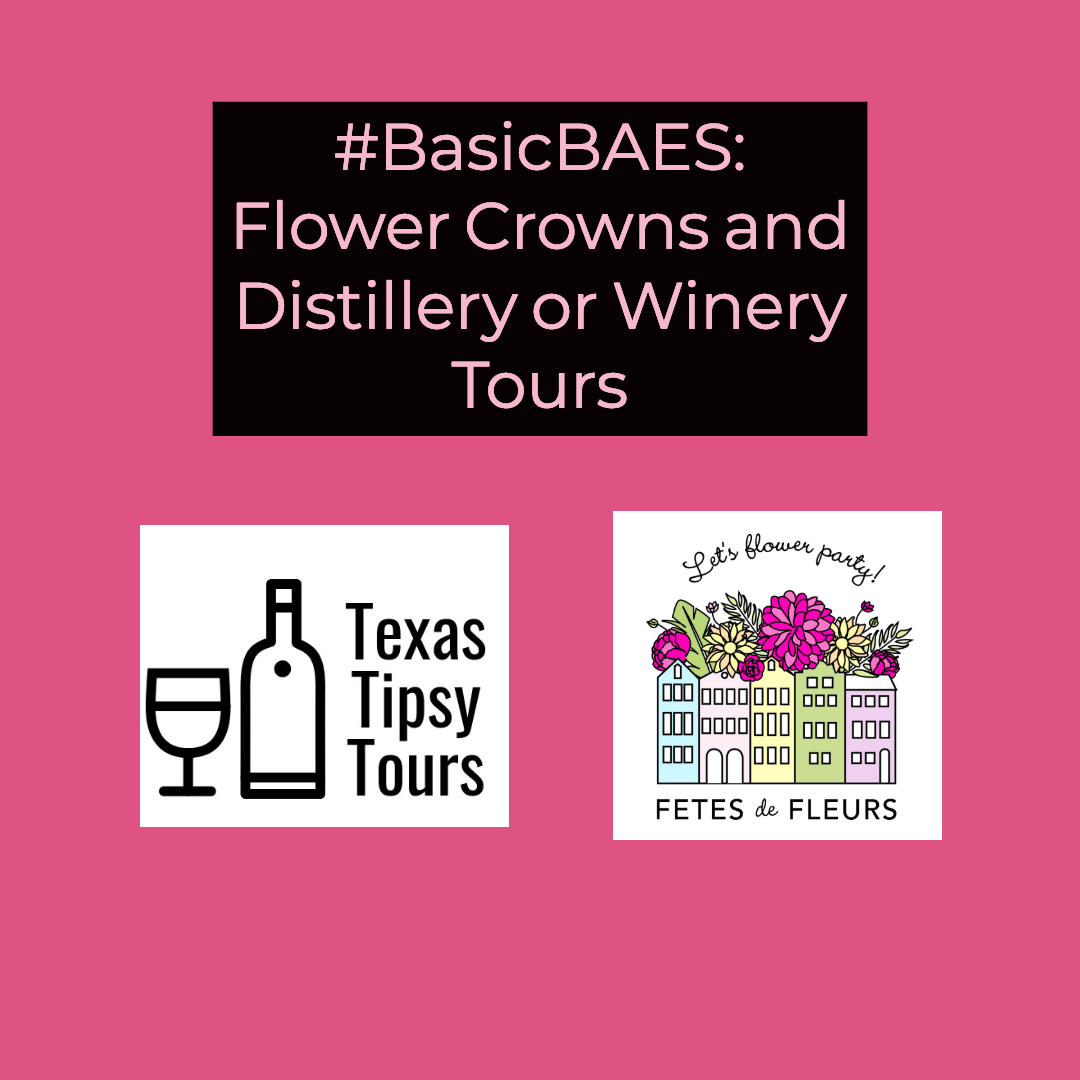 Our partnership with them is called #BasicBAEs (I mean how awesome is that)!
Flower Crown Workshop (2 hour private workshop held at a participating winery or your rental)

Hill Country Wine Tour (five hours, tastings and luxury transportation included)
Courtney over at Texas Tipsy Tours can help you with all aspects of your weekend plans involving a tour. She can help you customize any winery tour, distillery tour or brewery tour overall.
Here is the group's Austin bachelorette party itinerary for you to check out in case you want to get inspiration for planning your own weekend.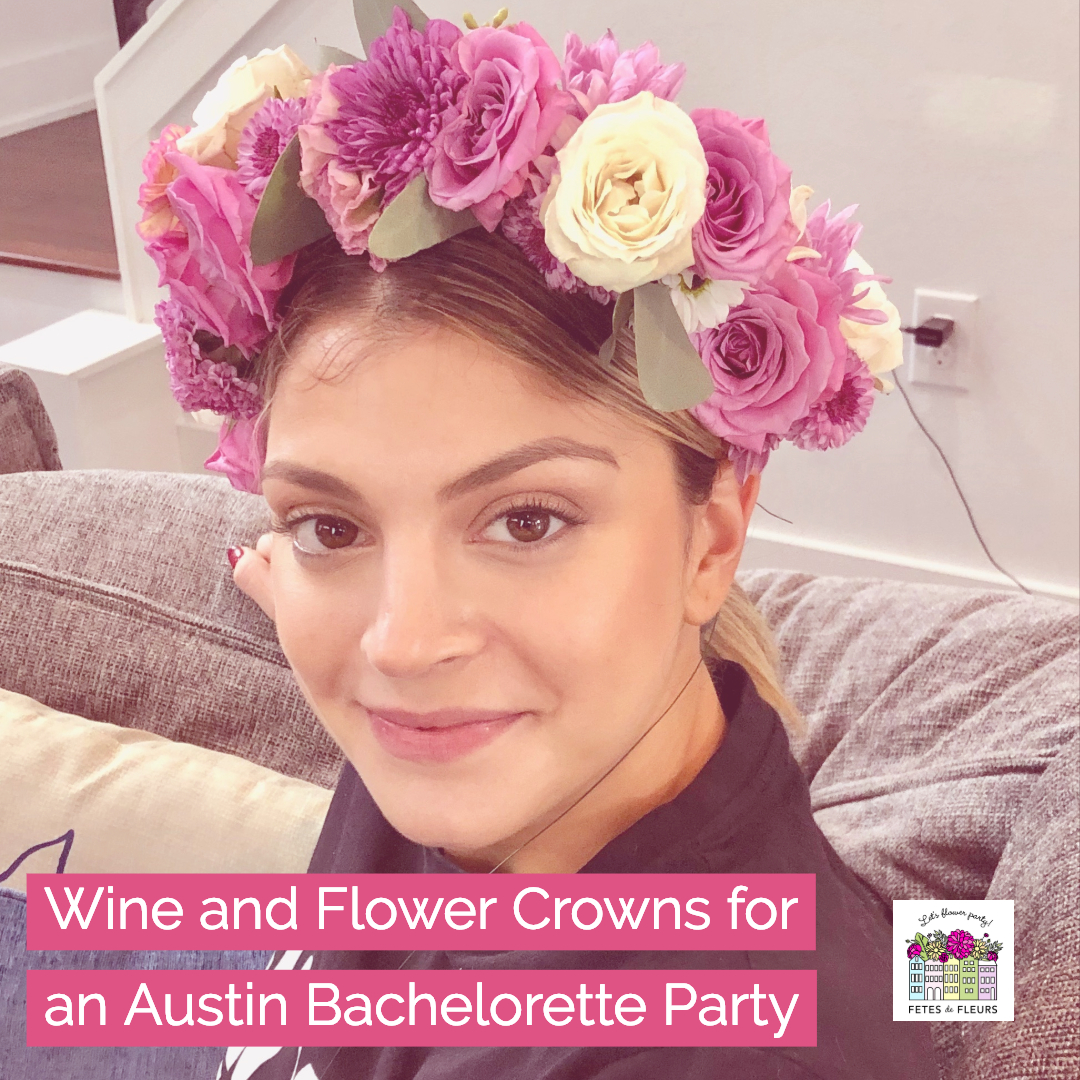 SATURDAY:
11:15 am-12:30pm:
South Congress (lunch and walk around, people watching at it's finest!): large selection of food trucks to choose from too which is great before getting started on your winery, distillery or brewery tours!
"I Love You So Much" wall at Jo's Coffee
Shopping
(~45 minutes out to Dripping Springs/Driftwood wineries)
1:15 pm-2:15 pm: Deep Eddy Vodka Distillery
2:30 pm-3:30 pm: Fall Creek Winery (17 tastings)
3:45 pm -5:15 pm:- Vista Brewing (15 tastings, 2 charcuterie boards & 2 orders of sweet and salty peanuts)
They also had a catering company, Redbook Chef, that Courtney organized for them on Saturday night that catered a "Food Truck Foodies"- (Mexican Tomatillo Sliders, Cobb Salad, Mini Pork Carnitas, and a Mac & Cheese Station)! How cute and fun is that? Perfect way to end a day of drinking around Austin vineyards and what not with some great custom food.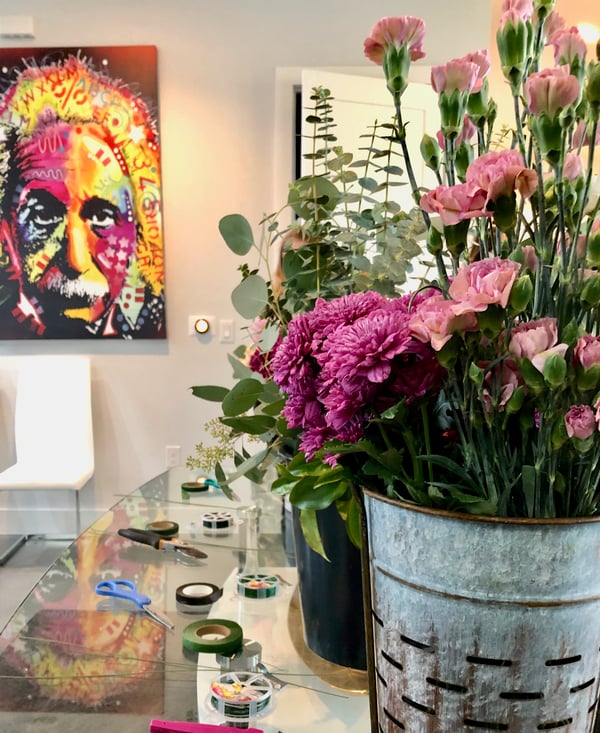 That Sunday is when we came into action with our flower party host Myranda in Austin. Myranda headed over to their Airbnb to setup our signature flower crown bar and then the ladies got to work on their flower crown workshop.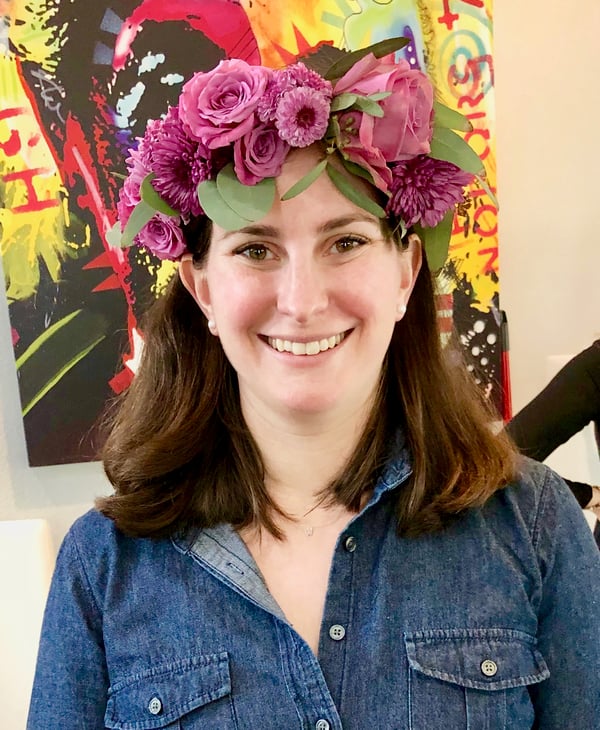 In our workshops for bachelorette parties we come to your airbnb, hotel, winery, etc and we bring flowers, greenery, and all the supplies to help your group learn how to make flower crowns. We setup a beautiful flower bar where you then will be taught how to make flower crowns that you can then wear out on your bachelorette party in Austin.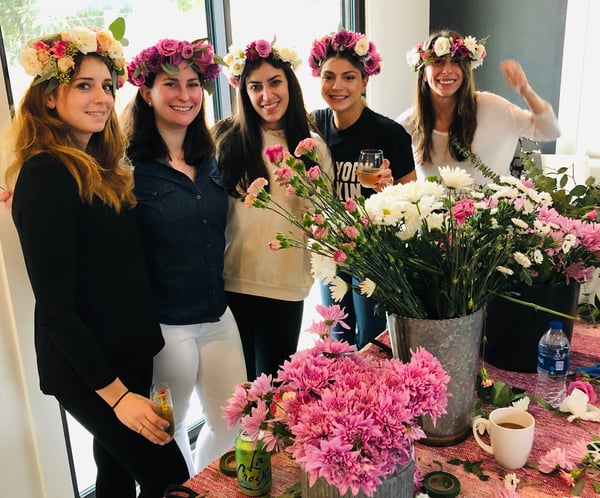 The girls requested pink colors with real flowers. We always give our bachelorette parties the options between real flowers and silk flowers. We also always ask them what colors they would prefer. We try our best to make sure that we can source the right colors that they had requested as well as real or silk flowers.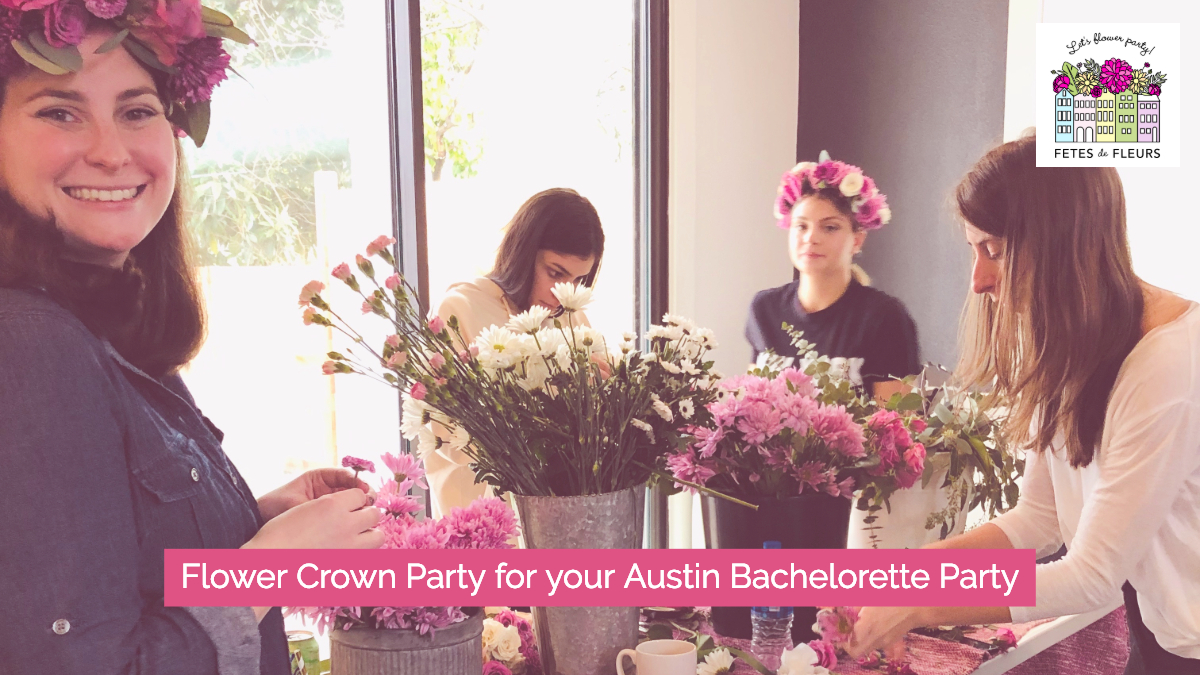 We love flower partying with our Austin bachelorette parties! Make sure you reach out to us by filling out our form here for Austin flower crown parties and we will get right back to you with all the details about how our parties work so you can talk it over with the group.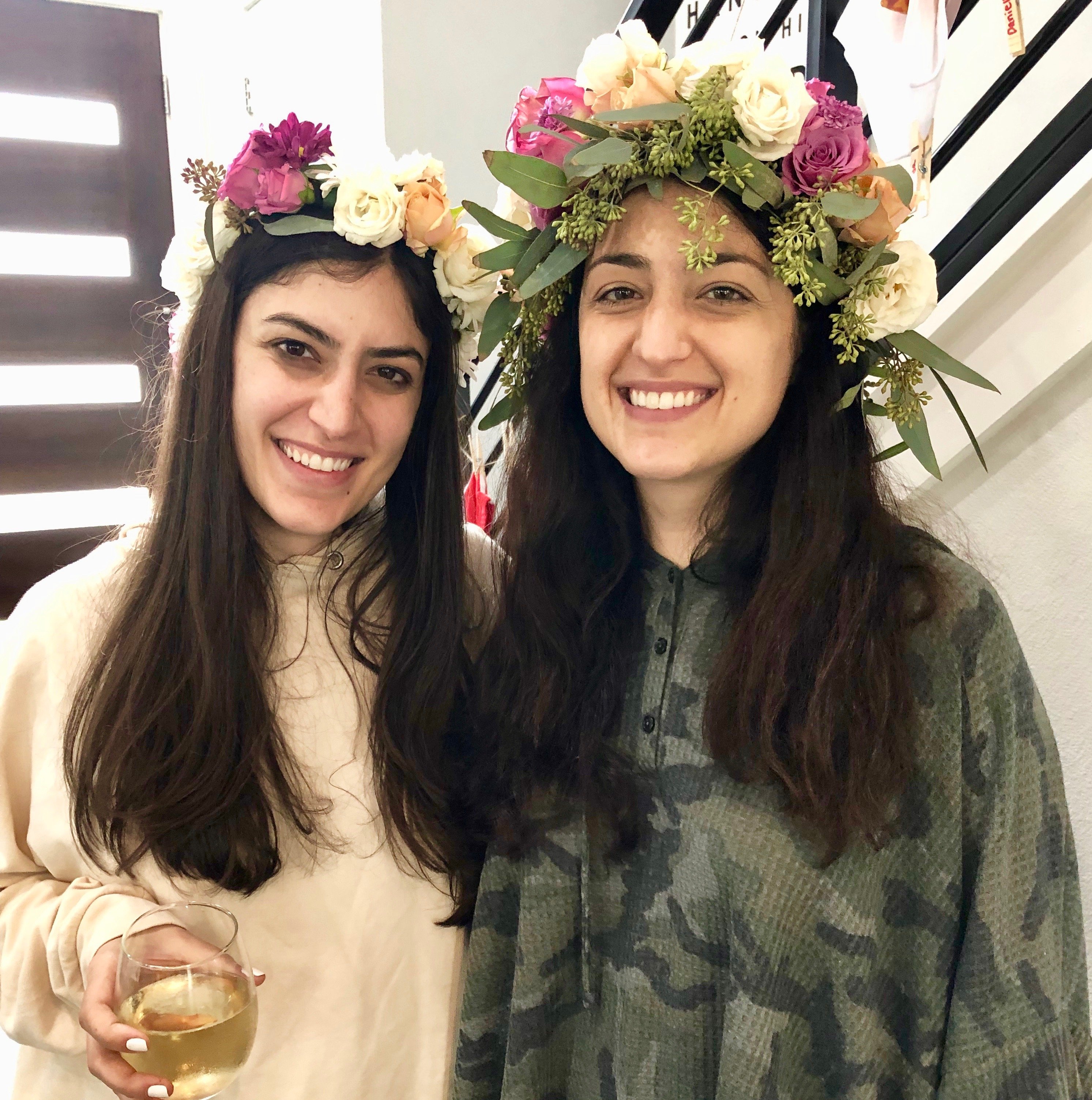 Once you fill out the form on that page we will send you all the information over on how our flower parties work then you can ask us questions via email, text or phone call. Once you are ready to book we will want to know how many people are in your group, what date/time you want to do it, and if you want real or silk flowers. We can't wait to work with you on a custom weekend for your Austin bachelorette party weekend.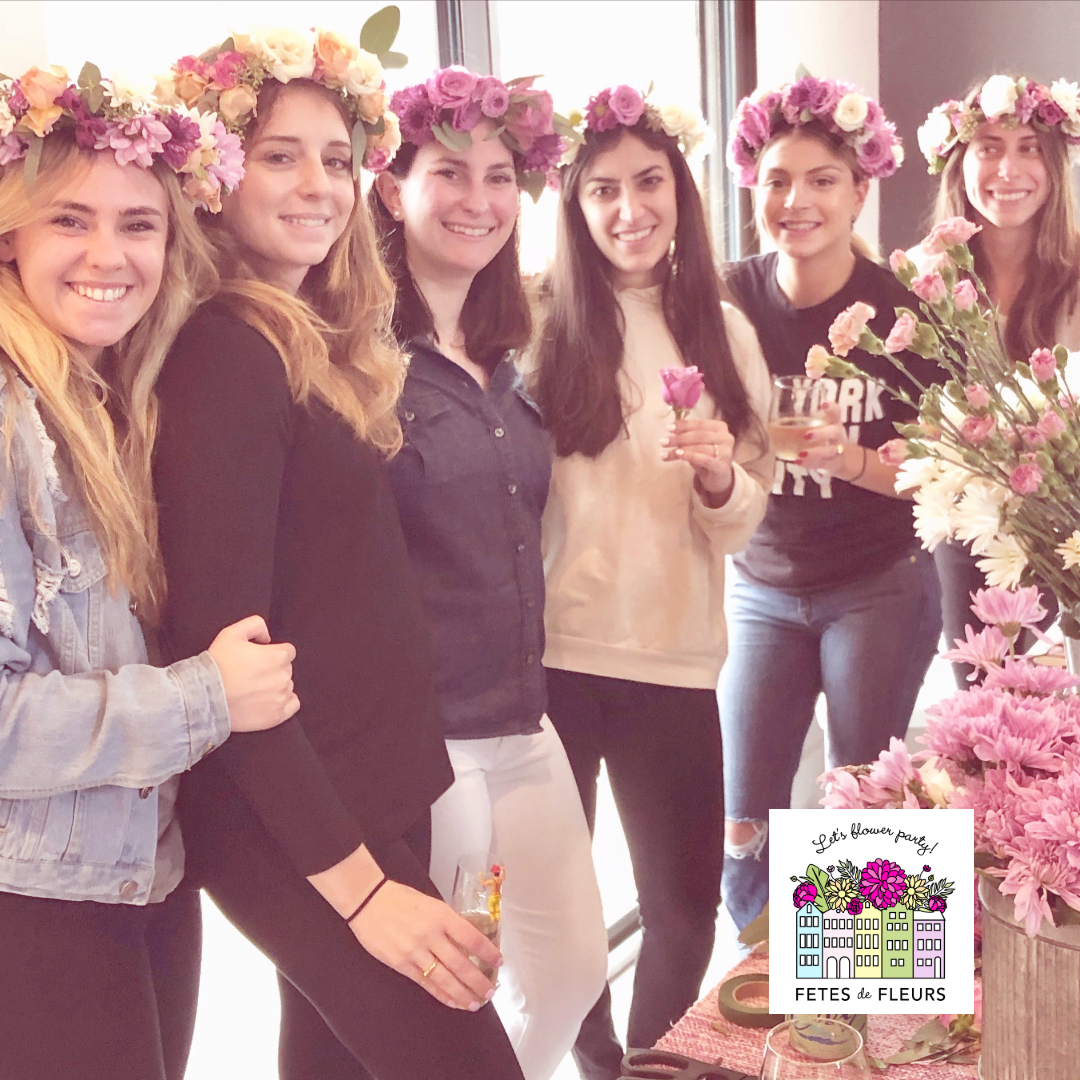 We can't wait to flower party with you and hopefully see you and your BAEs take a fun Texas Tipsy Tour to a winery, distillery and brewery on your Austin bachelorette party weekend wearing flower crowns!