What's a bachelorette party weekend without spending it drinking some cocktails? Correct, it's NOT a bachelorette party if you aren't drinking plenty of cocktails. Especially if you are heading to San Diego you MUST spend your time at least imbibing a bit or a bit TOO MUCH in the beautiful weather. :) So we have rounded up some of our favorite San Diego restaurants, bars, and other things to do while on your San Diego bachelorette party weekend. We will continue to add to this guide as we learn more about your favorite spots as the bachelorette season continues this year ahead.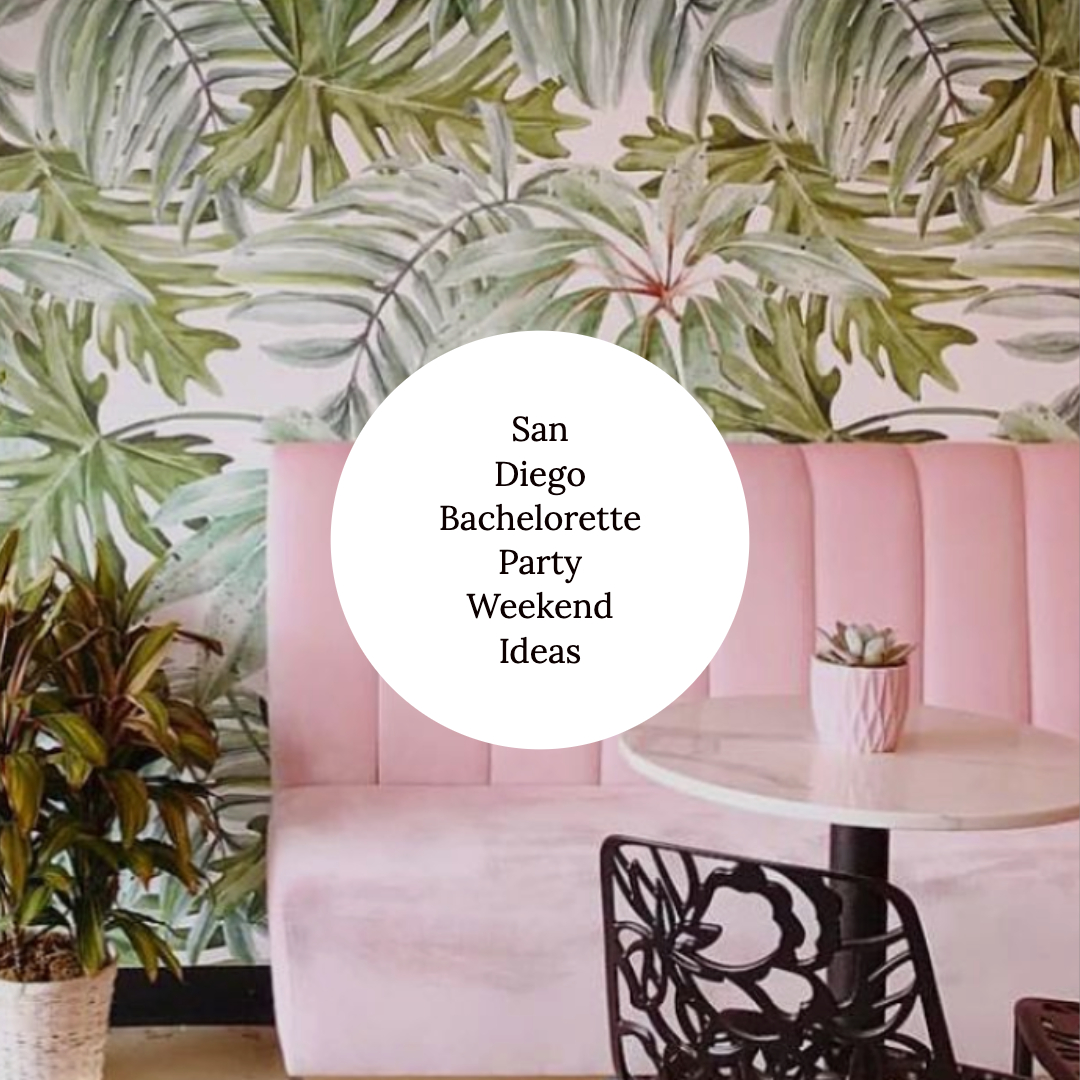 We have a lovely flower party host in San Diego to help you with your bachelorette party needs and she has helped us come up with a great list of cool spots that you can get day drinks at or even cocktails at night for your night out in San Diego on your bachelorette party weekend. We hope you enjoy this guide and we will add more and more things to do, our favorite spots, boutiques to hit up, restaurants you must go to, etc as time goes on. You can also expect to see bachelorette party recaps from our San Diego bachelorette parties on our San Diego Bachelorette Party Guide here.
There is a lot to do in San Diego including many outdoor activities. We highly suggest checking out the different areas and beaches. You might want to do an evening or sunset sail or a ferry trip to Catalina Island is going to be super memorable.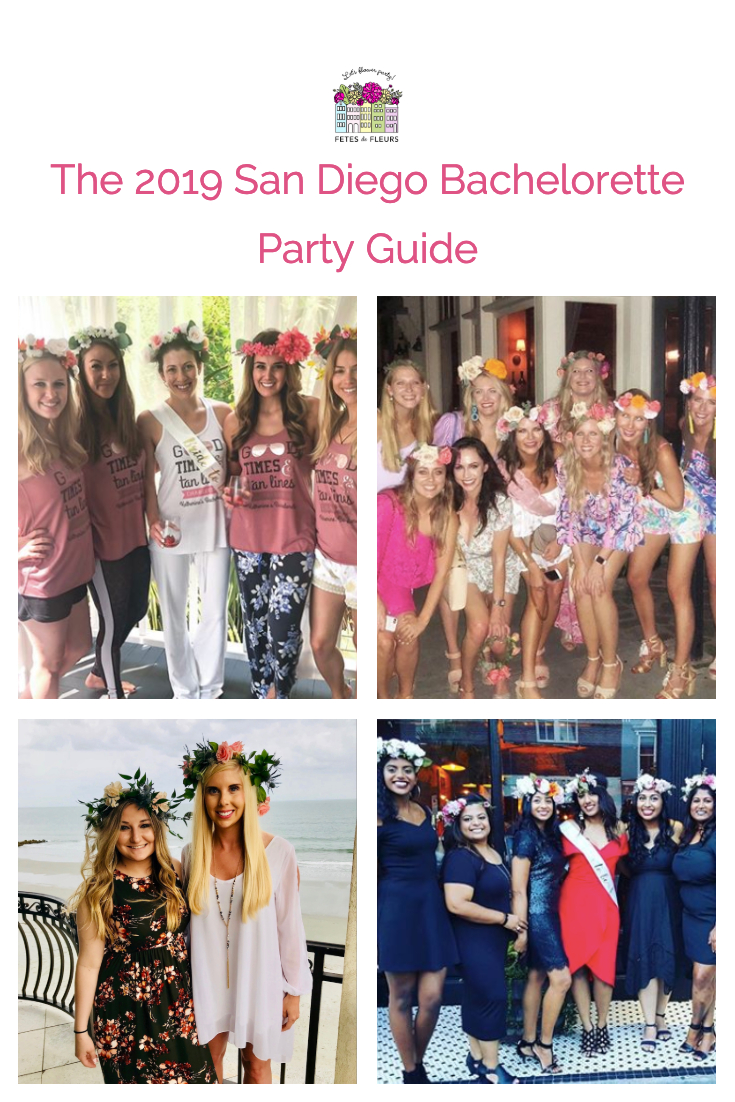 La Jolla
Great place for biking and walking along the cliffs or even just a nice drive. The homes are beautiful here too.
El pescador: for amazing seafood. This place has been around for forever - since 1974 to be more specific. This place was highly recommended to me by lots of people so seems like a true fish place if you want seafood while on your trip.
Pannikin: awesome coffee shop. Another place that has been around for forever. They have locations throughout San Diego so if you aren't in La Jolla don't fret because you can go to another one. Check out their insta here.
Children's Beach: go see the seals down at the beach. :)
Torrey Pines: Gorgeous oceanfront hiking if you want to get a workout in with your bachelorette party group. Easy hike that will give you the best photo ops for you and your friends while on your San Diego bachelorette.
We found this cool place called The Lodge at Torrey Pines. OMG. This place looks like a dream come true ladies.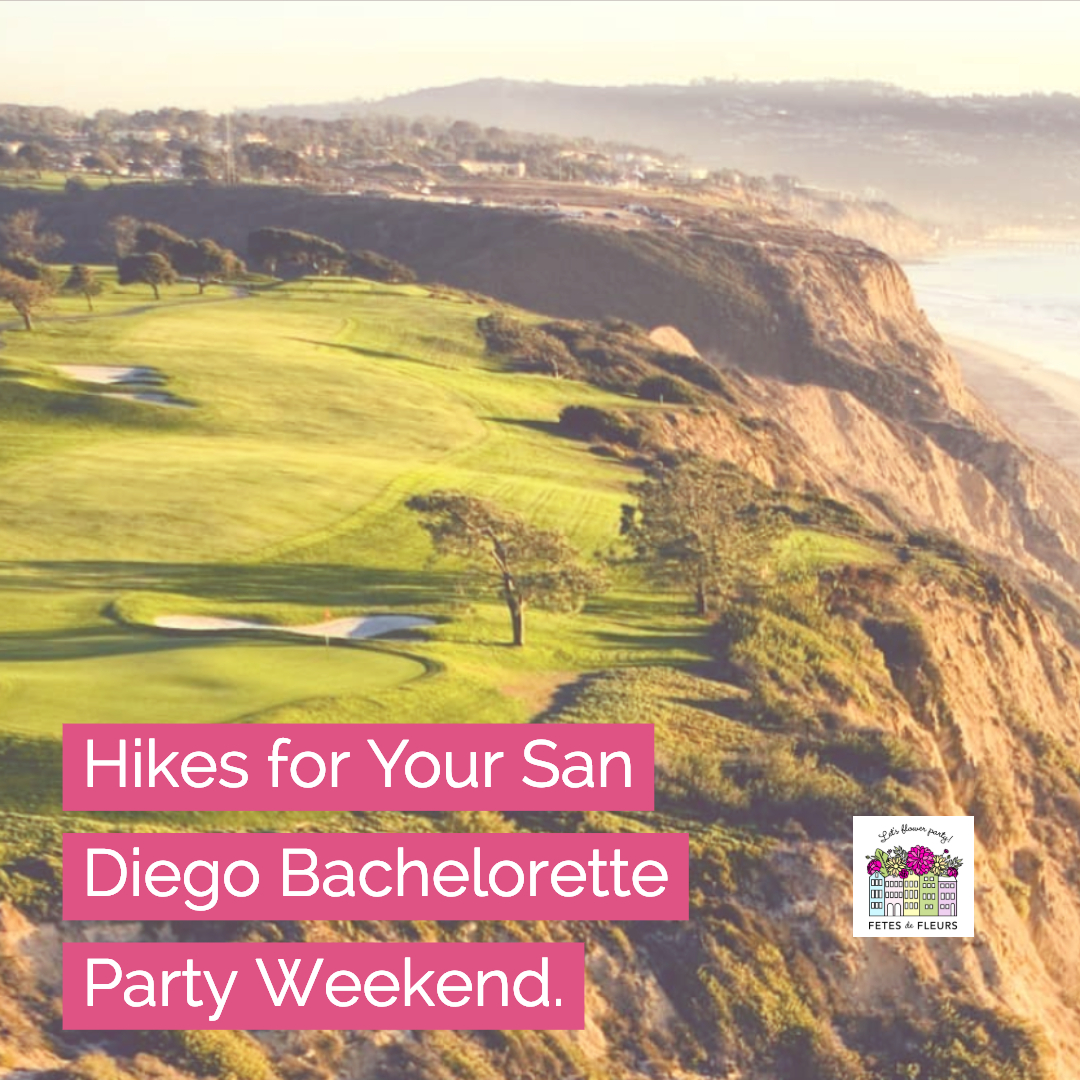 Mt Soledad: best view in San Diego.
George's Ocean Terrace: Rooftop bar overlooking the ocean. This is where you can enjoy a great sunset overlooking the ocean. The best thing about San Diego is that the weather can be enjoyed almost all year long. So make sure you hit this rooftop up if you want to take in the ocean of Southern California with a spectacular view.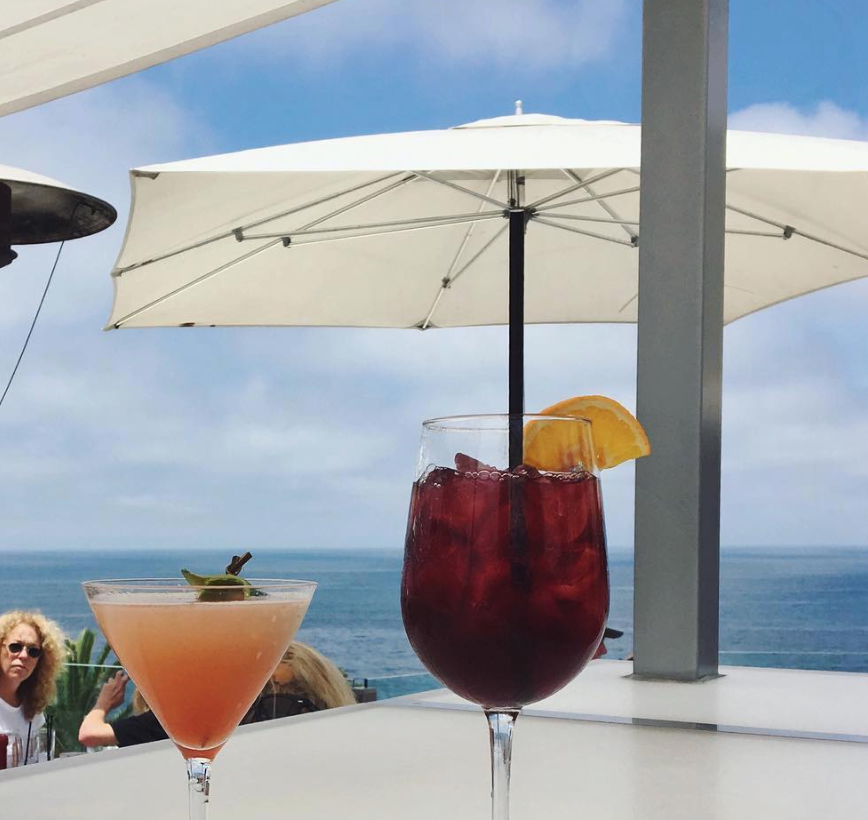 Sunset Cliffs: Watch the sunset here. Hike to Potato Chip Rock for the Instagram photo ops, ladies.
The Med: This is at the Valencia Hotel in La Jolla. Looks like a great place to have brunch on the weekends.
Coranado
Hotel del Coronado: Awesome place to walk around and the beach out front is right there and beautiful. There is a lot that you can do here so if you are looking for somewhere cool to stay with lots of options for food and fun this could be a very good option for you.
The Crown Room at the Del: This is a flagship fancy brunch spot in San Diego. So if you are looking for something super nice to celebrate the bride to be on her San Diego bachelorette party weekend then we say make a ressie here to celebrate in high style, ladies.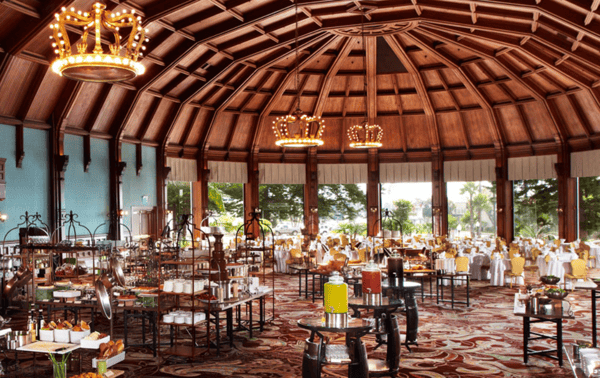 Pacific Beach
Konos Cafe: Great spot for breakfast. Think breakfast sandwiches and some really bomb breakfast burritos as well at a cool surfy place near the beach. It would be a good spot to come if you are hungover and need some good grub to get you back in the swing of things. You can check out their menu here to get you excited for feeling your hungover self after a good night out celebrating in San Diego.
Leilani's: Hawaiian food. If you are heading to San Diego you better believe you are going to want to check this place out for some good Hawaiian food.
Crown Point Coffee: Cute coffee spot. Crown Point Coffee is your special home away from home in the neighborhood of Crown Point, just 3 blocks from the bay and beach. So if you are heading to the beach and want to have some coffee you should go here first.
Longboards Pacific Beach: If you are looking for a fun Boston bar (for anyone traveling from Boston).
Downtown
Marriot Roof top: Altitude Sky Lounge- This place is a San Diego must do. You're hovering 22 stories above the San Diego skyline, drinking in the sweeping curve of the Coronado Bridge, the distant wisp of Catalina Island and the prime-time view of home plate in Petco Park. Overall this is a great place if you want a great view!
Born and Raised: Downtown restaurant that is a steakhouse with cool decor.
Breakfast Republic: breakfast and brunch spot. With locations in North Park, Liberty Station, Encinitas, East Village, Ocean Beach, Carmel Valley, and Pacific Beach Breakfast Republic is raising feathers in San Diego as a top spot to enjoy the most important meal of the day.
Snooze: brunch and breakfast spot.
Kindred: This place is for you if you like plants and want to eat vegan. It also has blush pink vibes and over here at Fetes de Fleurs we love anything PINK.
The sidebar at Rose: We found this super cute spot that would be very cool to rent out for your friends on your San Diego bachelorette or even for a bridal or baby shower if you are local. We could come there and make flower crowns with you during your party. Who doesn't want to drink rose over making flower crowns? Lots of bachelorette parties want to know where they can rent a space to do the flower crown workshop with us so this could be a super duper cute option for you. We dig their insta vibes so check out their rose pics on their Insta here.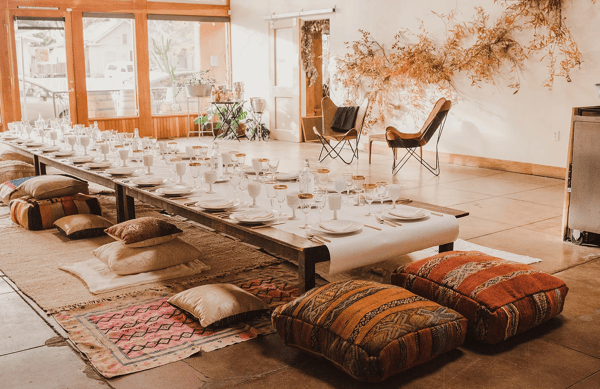 Holy Matcha: We want to be a part of this club. Their instagram is filled with the cutest pink colors and of course Matcha tea which we love too. You, me, matcha- let's go. You can check out their insta here. They also have a matcha softserve- I am in. Looks like the cutest interior too- all pink everything, all day long. And when you need a pick me up after a night out partying too much you know this matcha will get you back to yourself and ready to take on more of San Diego.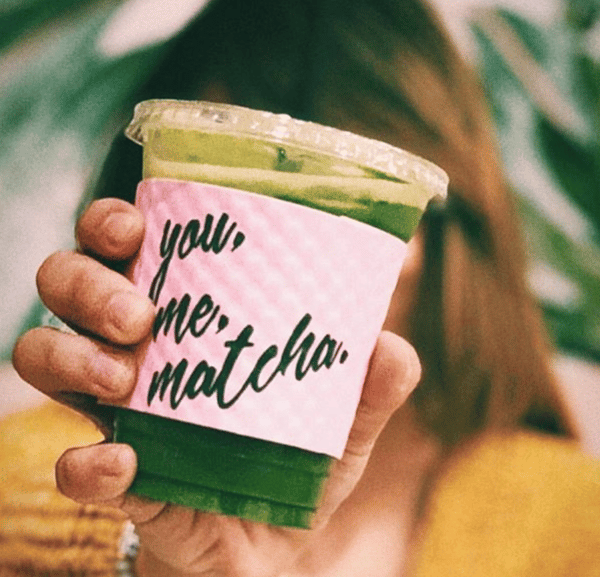 El Jardin: This is a regional mexican place with great atmosphere. We are all about having great decor and we love anything with a greenery wall which this joint has. Gimme all the margs and mexican food while adding in a greenery wall and you had me at hello. Check out their insta to get excited for some real good mexican.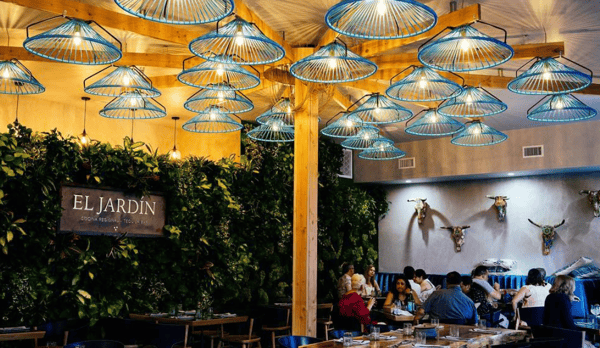 Pearl Hotel: Awesome place to stay or if you want to get dinner or brunch here we think this makes for a great place to hit up. Beautiful space and fun too.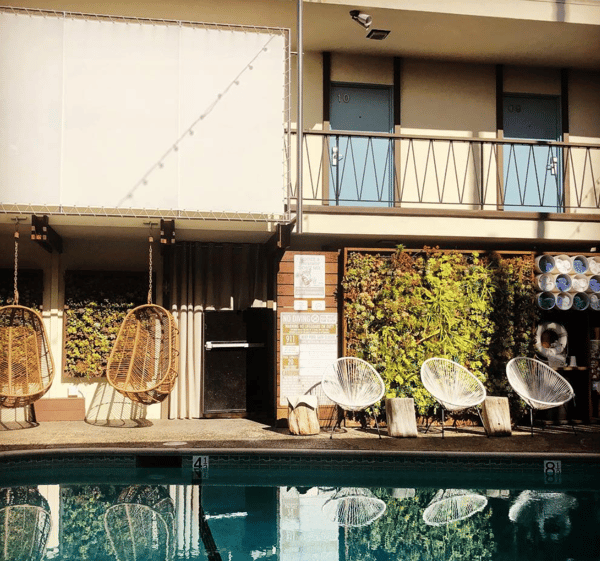 STK San Diego: We love STK in general. They always have fun with bachelorette parties. They started a new bottomless drink special and they do 2 hours of unlimited bubbles, juices and sangria for $20. We will take that all day, any day!
Del Mar
Flower Child: Incredible place for breakfast and lunch. I have been to their location in Santa Monica and loved it! Since we love flowers this is definitely on our list of places to hit up in San Diego. We love a good healthy spot and therefore this should be on any healthy bachelorette party's list in San Diego.
Del Mar Pizza: In business 25 years now, DMP specializes in traditional Neapolitan thin crust pizza. If you are looking for some pizzas for your airbnb or just want a quick meal for one of your meals on your San Diego bachelorette party then this place might be a good one to bookmark.
Sidecar Doughnuts and Coffee: These are next level donuts. They expanded out of LA and we know anything from LA is good stuff. I have had lots of bach parties want donuts included in their parties so this might be a good option if you are looking for donuts and in that area.
Cardiff
Bump Coffee: Coffee shop to hit up.
VGs Donuts: best donuts around. Seems like donuts are a thing for bachelorette parties in general as an easy way to add brunch food around the house or hotel room.
Carlsbad
Jeune et Jolie: If you make it up this far we highly recommend going here. It is beautiful and has the best decor with lots of PINK which we all love. Weekend brunch is 10-2 PM. Check out their instagram to be oh so inspired to make a trip here. We are personally partial to anything with pink seats and beautiful art work so this place looks very much up our alley. I read on their Instagram that the meaning behind the name of their restaurant is for their two girls. They named it after their daughters which we love. It means "young and beautiful." They said they want them to grow up to feel strong, independent, confident, compassionate and kind and to always feel young and beautiful. We definitely think hitting this beautiful space up will help you feel young and beautiful. You might just have some beautiful photos too. We recommend pink flower crowns as well over brunch.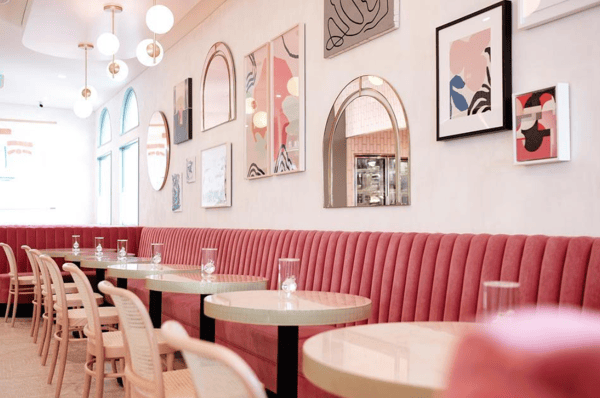 Toast Gastrobrunch: OMG. Ladies, they have pink pancakes. How can you resist anything with Pink pancakes? You can't. So make sure you bop on up here if you are in the area. You can check out their menu here to get excited for cool pancake dishes like the red velvet cakes or coffee cake cakes.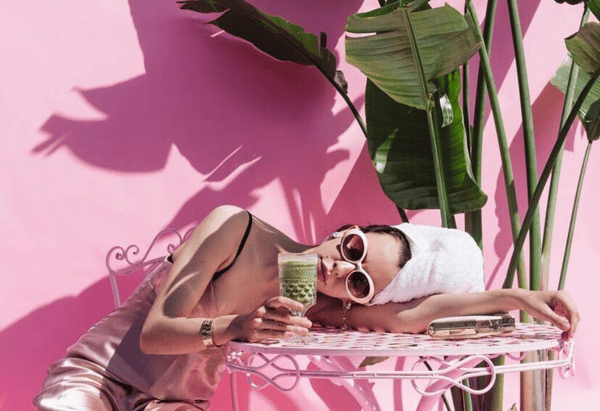 We will continue to add in more ideas on what you should eat, see and do while on your San Diego bachelorette party on our San Diego Bachelorette Party Guide here.
We hope you enjoy your time in San Diego on your bach bash or your ladies weekend. There are so many amazing things that you can do so we can't wait to see what you come up with. If you want to flower party with us and have a flower crown workshop or flower crowns delivered for your San Diego bachelorette party, we are here to help you with that.