Hi ladies! We are so glad you found us. We are Fetes de Fleurs, a flower party business that was started out of Charleston, SC a year ago. We have started to expand to other cities around the US where bachelorette parties tend to happen and ladies weekends. So naturally we wanted to be in SAN DIEGO! San Diego is a hot spot for vacations for ladies trips, bachelorette parties in San Diego, etc. So we can't wait to help you have a fun, relaxing and creative bachelorette activity for your San Diego bachelorette weekend.
We have flower party hosts in cities throughout the United States where bachelorette parties and ladies weekends tend to happen. We of course work with locals too for celebrations like birthdays, bridal and baby showers, parties, and all celebrations for floral needs but we tend to do lots of flower parties for bachelorette parties.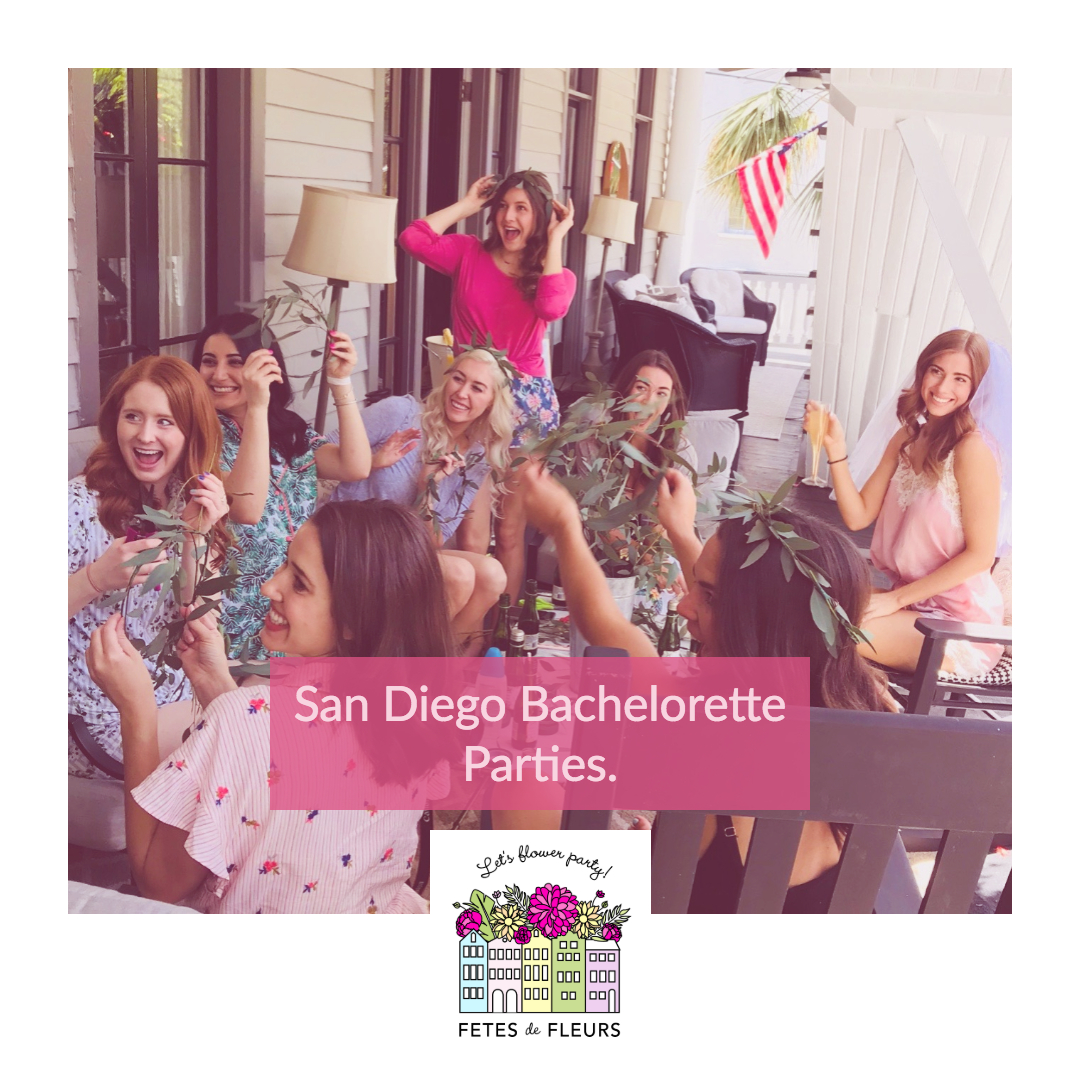 We are super excited to announce that we have launched with our 1st flower party host in San Diego for all of your San Diego Bachelorette Party needs!
What is Fetes de Fleurs?
We are a flower party business where we host flower crown workshops for celebrations. We come to your airbnb, your hotel, house or other venues to setup our signature flower bar. Then we teach your group how to make flower crowns with all the supplies, greenery and flowers your heart desires! You just have to show up and we will make sure you have a really fun activity for your San Diego bachelorette party or celebration making a beautiful flower crown with your friends.
We want to tell you a bit about our 1st flower party hostess in San Diego so you know her a bit!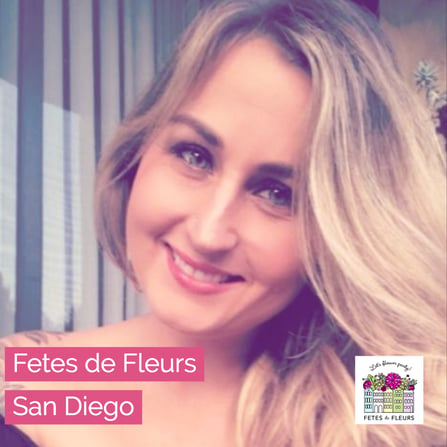 Samantha McPherson
Just that Michigan girl living her best life in sunny San Diego, California! My name is Samantha but everyone calls me by my middle name Jo!
I recently received my Masters in Human Resources from Central Michigan University, FIRE UP CHIPS! My full time job is Human Resources for an IT company and while I love my job I don't always get to use my creative energy. This is why Fêtes de Fleurs is so exciting. I get to share a fun filled day with new friends and help them create something beautiful they can be proud of!
When I am not in the office I enjoy doing anything outside, from being a beach bum, to hiking, to sight-seeing I am there! I am a huge animal lover, a fur mom to two cats and recently adopted a new pup into the family!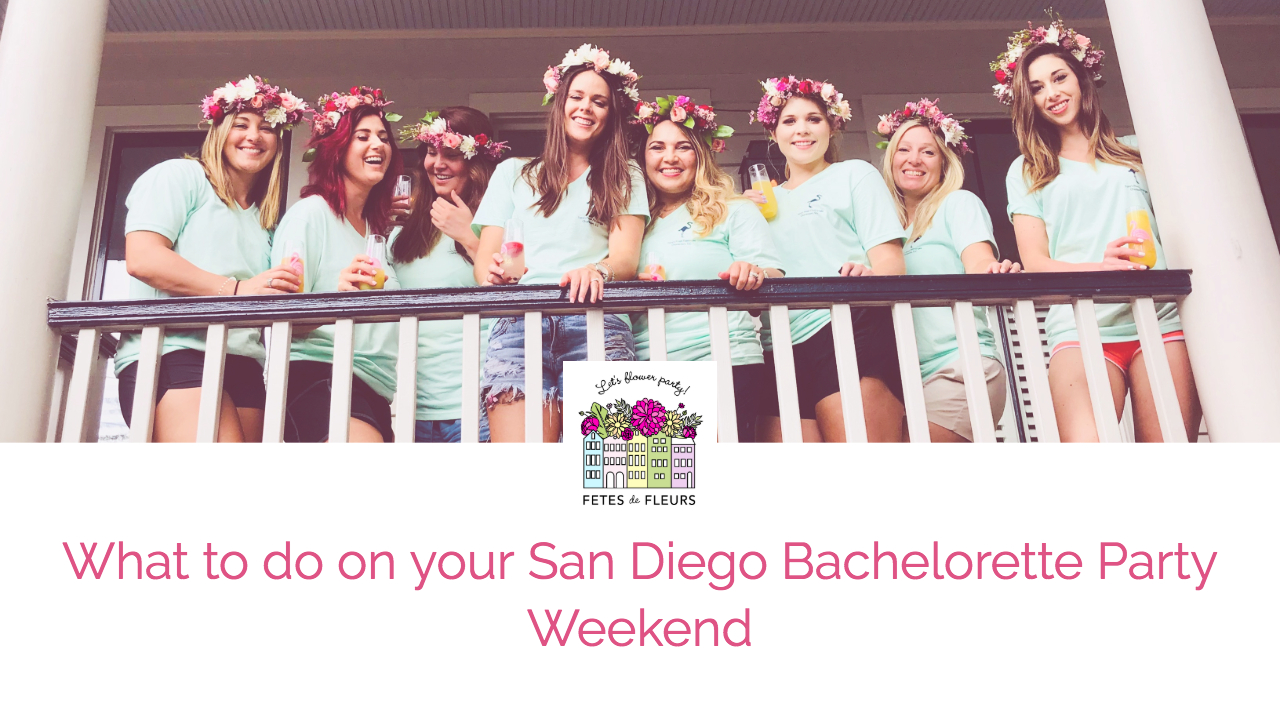 I am excited to be a part of Fetes here in San Diego because I think it is something that ladies here will really enjoy! Plus, who wouldn't want to wear a beautiful flower crown around this city!? There are tons of beautiful beaches, great bars and did I mention…. lots of eye candy!?! ☺ They don't call it "Man-Diego" for nothing!!!
Perfect place for ladies to go out and have a fabulous night on the town!
Favorite Flower: Sun Flower and a close second would be a Lily!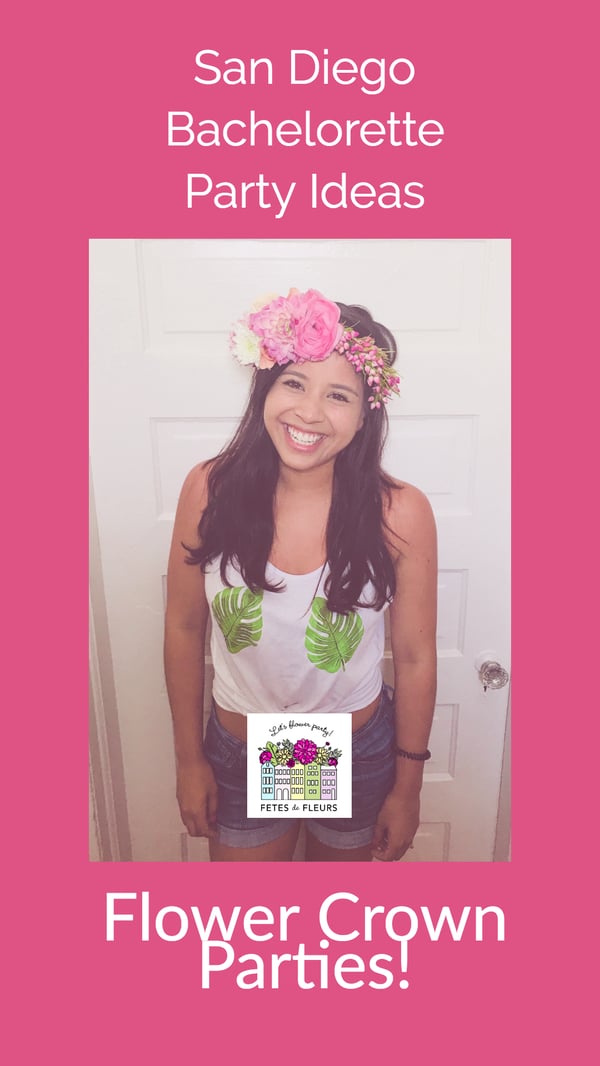 We can't wait to flower party with you in San Diego.
So if you have a bachelorette party coming up in San Diego please reach out by filling out the form here and we will send you all of the information on how our San Diego Bachelorette parties work.