Of course, the best part about getting together with your girlfriends for a poppin' bachelorette party or girls' weekend in Nashville is the company of your gal pals. But let's be honest, to commemorate the occasion, no weekend would be complete without a bevy of amazing photos of you and your girls to enjoy for years to come. So go ahead, do it for the 'gram! We compiled a list of the best spots in Nashville for group photos that will have you hashtagging #takemeback for months to come.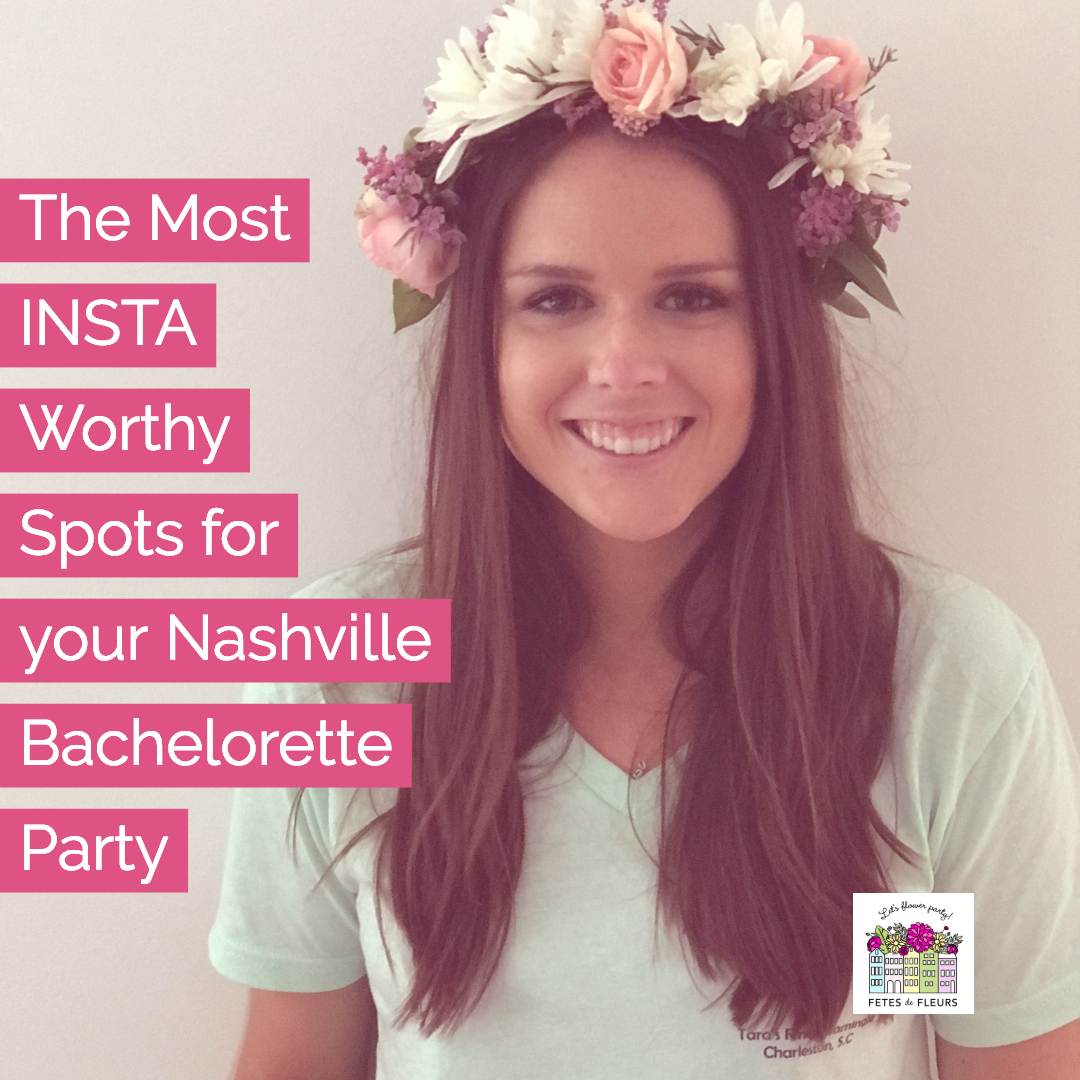 12 South
12 South is great place to start when taking photos of your gals on your Nashville bachelorette party weekend, as it's equipped with a robust selection of murals throughout the neighborhood. Of course, start with the "Believe in Nashville" mural, and right across from that you'll find the blue stripes on the side of Draper James. There's also the adorable backdrop of the floral mural on the side of Sweet Pea, and not far from there you'll find the new "Nashville Looks Good on You" mural behind Frothy Monkey. We think taking photos in your flower crowns while you shop and bop around 12 South is a perfect Saturday afternoon before dinner time.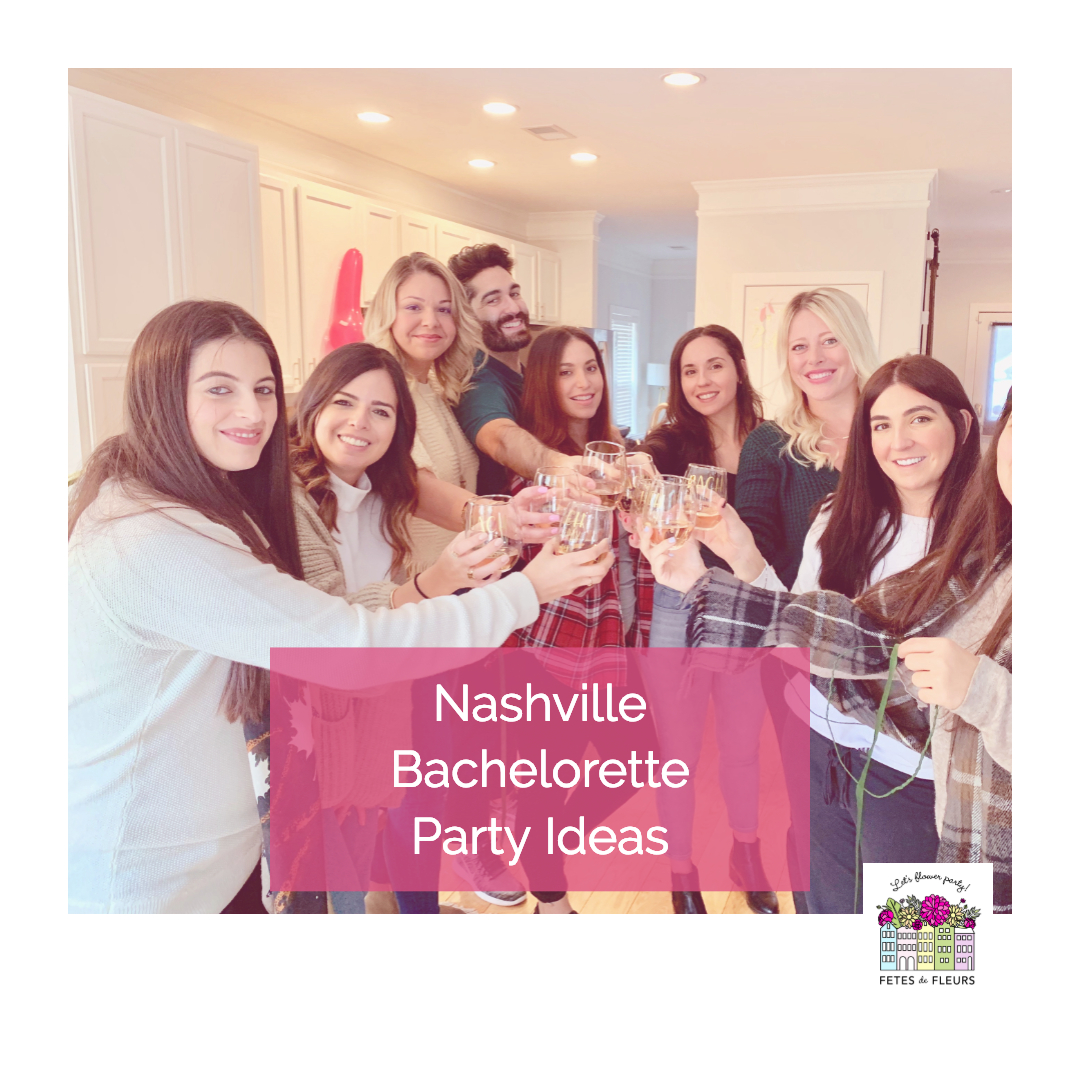 Downtown
Downtown during the day is another great stop to make on your photo-taking adventure. Of course, the famed Broadway area is strewn with honky tonks left and right, and could make for some amazing group photos. Just remember that this stretch gets jam-packed starting at around late afternoon, so head down there as early as possible.
Downtown you'll also find the John Seigenhaler Pedestrian Bridge, which offers picture-perfect views of the Nashville skyline. My personal favorite time to go is at sunset, but there are great photos to be had there as long as you go during the day.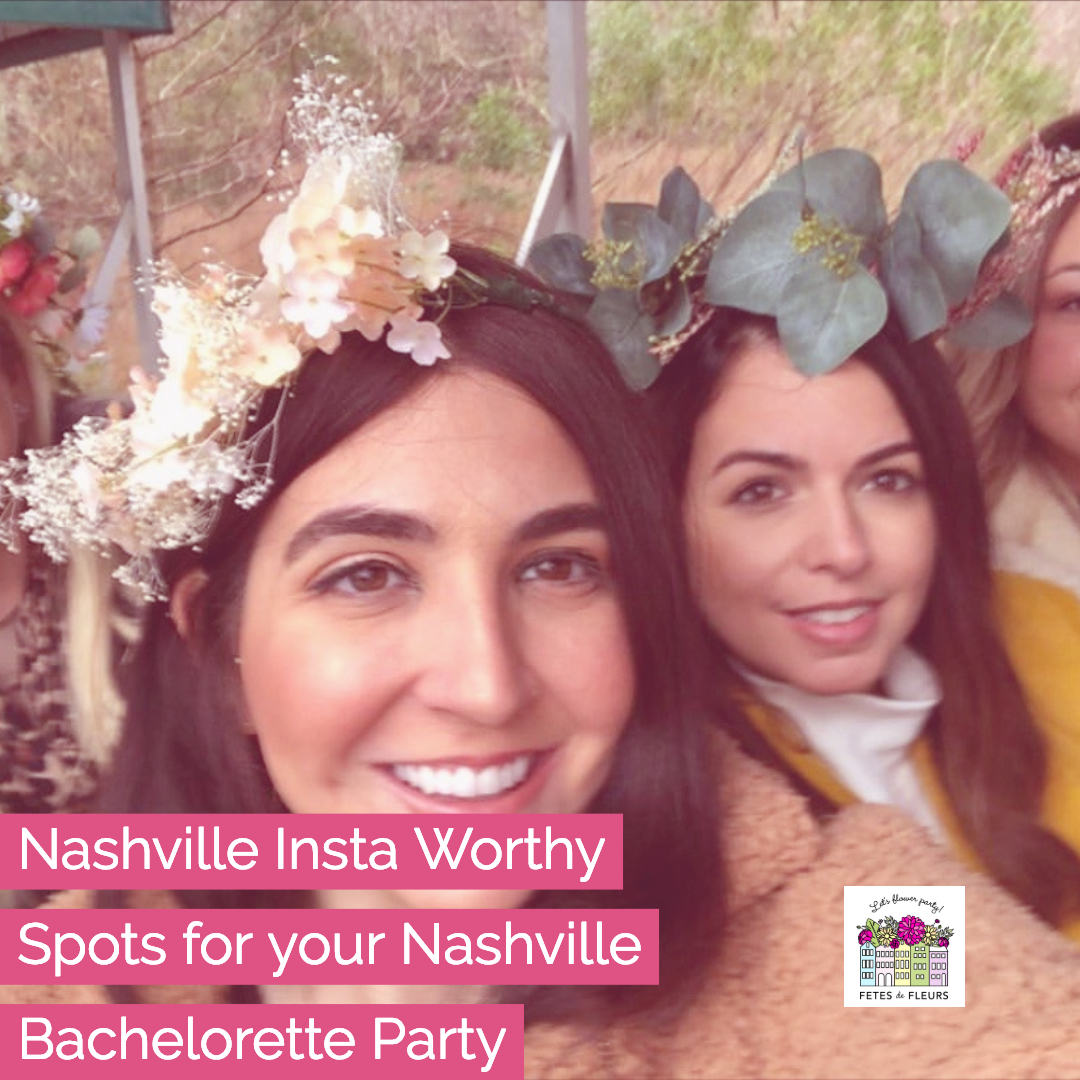 Check out the downtown hotels too for great photo opps with your girls on your Nashville bachelorette party too.
While downtown, any of the boutique hotel rooftops could make for great photos, with my personal favorite being the Bobby Hotel rooftop. Equipped with an adorable vintage airstream and great views of downtown Nashville, this will sure to be a hit among your fellow bachelorettes. You can take fun photos here for sure with all that is going on at the Bobby Hotel.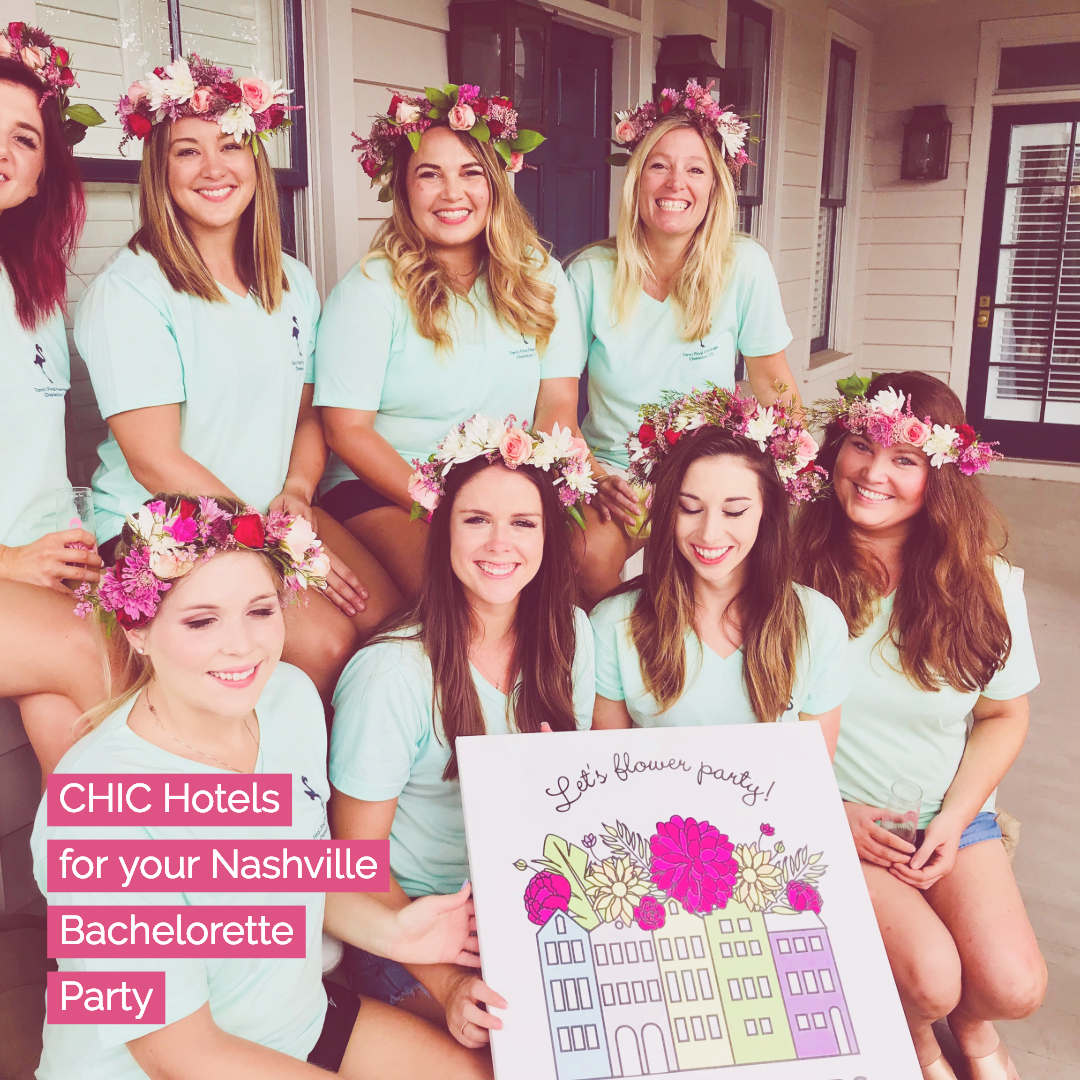 Another hotel that has an amazing rooftop bar to note is Noelle, whose bar Rare Bird features adorable furniture and decor as well as great views. These picturesque hotels also feature amazing decor in their other lobby and bar areas, just make sure to be respectful of hotel guests and staff members if you have a full girl gang in tow. If you're looking for more rooftop bars for amazing photos, certainly check out L.A. Jackson, Acme Feed and Seed, and The George Jones.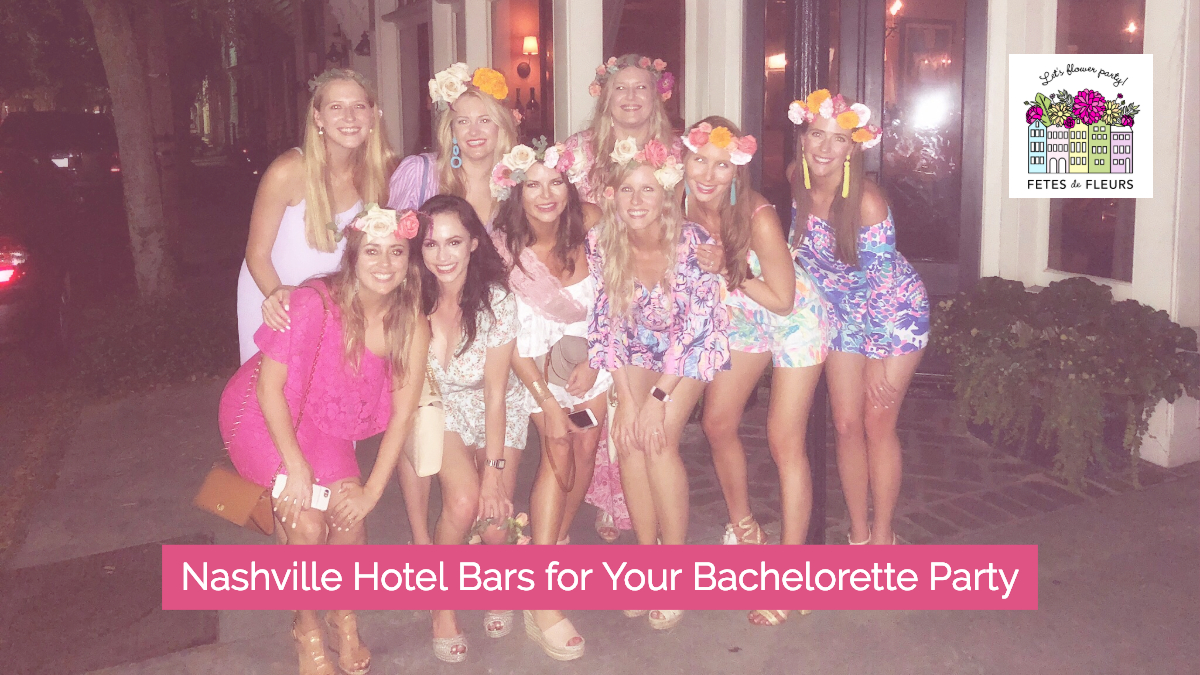 While you're in the downtown area, another popular spot to hit up is the Gulch. There you'll find a few more popular murals to use as a backdrop, including the ever-popular abstract rainbow mural. Honorable mention goes to the "What Lifts You" wings, because while they're certainly adorable, the mural is truly meant to only be photographed with one person at a time. You'll also find these cool stairs outside of Urban Outfitters, and will have you and your girls wanting to release a 90s girl band album with all the cool photos you can take there. The stairs seem like the best spot for a Nashville bachelorette party photo sesh!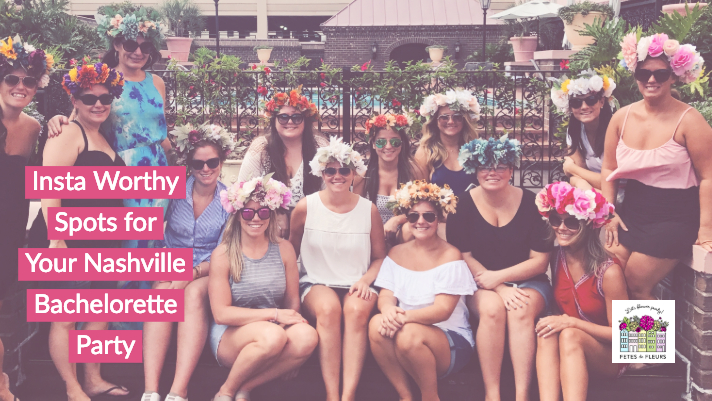 Last but not least, the Parthenon and Centennial Park is an incredible spot for photos and is a classic Nashville tourist spot, and is truly a must-see. The enormous Parthenon is an incredible full-scale re-creation of the Parthenon in Greece, and imagines what the Parthenon was like before it was damaged in ancient times. Centennial Park was built initially for an exposition that took place at the end of the 19th century and still stands today in it's full glory as an homage to the history of the over-the-top exposition. This large park features lots of areas to explore, a colorful flower garden that's best in the spring, plenty of parking if you're planning on visiting the Parthenon, and plenty of room for your whole group.
We hope these have been helpful in planning for your Nashville bachelorette party weekend. We would love to see your photos with your bride tribe wearing your flower crowns out and about! If you want to learn more about our flower crown parties for your Nashville bachelorette party you can fill out the form here.