Next to my father's piano shop, on the corner of Boylston Street and where Park Plaza turns to Charles Street in Boston, there was once a florist. His name was John and his storefront is now a Boloco. On the day before Thanksgiving my Mom would tell my Dad not to forget the flowers. My Dad's eyes would get big and you could see realization come across his face- he would have forgotten the flowers- in fact- maybe he already had.
But it didn't matter, John always had my Dad's back. He would come home with a beautiful and different arrangement every year.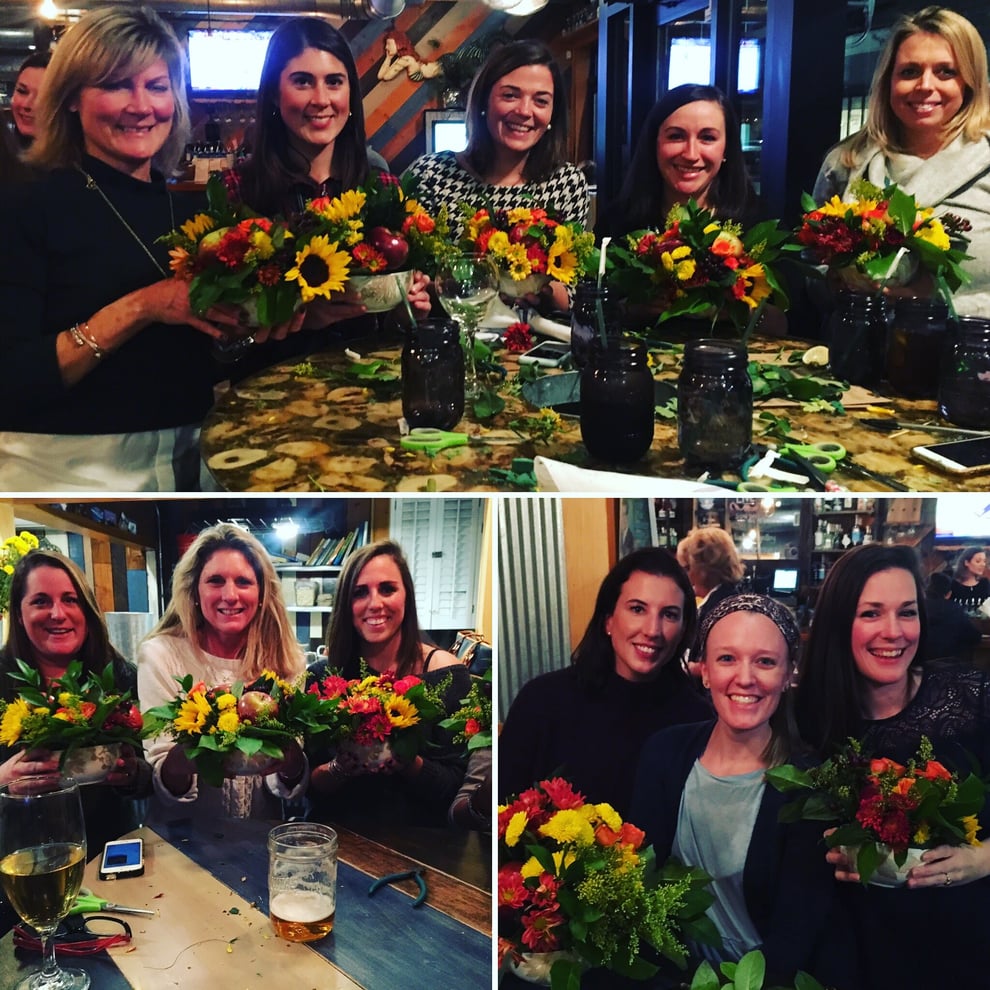 This week I tried to keep John and his tiny flower shop in mind as a wonderful group of ladies came together at Galley Kitchen and Bar in Scituate Harbor. They sipped wine, ate small plates, and each lady created a beautiful and different arrangement for their Thanksgiving tables.
Here is a quick recap of our guide to creating our Thanksgiving Floral Arrangement from our Falling for Florals Flower Party this past week.
Our supplies were:
Ceramic Low Watertight Container
Wet Floral Foam- soaked in flower food
Lemon Leaf
Israeli Ruscus
Spray Roses
Bonze Daisy Poms
Yellow Pom Buttons
Small Sunflowers
Apples
Solidago
We started with apples. As the heaviest part of the arrangement I wanted to be sure that they were anchored deep into our foam before we added greenery and flowers. We pushed floral picks halfway through apples through the bottoms and secured them symmetrically into the foam.
We then added our largest greens and flowers constantly observing from all angles to make sure it was just so.
PRO TIP: It's important to remember that a centerpiece shouldn't have a front or back- since it will be in the center of your table it needs to be attractive from all sides.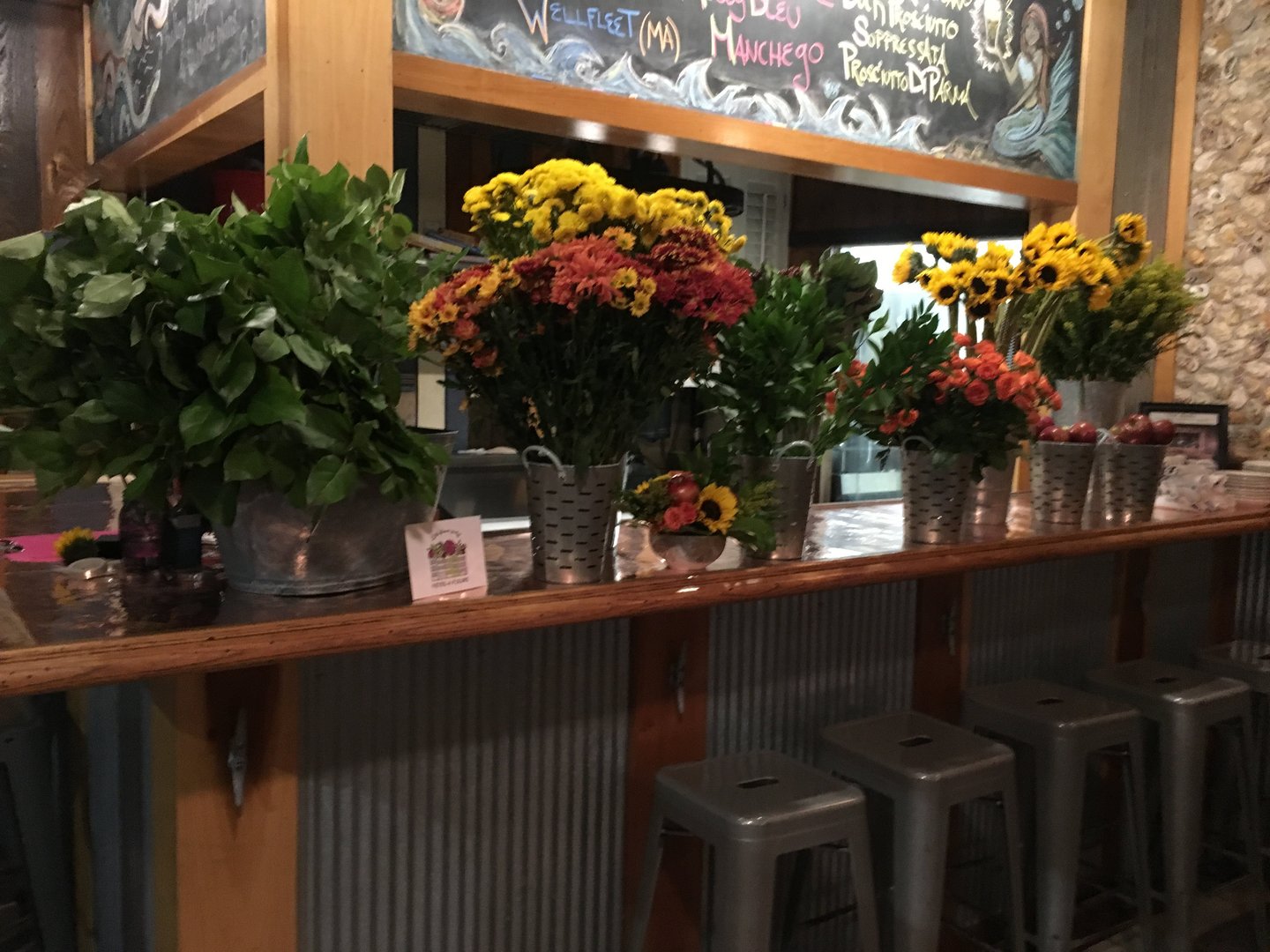 We used melon colored spray roses, small sunflowers, bronze daisy pompons, solidago, yellow button poms and garnet colored hypericum to create some of the most beautiful fall pieces.
One of the things we love here at Fetes de Fleurs is how personality shines through in our flower classes and flower parties. I loved that despite using the same tools and materials everyone's arrangement came out unique.
So, while John's arrangements will no longer don my mother's Thanksgiving table, I hope that she is equally happy with what she, herself, was able to make for our Thanksgiving celebration.
Happy Thanksgiving to all our Boston readers and Boston Flower Partiers. We hope you have the best Thanksgiving ever. We are thankful for your support and we can't wait to have more flower parties with you in the South shore and Boston area in the year to come.
Martha- Your South Shore and Boston Flower Party Host